HIDDEN GEMS
Hidden Gems: People Like Us, "Lowest Common Denominator"
By Joe Muggs · August 06, 2018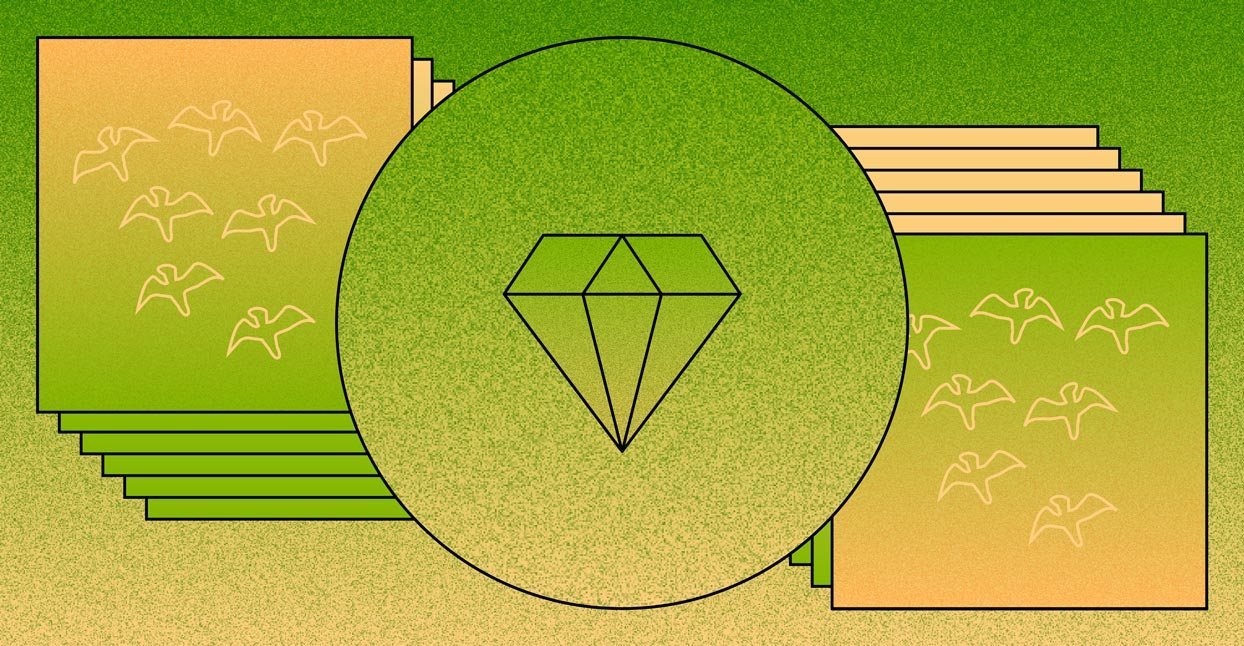 In our new series Hidden Gems, writers share their favorite Bandcamp discoveries.
.
00:10 / 00:58
Merch for this release:
Compact Disc (CD)
Vicki Bennett, along with a revolving cast of collaborators, has been making sound collages for close to three decades now. Starting in 1990 with a radio show in Brighton, U.K., inspired by Californian Dada seditionaries Negativland, she has gone on to make dozens of albums and untold audio-visual collaborations both online and off, working with all kinds of fellow mischievous fringe-dwellers like Matmos, Ergo Phizmiz, Christian Marclay, and Negativland's own Jonathan Land.
As you can imagine, that means her catalog can be slightly daunting, but you'd be hard-pressed to find a better starting point than her first full album, Lowest Common Denominator under the name People Like Us, originally released in 1994 on Staalplaat. Made entirely with a £30 sampler and an Atari ST as sequencer, it's a vivid lesson in transcending the limitations of technology. Samples—from arcane children's TV, public information films, porn soundtracks, radio comedy, and who knows where else—are very simply looped, chopped, and filtered, to bring out their innate weirdness. Through relentless repetition, the seemingly familiar takes on the qualities of a psychedelic riff, then unexpected processing twists flip your brain into more disconcerting territories. The innocuous becomes terrifying and the naggingly irritating becomes delightful. All expectations are turned on their heads, and your only choice is to go with it—and if the whimsical first half of the record doesn't do for you, the final three 10-minute-plus tracks of total abstraction bordering on noise music will certainly finish you off. It's a glorious trip, but you will emerge from it with your perceptions of normality warped beyond repair.