HIDDEN GEMS
Hidden Gems: Norvis Junior, "Pyrrhic Victory Disc 03"
By Alex Smith · August 13, 2018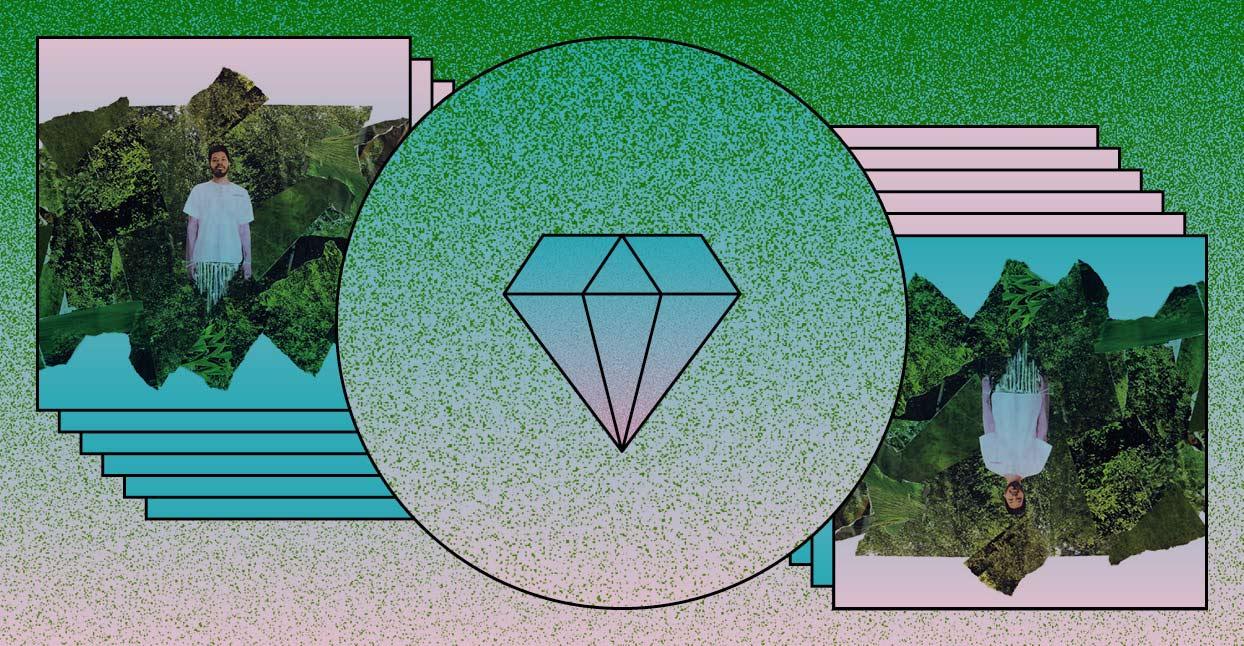 In our new series Hidden Gems, writers share their favorite Bandcamp discoveries.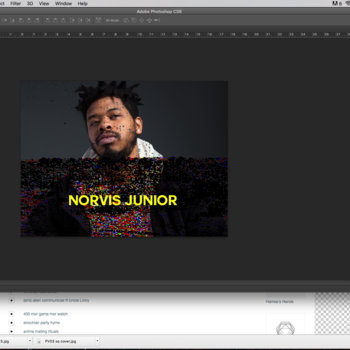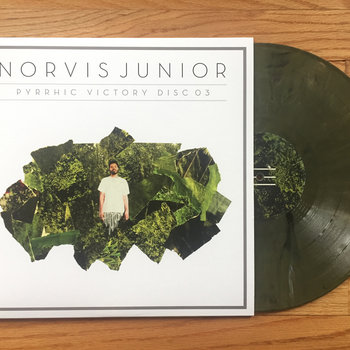 .
00:10 / 00:58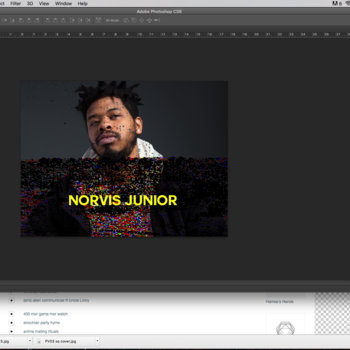 Merch for this release:
Vinyl LP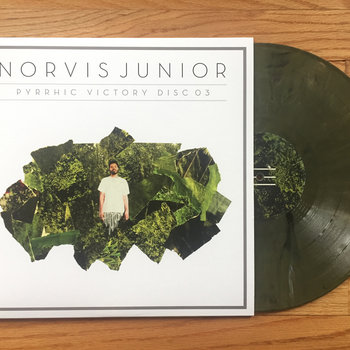 Though the self-proclaimed space gospel preacher Norvis Junior claims to have "retired" his name in January 2018 (see his Bandcamp page), it's a much less interesting world without his glitchy, broken melodies. (Of note: you may have recently heard of him on his brother Terence Nance's HBO show Random Acts of Flyness.) Combining Radio Shack Casio 8-bit instrumentation with '80s funk and '90s R&B cadences, Norvis has amassed a vast cache of albums, EPs, and mixtapes that showcase the singer/producer's quirky, exploratory lyrics and head-nodding sound.
These characteristics are never more present than on Pyrrhic Victory Disc 03. Released on vinyl in 2016 by New Math Records, the disc pulses with bright energy, Norvis's voice dangling out and among the wiry, stuttering beats. Given his sprawling back catalog, it's easy to get lost in the kaleidoscope of cut-and-paste album art and dreamy Afrofuturist imagery—not to mention the singer's passionate drawl, which graces each of his short songs.
And while he may be "retired," Norvis's legacy in electronic music is secure—whether it's the sci-fi psychedelia of NEON CHAIRS, the four-tape obsession with the "crying Jordan meme" that was Faith Norv Sux, or the 30-song ode to ODB, 30 Fu Durty. But it's Pyrrhic that takes all of those elements and fuses them into a cohesive whole: tracks like the delightfully damaged "Wrong Way 2 Love" or "Believers," a track that sounds like playing Galaga and a Doors record backward simultaneously, offer a polished, sustained vision. It's no wonder that Pyrrhic is the only Norvis Junior album to feature his face; it's a record that stands out in his catalog, just like Norvis Junior stands out in a crowded electronic scene.