HIDDEN GEMS
Hidden Gems: Jojo Abot, "NGIWUNKULUNKULU"
By Catalina Maria Johnson · August 31, 2018
In our new series Hidden Gems, writers share their favorite Bandcamp discoveries.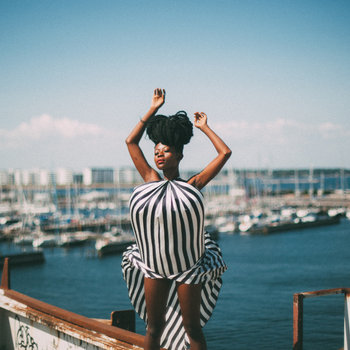 .
00:10 / 00:58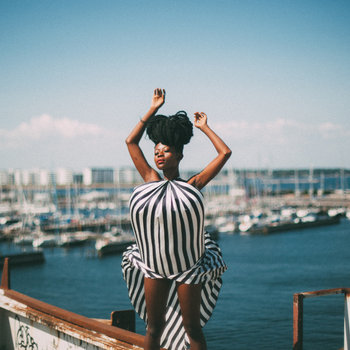 U.S.-based Ghanaian visual and musical artist Jojo Abot is a world-builder, creating music that continues the beautifully rendered and visceral themes of African diasporic empowerment from her other art forms (film, photography, literature, and performance art).
NGIWUNKULUNKULU, the follow-up to Abot's 2015 project Fyfya Woto, was recorded when Abot spent time in South Africa, viewing the former apartheid nation from the perspective of someone whose homeland was the first African country to wrest its independence from British colonial rule. "Ngiwunkulunkulu" means "I am God" in Zulu, and her South African experiences steeped the EP's four tunes in kwaito, a genre that emerged in Johannesburg in the 1990s. Kwaito incorporates South African folk melodies and syncopated percussion and samples, as socially-conscious lyrics are sung, rapped and shouted over an instrumental backing with strong basslines. It also mixes South African disco with American and British house music.
Abot produced, wrote, and performed these songs at her home with GarageBand, which gives them a raw, minimalist feel. The vocals are compelling, insistent chants against the textural basslines, transporting listeners to an Afrofuturistic, multilingual space that shifts constantly, a panoply of sounds moving in and out of the foreground.
Despite the slightly disorienting unpredictability of the songs, and the darker tones of their angry subtext (Abot has said these tunes express her frustration and anger at "the white man"), power and strength surge throughout the EP. As each track flows into the next, Abot evokes a resilient existence nurtured by "power to the God within"—-her mantra—-and the divine feminine (the title of one song), by channeling "a universal force that existed long before civilization, education, colonisation, slavery and other western initiatives that aimed to pull at and weaken the root of the African spirit."