GALLERY
Art Gallery: The City and the Cosmos Through Michael D. Hall's "Specs"
By Mike Baehr · September 20, 2016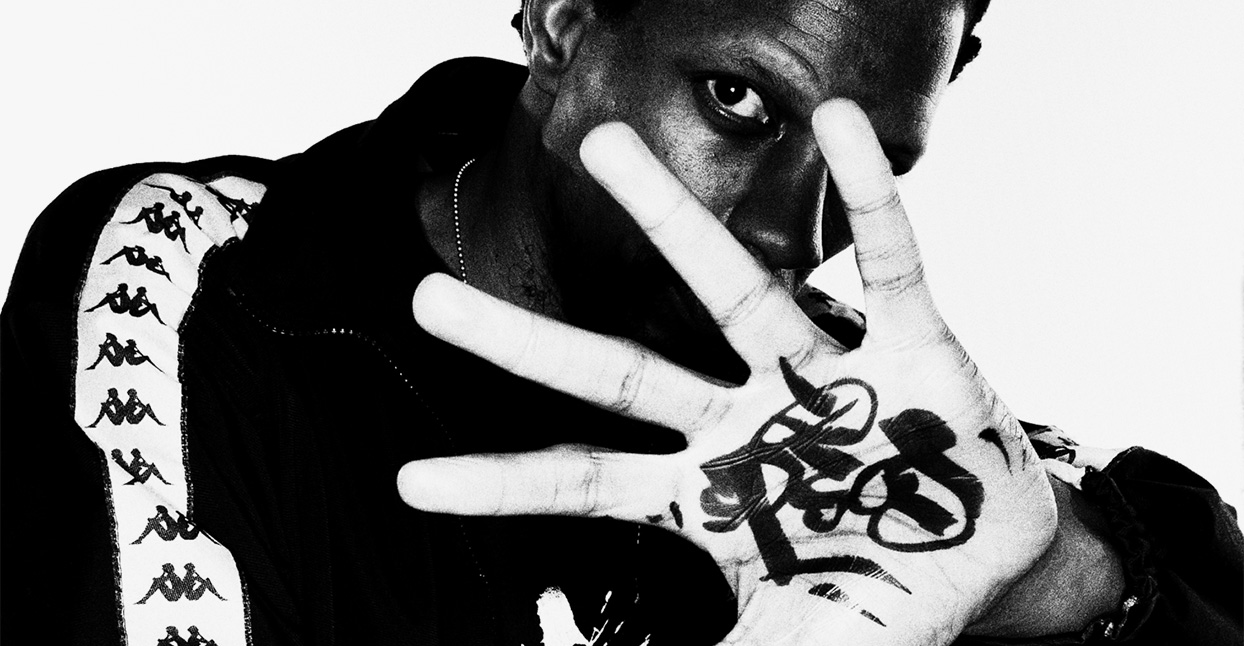 Rapper, producer, artist, and Seattle native Michael D. Hall spent most of his early life on the streets of his city. Growing up in the late '70s and early '80s, he was, "writing on your walls when I wasn't reading comics," as he declares on the title track of his latest EP, Golden Eagle. After noticing graffiti on his walks to and from school in Seattle's industrial Georgetown neighborhood, Hall made a routine of haunting the streets: "I basically started going to school a couple hours early just to study all the walls on the way through the city," he says. His first tag, Mr. Graffiti, didn't stick—"I wanted a cooler/shorter name"—and after trying Specs he knew "that was the one."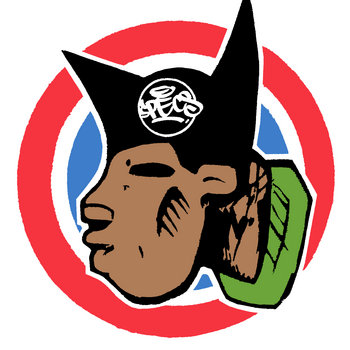 .
00:10 / 00:58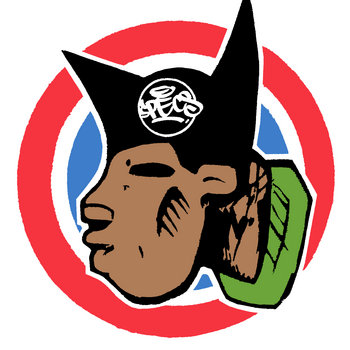 Hall dropped his first self-produced tape in 1988 and hasn't stopped since, carving out a place as "the Holy Ghost of Northwest underground." His releases as Specs Wizard (a.k.a. Specs One) boast inventive samples, a laconic flow, and a decidedly DIY ethic. He's also released music as Elevators (a duo with producer/DJ E Sharp), Kotos the Rock Thrower, Mic Mulligan, and S. Future. His diverse musical collaborators have included jazz violinist and composer Eyvind Kang, singer-songwriter Laura Veirs, and electronic explorers Foscil.
Hall's lyrics reference Marvel Comics characters like Luke Cage, Mysterio, and Ant/Giant Man. Just as his fascination with graffiti led him to take up marker and spray can, his love of comics led him to pick up brush and ink. "I was really into Jack Kirby and Steve Ditko. In high school, I discovered Frank Miller, and that changed everything for me." The otherworldly, cosmic, semi-abstract elements and mythic quality of Kirby and Ditko's work inform Hall's art, as does Miller's stylized urban noir. "Cosmic themes in comics have always been my favorite," Hall confirms. "Since I was a kid, I've watched the stars with anticipation. The universe is the most interesting thing to me. I was also raised religious. I eventually rebelled against the static doctrine of the church. Most of my stories came out of that transition. I always like to combine urban themes because of my love for cities."
.
00:10 / 00:58
In keeping with Hall's DIY MO, he's self-published a handful of comic books, and he's connected with Seattle's fiercely noncommercial underground comics scene, contributing to the influential Intruder anthology. His comic art will reach its largest audience yet in an upcoming issue of Island, an anthology of offbeat sci-fi and fantasy from Image Comics, curated by acclaimed creators Brandon Graham (Multiple Warheads, Prophet) and Emma Ríos (Pretty Deadly). Hall is also working on a graphic novel titled Urban Wizard Xaron, aiming to complete it and find a publisher next year. "It's going to be my version of Dr. Strange and a tribute to Steve Ditko and street art."
Beyond the printed page, Hall's art continues to appear all over Seattle. His paintings have hung—or been painted—on the walls of galleries, at the Bumbershoot music & arts festival, and other local venues. In 2007, Hall participated in the "Zulu Wall of Unity," a mural in collaboration with 13 other local graffiti writers, and in 2011 he undertook his largest project to date, a 54-foot mural titled "Watching Emeralds" at the construction site of the new Capitol Hill light rail station. Last year he painted a mural for "The Legacy of Seattle Hip Hop" exhibit at Seattle's Museum of History and Industry (MOHAI).
Hall's municipal commissions speak to how the tech and real estate boom in Seattle has been both boon and bane to the city's art community: it can provide money and opportunity, but it is also gentrifying many artists' habitats. As a lifelong resident, Hall laments, "Seattle has been slowly changing for as long as I can remember. It always hurts to see the culture paved over again and again. So much has happened here. This city's history is rich, and I feel like most of it will be forgotten. At the same time, I'm not giving up on my city. I feel like having a better attitude about it has helped me survive on my art somehow. It gets risky at times. But positive thinking always pulls me up out of seemingly dark times."
—Mike Baehr