FEATURES
In Her Euphoric Dance Music & Giddy CGI Art, Zora Jones Creates the World She Wants to See
By Claire Lobenfeld · September 21, 2020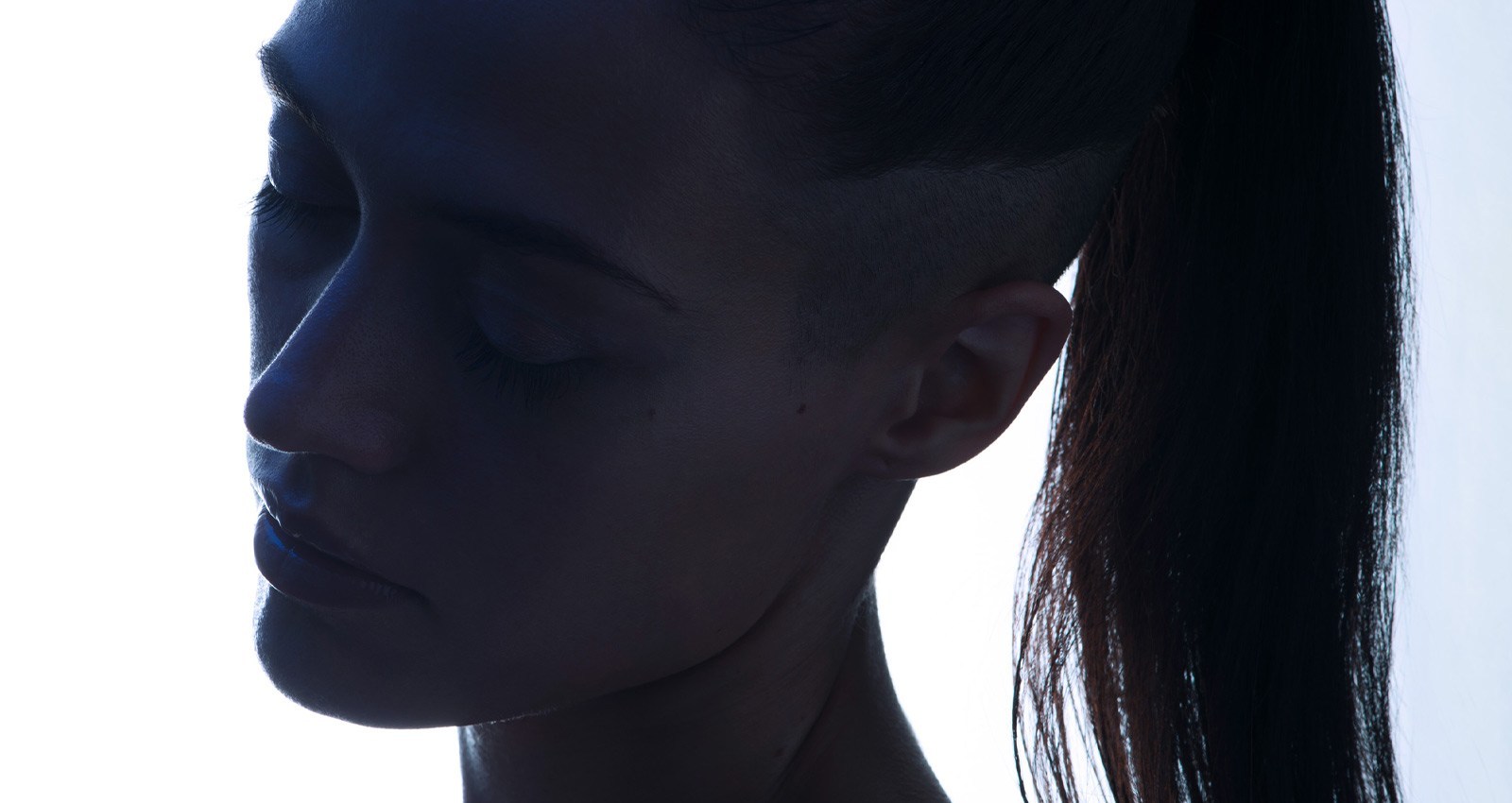 Listening to the futuristic, footwork-inspired music of Austria-born, Montréal-based producer/designer/DJ, Zora Jones, can be a disorienting experience. Take the recently released Ten Billion Angels, her full-length debut. Across its 32 minutes, Jones's songs triangulate joy, melancholy, and strangeness; sometimes they're dank and dark, other times they're beatific and buoyant. They build on both the elasticky synth-coos of tracks like "Too Many Tears," from her 2015 debut EP 100 Ladies, and the percussive intensity of songs like "Dark Matter," her 2017 collaboration with fellow footwork innovator Jlin. And while the five years between Ladies and Angels may seem like a long time, for Jones, precision and patience are paramount. "I think it's a good thing it took me so long," she says. "It's so easy for me to execute exactly what I want now."
Jones first became interested in nightlife and club music when she was a fashion student at BAU Design College of Barcelona. During a trip to Montréal in 2010, she met both the late footwork legend DJ Rashad and the man who would become her longtime partner and collaborator, Sinjin Hawke. The trip intensified her desire to make music of her own, but Hawke—who had produced songs for artists like Gangsta Boo, Sicko Mobb, and Kanye West—convinced her not to rush. Jones, heeding his advice, waited until she'd amassed 100 original productions before selecting the seven strongest cuts for Ladies.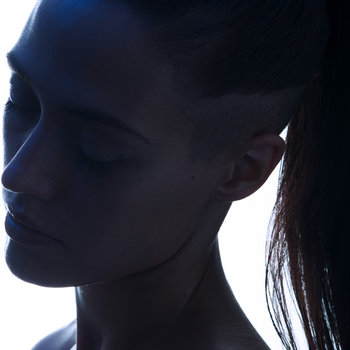 .
00:10 / 00:58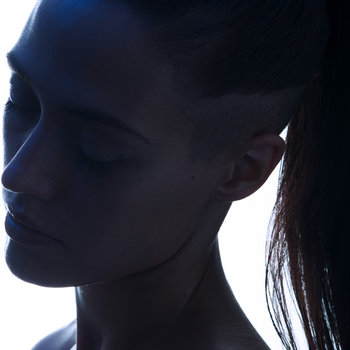 "I experimented with all kinds of sounds and techniques," Jones says. "I think experimentation is really important because you find out a lot about yourself, too. It starts as a broad spectrum, and then it crystalizes into your musical identity."
Together, Jones and Hawke run Fractal Fantasy, an audio/visual platform that has released some of the most exciting electronic music of the last decade, including Martyn Bootyspoon's ghettotech revivalist EP Silk Eternity and Xzavier Stone's THIRST. The name is taken from a video series created by Sinjin's father Duncan Brinsmead, a pioneer of 3D graphics and a musician in his own right. Jones and Hawke have spent the better part of the last decade pursuing club music futurism, both through their transcendental approaches to niche dance genres, as well as in their visual design. But growing Fractal Fantasy to become a proper label wasn't part of the original plan. "We just wanted to make a website where we could present our music," Jones says. "Sinjin got a lot better at coding, and I started to dabble in 3D design. As we developed our skills, we grew our ideas. With new ideas, you have to learn about new technology and software. If you have all these skills, why not use them?"
Along with collaborator Mika Chernov, Jones and Hawke created Liquid Entropy, an in-browser synth with responsive metallic CGI globules; at Ableton Loop 2017, the production software's summit for music and technology, they debuted a visual theremin as part of larger audio/visual installation. At each stop of their recent tour, computer-generated images of Jones and Hawke—altered to look like they were mechanical—were projected over the crowd. They've created a movement their peers admire, as evidenced by the who's-who of experimental club producers that populate the tracklists of their Visceral Minds compilations, and call on them for remixes. One of those is the UK producer Murlo, who enlisted Jones and Hawke last year for a remix of his track "End of the Road."
"Whenever we chat, we can quickly slip into this rabbit hole of new things we've discovered, or what avenues we are exploring, and it can easily eat up hours," he says. "Her love of music and art is infectious."
.
00:10 / 00:58
For her debut album Ten Billion Angels, Jones was inspired by net-native art communities. She and Hawke were researching character design for a video game they're developing when she happened upon the modding community—people who take characters out of their animated origins and remake them to their own design. In particular, Jones was mesmerized by the work of 3D tentacle porn designers. "I was surprised by how beautiful it can be," she says. "It's not always super gory. It's just these people who have this fantasy that they really want to see, and they want to see it so bad that they need to make it. And it's not easy. But, in a sense, it's so pure. They make it for their community—they don't do it because they want to get famous or rich."
The latest Fractal Fantasy endeavor also comes from the desire to create the thing they want to see. In July, they released VIRTUA, a compilation accompanied by 3D video models of their ideal venue, designed to encourage interaction. "We wanted to build a 3D blueprint and put it out in the world in hopes that it could become reality," Jones says. "It's a utopia we want to see. Hopefully we can build it in real life one day, too."
In their simulation, coat-check lines are eliminated, because clubbers can stash their stuff in a locker. Drinks are purchased from vending machines. And the DJ booth is in the round, flanked on all sides by the dancefloor. "It's about making your experience in the club as much as possible. What's important is the community and the experience," she says."
.
00:10 / 00:58
The sound system is IMAX-inspired stacked speakers, sitting behind a scrim onto which visuals can be projected. The room is customizable; depending on the party and can be adapted for art exhibitions and other events. There are development studios in the space, too. The goal of it all is to "un-distill pop culture."
"Whenever you hear bits of subculture leak into the mainstream, they're often distilled and filtered down to be palatable to the masses," Jones says. "It's a shame that the public doesn't get to hear all this dope music in its true form. This can be changed for the better, and a part of it will be setting up spaces that catalyze meaningful collaboration, where subculture can be nourished, and can flourish to the point where potent ideas eventually do become a part of pop culture."
With Ten Billion Angels, Jones seems well-positioned to have her own potent ideas heard. Her music is tender and optimistic—reflecting a worldview that believes access to tools and technology can make for a more invigorated creative community, rather than a competitive one.
"We have so much technology at our feet," Jones says. "The software that I made my album art with was free. It's at my fingertips. I'm just really excited to do my own thing and execute exactly what I want to make in my way by myself," she pauses. "We know exactly what we want to do, and we want to do it exactly. We have an urge to create what we want to see."