FEATURES
Zeal & Ardor's Devilish Path to Freedom
By Jon Wiederhorn · July 06, 2018
Four years ago, when Swiss-American musician Manuel Gagneux was between projects, he logged on the anonymous internet bulletin board 4chan and asked users to suggest offbeat musical styles for him to combine. It was a fun way to waste time, and a good exercise to hone his songwriting chops. Over time, he amalgamated various genres, never guessing that one of the hybrids would guide him on a path that would help turn him from a relative unknown to the leader of the internationally-recognized band Zeal & Ardor.
The genres Gagneux worked with were strange, and his decision to follow the lead of a fairly offensive 4chan post was even more bizarre. One reader suggested Gagneux (who is half-black) write black metal. Another replied with an unprintable racial slur.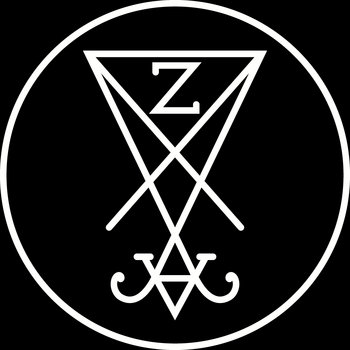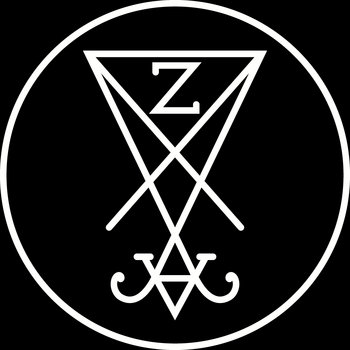 Merch for this release:
2 x Vinyl LP, Compact Disc (CD)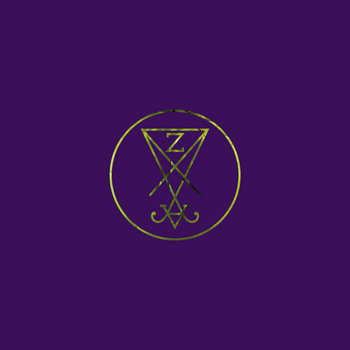 Today, having recorded two innovative Zeal & Ardor albums, 2016's Devil is Fine and the new Stranger Fruit, and booked his first full-fledged U.S. tour, Gagneux is grateful, not just to the headbanger who requested he write black metal—a style he has enjoyed since he was a teenager—but also to the racist who inspired the flip side of the hybrid.
When Gagneux read the troll's offensive comment, he didn't think about black-based musical forms such as blues, soul, funk, or hip-hop. He immediately pictured the spirituals that slaves in America sang in the 1800s while they worked in the fields, and his creativity took over from there.
"I got a perverse thrill out of taking this hateful comment and using it in a way that's positive," he says. "The person who wrote that wasn't trying to be helpful in any way, so it's empowering that a lot of people like what I've created out of that negativity."
Sitting on a park bench in his hometown of Basel, Switzerland across the street from where Zeal & Ardor (now a full band) practice, Gagneux speaks softly and slowly, but has lots to say about how he creates his innovative music, and the aesthetic he has embraced in the process.
"I love to stay busy and I'm just all about music," he explains. "I've always strived to do things differently and when I'm not working on [Zeal & Ardor] I've got another project Birdmask [which plays quirky, emotive indie pop]."
His greatest influences include Frank Zappa, Mr. Bungle, Igor Stravinsky, Bonobo, and Portishead, all of which can be heard in non-metallic segments of Stranger Fruit. Though he's not religious, Gagneux is a big fan of occult literature and, like many black metal acts, he has cultivated a specifically Satanic image for Zeal & Ardor. The band's logo is a symbol for Lucifer embellished with a small "z" and "a." Luca Piazzalonga, the artist who created the logo, turned it into a dangerous-looking branding iron that Gagneux brandishes onstage. And the songwriter turned his spiritual lyrics upside-down, so they praise the devil instead of god.
Merch for this release:
2 x Vinyl LP, Compact Disc (CD)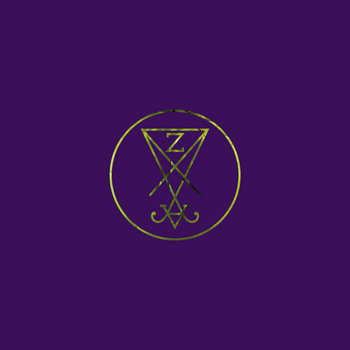 "From the start, the idea of doing Satanic spirituals was really funny to me," Gagneux says. "It's just kind of absurd. Music should be entertainment, and doing this was fun. But then when I thought about it, I realized that Christianity was really forced on American slaves. So I pictured what could have happened if slaves rebelled against Christianity by worshipping the devil, kind of like black metal bands in Norway in the '90s rebelled against monotheism. And I just kept going from there."
When Zeal & Ardor released Devil is Fine, open-minded metal fans, indie rockers, and experimental music devotees were intrigued by the verisimilitude of the slave chants, which Gagneux learned to approximate after downloading and listening to historian Alan Lomax's collection of public domain black spirituals. Fans were also drawn to the bluesy transitions, trip-hop atmospherics, tortured screams, plundering metal rhythms, and piercing tremolo guitar in Zeal & Ardor's songs. Despite the widespread praise, some skeptics had a valid question: Could Gagneux revisit the same hallowed ground on a new album without being redundant or gimmicky? The answer is a resounding hell, yes.
Stranger Fruit is just as rooted in black blues and slave chants as Devil is Fine, but while the former included black metal influences, the new album significantly expands upon them. Dissonant stabs of guitar replace inchoate showers of distortion on "Gravedigger's Chant," and "Fire of Motion" and "We Can't Be Found" are more Leviathan than Lomax, incorporating trampling double-bass drums, distorted howls, and skewed stabs of guitar. Coupled with passages sung in Latin and echoey studio effects, Stranger Fruit is fuller sounding and more intricate than Devil is Fine without losing the primitive charm of the original.
"This is more like what I've always wanted to do with Zeal & Ardor," Gagneux says. "Devil is Fine was really a demo. It wasn't a complete album, and that's why it's much shorter. I wanted the different parts on the new album to be more diverse and I wanted it to be heavier and more evil-sounding."
Merch for this release:
2 x Vinyl LP, Compact Disc (CD)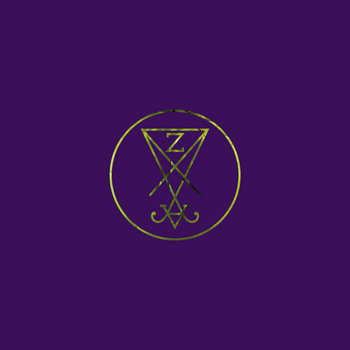 In addition to spending more time writing and recording the songs, Gagneux thought more intently about how to present his subject matter. Ultimately, he wanted the songs to be as bewitching to his fans as the Norwegian black metal pioneers Darkthrone and Mayhem were to him when he was younger. At the time, it was no small thrill to Gagneux that the bands featured musicians arrested for felonies ranging from church burning to murder.
"When I was young and first getting into black metal I thought the fact that these guys were so extreme—that they were burning churches and doing stuff that were so out there—was the coolest thing in the world," Gagneux recalls. "It was only when I got older that I realized what boneheads they were, and how I really don't believe in the same things as them."
In addition to being more intricate, and featuring almost twice as many songs as Devil is Fine, Stranger Fruits is also more thematically structured. Gagneux named the album after "Strange Fruit," an anti-racism poem by Abel Meeropol, which became popular when Billie Holiday turned it into a protest song in 1939. In Gagneux's version, as in the original, the hanging fruits represent lynched victims, but they don't just "swing in the southern breeze."
Merch for this release:
2 x Vinyl LP, Compact Disc (CD)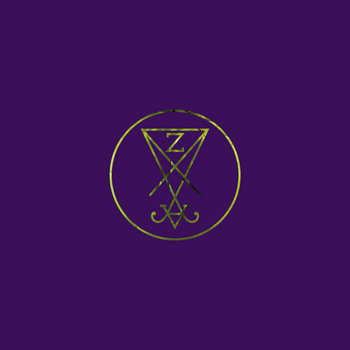 "I pictured the fruit falling to the ground and decomposing," Gagneux says. "There's death, but there's also this sort of ritual going on. I find the occult and Satanism fascinating—all the rituals involved and the rich, vivid imagery. But while I believe in a lot of the philosophy of Satanism, I'm strongly against the idea of destroying the weak. I don't think that's constructive or necessary. I'm kind of a hippie in that way."
Gagnaux doesn't like to talk about his lyrics and never specifically describes Stranger Fruits as being about Satanic slaves overthrowing their masters and starting their own hedonistic society. Even so, songs like "Ship on Fire," "We Can't Be Found," and "Solve" suggest that the black spiritualists in the story escaped slavery long before the Emancipation Proclamation.
"That's one way to look at it," Gagneux agrees. "I'll just say that there's a lot of anger there, but I'm not trying to be negative or rebellious to shock anyone. Ultimately, I want to help unify people, not divide them and maybe, in my own weird way, give them a bit of hope that everything isn't always as bleak as it seems."