FEATURES
Yung Singh's Punjabi Garage Mixes Highlight the Creativity of the South Asian Diaspora
By Ammar Kalia · May 19, 2021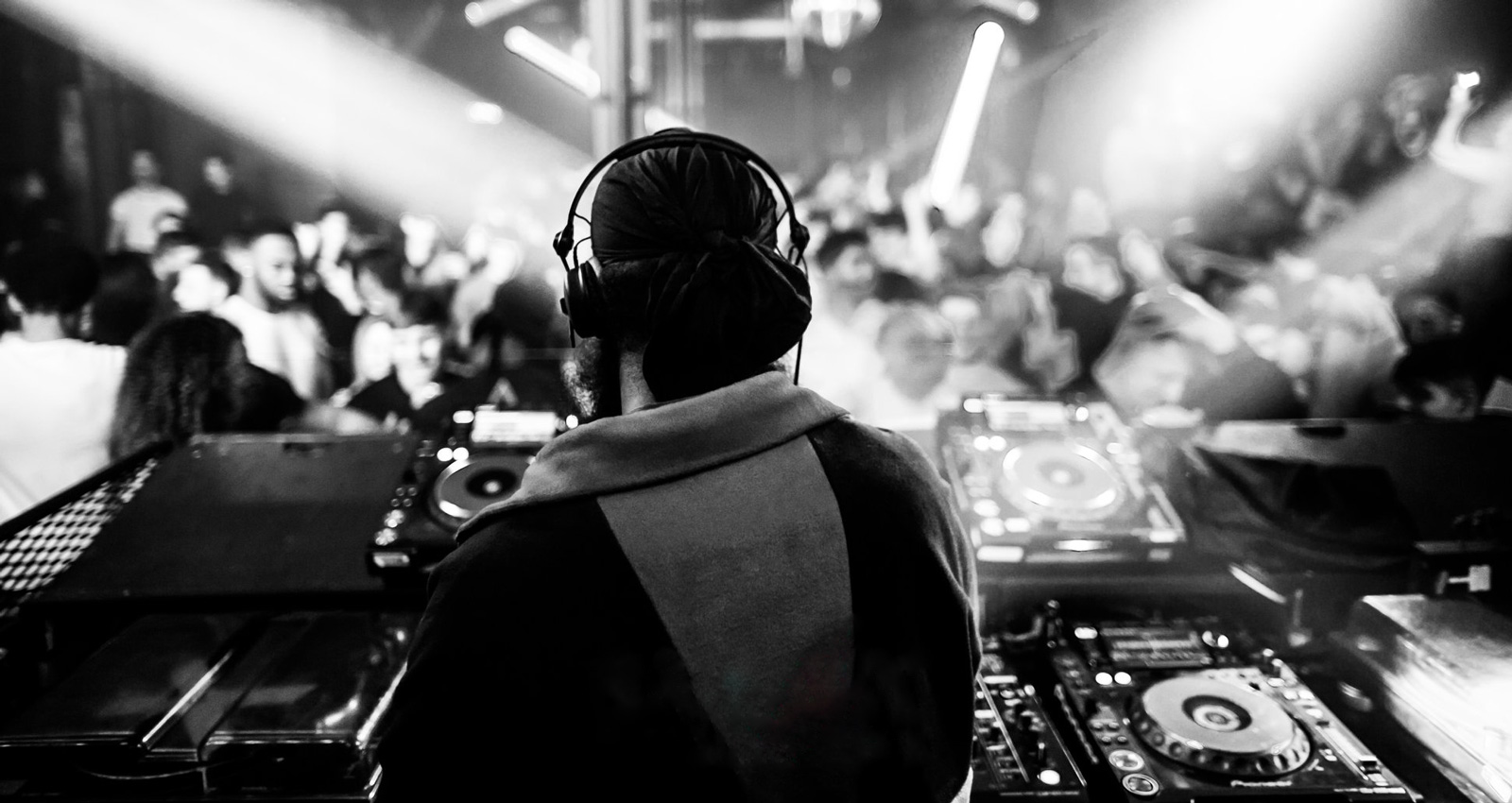 "Brown people don't get enough credit for what they've done for popular culture and its subcultures in the UK," 24-year-old DJ and producer Yung Singh says. "There is still this stigma attached that we're not cool, that we don't do interesting things, when, in fact, there are so many South Asian creatives at the top of their fields in Britain right now."
Growing up in the Midlands as the youngest child in his house, Singh was raised on the sounds of his parents' Punjabi LPs, his sisters' '90s house and jungle records, and the nascent commercial success of the so-called Asian Underground—a group of artists including the likes of Panjabi MC and Bally Sagoo, who blended bhangra songs with the soundsystem music of British inner cities.
But when Singh first started DJing, it wasn't this music that he turned to; instead, he was drawn to London's grime and garage scenes, and artists like Burial and Jai Paul, whose discographies he spent his school days seeking out on blogs. His fast-paced mixing style soon saw led to gigs at clubs across the capital, including one at Fabric, all while he was still studying to become a doctor. (It's a profession he's still pursuing, but one he's careful to separate from his musical persona, specifically by not disclosing his real name.) As the Covid-19 lockdown hit and club gigs dried up, Singh found himself with the time to reflect on the cultural significance of being the child of first-generation Punjabi migrants.
"There's a 'work hard, play hard' association with Punjabi culture," Singh says. The northern Indian region, bordering modern-day Pakistan and Kashmir, is known for its vast farmlands, and is the former home of almost half of the British Indian migrant population. "Being on the border, Punjabis were constantly defending their land from invasion, so its music has a rich history of celebrating life while you have it," he adds. Digging through the Punjabi records of his childhood, Singh rediscovered an affinity for this simultaneously hedonistic yet poetic music, and decided to put together a mix that would combine this heritage with his own love of UK dance music.
The result was Singh's first Punjabi Garage Mix, released in October 2020. Its high-energy blend of '90s and early '00s wedding dancefloor staples by the likes of Panjabi MC and RDB with two-step and breakbeats, found Singh a global audience. He followed with another mix for London station Rinse FM and two Bandcamp charity compilation bundles to support the Indian farmers' protests. "It's all over the world," he explains. "One guy messaged me saying he sent it to his neighbors in Kashmir for a wedding and when he landed there, he heard a taxi fly past him blaring it out of their windows. I've also heard it's being played in Bangladesh and I've had responses from people in Russia and Ukraine—it's nuts."
Singh believes the appeal lies partly in the nostalgic recognition of the sampled tunes by British Asians, but also because it is a continuation of the legacy begun by the Asian Underground. "Garage and jungle are Black British artforms, created in the diasporic mish-mash of cities, so it makes sense that these genres would also fit well with Punjabi music. It's all part of the same working-class cultural mix that exists in those spaces now," he says. "It's what people like Bally Sagoo were doing in the '90s, but with dub and reggae instead."
Ultimately, Singh hopes his mixes can create greater visibility for POC artists. "There is a lot of white nepotism in the creative industries, and in order to overcome that, the rest of us have to band together," he says. "There is solidarity now, because people are seeing that we can proudly display our cultures without being tokenized. We are unionizing to make sure our uniqueness isn't leveraged and then tossed away."
London producer Ahadadream echoes the sentiment. "There is the simple fact that no one looks like Yung Singh right now, wearing a turban, and that is powerful," he says. "It provides role models for others coming through."
This solidarity found its expression in the creation of the Daytimers collective, of which Singh was an early member. Their March 2021 24-hour livestream to support the Indian farmers' protests hosted a collection of over 30 diaspora artists displaying everything from Ahadadream's bassline remixes to Raveena's R&B vocals and a drill mix from Singh himself. "That was a landmark moment," he says, "so many people from within and outside the South Asian community tuned in, it was like the divisions of the British Empire didn't exist anymore. It was decolonization in practice, realizing we all have far more in common than that which separates us."
Emboldened by his newfound recognition and sense of community, Singh refuses to be pigeonholed. "I want to be able to engage with my culture as I see fit and bring renewed attention to it," he says. "All you can expect from me is energy, regardless of genre, and when the clubs reopen again it's going to go off."