FEATURES
Los Angeles Rapper YUNGMORPHEUS is a Name You Should Know
By Torii MacAdams · April 09, 2018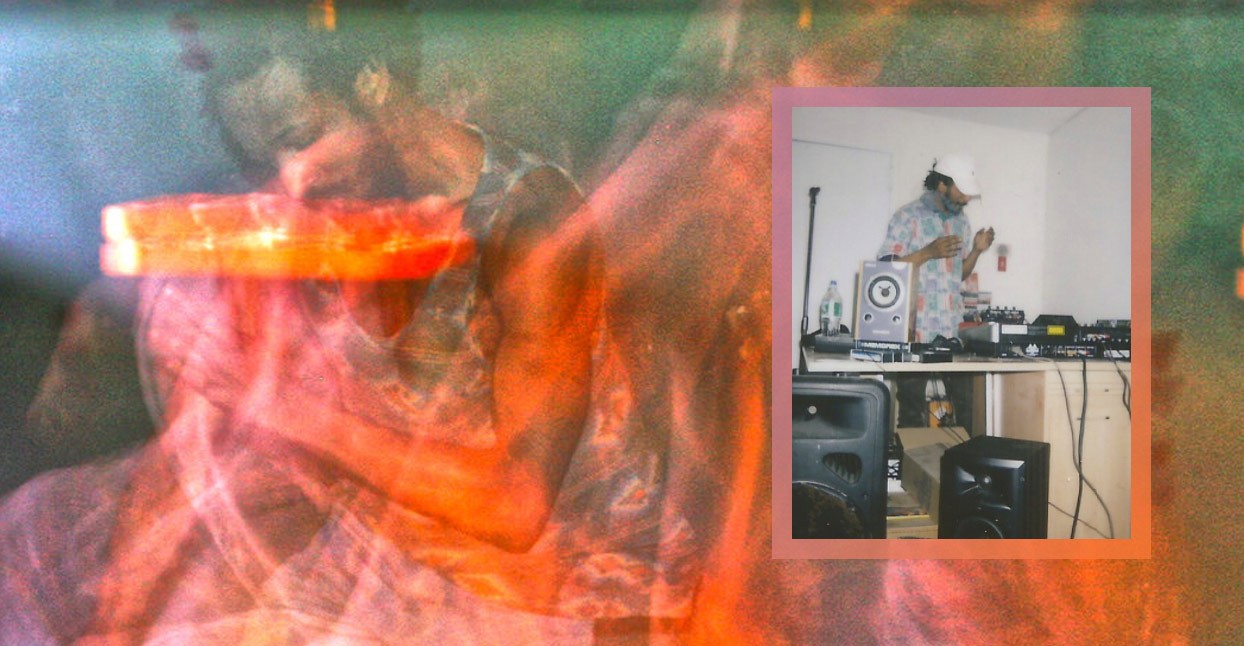 The March 1993 cover of High Times is pinned to the wall above YUNGMORPHEUS's desk. On the front, the rapper Redman—prompted by the headline "GET BLUNTED!"—studiously lights a spliff. In his sparsely-decorated apartment, Morpheus is celebrating the release of he and VIK's new collaborative album—Strapped 4 Survival, under their duo name Blackfist—with tightly-rolled, conical joints. His girlfriend, Sofya, sits on their bed, smoking and drawing in a sketch pad. Their black and tan dog, Booker, shyly gambols around the room. It's a bright spring day in Los Angeles, their houseplants are flowering, and Morpheus's career seems to be blooming in kind.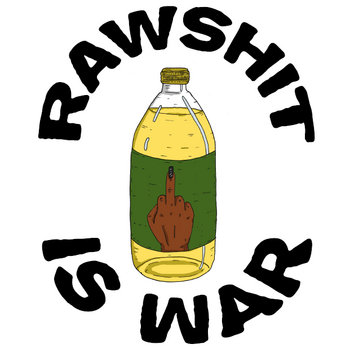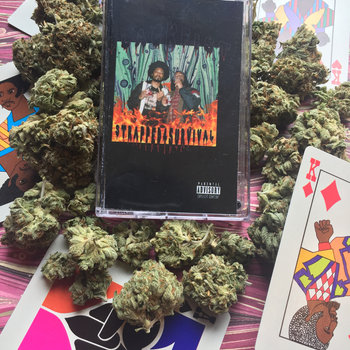 .
00:10 / 00:58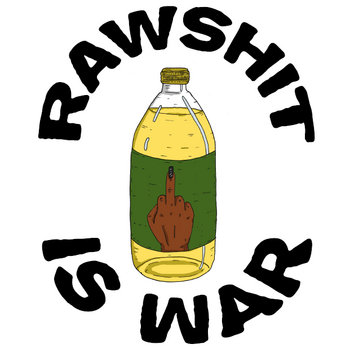 Merch for this release:
Cassette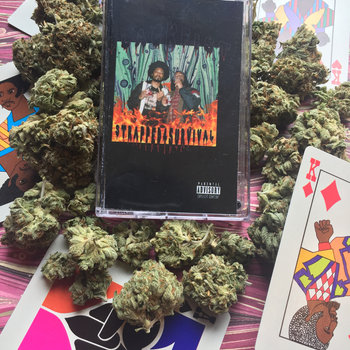 Morph hasn't been in L.A. for long. Raised in the palm-tree-lined expanse between Miami and Ft. Lauderdale by parents of Caribbean descent, he began breakdancing in 9th grade, inspired by the area's vibrant scene. Nearly a decade before he recorded his monotone rhymes or looped his first jazz sample, he was mean-mugging dancers in South Florida.  
"That's why I started: to fuck [people] up," Morpheus says. "That shit is hard, to be battling someone and look them eye like, 'The fuck you gonna do now?'"
After high school, eager for a change of scenery and enticed by the school's financial aid package, Morpheus left Florida for Boston College. It was, from the moment he set foot in the shadow of the campus's gothic spires, a mistake. Though he earned a BA in Sociology (and an acute awareness of Boston's simmering racism), he doesn't recall his four years in posh Chestnut Hill with much fondness. He got his degree and got out, but not before getting his rap moniker.
"I had those circular sunglasses on a lot during that period," the rapper remembers, "and fools were just like, 'This fool is like young Morpheus [from the Matrix trilogy], whenever we go to the function he's smoked out, talking mad shit."
Appropriately, it was a jar of particularly pungent marijuana that catalyzed the friendship between Morpheus and sometimes-musical partner Hann_11. One night in New York City, several miles from the land of Celtics Larry Bird jerseys, Morph met the Philadelphia-bred producer at a party. "I started rolling up, and he asks me what I'm smoking on, looks in the jar, [and] smells it. He was like, 'Aight, this dude be smokin', cool.' We exchanged information after chatting for a bit, and that was it. That was homie I was smoking with. We chilled for a year before making shit."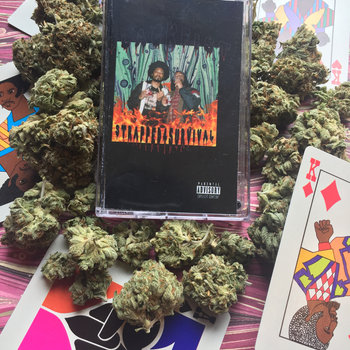 .
00:10 / 00:58
Merch for this release:
Cassette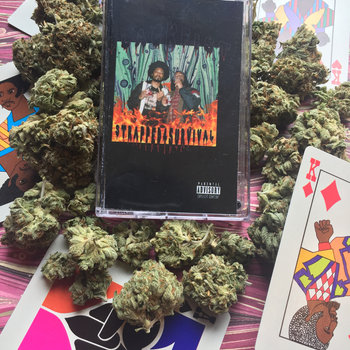 Their first project (and the first music Morpheus ever released), was an untitled, pleasant, and entirely low-stakes 20-minute beat tape uploaded to Bandcamp in February 2016. Their second, last October's Drop That Wet, was one of 2017's best underground rap releases. In the year and a half between the two, Morph released six lo-fi beat tapes and a rap album, 44 Laws of Mentalizm, but he admits Drop That Wet was "the marker where [he] began to decide what [he] wanted to talk about, rapping-wise."
The album is distorted and caustic, radical without being paranoid. On "Uncle Sam Is A Bitch," Morpheus raps, "Whitey wanna flee when black people start moving in / Gotta break their knees to bring a little truth to them." Then on "Blu Klux Klan," he mumbles, "They still want slaves, now they put us in prison / Wonder where all the tax dollars people be gettin'." He's not anti-white—that'd be a stretch—but he's definitely white-skeptical. The irony: Drop That Wet was released by Hot Record Société, a boutique, white-owned label based in Oakland.
"I'm never gonna be like, 'X that out because a white dude owns that label'—unless that white dude is a piece of shit, and there's a myriad of them—therein I don't fuck with a myriad of them," he says, pausing to toke. "If I can sit down with the dude, and really get into it, and he's not shaky, not uncomfortable, not riddled with white guilt—if you're a real cat then let's get it."
Strapped 4 Survival—whose format mimics that of Madlib and J Dilla's Champion Sound, with Morpheus rapping over VIK's beats, and VIK, rapping for the first time on-record, rapping over Morpheus's beats—feels like an affirmation. Morpheus now has two standout albums in six months with two different producers released on two cassettes. (He has four cassettes total, counting 44 Laws of Mentalizm and his April 2017 beat tape 10 Gram Plan, released on Blvnt Records.) Music is no longer an after-work hobby; at this point, he can't imagine a future without it. "Now I think this is it," Morpheus says. "Can't stop. Definitely can't stop."
-Torii MacAdams