FEATURES
Ya Tosiba: Reclaiming One of Azerbaijan's Most Controversial Lyrical Traditions
By Andra Nikolayi · May 16, 2023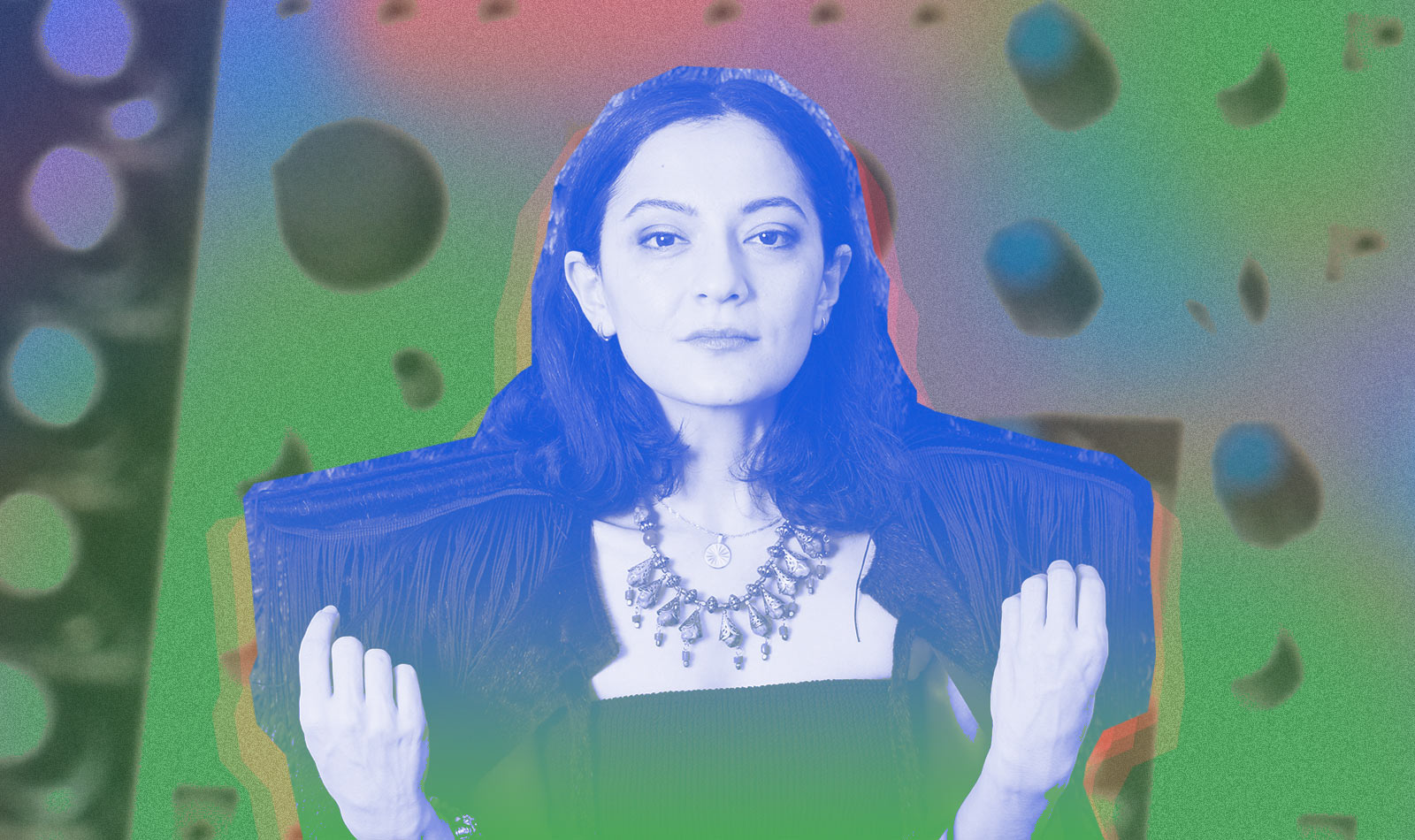 "Whoever delivers [the] best rhyme—more original and more up to date, [the] more oppositional the better," says Zuzu Zakaria. "About everyday life, about what's going on in society—and, of course, the most important is that they're funny and satirical, ironic."
What she's describing is meykhana, a lyrical style developed at the beginning of the 20th century in Azerbaijan that's traditionally performed by men at weddings. Since Azerbaijani weddings would last several days, towards the end the groom's party would retire into a tent and engage in these improvised lyrical competitions of wits over a monotonous rhythm—Zakaria likens them to rap battles. She ties the name meykhana, meaning wine house, to the Sufi concept of spiritual wine, or getting intoxicated by God's love. Banned during the Communist period, meykhana saw a resurgence after the fall of the Soviet Union on televised talent shows, though it was still considered a form of low culture.
Together with Finnish producer Tatu Metsätähti (aka Mesak) as the duo Ya Tosiba, Zakaria presents a highly personal take on meykhana, subverting both its gendered and musical traditions. "Women are not invited to this ritual, made by men for men, and [that] makes it undoubtedly even more important [for me] to continue to do it, but I would rather do deconstructed, wicked versions than copying what they do, how they do it," she says. "Baffling them with a lot of bass and a very feminine voice feels kind of a slap in the face."
Zakaria is the main force behind Ya Tosiba, creating the music, lyrics, and arrangements; Metsätähti takes more of a producer role, although the process remains collaborative. For Zakaria, melody comes before anything else. "I would say I have this problem (or not a problem): songs come to me like mad," she says. "I read a poem and I can just sing it in my head!"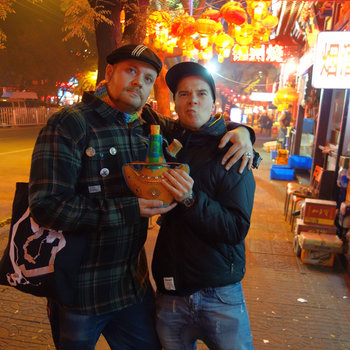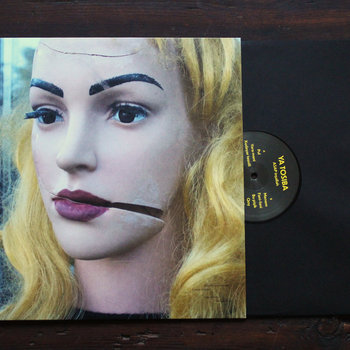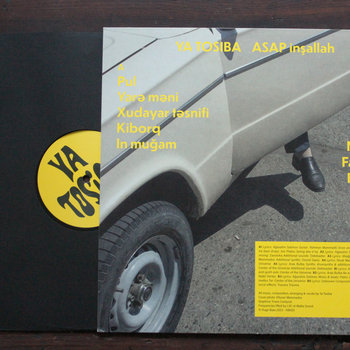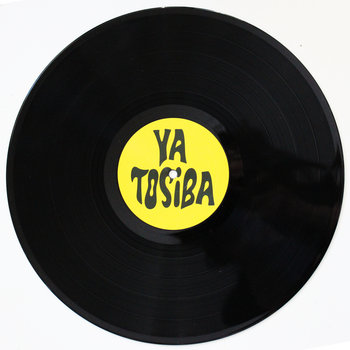 .
00:10 / 00:58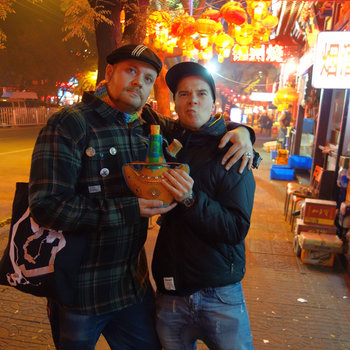 Merch for this release:
Vinyl LP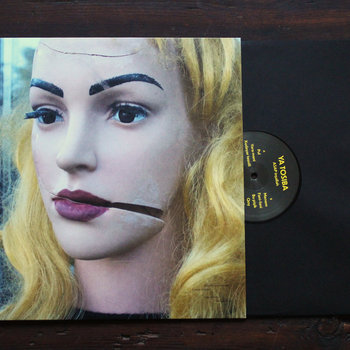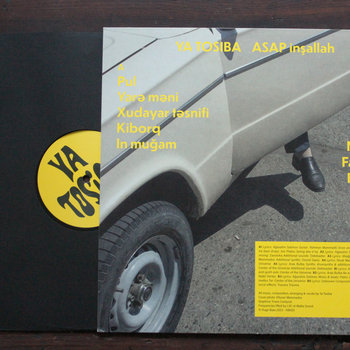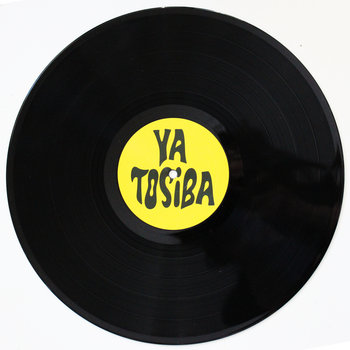 Growing up in Azerbaijan, music was always a big part of Zakaria's life. She studied classical piano from the ages of six to 15, while her musical education at home consisted of everything from traditional muğam (Eastern classical music) to Beatles records provided by her father. She moved to Oslo, Norway with her family in 1999 at 19. At first, she wasn't interested in exploring her Azerbaijani heritage in her music, spending her early career DJing techno and house in Oslo clubs and on radio stations. "Everything was so expensive and as an immigrant kid I couldn't afford any instruments," she says.
Moving to Berlin in 2010, she started to produce music; she shared a studio space with Metsätähti, who would become not only her musical partner but the father of her two children. Around that time she also began writing her master's thesis on meykhana at the University of Oslo, going back to Azerbaijan to gather material in the field. She would go to villages and transcribe lyrics, often archived only on cassettes people would tape at events. "I ended up with so many texts," she says. "Some of them are written in 1912 or 1918 but they're so modern—people had the exact same problems like we have today. I didn't want them to end up lost. I thought they had some preservation value, so I started to produce music."
On the first Ya Tosiba album, Love Party, nine of 10 songs are meykhana. "I have used only the texts [and] poetry of meykhana and the music is all my own," Zakaria says. Compared to meykhana clips found on YouTube, Ya Tosiba songs have a very contemporary feel, melding many styles together with a strong penchant for Turkic and Eastern rhythms. "People say to me 'It's so clubby but still it's not club music!'" she says.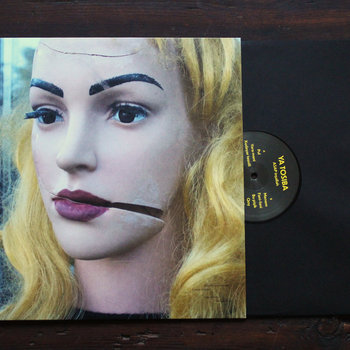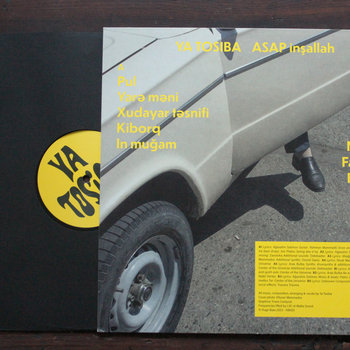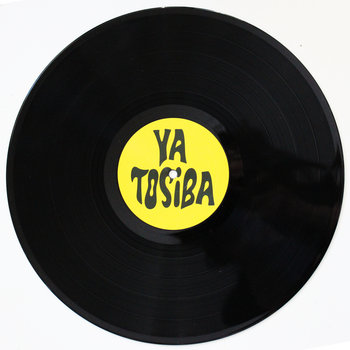 .
00:10 / 00:58
Merch for this release:
Vinyl LP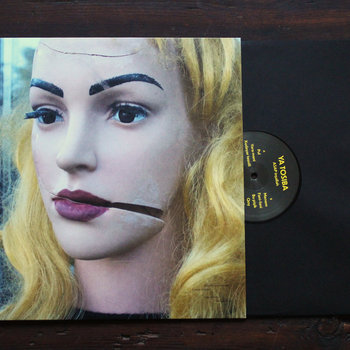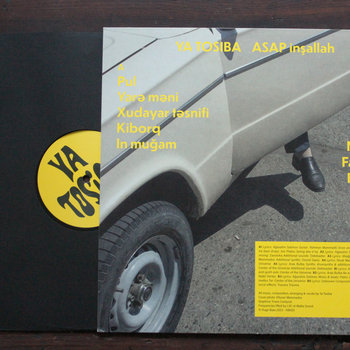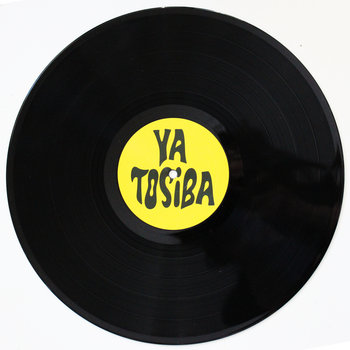 ASAP in​ş​allah, their first release since 2017, finds Ya Tosiba exploring more of Zakaria's own lyrical creations as well as embracing collaboration with other artists. "Pul," one of the four meykhana songs on the album, has a melancholic melody with pulsating synths and distorted guitar courtesy of Rəhman Məmmədli. The lyrics speak about the seductive power of money getting everyone in its grip, from the school child to the Imam ("It will flirt a little bit with the salesman/ But it will marry a rich man"). "Bu pişik" (This Cat), another meykhana track in collaboration with German producer Patric Catani, is a playful tune about the mundane misadventures of living with an unruly black cat set against a patchwork of echoing drums, spacey synths, and mouth harp.
Zakaria's own songs tend to remain topical, retaining some of meykhana's predilection for irony. Take the satirical "Kiborg" which imagines a longing to substitute blood for oil and hair for cables in an attempt to attain immortality through technology. Other tracks discuss peace ("Xudayar tesnifi," written by Aliagha Vahid), the unfair world ("Fani-fani"), and love ("Yare meni," another meykhana interpretation with Ukrainian artist Zavoloka). There's even a highly erotic lesbian love story, "Qoy," in support for women's and LGBTQ+ rights in Azerbaijan.
But ultimately, she sees music as an outlet for processing painful emotions. "I get so [many] feelings inside me and I can't scream so this is somehow my way of screaming—singing and composing and crying," she says. She started writing ASAP inşallah at the beginning of the Ukraine war, which informs the album's theme of paradoxical hope.
"That's what ASAP in​ş​allah means: stuff is out of your hands, people are horrible, capitalism is taking over and [there are] wars—just because of a little land people are willing to kill so many people—but still we don't give up, we try and we hope," she says.