FEATURES
The Paw Tracks of Xenia Rubinos' "Black Terry Cat"
By Isabela Raygoza · June 15, 2016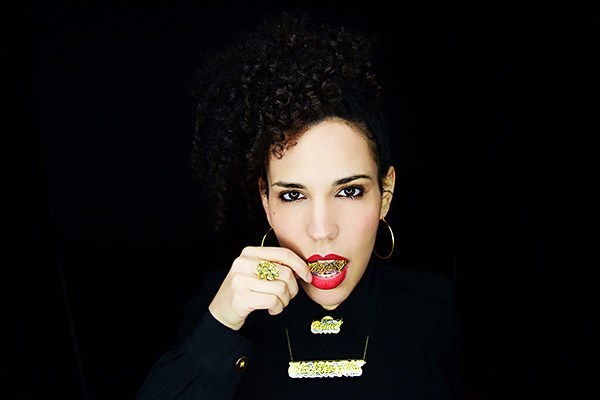 "I feel like in my first album I was afraid to say anything. So on this album I wanted to challenge myself. "
—Xenia Rubinos
Xenia Rubinos likes to challenge preconceptions. Her second LP, Black Terry Cat, is a slice of R&B heaven, laden with sultry grooves and rap's poetic wit. It's also a study in contrast and duality. Even the album cover, a photograph by Joseph Rodriguez entitled "Girl with Blue Dress," suggests as much. "She's funky and soulful and kind of rough, but elegant. I think that's what I'm trying to do with my music," Rubinos says.
Merch for this release:
Vinyl LP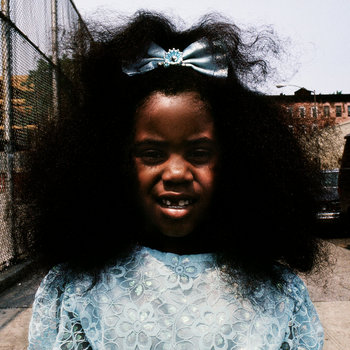 Rubinos' closest collaborators have noticed these same characteristics in her, as well. Sound engineer Jeremy Loucas describes her artistic approach as "very open. She holds nothing back…[and she takes] inspiration from all over the place." Her drummer, Marco Buccelli, agrees. "It's apparent that her music is influenced by many things," he says, "so it's hard to simply pen her in as hip-hop or R&B, because she's all of those things—plus Latin, jazz and more."
When the Brooklyn-based singer/composer arrived to the scene in 2012 with Magic Trix, her playful, bilingual debut was lauded for its riveting, offbeat syncopation and ever-shifting vocal melodies. On Black Terry Cat, the Afro-Latina musician uses the aesthetic foundation she established on Magic Trix to get deeply personal and political.
On the gutsy "See Them," Rubinos ferociously spits: "How do you spell angry brown girl…/ Where you gonna put the brown girl when she's tearing it up?" She tackles colorism and beauty ideals on the Abbey Lincoln-inspired rap song "I Won't Say." "I'm describing my experience, on what I look like and who I am," says Rubinos. "It's not about saying, 'Oh, I'm so misunderstood.' It's more about celebrating all those things." And on "Black Stars," an ode to her father who passed away last year, she's sweetly poetic.
We met up with Rubinos over lunch at a small French restaurant in Greenpoint, Brooklyn. During our conversation, she walked us through a cluster of tracks off Black Terry Cat. Here, her immense influences and impressive drive are immediately apparent.
Merch for this release:
Vinyl LP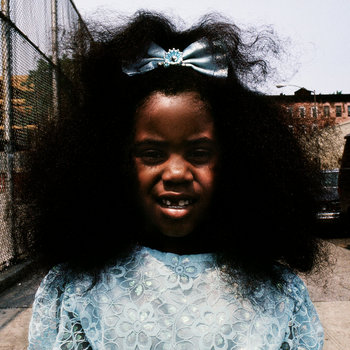 "Mexican Chef"
"Mexican Chef" is the first song I wrote outside of my home studio, and the first where the lyrics came first. I was walking around Brooklyn, and I was seeing all these people setting up for the night shift. Inside the restaurants, there were these hipster waiters playing best-of indie music. The kitchen doors were open and the cooks, who were mainly Latinos, were cleaning and blasting rancheras and bachata. I kept seeing it over and over again, and I'm mumbling these words to myself. So I wrote down this poem, which became the lyrics to "Mexican Chef."
During the songwriting [for Black Terry Cat], we were listing to Daptone Records and we wanted to try something with the drums and bass. I was also listening to Chaka Khan's "Tell me Something Good." She was my vocal inspiration for the song. I wanted to channel this soul goddess with a funky vibe. "Mexican Chef" came on really easily; it was a joyful spur of the moment vibe.
Merch for this release:
Vinyl LP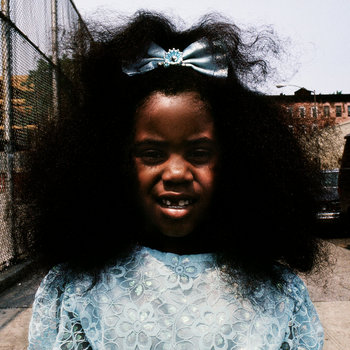 "Black Stars"
I played "Black Stars" on tour for a bit before recording it. When I started working on [Black Terry Cat], I was thinking of rewriting the song and changing the lyrics. I was trying to be more specific with the album, and the lyrics [for this song] were a little vague.
During August of 2014, the Michael Brown case was all over the news. They were trying the [white] police officer [who shot and killed Brown, an 18-year-old African-American from Ferguson, Missouri]. When the verdict came through [that the officer used force as self defense, thus clearing the violation of Brown's civil rights], it was all people were talking about. It was a really disappointing and heavy moment.
As I was working on this song, the lyrics began taking on a whole new meaning for me. I began thinking that I should have have left the lyrics alone. Sometimes, I think, when you get too bogged down in detailing specifics, you close yourself off. It felt like those words, even though they are abstract, were exactly what I meant to say. In that song I'm talking about telling each other that we are going to live forever.
I also used the word "black" thinking about looking up at the night sky. You might be seeing stars that are already dead. They say that the light that reaches us are stars that are not there anymore. I like the idea of a thing that keeps living on in different times, and you can still see it. I was thinking of mortality, with Michael Brown being gone, and dealing with loss in my life—my dad passed away in March of 2015. That image was the perfect explanation of these bigger things I was trying to make sense of.
Merch for this release:
Vinyl LP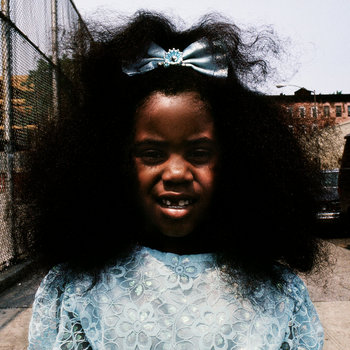 "Right?"
It used to be called "Motorcycle." I've been playing this song live for two years with completely different lyrics. After coming back from tour, I had this other melody in my head so I changed the song. Marco played drums and I was playing organ. We live recorded the song, and we sampled ourselves in a hip-hop way. That was one of the ideas I wanted to explore—sampling yourself on your own record.
I randomly watched this interview with KRS-One, a rapper from the '90s, and he's brilliant. I went down this rabbit hole with him, and at the end of his interview he was so motivational. He was trying to inspire young musicians to follow what they know is right and what their instincts say, instead of following what everybody else likes. At the end of the day, you only answer to yourself. All this cheesy shit really resonated with me at that moment. That's where that pre-chorus "Betta get that right" came in.
[As for] the bridge, I wrote it last minute to my dad. I had a dream that I got to talk to him on the phone, and I was really excited to talk to him in my dream. During his last month [living], I was with him everyday. Most of the time he was sleeping, and one of the nurses said "se ha convertido en un gran soñador" ("he has turned into a great dreamer"). That image of him becoming a dreamer stuck with me. I was dreaming, wishing that wherever he was, that he would hear all the music he loved, and that he was out there traveling through all of his memories. It reminds me of a Dali painting. That bridge was an important step into my grieving.
Merch for this release:
Vinyl LP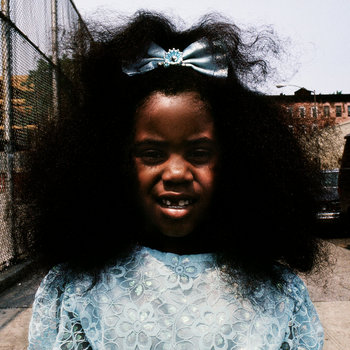 "5"
One night we were jamming on this riff together, improvising. Marco [Buccelli] was playing this quintuplet pattern on the drums and I was on keyboards. That pattern happened spontaneously. We played it once about four or five years ago, recorded it and left it alone. We even lost the recording and we were like, 'Oh man, it was so cool.' I'm kind of superstitious in my writing, and I feel that recordings are something like taking a picture of someone—it takes away some part of the soul. Sometimes, I purposely don't record [my jam sessions] and if I remember them, then they're good. With ["5"] we were like 'Are you gonna remember it?' I like improvising off of this riff that has been around for so long in our minds. ["5"] is like a palette cleanser, like having a drink of water while you're listening to the album. It's got a meditative quality. It's the split between side A and side B.
Merch for this release:
Vinyl LP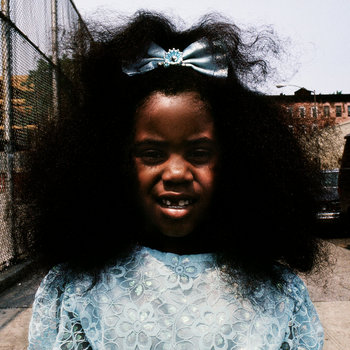 "Lonely Lover"
["Lonely Lover"] is the first song I finished from the album. We needed a bassist to play the song, but nobody showed up. So I went to Guitar Center and bought a bass. I thought I'd return it, but ended up keeping it because it was so much fun. As I was messing around with it, I kept thinking of an upright bass and started playing these descending basslines, layering them on top of each other. I was really into [Charles] Mingus, an upright bass player. There are things you can do on an upright where you play two notes at the same time, and it's like prwoon prwoon prwoon, and the way that you can slide down the neck. I got in the zone playing for hours, meandering this melody. Then I started working with these choir parts. I was vibing on this spooky yet romantic vibe, and thinking about Judy Garland and Billie Holiday. It's like clothes hanging out to dry on a clothesline on a sunny day, blowing in the wind. And this wistfulness, loneliness.
Merch for this release:
Vinyl LP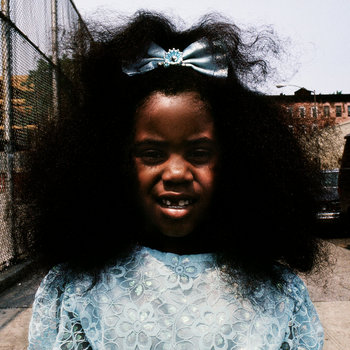 "Laugh Clown"
"Laugh Clown" is another song where I'm being honest and saying what's on my mind. The song is partly about my dad. My dad had a chain that his mom gave him, and I dreamt that he lost it. When I woke up, I was worried about him. I wrote the song before he passed away. He was such a big part of my everyday life. So it was an exercise about letting go.
I recorded it while playing live. We had done another version of that song with keyboards. It was super complicated and it just didn't feel right, so we threw the whole thing away. We had spent so much time on it. We went into the booth and Jeremy [Loucas] was like, "Sing the song, just sing it to me!" It's me on the vocals and bass on the first shot. Some of it was improvisational. It was more important to have that raw emotion than for it to be perfect.
Merch for this release:
Vinyl LP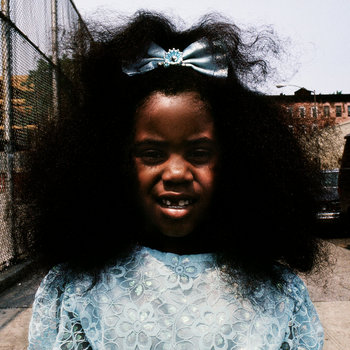 "I Won't Say"
I feel like on my first album, I was afraid to say anything. So on this album I wanted to challenge myself. That's why it's called,"I Won't Say." On [Magic Trix], there's this song "Los Mangopuanos," where I'm speaking in a singsong-y way. There's a different tonality when you speak; everyone has their own rhythm of speaking, so I was playing with different ways of saying things.
Here, I'm talking about our obsessive selfie culture: "I was trying to see my ego but I was blinded by my selfie." It's really hard to see who you are and how you represent yourself if you're constantly looking at this fake [filtered] image of yourself that we put out to look really perfect. We always put out the best photo and people just see the "best of."
There's a part where I sing, "Whose hair is compulsively fried? Whose skin is bleached? Whose nose it too big? Whose mouth is too loud? Whose butt is too broad?" I'm quoting [jazz singer and activist] Abbey Lincoln's [1966] essay 'Who Will Revere the Black Woman.' In this piece, she's talking about who will revere and uplift the black woman after [centuries of] being disrespected and abused. I'm paraphrasing some of her words and describing my experience on what I look like and who I am. I'm having fun with it. It's not about saying "Oh, I'm so misunderstood." It's more about celebrating all those things.
Merch for this release:
Vinyl LP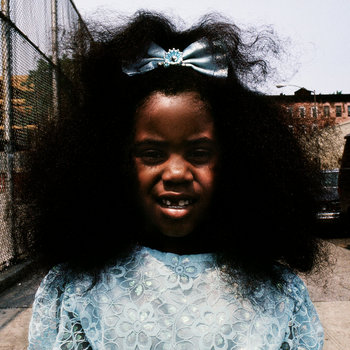 "See Them"
"See Them" is a deep cut on the B-side. I'm proud of that song because it's a representative of my work and style. Did you ever read those Goosebumps stories with the alternate endings? It's like "This happened!" and it keeps going into the next thing, and the next. I feel like that's what this song is for me. It's a longer stream of thought that I just kept going with. Sometimes there are sections that repeat. It's a musical adventure.
—Isabela Raygoza