FEATURES
Wretch Turn Tragedy Into Triumph
By J. Bennett · July 26, 2017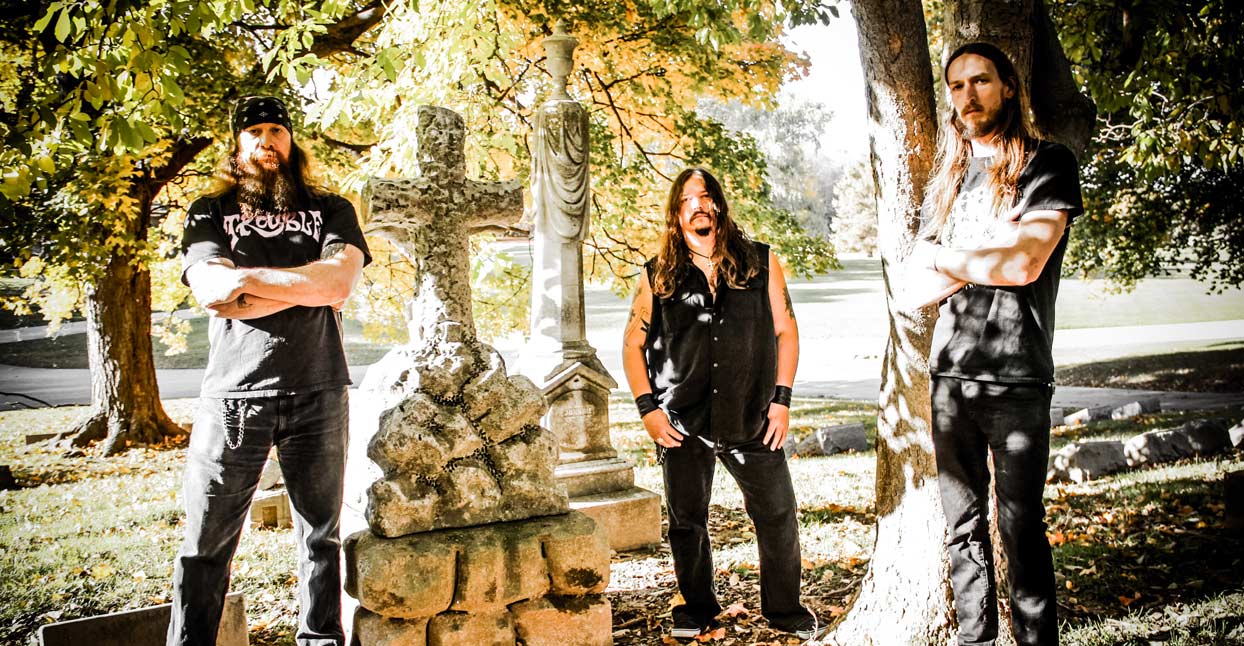 Karl Simon is a survivor—both literally and figuratively. As the former mastermind of The Gates Of Slumber, the revered Indianapolis doom trio he founded in the late '90s, Simon slogged heroically through heavy metal's dark period of the early-to-mid 2000s, when the genre floundered, and more traditional bands like his were often considered dinosaurs from a bygone era. But doom enjoyed a revival in the late aughts, when Gates cranked out a string of critically acclaimed albums—Suffer No Guilt (2006), Conqueror (2008), and Hymns Of Blood and Thunder (2009).
In 2011, Simon and his then bandmates—bassist Jason McCash and drummer Jerry Clyde Paradis, who have both since passed away—released what would be their fifth and final album, The Wretch. Musically, Gates were at the height of their considerable powers, channeling the spirits of Black Sabbath and Saint Vitus while bringing classic metal into the new American century. But behind the scenes was a different story: both McCash and Paradis were struggling with drug addiction. Paradis's eventual replacement, Bob Fouts, had the same problem.
After years of frustration, missed practices, and a catastrophic appearance at Milwaukee's Days Of The Doomed festival, Simon pulled the plug on The Gates Of Slumber in September 2013. "It was just a horrible, horrible performance on our part," Simon says of the band's final show. "We were headlining the fest, and we crashed and burned. I went to Bob and Jason at that point and said, 'We can't keep doing this. You guys need to get your shit straight. I'm done.'"
Today, Simon is the only member from The Wretch lineup still making music. McCash succumbed to a heroin overdose in 2014. He was 37 years old. Paradis died two years later, an apparent victim of heat stroke at age 46. (Fouts is alive, but Simon says he hasn't spoken with the drummer in a while: "I don't know what's going on with Bob, but I hope he's doing well.") Saddened but undeterred, Simon bounced back in a big way with Wretch, the new power trio he named after the last album he recorded with his fallen comrades.
Rounded out by drummer Chris Gordon—who had previously played on an early Gates demo—and bassist Bryce Clarke, Wretch's self-titled debut was released last year on England's Bad Omen Records to almost unanimous raves from the underground metal press. "This is a completely different band," Simon enthuses. "The Gates Of Slumber was a very by-the-numbers metal band, whereas Wretch comes from metal, but has a lot more rock 'n' roll aspects to it than I was expecting."
Merch for this release:
Compact Disc (CD), Vinyl, Vinyl LP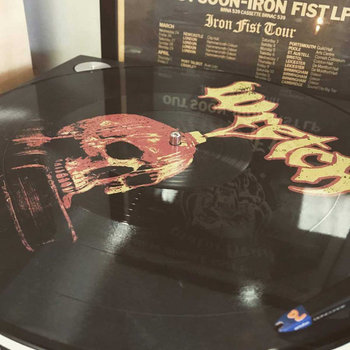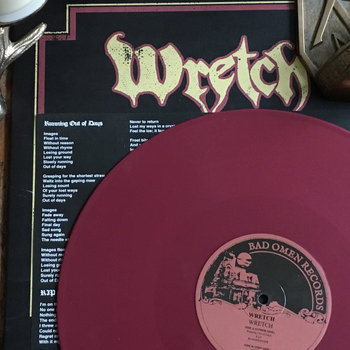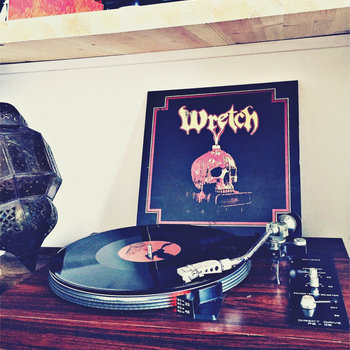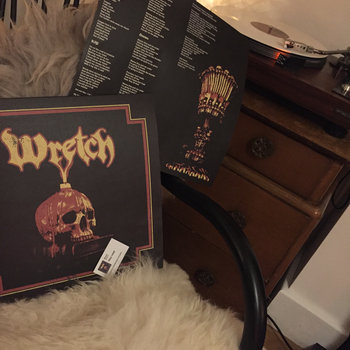 As it turns out, Simon started Wretch before McCash and Paradis passed away. As such, the band name has taken on an unintended hue—part tribute, part tragedy—that Simon was ill-prepared for. "When I originally started doing Wretch stuff with Chris, there was no bass player, because I thought that Jason would eventually get his shit together and we could start fresh," he explains. "But he didn't make it through to the other side. So I'd be lying if I said there wasn't this addiction and death element hanging over my head with Wretch because of the way things fell down with Gates Of Slumber."
McCash's death hit Simon particularly hard. The two had been best friends since they were 19 years old. "I had gone nine months without a drink at that point, but the night Jason died, I broke my sobriety and haven't gone back on the wagon since," Simon offers. "One of the most infuriating things about Jason's habit is that we knew people who had died or lost years of their lives because of heroin. He and I saw firsthand as kids that heroin is not a tonic for everyday health and prosperity."
Somehow, Simon was able to channel his grief into his music. Wretch songs like "Running Out Of Days" and "Rest In Peace" were written about and dedicated to his departed friend. "It was tough because I was like, 'What do I do? Do I address this? Do I quit? Do I stop doing what I love to do? And then what? Who do I become then?'" Simon recalls. "But in the wake of Jason's death, that was where some of the songs really started to come together."
During some downtime on a recent European tour, Wretch spent a few days in England re-recording two songs from their namesake Gates Of Slumber album—"The Wretch" and "Bastards Born"—along with a new instrumental track. Bad Omen Records owner Will Palmer has made all three songs available for download on Bandcamp for a pay-what-you-want price and will send all the proceeds to the Indiana Addictions Issues Coalition. "We recorded the songs in exchange for Will putting us up in a hotel room during our days off," Simon explains with a laugh. "But he's very charity-minded—he donated all of his sales from November to the Standing Rock Tribe—so it was his idea to give the proceeds to the Indiana Addictions Issues Coalition. Everyone knows what happened to Jason, and while Clyde didn't specifically die from addiction stuff, it's not like he didn't not. Addiction set up the situation that led to his death. So I thought the idea was perfect."
.
00:10 / 00:58
Like any musician who starts a new band after an old one dissolves, Simon is still grappling with fans and critics comparing the new to the old. But having survived much worse, he'll undoubtedly persevere. "While I always think I'll have those comparisons hanging over my head, I think Wretch the band is different enough that people will eventually see it as its own separate entity and stop judging it based on what was," he ventures. "At least, that's my hope. But I'll keep doing what I'm doing either way. If people wanna hear it, cool. If not, I'll still keep playing."
—J. Bennett