FEATURES
Wormrot Take Nothing for Granted
By Karen Gwee · March 02, 2017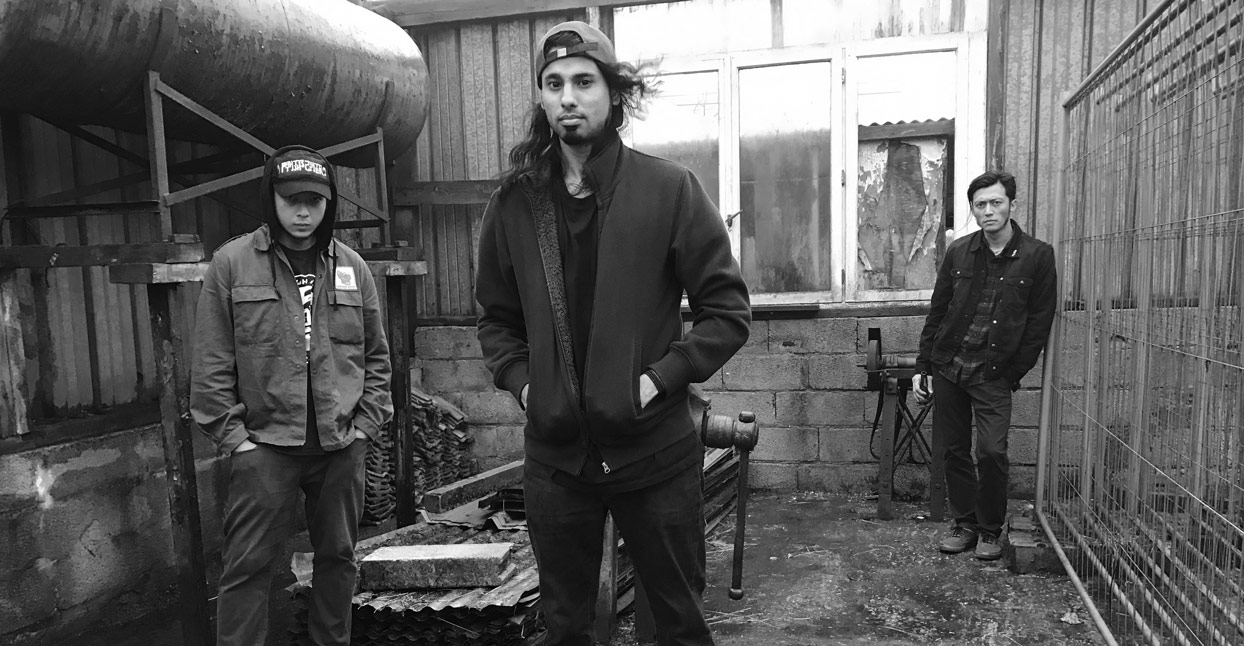 Though they might not think of themselves this way, Wormrot have achieved what many of their fellow Singaporean musicians dream of. The beloved grindcore trio have the backing of an ardent fanbase that clamors for tour dates in every corner of the globe, an undeniable position in a genre they're helping push the boundaries of, a spot on an international label (Earache Records), and attention and acclaim from the Western music press. As a grindcore band from a small Southeast Asian country in a dismissive, even antagonistic relationship with the noisier underground parts of its music scene, they're rarely acknowledged by the mainstream. But Wormrot has, paradoxically, become one of Singapore's most influential and important bands.
Not that Wormrot—vocalist Mohammad Arif bin Suhaimi, guitarist Muhammad Nurrasyid bin Juraimi and drummer Vijesh s/o Ashok Ghariwala—think of their careers in those terms. Voices, their third full-length album released last October, was a hard-won product of trying circumstances. In the five years between albums, Wormrot navigated an uphill road riddled with bumps and potholes, like the difficult departure of longtime drummer Fitri, and a cancelled tour with Illinois powerviolence band Weekend Nachos due to mandatory reservist stints in the Singapore military. Now, they're staring down tour dates in Europe and the United States after a long time away, an experience Arif pronounced "nerve-wracking."
Merch for this release:
Compact Disc (CD), Vinyl LP, T-Shirt/Apparel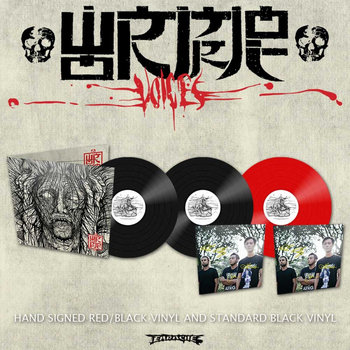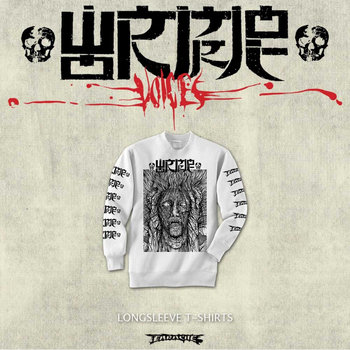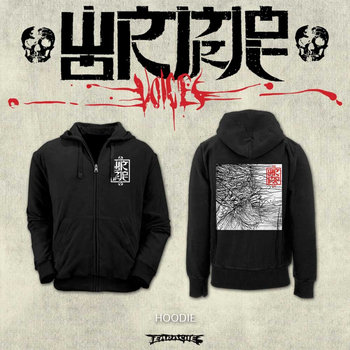 We sat down with Wormrot after a four-hour marathon rehearsal session to talk about the expectations and pressures that come with being a grindcore band from Singapore, their place within the genre, touring and more.
Do you see yourselves more as a Singaporean band or a grindcore band?
Arif: Phew! Never had that question before. [laughs]
Rasyid: A Singapore band, in the sense that we come from Singapore, but that's it. So it's not strong enough for us to be a 'Singapore band.' We're just born with it. It doesn't matter to me. I guess we're a grindcore band.
Arif: But there's a plus point of being Singaporeans: when you're touring Europe or the US, most of the people down there have no idea that Asia also has this kind of music and genre. The Asia scene has only recently started blooming. So back then, when we were touring, it was a plus point, because they see us as 'exotic' people playing the same music they play also. So it's like, 'Wow, these Asian fellas also play this kind of thing.' It attracted them in a way. But I think we're a grindcore band. I don't think of us for a Singapore band, for some reason. But we are still your fucking next-door neighbors.
Rasyid: We're still typical Singaporeans.
Do you tend to encounter more resistance from locals, or from an international audience?
Vijesh: I think more locals doubt us than foreigners.
Rasyid: I guess it's because we are local. We were in the crowd before. When we are in the crowd, looking at a Singapore band, we still have our own doubts. It's natural to see an overseas band, and think 'Oh, they're good already. That's why they're touring, that's why they're playing overseas shows. They have the confidence.' But in Singapore, maybe we still have the 'local band' stigma—that idea that local bands are not good enough. Who knows. When we play, we always try to impress. And not to impress you just for the sake of impressing you… I mean, we play hard for ourselves, but we make sure that act impresses you. That's what we're trying to show, every fucking show. We try to earn people.
I'd imagine some people have a preconception about Singapore, that it's this very clean and sterile city. Maybe those people are surprised to discover that a grindcore band could thrive in a place like Singapore.
Arif: No matter if Singapore is clean or really fucking dirty, if we want to play grindcore, we'll play grindcore. We don't care where we're from. But people are still shocked, because of stereotypes of Singapore—the rules and regulations are so uptight, blah blah—and people still doing this rebellious music. I tell them, 'To be honest, it's not that tough living here.' Other countries are worse than us. We are just fortunate enough to have a band. Some foreigners—to a certain extent they think Singapore is a robot island.
Rasyid: Wherever you are, you'll still have your own reasons to play, right? It might be Bosnia, and you play rebellious music because you want to avenge your debts. Or maybe Singapore, which is a very clean country, and you want to break from the norm. That kind of thing. Everyone has their own reasons. It doesn't matter where, and it doesn't just apply to grindcore.
Merch for this release:
Compact Disc (CD), Vinyl LP, T-Shirt/Apparel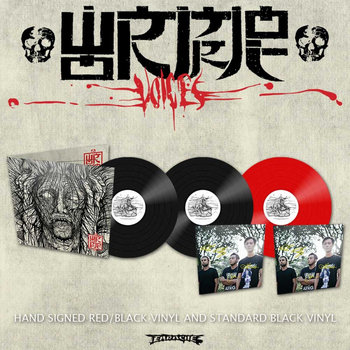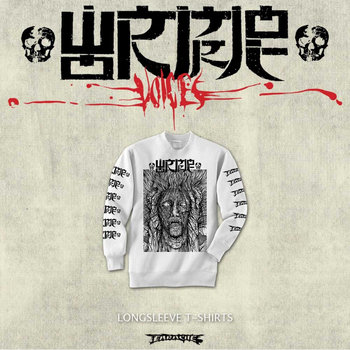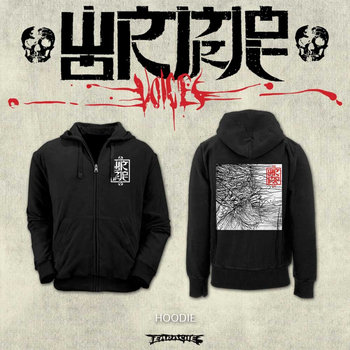 How do you feel you've progressed since the band started?
Rasyid: I'd say we're still learning. We still look up to many bands that maybe play differently than us. We don't see ourselves as top tier. I'm still playing the same chords over and over again, not progressing to a solo or whatever. I still can't play shit. I still can't play certain things other people can play. I still can't go faster. I'm still pushing myself.
Vijesh: Same here. For me, this coming April, it will be two years with Wormrot. I've a long way to go. But we're working hard to do what we can.
Arif: We don't feel like we're 'there.' We've never had that thought.
Rasyid: We still feel uncomfortable headlining a show! There are better opening bands than us sometimes.
Arif: Especially when we tour Europe, and we see other bands play and think, 'They should fucking switch our slots!' We always have that mentality that there's never an 'end'—we never reach 'The End.' We just keep pushing ourselves as far as we can. So we don't have the idea that you can see a wall. Just go, just go, just go.
Do you feel successful?
Rasyid: Successful? If you're talking about money and a future, no. But if you're talking music-wise, how much we've accomplished as a band, yes, Wormrot is a success. If you hear how terrible we sounded last time, and how good we sound now … that doesn't say 'successful,' maybe, but progress. I'm not sure about success. People still listen to us; more people listen to us now. I feel like I write better songs. I feel like Wormrot is more disciplined and we work better now. But if you're talking about money? No. Can we support our families? No.
Being in a serious band and financial stability don't always go together.
Arif: We cannot afford to be just for fun. We built a name, and that name is already bigger than all three of us. So if you're doing a tour just for fun, it's like holidaying. The mood and feel are not Wormrot: it's enjoying yourself—not musically—and basically about being a tourist. Now we are trying so hard to have the same amount of passion we had back then, despite financial and family problems. It's actually a tough time for us, for now. We are still standing strong. But for how long? Hopefully it gets better and easier for us in the future, but if it's the same, for ten years afterwards–we are going to kill ourselves. Because it's so stressful. If there's no progress, it consumes you.
—Karen Gwee