FEATURES
Wooden Wand's James Jackson Toth on Songwriting and Side Hustling
By JR Moores · April 28, 2017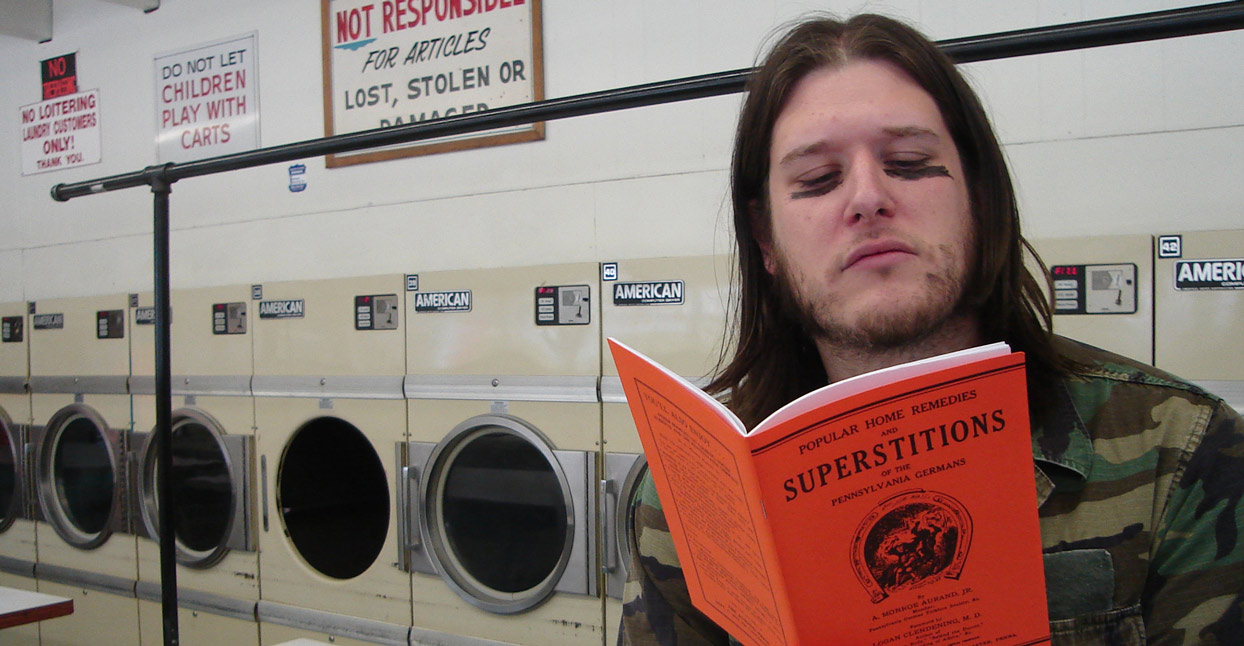 James Jackson Toth's career has been one of constant restlessness. At age 18, he began making Jandek-influenced psych-folk tunes and eerie noise recordings under the name Golden Calves. Then came his Wooden Wand moniker, and collaborative work with The Vanishing Voice, a staple of the "New Weird America" scene along with Joanna Newsom, Devendra Banhart, and Akron/Family.
Frustrated by the constraints of that freak-folk style, Wooden Wand's subsequent recordings took a more traditional alt-country approach, albeit one that has continuously evolved using subtle experimentation. Myriad collaborators and backing bands have helped Wooden Wand vary his sound from badass outlaw country music, to softly haunting folk ballads, to semi-improvised Crazy Horse jams.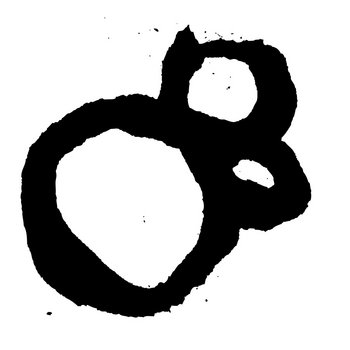 .
00:10 / 00:58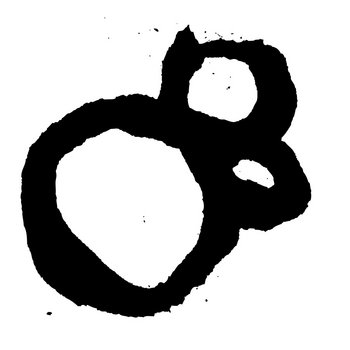 While this restlessness has long fed Toth's extraordinary prolificacy, Clipper Ship arrives after the longest break ever between Wooden Wand studio albums: exactly three years to the day since 2014's Farmer's Corner. "It feels increasingly senseless to continue to release albums in the traditional way, given both technological and cultural changes as well as the general mood of the country," says Toth. "I began feeling guilty about adding to the glut, especially at a time when most people are rightfully far more concerned about losing their health care than they are about hearing a new batch of Wooden Wand tunes. Promoting such a thing seemed very suddenly vain, oblivious, disrespectful, and unnecessary. That said, I am an artist—that's my function in the world—so I reasoned that as long as my contributions remained positive, they might continue to serve as some kind of balm or respite from the madness."
Influenced by the instrumental music he enjoys listening to at home, for Clipper Ship Toth decided to shake things up again by composing the album's music first and its lyrics second. This challenge was a reversal of his usual method; one which has earned him critical acclaim and a reputation as one of America's most gifted—and criminally underappreciated—lyricists. "I'd been playing more guitar and have, over the past ten years or so, been drawn further and further from the sort of songwriting that originally inspired me," he explains. "I wanted to try to make a record that would stand on its own if you removed the vocals. I think I mostly succeeded. But that success has a great deal to do with the Clipper Ship personnel: a bona fide murderers' row, don't you think?"
The guest musicians on this record include Zak Riles of Grails fame, Wilco's Glenn Kotche, Jim Elkington, Nathan Salsburg, and several others, and the result is a delicate collection of quietly unorthodox psych-country pieces. The songs evoke older traditions like John Fahey's American Primitive movement, as well as the so-called "cosmic Americana" music practiced by younger artists like Steve Gunn and William Tyler (both of whom, one would bet, have been influenced by Wooden Wand).

.
00:10 / 00:58
Despite the fact that his lyrics took a back seat to the the music, Toth never considered Clipper Ship as a purely instrumental record. "Over the years I've come to terms with my strengths and weaknesses and have begun to view my role, for better or worse, as a writer and a vocalist. Just watching the brilliant Jim Elkington or Nathan Salsburg at work in the studio is enough to remind me that the world doesn't need another guitar solo guy, especially if that guitar solo guy can't be at least half as good as those guys. What was it David Briggs said? 'Be great or be gone.' I'm good at writing songs and feel I have gotten good at singing them. I'm typically the lousiest guitar player in the room."
And it has to be said, there is still much joy and intrigue to be found in Clipper Ship's richly-delivered lyrics. "Sacrificial," for example, is inspired by one of Trinie Dalton's short stories in which the writer describes being guided up a Guatemalan volcano by a barefooted sherpa whose feet become cut and bloodied by the mountain's rocky surface. Taking that as his starting point, Toth works this anecdote into larger themes of sacrifice and accountability.
Toth's favorite song on the record is "Mallow T'ward the River." Toth wrote it in his head when on tour in Ireland, wandering around Cork trying to find the train station. "I spent the long walk just humming it to myself and trying to invent the story, which took the form of a sort of magical realist folk tale. By the time I arrived at the station, the song was finished. I feel proud to have contributed to this great tradition: the rare murder ballad in which no innocent women are killed. Instead, it's a cruel, arrogant, deserving old fucker who gets his comeuppance. Maybe it'll inspire some people."
Another highlight is "Mexican Coke" which explores the notion of the "side hustle." Toth says the side hustle has "unfortunately become increasingly necessary for people who desire to live a life outside of mainstream or corporate culture. Almost everyone I know—and I know a lot of authors, college professors, composers, musicians, film directors, playwrights, and artists—has something they do on the side to supplement their income because these people are rarely paid what they are worth. For my part, I've always been something of a horse trader, as they say, and have managed to eke out a living between tours by doing odd jobs, selling stuff on eBay, freelancing, and stuff like that."
Regarding the debate over which Coke tastes superior, Toth is in no position to judge. What he does know is that Mexican Coke certainly "sings better" than regular Coca-Cola. "Mexican Coke, unlike regular Coke, is supposedly made with cane sugar and not corn syrup. Some people swear they can tell the difference. Not being a soft drink person myself, I wouldn't really know. I just enjoy the quaint idea of betting someone a Coke, and I updated it to make it more specific to the demographic I imagine might buy a Wooden Wand album."
His hypothetically Mexican Coke-sipping demographic may have to soak up and savor the taste of Clipper Ship now that the Wooden Wand release schedule has been intentionally decelerated. It's reassuring to know that privately, however, Toth remains as prolific as he's ever been. He creates almost daily, filling up whole hard drives with music, but is reluctant to contribute to what he sees as an already oversaturated marketplace. "For now, I'll spare you the still-unreleased Wooden Wand vaporwave album," he says, "even though, with all due humility, it is pretty damn good."
-JR Moores