FEATURES
The Story of Trailblazing Indigenous Folk Singer Willie Dunn
By Max Mertens · March 25, 2021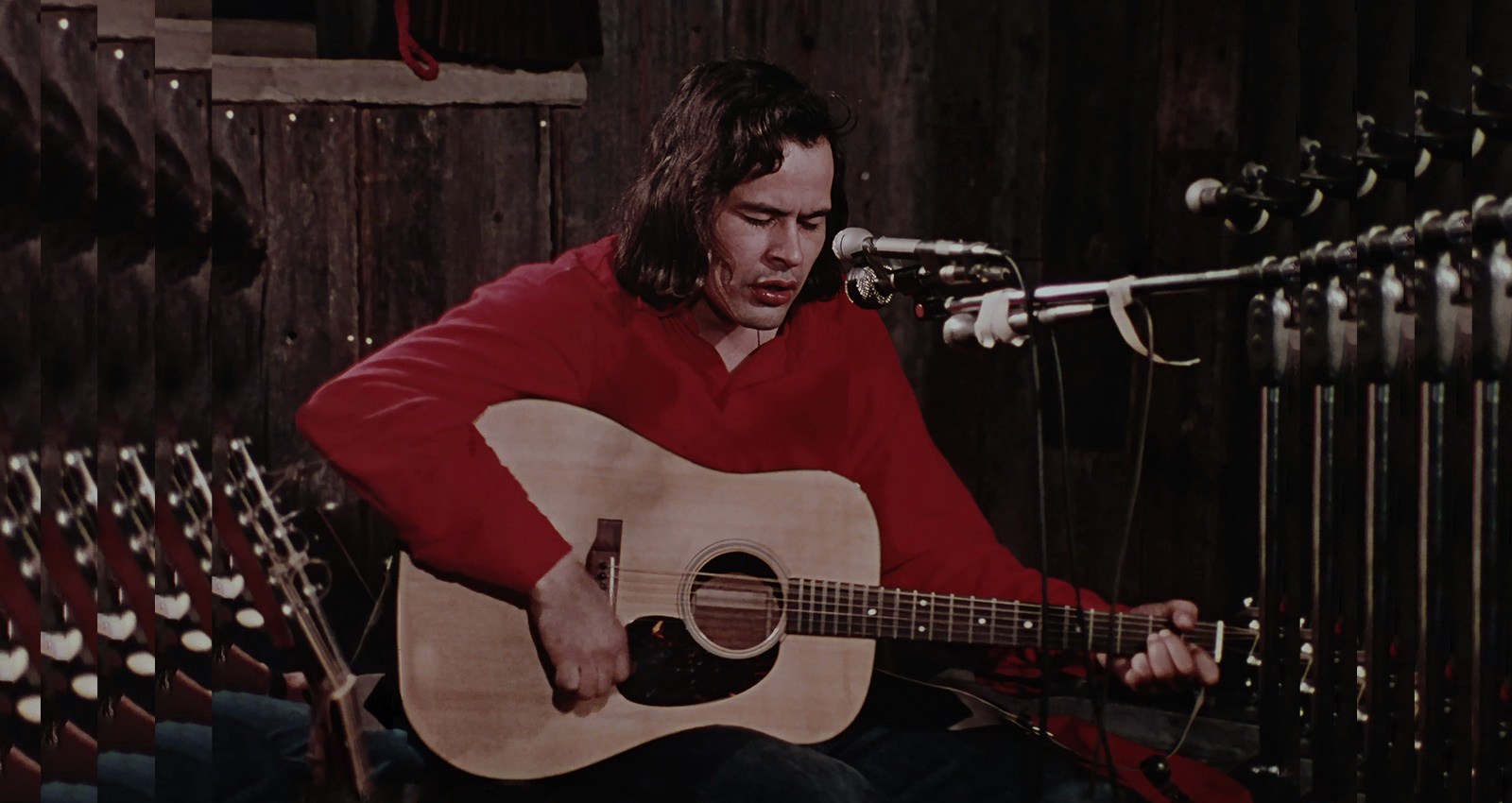 In 1968, Mi'gmaq folk singer, poet, and director Willie Dunn released The Ballad of Crowfoot, a short film looking at colonialism from the perspective of Indigenous peoples in North America. Set to his ballad of the same name about the influential 19th century Blackfoot chief, it juxtaposed archival images and newspaper headlines detailing the many injustices they faced, including stolen land, the killing of buffalo, disease, religious conversion, and more. Considered by many to be the first Canadian music video, the film employed techniques used decades later by documentarians like Ken Burns, establishing Dunn as one of the most vital voices of his generation.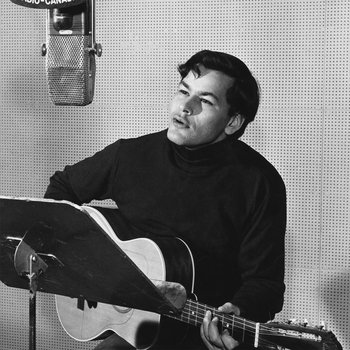 .
00:10 / 00:58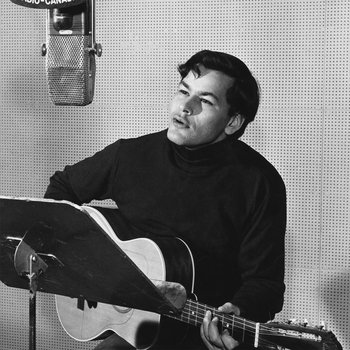 Kevin Howes remembers being introduced to The Ballad of Crowfoot as an Ontario high school student in the '90s when an English teacher showed it in class. "It was very affecting to watch, but to be honest, I think its depth went over my head at the time," he says. "Not only until years later when I started digging into music a lot deeper and came across Willie's second album, I was able to put the two together."
The Toronto-based music historian and DJ featured several tracks by the Montrèal-born artist and activist on the Grammy-nominated Light in the Attic compilation Native North America (Vol. 1): Aboriginal Folk, Rock, and Country 1966-1985, including the scathing "I Pity the Country," which gave Howes the opportunity to meet Dunn and learn more about his career. The singer passed away in 2013, but their conversations would be the impetus for curating Creation Never Sleeps, Creation Never Dies: The Willie Dunn Anthology, a 22-song collection spanning his entire career. Like fellow Canadians Joni Mitchell, Gordon Lightfoot, and Buffy Sainte-Marie, Dunn got his start playing coffeehouses in the '60s, before getting involved with the National Film Board of Canada, directing films including 1969's These Are My People… and 1972's The Other Side of the Ledger: An Indian View of the Hudson's Bay Company, and tirelessly advocating for Indigenous and environmental issues (even running for political office in 1993).
"To honor someone like Willie Dunn, you have to put in a lot of work, this isn't a simple playlist and a couple quick interviews," says Howes. "Something that was very important for me as a producer of the project was to engage Willie's family, peers, and people who were influenced by him as much as possible."
One of those people was Willie's son, Lawrence Dunn, who not only served as the anthology's associate producer, but also shared firsthand experiences of growing up with his father and seeing him performing festivals and powwows in the '70s, '80s, and '90s. "He used to tell me stories at night, and he wouldn't have a book. Sometimes he would bring a book, and I'd go 'Oh why are you bringing that?,'" recalls Dunn. "The stories that came out of his head were always the best ones."
Besides "The Ballad of Crowfoot" and "I Pity the Country," Creation Never Sleeps, Creation Never Dies also includes "Charlie," a highlight from Willie's 1972 self-titled album. The song tells the tragic tale of Chanie Wenjack, a 12-year-old boy who froze to death after running away from a residential school in 1966. Created by the Canadian government's Department of Indian Affairs and ran by Christian churches, these schools separated an estimated 150,000 Indigenous children from their families, forcing them to abandon their native languages, and exposing them to frequent physical and sexual abuse at the hands of their teachers. Inspired to make music after hearing Hank Williams, other songs see him proudly celebrating his mixed background (his father was English/Cornish; his mother was Mi'gmaq), drawing equally from European poetry and Indigenous folklore and real-life heroes.
.
00:10 / 00:58
Despite Willie having a worldwide following and mentoring several generations of artists (some of whom contributed to the anthology's extensive liner notes), mainstream success largely eluded him throughout his career. "He was always grinding the axe and trying to push his music out to a wider audience, but he ended up hitting a lot of walls," says Dunn. "I think part of that has to do with the content of the kind of music he was singing and the message he was putting out." Still, many of the topics Willie sang and spoke about are all-too-relevant today, including environmental destruction. Dunn notes the parallel between the singer's involvement in the 1977 James Bay Festival—a nine-day Montréal event in support of the James Bay Cree who were fighting a hydroelectric dam being built on their territory—and the Wet'suwet'en people fighting the same against a federal pipeline in recent years.
Similar to the Native North America gatherings that took place across Turtle Island around the compilation's release, Howes hopes to organize live events celebrating Dunn's music and films when the pandemic is over, and views Creation Never Sleeps, Creation Never Dies as a "beginning of something that could unfold for others down the road." "Willie has more than enough incredible music, I could see other anthologies following this in the future," he says. "There's more to be heard."