FEATURES
Funk Group Will Sessions Channel the Sound of 1970s Detroit Jazz
By Layne Weiss · November 28, 2017
"It's a combination of shows that we've always wanted to release," Will Sessions bass player Tim Shellabarger says of Kindred Live, the group's newest project. "It's kinda just been on the hard drive for years now."
The band's latest album dates back to the jam sessions they'd throw as undergrad students at Wayne State University in Detroit. A mix of deep funk and fusion, Kindred Live is equally ambitious and nostalgic, bringing the sound of Miles Davis, Herbie Hancock and Weather Report to the fore.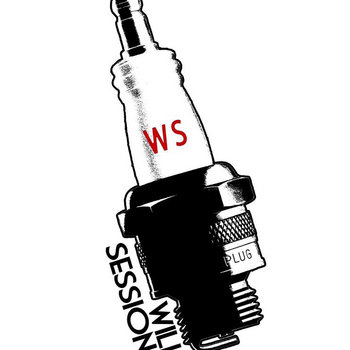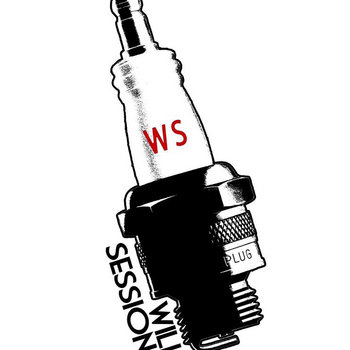 Will Sessions was formed by Beaubien, Shellabarger, and their friend, drummer Bryan Arnold. In the early days, the trio played in different bands and jam sessions on campus, which subsequently led to other players joining the collective. "We had a couple different jam sessions and we were regular players in some of those; we kinda met each other through school and playing in those circuits," Shellabarger recollects. "Will Sessions came from some of those jam sessions."
The group would eventually expand to include guitar player Ryan Gimpert, another Wayne State student. The group now includes Eric Kacir (percussion), Jimmy Smith (trumpet), Justin Jozwiak (saxophone), and Matt Martinez (trombone).
"When we came together, we appreciated all the styles and it started blending," Beaubien says. "And it felt like everyone's different [musical interests] were really brought it to the table. But the common thread was always fusion and then funk. But I feel like musically, the style that I play and the style that Tim plays, I'm more simplistic and he fills in a lot of that space."
Beaubien, Shellabarger, and Arnold studied music from an illustrious list of teachers including David Van De Pitte, the orchestrator and arranger for Marvin Gaye's What's Going On?, and Dan Pliskow, a session musician for a lot of Detroit jazz records in the 1970s. "Our influence was that we learned from the people who helped define the sound of Detroit," Beaubien says.
But it wasn't just their teachers who influenced and inspired the three artists, it was the city of Detroit itself. "Just growing up, you can't really avoid the sound of Detroit. Either hearing Motown music everywhere you go or hearing Electrifying Mojo back in the day. You're just around it all the time," Beaubien says. 
"Being in Detroit, you're in it,"Shellabarger adds. "You're not looking for it or trying to capture it or chase it. So sometimes you don't realize that. But like Sam said, you can't not be influenced by Detroit music growing up here. Everything from Motown. Funk. And jazz. It's just everywhere. You can't not be saturated in it."
Kindred Live was recorded at Cliff Bell's, a jazz club in downtown Detroit. "It's really intimate and I think it affected how we played that music because the crowd actually felt like a part of the music," Beaubien muses. "There were people standing behind us and it was really cool," Shellabarger reminisces. "They were right in there with us."
The album also marks the group's first collaboration with Detroit legend Amp Fiddler. "He's one of the nicest guys you'll ever meet. He's always really in the moment," Beaubien says of Fiddler. "I play trumpet and keys in the band and because it's a fusion album, we really wanted to do these Miles [Davis] tunes. I really wanted to focus on the trumpet and we really needed someone who could dig into the jazz fusion keyboard parts, and Amp's that guy."
Beaubien got in touch with Fiddler through John Arnold, a local producer and guitar player who has worked with Fiddler previously. "He said, 'You should hit up Amp. I bet you he would do it," Beaubien recalls. "So I called and Amp was down right away. He showed up [and] played everything great."
Kindred Live features a remix of the 1971 Miles Davis's song "Sivad," which Davis recorded when he was hanging out with Jimi Hendrix. At the time, Davis was married to singer Betty Davis who Hendrix would eventually steal from him. Davis was heavily influenced by Hendrix, who actually taught Davis how to use the wah-wah pedal during the two-month recording process. "So he was really trying to sound like Jimi," Beaubien explains. "Something about the groove that they're going for is complex but it's also not as complex as regular jazz. They're still playing a backbeat; there's still a groove to it." 
"It's not quite funk, not quite rock, not quite jazz but all three at the same time," Shellabarger says of "Sivad." "It's Sam trying to sound like Miles Davis who's trying to sound like Jimi Hendrix."
"We would study jazz in school but then we connected on this other music," Beaubien says of his kinship to Shellabarger. "That was our thread as friends. So we would nerd out at school to jazz, but then we'd get out of school and nerd out to Miles fusion. When we first became friends, like my first time hanging out with Tim, we pulled out a Miles Davis record and were talking about it."
"Those series of Miles electric albums were kinda what was the basis of us hanging out initially so recreating them was a blast. Or trying to recreate them at least. You never really recreate them," Beaubien notes. "They're untouchable, actually. But playing them and kind of stoking the same energy that they were going for is a lot of fun. And then you end up in different places that didn't expect to go through that avenue."
Will Sessions' next release after Kindred Live is a full-length original album with Amp Fiddler called The One. The project will feature Dames Brown, an all-women vocalist group. "It's basically in the vein of '70s funk," Shellabarger explains. "Something way more progressive than we've ever tried to tackle as far as production and sound wise. And it basically kinda covers the golden era of funk for us."
"It kinda goes through our whole seven years of relationship with Amp," Beaubien adds. "And something about this album, you really feel like this album, The One, is gonna be the most accessible to people if you think of Deluxe or our funk night type stuff. Like early '70s James Brown type feel."
"Real garage like dirty B-side funk which we love, but this is way more polished," Shellabarger says.
Beaubien describes the project as being evocative of late '70s projects including Michael Jackson's Off The Wall and Marvin Gaye's Here My Dear. "To me, it's like the height of funk and soul music to where the production level was at the peak and the music business was at the peak and the artists were at their peak and they were able to do everything they wanted with all this gear that they had access to that sounded great," Beaubien says.
"Yeah, the artists who were developing stuff through the early '70s as producers and artists," Shellabrger adds, "really started to crystalize what they were doing. So that's what we've tried to do with this album."
-Layne Weiss