FEATURES
Wild Hunt Return With a Powerful Record Informed By Loss and Grief
By Joseph Schafer · April 19, 2018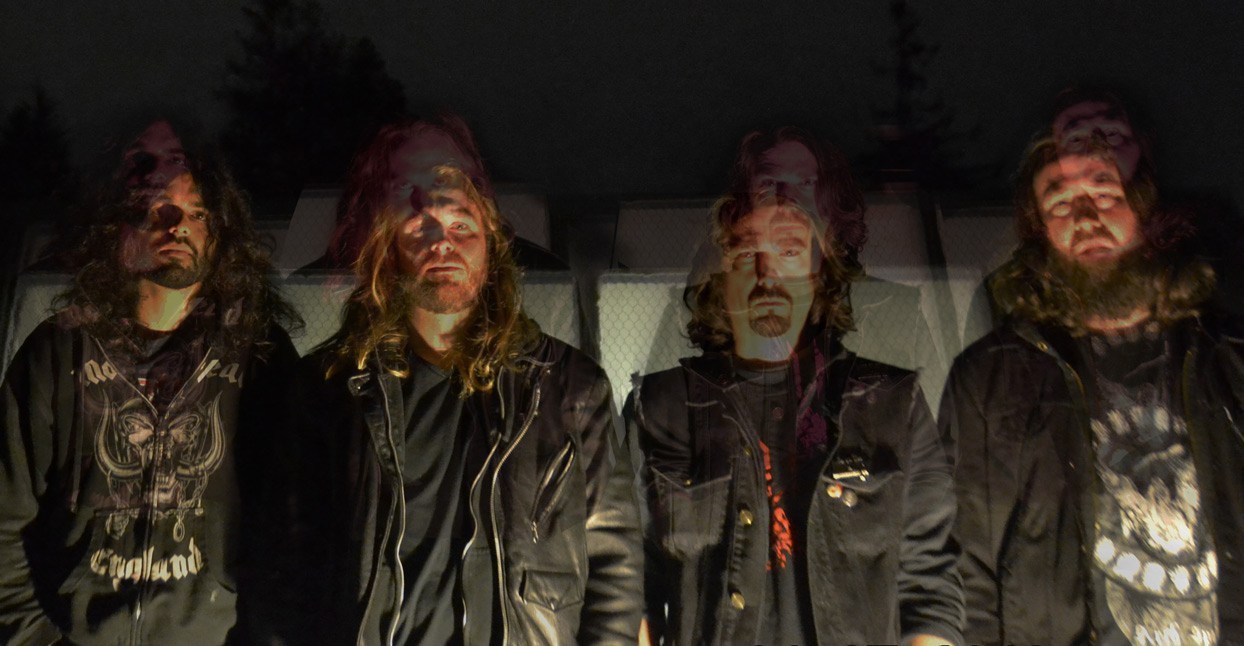 In 2012, Harland Burkhart's world was different. The Oakland-based drummer and vocalist's longtime passion project, Wild Hunt, had just released their debut album and Drew Cook, the band's guitarist, and Burkhart's close friend, was still alive. Bands, like families, are irrevocably changed by tragedy. For three years after Cook's passing, Burkhart kept Wild Hunt silent. To the outside observer, Wild Hunt's story seemed to be over.
This year, though, Burkhart and Wild Hunt are back with a new lineup and a new record. The group's core musical DNA hasn't changed: Wild Hunt still play an almost unclassifiable, vitally forward-thinking brand of heavy guitar music, informed by Burkhart's inexhaustible appetite for new music. But now, their music is tempered by the grief and personal loss he has experienced. Those three hard years have only made Wild Hunt stronger.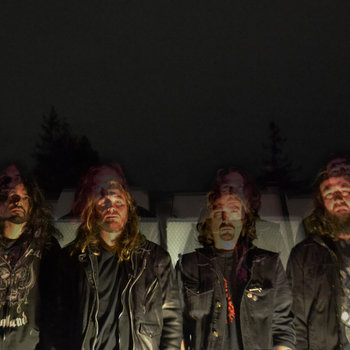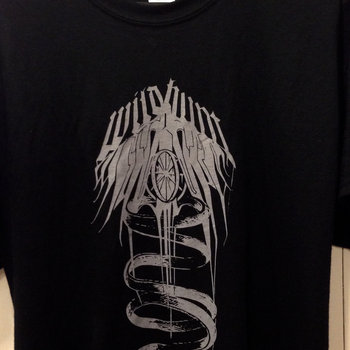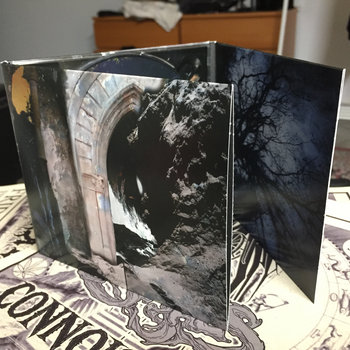 .
00:10 / 00:58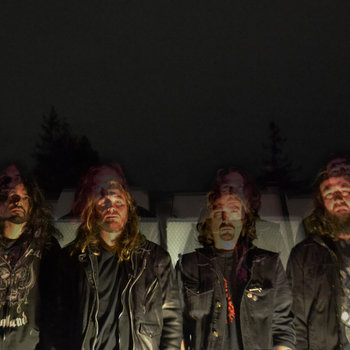 Merch for this release:
T-Shirt/Apparel, Cassette, Compact Disc (CD), 2 x Vinyl LP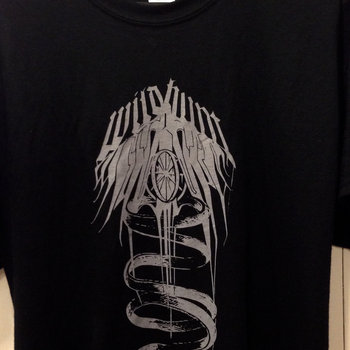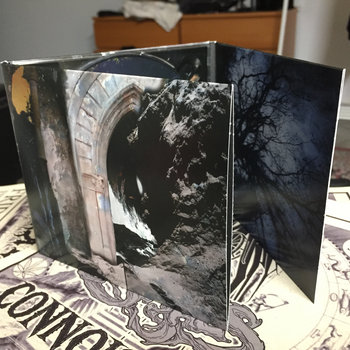 Burkhart formed Wild Hunt in Oakland, CA in 2004, with the sole intention of making good metal music—a goal which proved more elusive than he anticipated. On their recorded output, Wild Hunt is a nuanced blend of black metal and other elements, one that shifts tempos, rhythms, and guitar tones more frequently than your typical blast-beat-and-tremolo-picking Mayhem clone. At first, Burkhart had trouble finding a guitarist who wanted to play anything heavier than Dream Theater and the band cycled through members rapidly.
Not wanting to abandon his personal project, but also wanting to be in more serious about the music he was making, Burkhart joined another Bay Area group—one that was musically complex to the point of inscrutability. That band was Dimesland, who played a knotty, progressive mix of punk and metal, and were led by the sibling guitar duo of Nolan and Drew Cook (Burkhart describes them as "the two best guitar players I have ever been around").
"In the end, it wound up that I was in two bands," Burkhart says. "At that time, Wild Hunt was not that crazy. Dimesland introduced me to really proggy playing, and taught me that I could do stuff like that." Burkhart asked Drew Cook to join Wild Hunt. He agreed, and brought some of Dimesland's progressive tendencies with him. The two bands became conjoined twins, sharing three members: Cook, Burkhart, and bassist Greg Brace.
That trio would collaborate on one album and EP, one of which was Wild Hunt's ambitious and dense 2012 debut, Before the Plane of Angles. It's an album that could only have come from the progressive metal boom in the Bay Area at the time, but it still manages to stretch into atmospherics and nonlinear songwriting more than its contemporaries. Those would be the only fruits of their collaboration. Cook passed away while on tour with Wild Hunt in 2015.
Burkhart recalls Cook's passing with the detached, detail-oriented shock familiar to anyone who has lost someone close to them. "I personally have not been in close proximity to a lot of death, so when it happened, it was the first time someone really close to me had died," he says. "It was a still afternoon. It was weird—there was no wind, and the color that I was seeing seemed like a sepia, cold blue. I felt numb. It was a profound feeling, not dead or alive. I felt sad, but I also felt strange."
Burkhart began composing Wild Hunt's second record, The Afterdream of the Reveller, in 2016, while still processing Cook's passing. While the album isn't entirely about his former bandmate's death—some of its compositions were a part of the band's live set while Cook was still alive, albeit with different lyrics—but Burkhart says that much of the album is colored by that grief.
"Strange gifts come from it," he says of the grieving process. "With Drew's passing, all these things came into my head—new texture, new reality. It got me to think of all these new things. Death is closely associated with birth. It can wake you up from your sleepwalking, day-to-day life."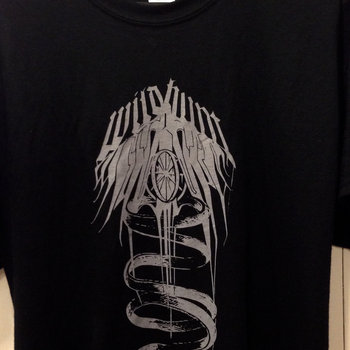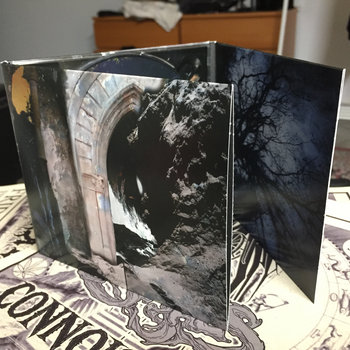 .
00:10 / 00:58
Merch for this release:
T-Shirt/Apparel, Cassette, Compact Disc (CD), 2 x Vinyl LP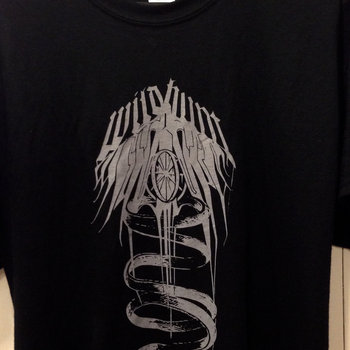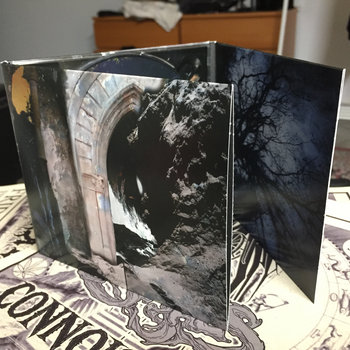 While he was writing the album, Burkhart also began reading the Tibetan Book of the Dead, which influenced his lyrics. Indeed, much of the record deals with death. The title track references the poem "On Suicide" by Antonin Artaud. In "Desiderium," Burkhart imitated Gregorian chanting to narrate the experience of a dying person grieving for themself. Other songs carry oblique references to Cook. Lyrics in "Nest of Flames" reference "Dying Foretold," the last song Cook wrote for Dimesland. The first and last riffs of "Odious Gamble" were written by Cook himself.
At the same time, Afterdream of the Reveller continues the ambitious songwriting and production style that made its predecessor so unique. "Each song has a different mix and texture, which is a mastering nightmare," Burkhart says. "If I kept going until I felt truly happy with it, it would have taken 10 years."
Electronic music also informed Burkhart's approach to atmosphere and mixing. "I used to listen to a lot of IDM. All that stuff has a lot of depth to it, a lot of flavors," he says. "One of the biggest influences on me is The Future Sound of London. They have these sprawling albums with one continuous mix." Burkhart's affinity for electronic music is unusual in metal. "When we did the first album, our publicist asked for my influences," he says. "I said Morbid Angel, Cocteau Twins, and The Future Sounds of London. He said, 'OK, but do you really want me to list The Future Sound of London?'"
Listening to Afterdream of the Reveller is similar to watching Richard Linklater's Waking Life, where the narrator continues to awaken from one dream into another, each one featuring a different visual aesthetic and philosophical theme. Every Wild Hunt song has its own unique sonic fingerprint, and its own ideas on death, birth, and the process of awakening to new ways of perceiving reality. For all the bleakness throughout, the album ends on a positive note with "Palingenesia," a song focused on reincarnation. "The last line of that song is 'This body shall not be an anchor, but a mast,' which is about moving on," Burkhart says.
In a way, Burkhart himself is also moving in. Wild Hunt is back up to four members, including Jamison Kester of Void Omnia and newcomer Avinash Mittur. The style of music he plays is now even more uniquely his own. Afterdream of the Reveller, a record made in remembrance of his departed friend is, in the end, one of grief's strange gifts.
-Joseph Schafer