FEATURES
WiFiGawd is a Rapper From the Future
By Pranav Trewn · March 16, 2022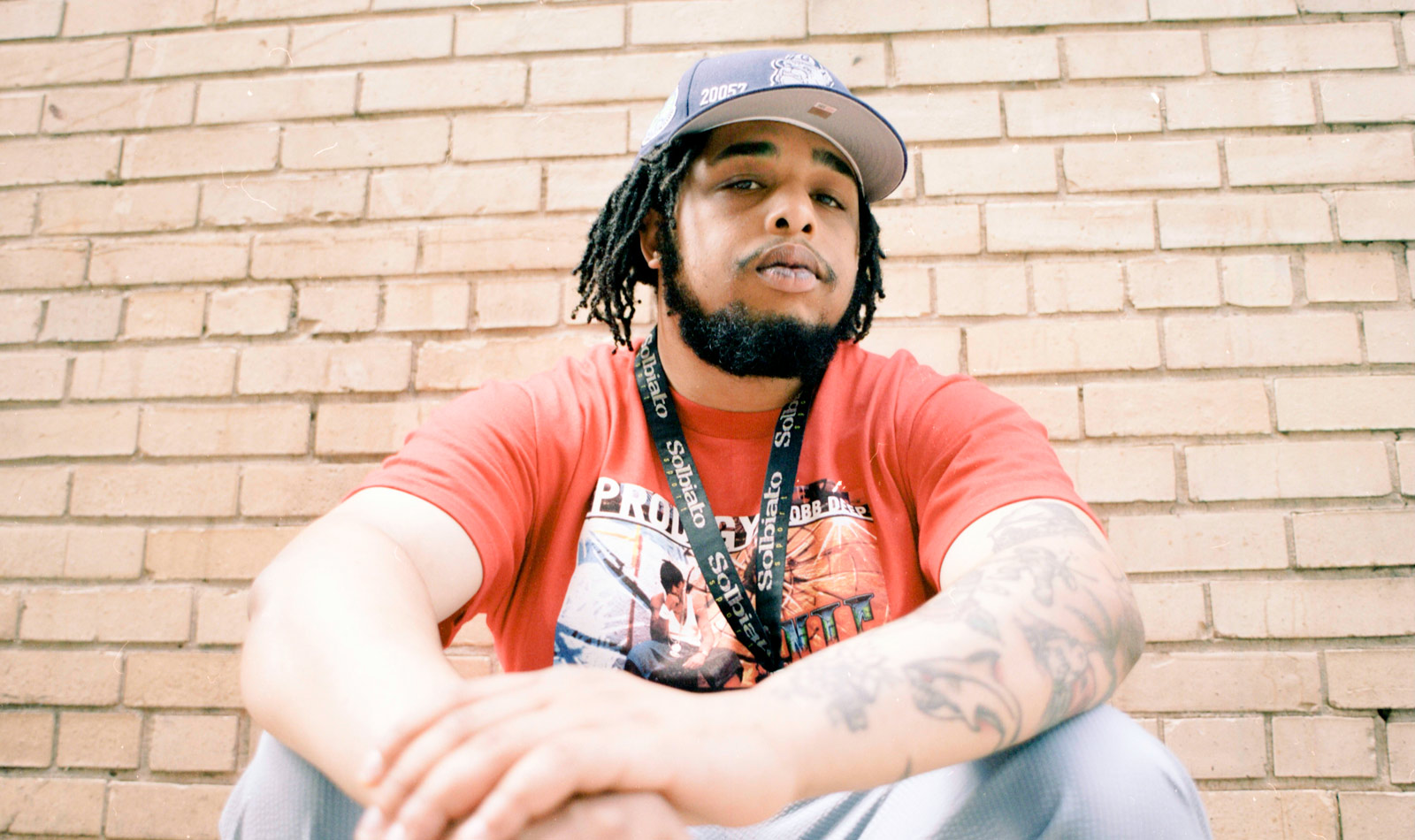 "I live in the future, for real," claims D.C. rapper WiFiGawd. It would be hard to argue with his track record. The prolific MC has always been ahead of the curve—so much so that he routinely abandons and revisits underground sounds multiple times before they've ever reached the mainstream. The blissfully hyperactive trap of Playboi Carti's Die Lit? WiFi did it better on 2016's frenetic WiFi Season. Wish there was a full-length version of Earl Sweatshirt's scene-stealing interlude on Vince Staples' 2018 album FM!? WiFi delivered 13 of them the previous year on Trenches to Riches.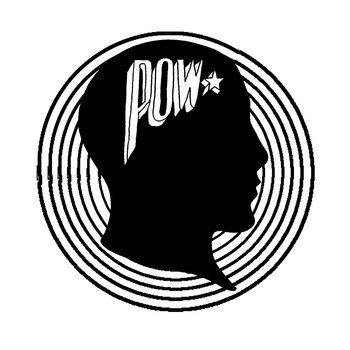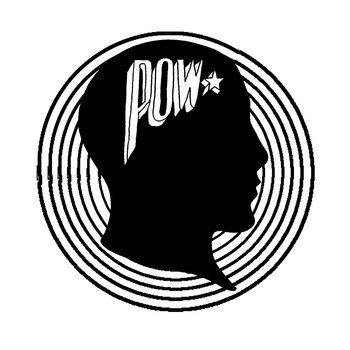 Merch for this release:
Vinyl LP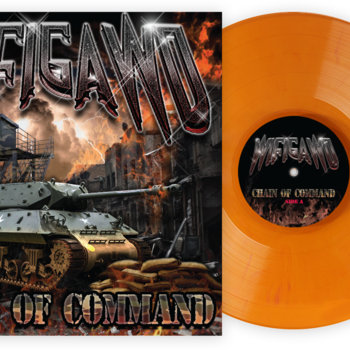 Earl himself told WiFi he listens to that album everyday, and recently celebrated the rapper by bringing him out in front of his hometown to perform "God of War," the lead single from his latest and perhaps greatest album Chain of Command. The experience was surreal for WiFi; it was both "the biggest crowd I ever did in my life," and the rare moment of acknowledgment from a comparably mainstream peer. Up to this point, WiFi's post-regional lifestyle anthems have existed largely outside of the contemporary rap ecosystem, which has limited the recognition he's received for his restless innovations.
But WiFi isn't pressed about receiving his flowers. "The guy who starts the shit never gets credit for it," he reasons. "If y'all just now catching up to it? Bless. That's a shout-out. That's an homage to me." If anything, it's when people reach WiFi's wavelength that he gets most uncomfortable. "I'm trying to make it to where I'm the only person who can make songs like this," he boasts. "It's like, 'Oh, so you motherfuckers think you know now?' I'm gonna go do some other shit then. I just want to keep shit fresh."
That inclination to upend expectations is a byproduct of his D.C. upbringing. "That's always been a thing in our city, we don't want to be like anyone else," WiFi says. "Don't nobody sound the same, we just want to have our own flavor." Although he's forging his own path through rap, WiFi is still a student of the classics. "I'm in the future, but I'm inspired by the past," he explains. "The past is the future. History repeats itself, but we gon' repeat their shit in a different way." Perennial influences include the stars of New York legacy labels Bad Boy, Ruff Ryders, and Roc-A-Fella, and WiFi's aim is to merge the music he grew up on with his vision for where hip-hop's going next. You can hear it in Chain of Command highlights "365" and "4 My Skaters," upbeat bass-busters that feature WiFi's spotless rhythmic precision, finding a happy medium between the "golden age" and Rolling Loud generations. "I look up to y'all," WiFi says. "So if I see Jay-Z, Styles P, Beanie Sigel, or any of those motherfuckers, I want y'all to understand this shit too."
Merch for this release:
Vinyl LP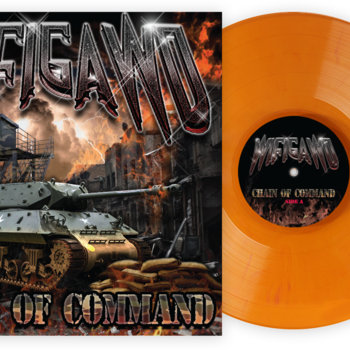 Besides merging the genre's past with its present, Chain of Command is a synthesis of WiFi's many accumulated signatures since his breakthrough tape Fubu 05, from loop-locked boom-bap ("Fuck What Ya Heard") to hypnotic pluggnb ("At Da Spot"), to the melodic thrums of personal idol Kid Cudi ("Slide Thru"). As with all of WiFi's projects, the album is an achievement in beat sourcing, reflective of his "connoisseurial" approach to finding producers. "I probably listen to like 300 beats—300 beats!—trying to find just one," WiFi says. "But I can listen to 300 beats cause it only takes me like three seconds to know if I'm fucking with it or not. If somebody starts out their beat correctly, that means I probably fuck with their sound."
That instinctual approach has been instrumental in forming his most consistent and rewarding partnerships. A secret weapon for many of New York's current finest, Tony Seltzer has become something of the El-P to WiFi's Killer Mike, pairing the malted grain of the rapper's voice with soundscapes that move like water rising from hot concrete on their pair of Heat Check mixtapes, as well on Chain of Command's hallucinogenic "Flying Lotus." It's an artistic connection so seamless that WiFi has almost come to resent it. "I always tell Tony this shit, like, 'You know, you're making a beat so good that I hate everyone else's beats?'" WiFi laughs. "Producers make you so in your bag that it's hard to rap on anything else."
Merch for this release:
Vinyl LP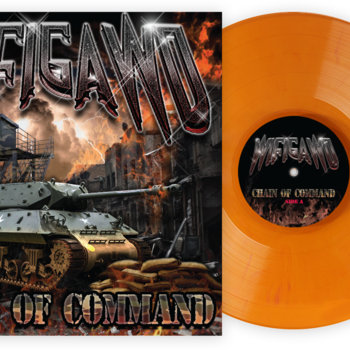 WiFi is no stranger behind the boards himself, and has become increasingly invested in fine-tuning his own vision. "It'd be those days that I listened to 300 beats and be like, 'What the fuck is wrong with y'all? I can do this shit,'" WiFi says. "I'm around some of the best producers ever. I definitely think I could be like my homies." The rapper co-produced Chain of Command's "Intro" alongside frequent collaborator AMAL, as well as handled the outro "Sankofa" himself. His work on the latter feels cut from the same caliber as the rest of the album, taking a mournful horn loop and pairing it with a gentle shimmer of percussion. The tight simplicity gives WiFi a steady canvas to wax nostalgic about how far he's come and how little he's changed in that distance: "I still bleed red, black, and green…trapped in my mind I remain."
For those following along since the beginning, Chain of Command will serve as a reminder of the singular stylist's certified longevity, another 11 tracks of unimpeachable swagger that will likely predate the next several years of commercial rap inventions to come. Yet at the pace he records, WiFi is already eager to get out the new tapes he has lined up, which include an upcoming release with Show Me The Body's Corpus community and another full-length collaboration with Tony. He delivers a pre-emptive warning for the rest of the year before signing off: "It's just gonna get more out of pocket, where motherfuckers—I don't care if you industry, underground, I don't give a fuck who you are—you're going to have to respect this shit and be like, 'Bruh, this man is crazy with rap.'"