FEATURES
Welcome to Bandcamp Daily
By Bandcamp Daily Staff · June 13, 2016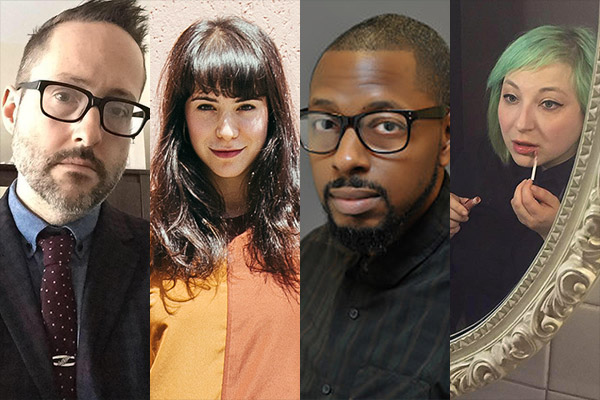 Your map to the world of Bandcamp.
Hello, and welcome to Day One of Bandcamp Daily, our new editorial section designed to highlight artists, labels, and fans who are doing great things on Bandcamp.
Bandcamp Daily is your map to the world of Bandcamp. It's the voice for all of the bands on this site who are unique creators, and our goal is to spotlight the best, most interesting, or strangest music—whether it's across the globe, or in your own backyard. Hundreds of thousands of artists have used Bandcamp to support successful music careers, and we are here to tell their stories. We will report on game-changers, no matter how big or small the game. We will cover local, national and international scenes, and the Bandcamp artists who are bringing them to life.
The pieces we'll be running are designed with our unique audience of fans and artists in mind. We'll publish profiles of artists we feel are making compelling, groundbreaking work. We'll report on music scenes all around the world—like the rock scene in Bangkok, Thailand. We'll be giving fans the opportunity to interview their favorite bands; we'll be asking Bandcamp artists to recommend other bands on the site that they love; we'll be taking artists to unusual locations for photo essays; and we'll be profiling labels with distinct aesthetics and points-of-view. We'll also publish one long piece a month about an artist, label or collective whose work we think is important—and we couldn't think of a better place to start than with the brilliant, genre-journeying producer Oddisee.
We'll also run pieces that are designed to help the artists who use Bandcamp navigate the music industry. We'll be talking with artists about the gear they use to get their sound, with pressing plants to learn the ins and outs of vinyl manufacturing, and with publicists and radio stations to help artists learn how to get their music heard by the widest possible audience. We'll also highlight artists who have great, unique merch, and who are taking advantage of all Bandcamp has to offer.
Covering a universe as expansive and wide-ranging as Bandcamp's is a daunting task, but we've got a great roster of writers and editors who are more than up to the challenge. Editorial Director J. Edward Keyes was the founder and editor in chief of the longform music journalism site Wondering Sound, and has contributed to Rolling Stone, SPIN and Pitchfork. Senior Editor Ally-Jane Grossan was the editor for the acclaimed 33⅓ book series. Senior Editor Marcus J. Moore has contributed to Pitchfork, Complex, MTV and BBC Music. And Managing Editor Jes Skolnik was the op-ed editor at Impose, and has contributed to Pitchfork, Paper and Flavorwire. We're here to help you discover great music and, hopefully, to help you learn a little more about the music you already love.