FEATURES
The Unbelievable Rise of Water From Your Eyes
By Sam Goldner · June 08, 2023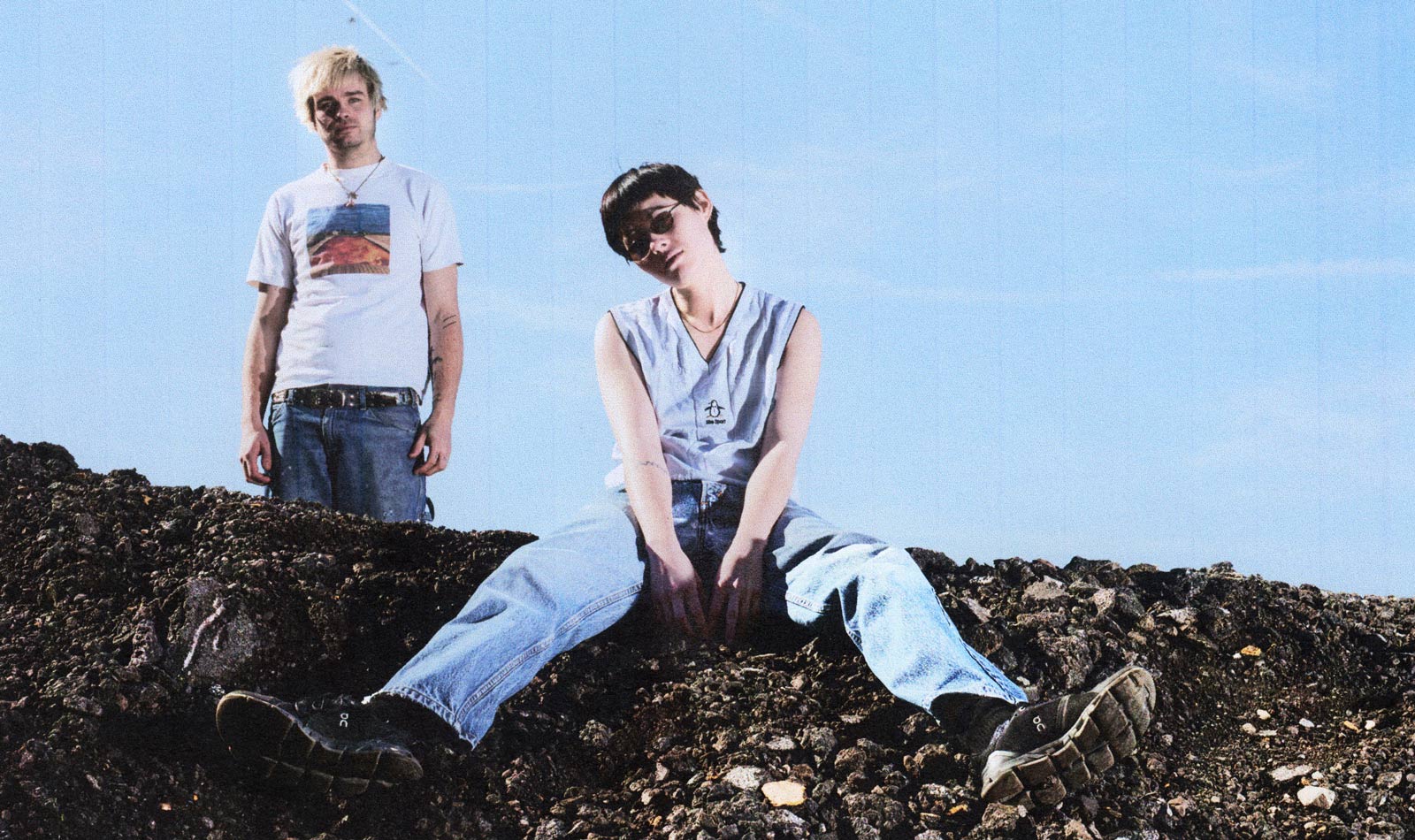 When it comes to DIY bands on the rise, the arc usually goes something like this: The group get out their most experimental and unhinged material on their earliest releases; when the big labels come in, they gradually streamline their sound, embracing more traditional pop songwriting in order to reach a wider audience.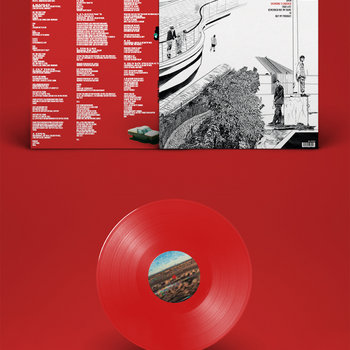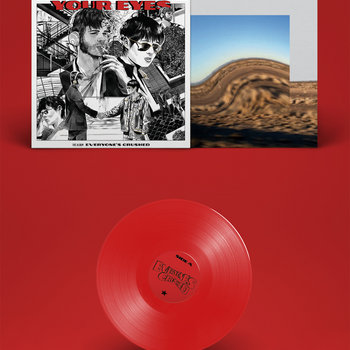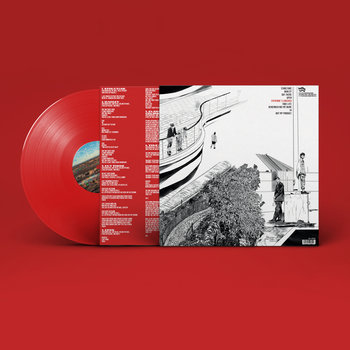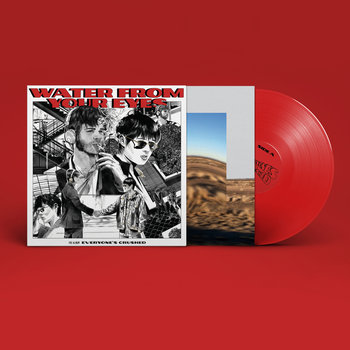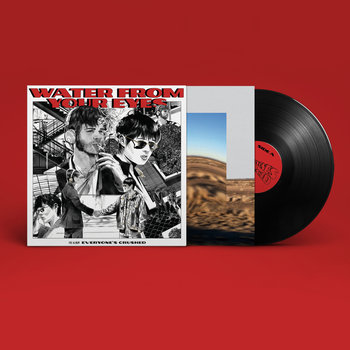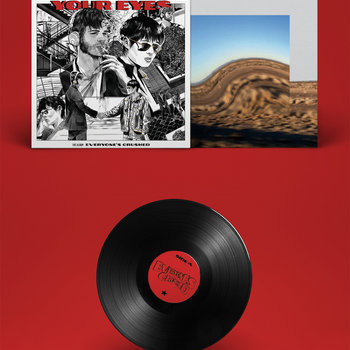 .
00:10 / 00:58
Merch for this release:
Vinyl LP, Compact Disc (CD), T-Shirt/Shirt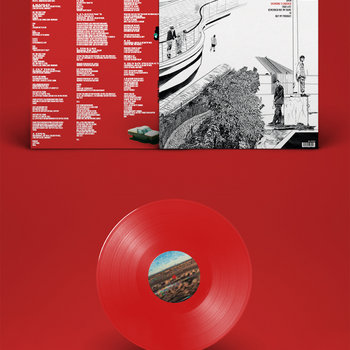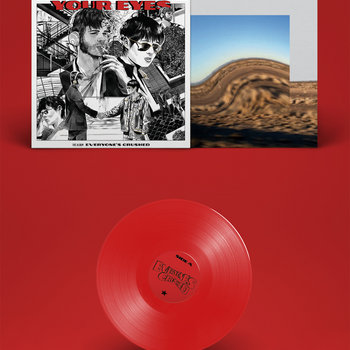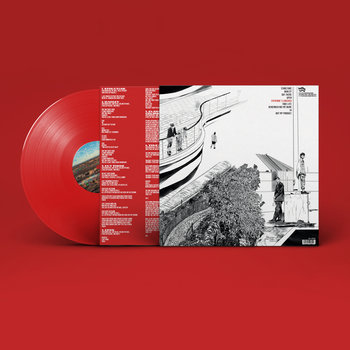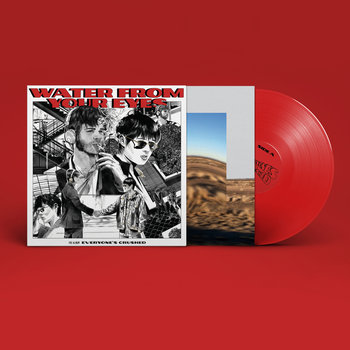 But in the case of Water From Your Eyes, that trajectory is all askew—the duo's music has only gotten more and more "out there" as their profile has risen. "This band is kind of a weird situation, because it started off as a side project that was intentionally poppy," says Nate Amos (the band's primary songwriter and sound sculptor). "Compositionally, I've always had more of a foot in the experimental side of things, so as it became a primary project, it naturally became more of a freak show."
Even describing Water From Your Eyes to people is an exercise in stretching comparisons: Imagine Deerhoof if they were a dance-punk band, or The Raincoats with a krautrock streak, or Stereolab rewired for the mosh pit. Hooks don't come so much in the form of melodies as they do through bizarre bleats of sound, with vocalist Rachel Brown providing a pillow-soft counterbalance to the pandemonium.
"I'm not a trained vocalist," Brown admits from their parent's home in Chicago, where they're resting in between tours. Brown's lowkey, talkative style floats over Amos's productions with a childlike lilt, delivered with an offhandedness that somehow suggests both innocence and total disaffection. "That's just how I talk. I haven't really considered whether or not it works," they laugh.
Though it might seem like Water From Your Eyes have fought to resist fitting too neatly into any boxes, the band insist that their guiding motto is to avoid overthinking anything. Having come up initially in Chicago's DIY scene before moving to Brooklyn (where they regularly played shows at the now-shuttered art space The Glove), the band have always believed in just being themselves. "We're accustomed to feeling pretty alien on whatever bill we're on," Amos says of their tours, which have included stints opening for Spoon and Interpol—slots that haven't always put them in front of the most receptive fans.
"I don't think we've ever had as much hate," Brown says of their Interpol shows with a chuckle, before Amos one-ups them by recounting their AudioTree session, which amassed a number of confused and angry YouTube comments.
"They just were like, 'This isn't music,'" Brown says laughingly.
Without missing a beat, Amos quickly follows up with a smile: "Damn right it isn't!"
Following their acclaimed 2021 LP Structure, whose slanted noise-pop bangers earned Water From Your Eyes a spot on Matador's roster, the duo have returned with Everyone's Crushed, an even more eccentric and uncategorizable collection of art-damaged grooves. Seeking to move away from the more industrial, '80s-inflected sounds of their last record, Everyone's Crushed follows a cartoonish logic: "Barley" cruises over a riff that sounds as if it's been built out of flecks of dial-tone feedback, while the dissonant guitars of "Out There" swirl around synthesizers that ping-pong about like steel drums. On the standout "True Life," the band builds to a cacophonous frenzy as a chaotic, rumbling bassline sputters out of control, and Amos's skronking guitar notes double over on themselves in hypnotizing fashion.
"There's a lot of serialism and microtonalism buried in this album," Amos says of the writing process, which was heavily influenced by 20th century composers like Ben Johnston, as well as paintings by Francis Bacon. "I kind of think of it as primarily visual music," he says. "Mixing-wise and production-wise, [it was] the layout of Bacon's later paintings particularly, where you have these awkwardly placed and exposed things, and swaths of very particular solid colors, that set the mood. It's always weird to see how that transmedia stuff actually translates, but that's definitely what I was thinking about."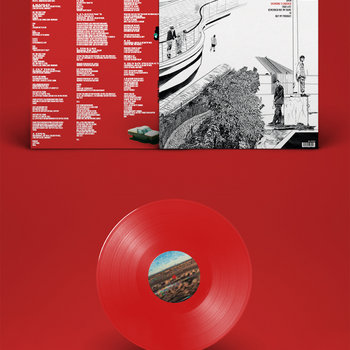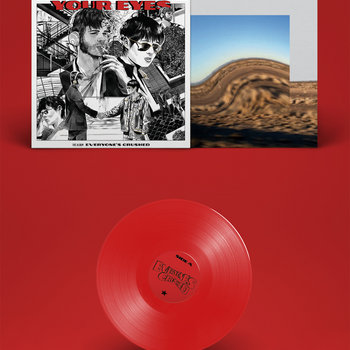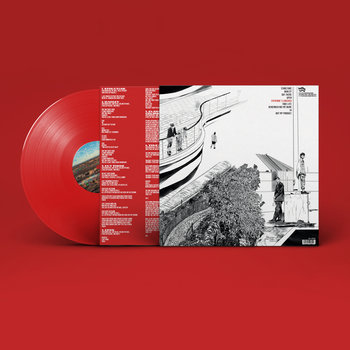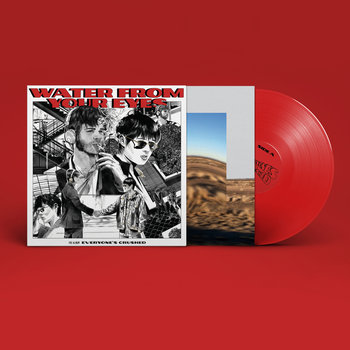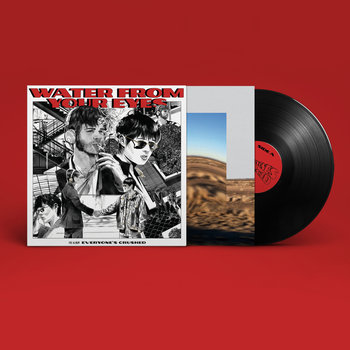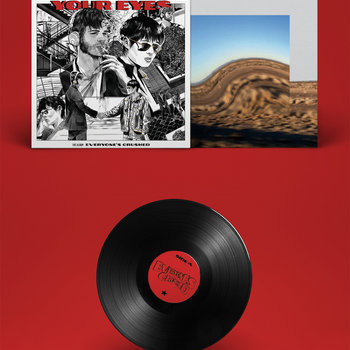 .
00:10 / 00:58
Merch for this release:
Vinyl LP, Compact Disc (CD), T-Shirt/Shirt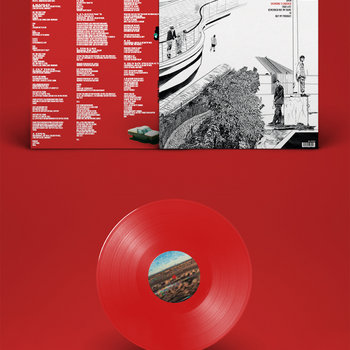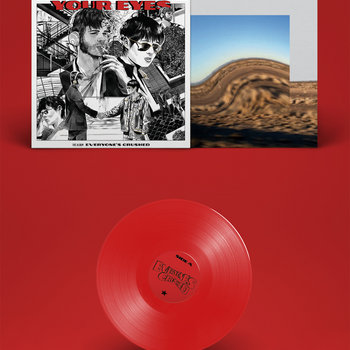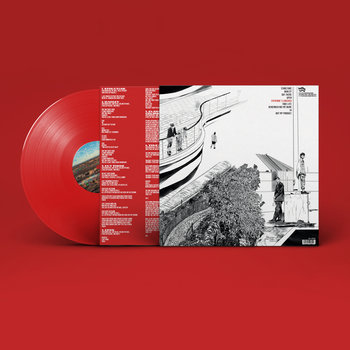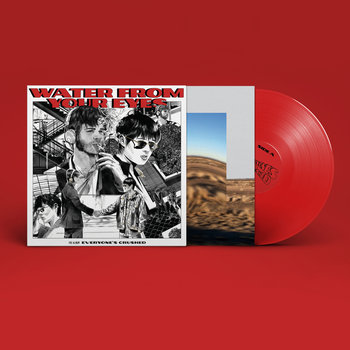 Between all the oddball detours and funhouse mirror jams however, Everyone's Crushed hides some of Water From Your Eyes's most quietly devastating songs yet. For both Brown and Amos, the album came about during a tumultuous time. Written between 2020 and 2021 during the height of the pandemic, Brown was feeling overwhelmed by the disillusionment and hopelessness gripping the world, facing down the dark possibility that a truly empathetic and sustainable society might just never happen. Amos, meanwhile, was in the throes of attempting to get clean from drugs, going through relapses and periods of sobriety over the course of the album's recording process. It all comes to a head on the album's title track, where the weight of everything distorts the song into a jilted shuffle of MIDI strings. "I'm in love with everyone and everything hurts/ I'm with everyone I hurt and everything's love," Brown mumbles over an off-kilter cowbell beat, juggling societal pain and everyday crushes hand-in-hand, the overwhelming absurdity of it all becoming almost too much to bear.
But Water From Your Eyes's greatest strength may very well be their ability to not let such heavy material get in the way of their fun. Just one song after the title track, the band is back to their usual tricks, crafting a wacky hybrid between Neil Young and Cake's "Short Skirt/Long Jacket" (the song in question, "True Life," originally interpolated a lyric from "Cinnamon Girl," until Young's lawyers refused to grant the band permission. The group cheekily responded by changing the lyric to "Neil, let me sing your song"). Water From Your Eyes may be wrestling with the big questions just like the rest of us, but at the end of the day, their music suggests that laughing through it all might just be the best medicine there is. "We're just trying to have a little silly time," says Brown, already beginning to crack themselves up. "I hope that the people who listen to it have a silly little time too."