FEATURES
Warehouse Explore Texture, Movement and Friction
By Maria Sherman · September 06, 2016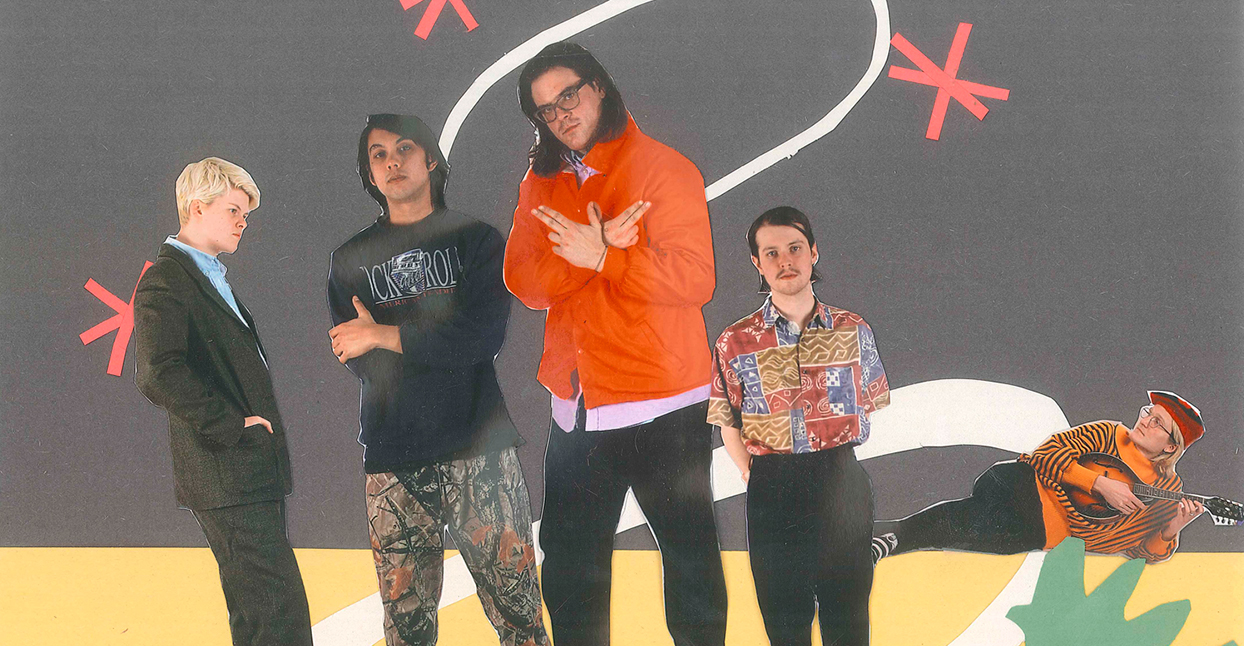 Atlanta band Warehouse's second LP, Super Low, begins anxiously. Military cadence-like percussion mirrors an accelerated heartbeat as singer Elaine Edenfield jumps in with "I wait for so long/ To return to you/ With your fevered eyes/ The memory," her forceful rasp doing more than just hinting at specific frustration. It can be challenging to listen to Edenfield, guitarists Alex Bailey and Ben Jackson, drummer Doug Bleichner and bassist Josh Hughes playing with specific techniques that compliment and complicate one another, but that's what's at the heart of this band: texture, and friction.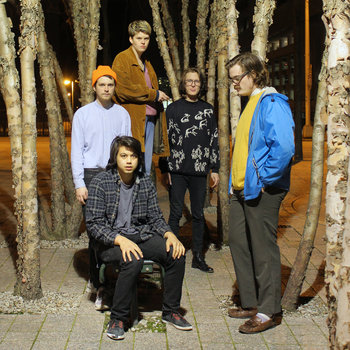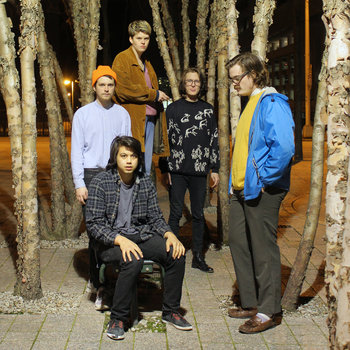 Merch for this release:
Vinyl LP, Compact Disc (CD)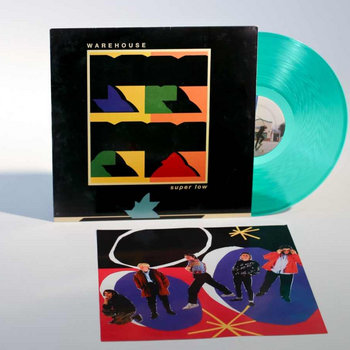 The fact that one has to pay significant mental attention to Warehouse's music in order to truly appreciate their charms sometimes leaves them stuck behind labels like math rock and art punk, two terms that can feel fairly limiting. "Honestly, those two genre signifiers in particular, it's almost like they're open about the fact that they're not specific," Jackson explains, sipping a Diet Coke at an empty, non-descript café in Center City, Philadelphia. "Especially 'art rock.' We got 'art punk' for a long time, which is not really anything. It's shorthand for saying 'This is an interesting punk band that's not a regular punk band.'" Bailey jokes, "We used to call it post-punk in back in my day!" Jackson nods, "And then math rock is shorthand for technical. And that's certainly not something we're shy about."
It's evident even on the band's first album, 2015's Tesseract. The title and cover image evoke—and the record strives for—dimensionality, in its liberally scientific lyricism and its jagged musicality. "That painting [on the cover] is actually a painting Elaine did that I have hanging above my bed now," Jackson says. "There are things stuck to it, a razor blade that casts a shadow, it's so far out of the painting. You have to look pretty closely to see it in the picture, but you can tell. We made sure the photography captures that there is literal depth, perceivably. It's not two-dimensional. I think, especially at that time, texture and being openly aware of depth of sound was on our minds. Now it's a little bit streamlined." "…into trying to craft some good songs," Bailey finishes Jackson's thought. "It's a bit more minimal," Jackson adds, "Not minimal, but more minimal compared to that album."
The brotherly back and forth of the two guitarists is thanks to their childhood friendship. The pair have known each other since first grade, and got really close when they both took up band in middle school. When Jackson went to a state college in Georgia, he met Bleichner (of Meatband) and Edenfield; later the troupe met Hughes (Stevie Dinner), and the rest is history. "I had no background with singing or anything like that," Edenfield says. "When they were forming the band I wanted to be in it but I didn't want to say that. I was living with Alex, so I would walk around singing while I was doing the dishes. Eventually they were like, 'Hey, you want to be in it?'"
Edenfield's voice has an arresting quality to it, which she says is directly influenced by the 1980s Athens, GA scene (particularly Pylon). When asked when she learned she had the ability to rattle bones with her guttural croon, she responds, "Really, when I joined their band…When we first started our singing setup was really shitty, and I just couldn't hear myself. They said 'Keep doing that,' and it just turned out that way." "There are definite phases of Elaine as a singer and us as a band where you can just watch clearly," Ben adds, "it happened in jumps instead of slow progress. A lot of that first album, in retrospect, is really desperate and reaching. Now we have a vernacular of chords and techniques that all four of us know. It's like we have the Warehouse playbook now of things we're into, which is always changing. There are shapes and chords we're really familiar with, structures that have become easier to identify with."
Merch for this release:
Cassette
That seems to be the M.O. behind Super Low, an album the band refused to get wrong. Warehouse recorded the release at noted Brooklyn D.I.Y. art space Silent Barn, but ended up unhappy with the result of that session. They ended up re-recording the release in the studio they did the first album in, but not before spending some time playing those songs live and learning about the different permutations their songs can take on. "I think the constant theme of development throughout these years has been, like, less and less brutal all the time," Ben explains.
"[Super Low] was mostly written in a punk house we were living in at the time," Elaine says, "The punk house was torn down to build a parking garage. They moved into this place that's right next to a food mart called Super Low. It just kind of signified such a change. The whole point of the album, the natural progression, at least lyrically, the meaning I'm ascribing to it is going down to the deepest parts of yourself and working through it. Up and out. Super Low also just happened to sound really good." "The place itself is sketchy and strange," Ben jumps in, "the sign is hand-painted and odd-looking. I feel like that store is symbolic of that spot, that corner."
For Warehouse, Super Low is a physical space reflexive not only of a changing artistic  climate and emotional introspection, but the very forward nature of their music, themselves as a band. "We've all gotten better at making things," Ben thinks for a minute, "We're more prolific as individuals. We all have a lot more to bring to the table. It's easier to get things together and on the fly…so far."
—Maria Sherman