FEATURES
VoirVoir: Shredding Toward Bethlehem
By Daniel Ralston · July 27, 2016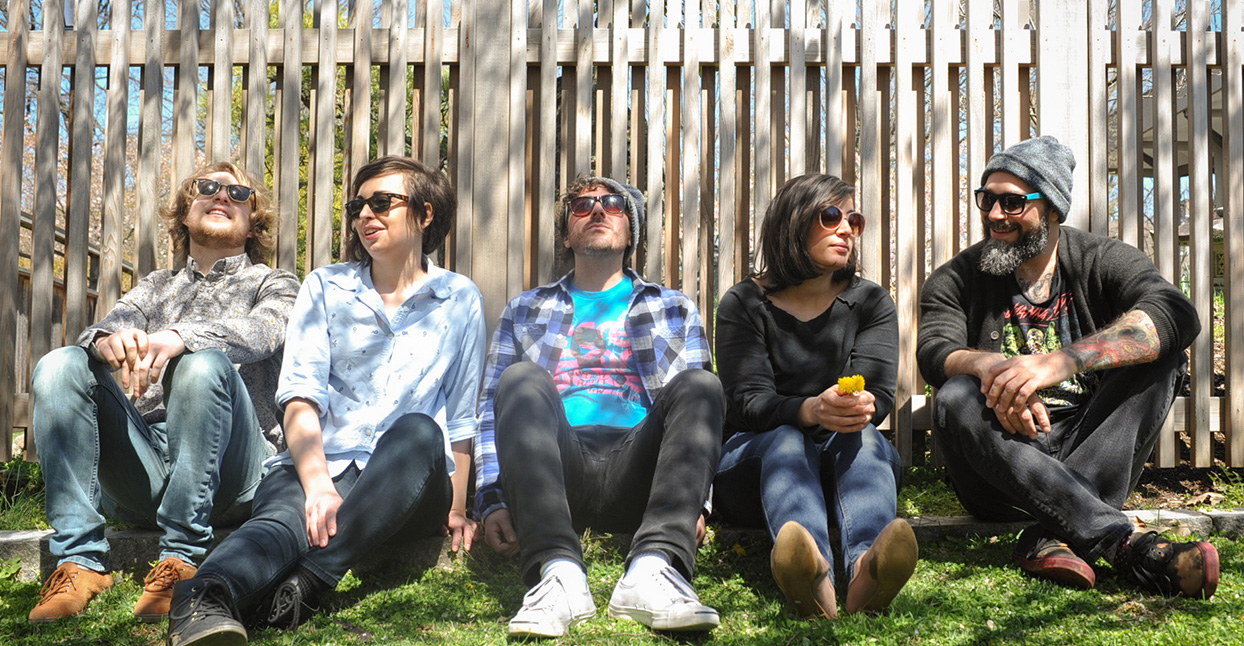 "We were in these other situations where it wasn't fun anymore. This felt like a vacation."
The Lehigh Valley—which encompasses VoirVoir's native Bethlehem, Allentown, and Easton, Pennsylvania—is home to a punk scene built around two tentpoles. The first is the beloved record store Double Decker, a favorite of many record collectors and the spiritual birthplace of Sub Pop's Pissed Jeans. The other is Square of Opposition, a DIY label home to Literature, Snowing, and other upstart punks. (The record store and label recently celebrated their 20th and 15th anniversaries, respectively.)
VoirVoir (pronounced Vwah Vwah) taps into a fundamental ingredient shared by every great band from every great small town: they sound like they want to escape. "I Wanna," the lead track and first single off the band's debut, opens with Matt Molchany driving home the point: "I want to see us years from now/ I want to be ok with it." Their sound hangs in the same gallery as other contemporary East Coast emo revivalists like Balance and Composure or You Blew It!, but really finds its foundation in '90s powerhouses like Superchunk, Built to Spill and Archers of Loaf.
When Bethlehem, PA native Molchany and partner April Smith formed VoirVoir in 2012, they were looking for something new. "The band started as a way to have a project that was just the good parts of being in a band. We were in these other situations where it wasn't fun anymore. This felt like a vacation," Molchany says. They messed around with genre exercises and aping other bands. "We had a song called "SigMex," which sounded like a mariachi Sigur Ros," Smith says. Suddenly, the project that started out as a joke became the couple's focus. They released a split with Moonstruck (featuring VoirVoir guitarist Felicia Vee) and a scattering of home recordings before completing their recent full-length There Are No Good Goodbyes for Austin's Fleeting Youth Records. The record is confident and fully realized, with the five-piece band touching on and tearing through classic melodic indie rock. Bassist Matt Juknevic and drummer Josh Maskornick help provide dynamic shifts in tone, swinging from breakneck to reserved, sometimes within the span of a single verse.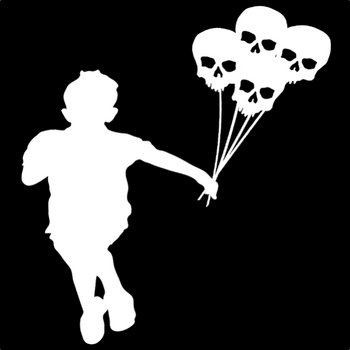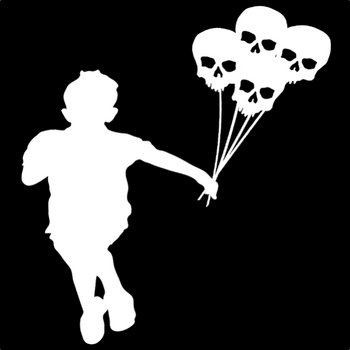 Merch for this release:
Cassette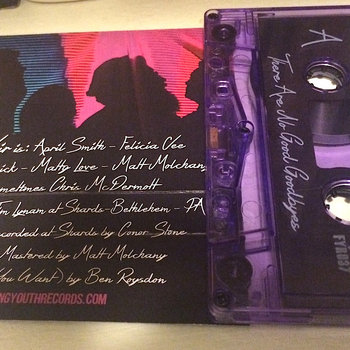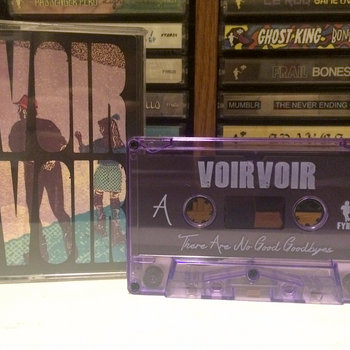 Molchany, Smith and drummer Josh Maskornick stroll into Tulum, a cafe in South Bethlehem along with a friend who's visiting from Austin. They know everyone who works there, and the only other table in the place is also filled with friends of the band. VoirVoir is important in the neighborhood, hosting shows and recording bands at its studio space around the corner. In the shadow of the Sands Casino, which used to be the Bethlehem Steel Mill, the studio acts as a hub for friends and artists working to create a thriving scene in a town that's often passed over by touring bands for being "too close to Philly and New York" to justify a stop. In towns like that, scenes grow and multiply at a slower pace, but when a band breaks out, they arrive as fully formed entities rather than indie rock soundalikes. When trends tend to blow over your home rather than through it, it's hard for them to sweep you away. As business in the cafe picks up, we head to the band's rehearsal space, a converted garage behind an Indian restaurant just down the road from Lehigh University. Bethlehem is the kind of town where an up-and-coming band can afford to have a space to record without the hassles that come along with a larger city: sharing with other bands, curfews, nosy landlords.
Merch for this release:
Cassette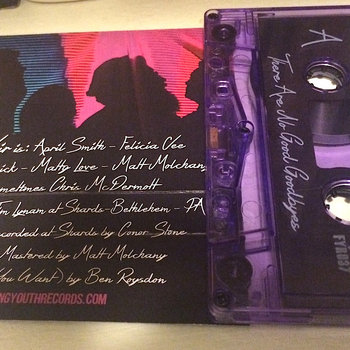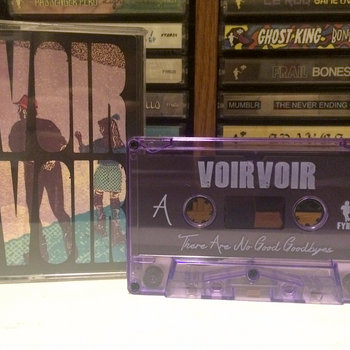 The album's title track and emotional centerpiece finds Smith's vocals floating above marching snares and Doug Martsch-like layers of distortion and bent leads. The song builds to a fever pitch, layering in countermelodies that would sound at home on an Explosions in the Sky record. When Smith sings "You don't want to go back home," as the song winds itself up for the peak and epic comedown, you can practically hear her changing the locks on her front door.
Merch for this release:
Cassette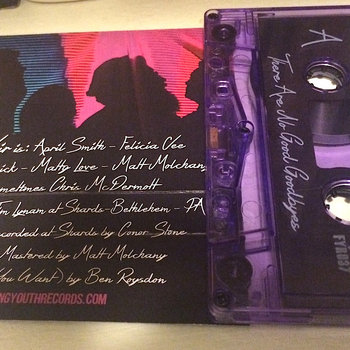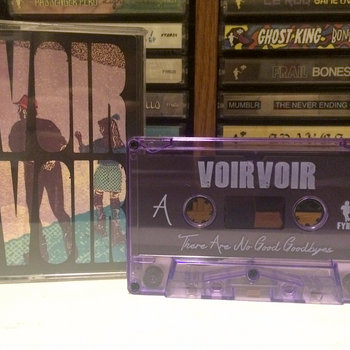 The Square of Opposition/Double Decker Anniversary Show showed off a fair sampling from the Lehigh Valley's punk rock lifespan. Pissed Jeans came back to headline; almost forgotten pop punk bands like Digger came out of retirement to play. Bethlehem's rising stars Slingshot Dakota drew the most passionate crowd of the night. The venue, a warehouse space in a flea market called Merchant Square Mall, was packed with older guys who've switched from studded belts to cargo shorts but still felt compelled to show up and get a little nostalgic, but outnumbering the older crowd were young punks wearing homemade shirts for their friends' bands, handing out demo tapes to anyone who seemed interested.
Matt Molchany sits behind a merch table at the fest, selling records and talking to friends who approach. I look around at the kids buying t-shirts and getting tattoos in the corner of the room. Plow United is on stage, a band that I saw play a million times when I lived here and went to shows like this. The old heads and the young punks are all losing their minds, each finding what they want to find in this weird scene in this weird town. There's a laptop in front of Mulchany, turned out toward the crowd. I notice that it has individual tracks laid out on a digital mixing board. "It's a song that's all broken down into parts. You can mess around with it and do whatever you want with it." I tell him I might take a crack at it later. For now, when I listen to it, it sounds perfect.
—Daniel Ralston