FEATURES
Vitreous Humor, a Great Lost Emo Band, Makes Peace With the Genre 20 Years Later
By Josh Modell · May 03, 2021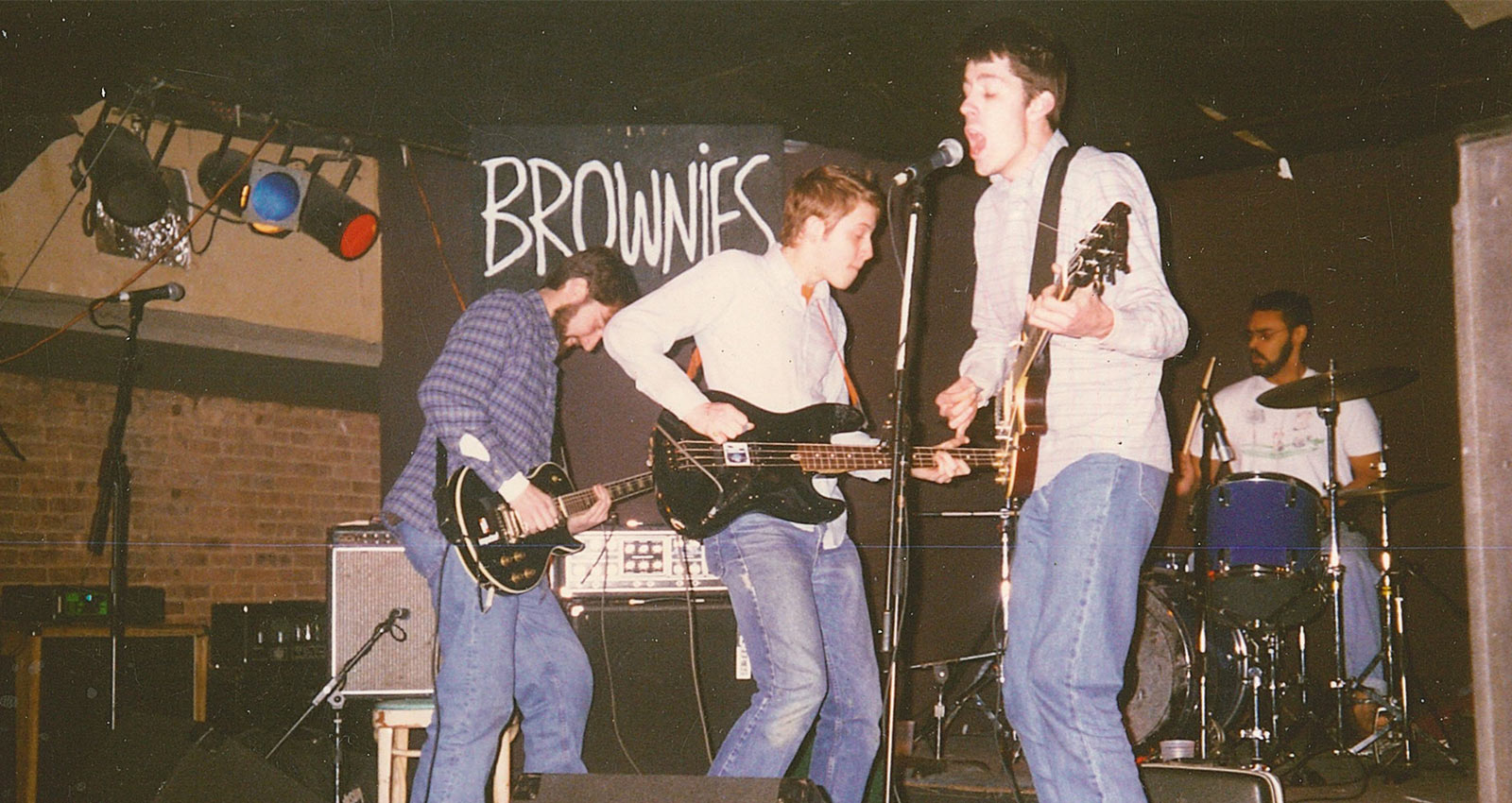 Vitreous Humor's former lawyer likes to give the band's drummer, Daniel Benson, some shit when they bump into each other. "I see him once or twice a year," laughs Benson, "and he never fails to tell me how rich we could have been."
But fortune wasn't in the cards for the band from Lawrence, Kansas; neither was longevity. Though three of its four members—singer-guitarist Danny Pound, guitarist Brad Allen, and Benson—started Vitreous Humor while barely out of middle school, the band was really only active (with the addition of bassist Brooks Rice) for a couple of years in the mid-1990s. They didn't even get around to recording a full-length, just a couple of singles, an excellent self-titled EP, and an odds-and-ends collection called Posthumous—so-named because it was released after their 1996 split.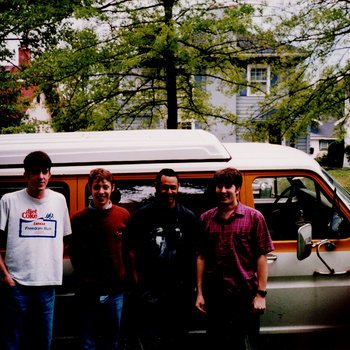 .
00:10 / 00:58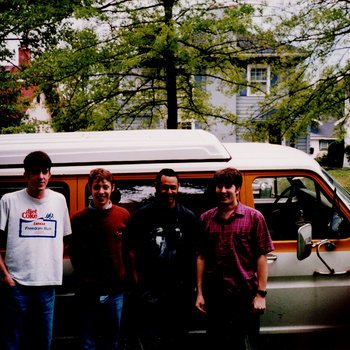 Merch for this release:
Vinyl LP
That could've been the end, but as a new generation plumbed the depths of emo history, some stumbled on their small-but-intense catalog. Pound, who has continued making music under various names since, would Google his old band's name on occasion, thinking, "Have we just been completely forgotten?" He started getting hints of interest a few years ago, including a "big, interesting, completely wrong" history of the band on a blog called Angry Emo Nerd. The vinyl version of The Vitreous Humor Self-Titled EP started climbing in price on Discogs. The Washed Up Emo podcast invited Pound to talk about the band, and Conor Oberst of Bright Eyes sang the praises of Vitreous Humor on that same podcast, remarking how he had converted Phoebe Bridgers into a big fan, too.
Inspired, Pound played a bunch of Vitreous Humor songs live on Facebook, with just an acoustic guitar. "The response was heartening, just the fact that so many people remembered those songs and were joyful about it. It actually touched people," he says.
In stepped the Ernest Jenning label, which is giving Posthumous its first-ever vinyl release, with an updated tracklist and a fresh mastering job from Shellac's Bob Weston, who also produced the band's EP way back when. It mashes together various recording sessions from the mid-'90s, ranging from live-to-tape demos up to a fully fleshed Chicago session recorded just before the band split. Somehow it all makes sense together, maybe because even as the songwriting changed massively over just a couple years, the band's ferocity didn't. Vitreous Humor was a squall of nervous energy throughout, whether charging through jangle-punk on "Tough Women" or finding more intricate spaces on "My Midget." There's plenty of post-hardcore influence, but also more sideways sounds that their contemporaries weren't copping, like Television, Gang of Four, and their Kansas friends Zoom.
.
00:10 / 00:58
Merch for this release:
Vinyl LP
The outlier on Posthumous is the emo-poppy "Why Are You So Mean to Me"—the song that their lawyer and at least one major label hoped would make them stars. By 1995, the band had dismissed the song as a childhood remnant—they were on to deeper, weirder shit by the time Elektra Records offered them gobs of money to re-record and re-release it as part of a major-label debut. This was the post-Nirvana '90s, when checkbooks ran deep but signing to a big label meant you'd wear a scarlet letter among your punk peers.
"The band lived at the end of the era where you had to decide whether you were selling out, and that was the end of you being a part of something and the beginning of something else," says Brad Allen. "If you crossed over, there was no going back. There was a rift in the band about whether we should do it. Dan and I were complete sellouts. Brooks and Danny thought it was bullshit. That was kind of a central tension."
"There were a couple of Lawrence bands that had gotten signed and just went nowhere, like Paw," says Rice. "It just didn't seem worth it."
The big Elektra meeting was less than perfect. "The VP of A&R flew in to meet us in our college-ghetto house," laughs Benson. "We had like seven roommates. Brad and I showed up to the meeting, Danny and Brooks didn't."
Pound chimes in: "I don't remember that. Are you serious?"
Still, the label wanted to throw money at the band, including a non-recoupable $50,000 in case things didn't work out and they wanted to go back to college. In a weird twist, the same guy who failed to sign Vitreous Humor instead insisted that another Elektra band, Nada Surf, record and release a cover of "Why Are You So Mean to Me" as a single—a shit show that contributed to that band's eventual departure from the label. (The members of Vitreous Humor still occasionally get tiny residual checks from the Nada Surf version.)
Eventually, things fizzled: Dogged by the "emo" label—they hated it then, like most bands did—they felt painted into a corner, creatively speaking. "I think we even referred to ourselves as anti-emo," says Allen. "We thought we were much more sophisticated than that, which sounds really obnoxious to say now."
Pound says, "It started to feel like Vitreous Humor was tied to our post-adolescence. I was getting interested in other stuff. I canceled shows or didn't show up, instead of explaining that I wanted to try something new. It was awkward."
Vitreous Humor broke up in early 1996. A 7″ for Mute that represents Vitreous Humor at its pinnacle—all three tracks from those sessions are on the new version of Posthumous—came out not long after. But they couldn't stay away too long—Allen and Pound have been best friends since they were four—and the original trio reunited months later to form The Regrets. That band released one fantastically skittish album, New Directions: Results Beat Boasts, that raced away from emo toward something more arch and strange.
"I do kind of wish we had stuck with it as the four-piece to see what would happen," says Pound, though he ultimately has no regrets about ending Vitreous Humor and launching the Regrets. At 24, it was enough to be playing music with his friends. At 47, he's grateful—as are his former bandmates—that some old fans still remember, and some new ones are starting to show up.