FEATURES
Video Premiere: Yohuna's "Golden Foil"
By Michael White · August 25, 2016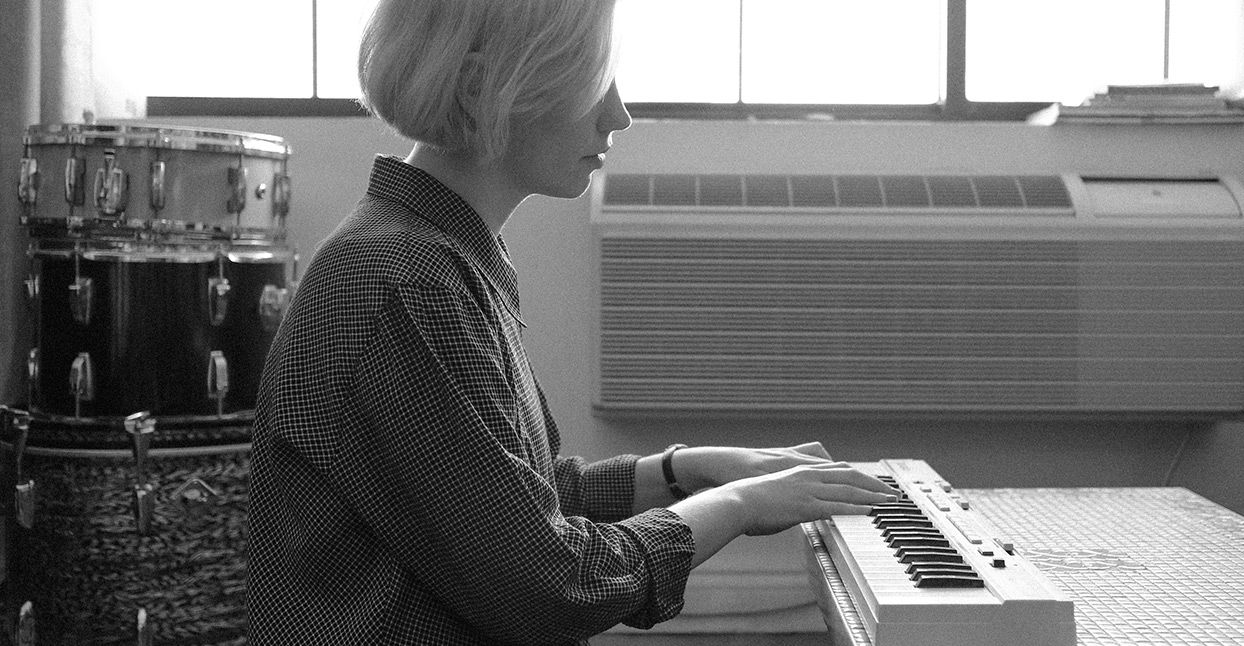 Some records seem borne of—and eternally exist in—a state of splendid isolation. Fragility is their strength, and sonic restraint wields as much authority as an orchestra. A spiritual descendant of Cat Power's Moon Pix and Elliott Smith's early recordings, the debut full-length from Yohuna—the musical alias of Wisconsin native Johanne Swanson—is the end product of prolonged, often unplanned period of solitude. Although she's still young, the singer-songwriter's adulthood has been unusually nomadic, having taken her from her hometown of Eau Claire to New Mexico, Los Angeles, Boston, Berlin and, most recently, Brooklyn, where she became an artist-in-residence at the live-and-work space Silent Barn. It was there that she finished writing the songs that make up Patientness. Preview the video for the track "Golden Foil" here, and read our interview with Swanson, who spoke to us from her second Brooklyn home in the last year.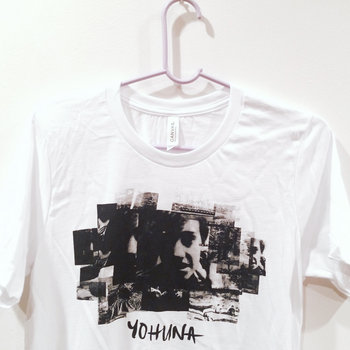 .
00:10 / 00:58
Merch for this release:
T-Shirt/Apparel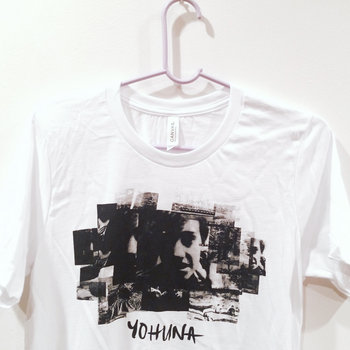 Your songs are largely the product of time spent alone, and Patientness communicates that circumstance clearly. When you were recording the album, was it a requirement that it had to retain that solitary mood?
I wrote these songs over the course of the last five years. I didn't have an album in mind. The themes of distance and time really came together once I stood back and looked at all the songs that I wanted to make up the record as a whole. For me, these songs were more a way to cope, so it makes sense that there would be these feelings of loss. It makes sense situationally, I suppose.
What was it you were trying to cope with?
I did another interview where someone mentioned that a lot of these songs are about heartbreak. I think they are, but more and more I'm realizing they're about distance and loss—I was really feeling a lot of those emotions [as part of] a general idea of heartbreak.
Not necessarily to do with another person, but to do with circumstances?
Definitely. This whole process—I've learned so much about myself. All the time, I'm having a new revelation about what I meant with one specific lyric or another.
Did you find that moving to New York relieved those social circumstances? Do you feel as though you have more of a community and more of a connection to people now?
I don't know. New York can be really isolating, too [laughs]. I haven't been here quite a year. I always thought it took about a year to really feel community with the place where you're living, and I don't think I'm quite there yet with New York. I say that New York is a generator: whatever energy you bring to this city, it's going to speed it up times 10. If it's positive or negative—for me, I came with a lot of energy. I had gotten an artist residency at the Silent Barn, and was curating the upstairs gallery space and living there. I was so excited. And then three weeks later a fire happened there, and I didn't have a place to live for two months. And that's when I made the record. It's one of those good things that comes out of a tragic thing.
The album was produced by Owen Pallett at his studio in Montreal. How did the two of you come to know each other?
The band Florist are friends of mine, and they were on tour for about a month. They opened their home to me and my bandmate, Adelyn [Strei], who I was doing the residency with. They had a home recording studio, so we were planning to make this record regardless. During our performance at a CMJ showcase I said, "This next song is going to be the title track of the record we're recording next month." And Owen was there, and he approached us afterward and said he would love to be involved with recording it.
Were you already familiar with his music?
Yeah, definitely. I grew up listening to Owen's music: Final Fantasy and the old stuff—Arcade Fire, of course. [Pallett provided string arrangements for several of the band's albums. —ed.]
A lot of the music he's made—there's quite a lot of complexity and, I guess you could say, maximalism to it. Your music is mostly the opposite. 
He's a fan of minimalism. I know that when I was writing these songs, they were my private moments and [representative of] my most private person. I hope that listening to the record is the same for other people; it does feel intimate—like a private moment. Sonically, too, I think that's why I'm attracted to so much minimalism: It allows the listener to have space.
The placement of your vocals in the mix seems to alternate between being very upfront and decipherable, and being buried to the point that they become another instrumental texture. Was that intentional?
I feel like it's the most vulnerable thing I've ever done, with my vocals so forward in the mix. For me, it really feels like I'm saying something, making a statement. [laughs].
Did Owen have to convince you to put them further out front?
Owen has an amazing intuition. Nothing he did in terms of production was ever really bending my arm. He knew exactly how I wanted things to sound, and sort of acted as this guiding hand. He's been making records for a decade; I had never made one before. I learned so much—it really bolstered my self-esteem as a musician, too. He would tell me when a take was fantastic and also he wasn't afraid to say, 'You can do better than that.'
Has the experience of making Patientness led to you want to be more prolific and making recording a more central part of your life?
Yeah. But I definitely want to do it on my own terms. It's really hard to reconcile with the state of the music industry right now; it's not really a world that I feel excited about participating in. If I could be making my music and playing it for other people on tour, that would be the dream. Writing is something I'm always doing. I'm really excited about continuing to write and record more. I think I had making an album built up [in my mind] to being this big, difficult thing. But now I'm just excited to do it again.
—Michael White