FEATURES
Vibesounds Wants To Be Detroit's Next Great Hip-Hop Producer
By Gus Navarro · May 03, 2017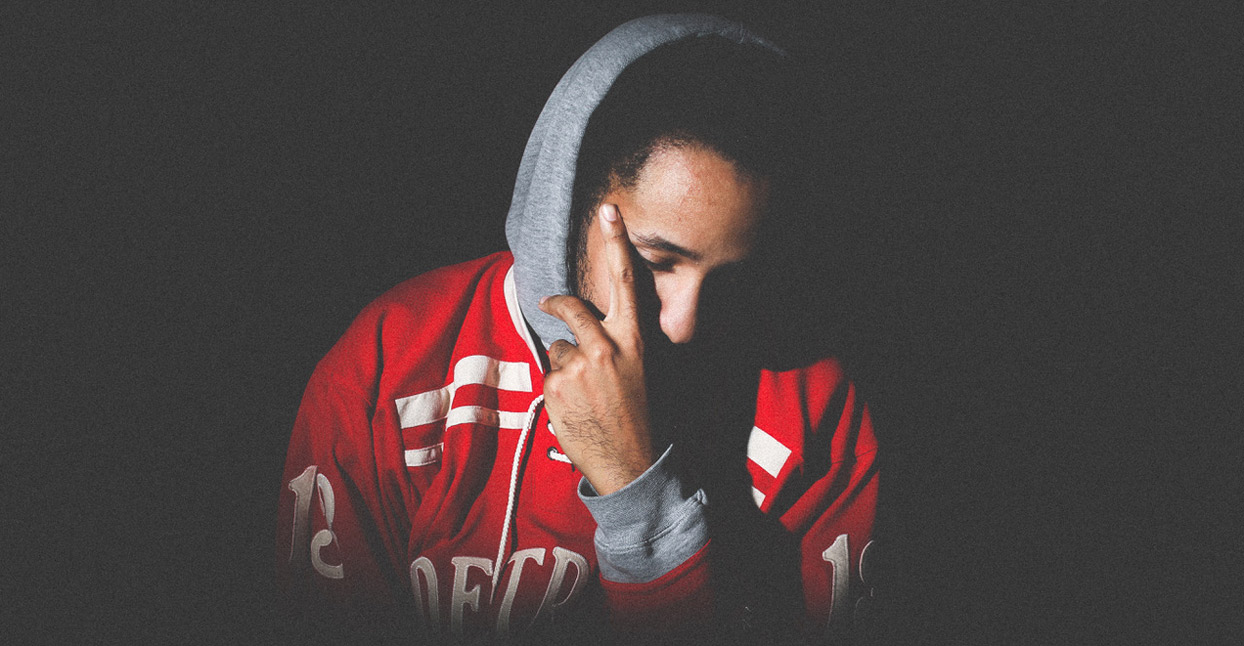 Detroit is the historical and present home to some of hip-hop's greatest producers: J Dilla, Waajeed, Karriem Riggins, Black Milk, 14KT, and Apollo Brown. While he's just starting to come into his own as a producer, Vibesounds is looking to make his own mark in the city's scene.
Born Yohancé Carter, Vibesounds has been writing music for quite some time, methodically working on his craft. Practice is a driving force behind his debut instrumental album, H.E.R., which reflects on the past few years of Carter's life after a failed relationship and subsequent alcohol abuse. But like the work of the aforementioned Detroit luminaries, H.E.R. is full of methodical beats that'll keep your head moving, complete with sharp snare hits and deep kick drums. We spoke to Vibesounds about his path to H.E.R., his process, love, and recognition.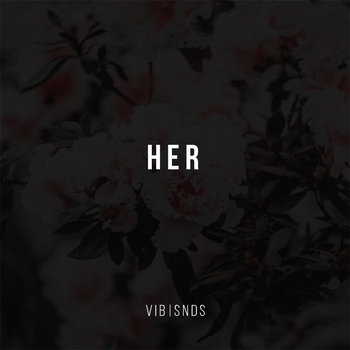 .
00:10 / 00:58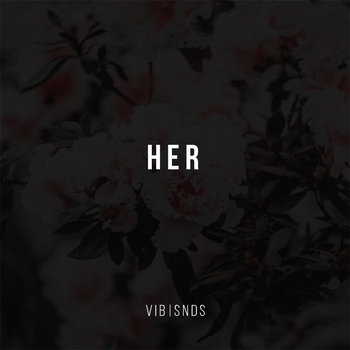 How did you first get into making beats?
I've always loved music, but when I was younger I didn't really know much about production as a thing that people do at home. When I was 13, a friend of mine—a dope producer named xoxaine DEEZY—played me some beats he'd been making at home. This was a new thing for me. It was almost like a new video game. He showed me [the software] Fruity Loops. The next Sunday he gave me a bootleg copy, I went home…and I couldn't make a beat. I didn't know what I was doing.
A few years later, when I was a sophomore in high school, I was in a graphic design program. One of my friends never did his work because he was using the school computers to make electronic music. He was using a program called Reason. He asked if I wanted to learn how to use it. I got into it and then he invited me to his house to make beats. I went over there, and then I started going to his house every weekend. After that, all I wanted to do was make music all day.
Who are some of the producers that have influenced you?
When I was in high school, Adult Swim was still poppin'. The beats on there were crazy. It was stuff I'd never heard before. I found out a lot of those Adult Swim bumps were made by Flying Lotus. I was like, "Okay, so who's Flying Lotus?" I went on YouTube, which was just becoming popular, and found all this Flying Lotus stuff. Flying Lotus's sound was just so left field and ethereal. That's when I realized I wanted to make music. I was also a big fan of Timbaland. I liked the way his kick drums and snares hit. One of my favorite beats he made was "Sock it 2 Me" by Missy Elliot, 'cause he used a Delfonics record. But I really fell in love with producing when I found out about people like Flying Lotus, J Dilla, Madlib, Karriem Riggins, Little Dragon, and Hudson Mohawke.
What has been your experience as a musician in Detroit?
I always tell people that Detroit is the biggest smallest city ever because everybody knows everybody. Even if you don't know someone, a friend of yours probably does. It's all interconnected. Last year I got to open for 14KT at Paramita Sound. After my set, KT came up to me and gave me love. That was a big moment for me because it felt like I was doing something with my music, you know?
.
00:10 / 00:58
What is the meaning behind your debut album, H.E.R.?
It's basically the evolution of who I am and my sound as a producer. I was in a relationship for three years and it didn't work out. I actually went into a deep depression. I guess you could say I was an alcoholic. I would drink until my kidneys hurt. Thankfully, I got out of that. Music really helped me get through a lot of stuff. I went through a period of at least a year where I didn't make a lot of music. And H.E.R. is the culmination of all that. Love is reciprocal. Or at least it should be, you know? What you put into something is what you'll get back. It felt like the more I put into my music, the more love and recognition started to come back my way. I would just be in my basement making beats, making beats, and making beats. My music has gotten a lot better over the years. The album really is a story about the evolution of my music and what it means for love to be reciprocated. That doesn't necessarily have to be a relationship with another person. It can also be about the relationship you have with your craft.
What are some of your goals as a producer for the next year or so?
My biggest goal is to score films. Sometimes I'll watch anime, but make my own music for the episode I'm watching. I'm scoring a student film right now and that's been cool. I'm a big fan of the RZA, Hans Zimmer, and Pharrell Williams. I was a fan of Pharrell before he was writing for movies, but some of the stuff he's doing now is dope. The music he wrote for Hidden Figures, Paddington Bear, and the Despicable Me movies is great. Even what RZA has done as far as scoring films like Blade Trinity, Kill Bill, and Ghost Dog is awesome. That's my major goal. I also want to go on tour playing shows locally and internationally.
—Gus Navarro