FEATURES
Seventeen Years Ago, Punk-Jazz Outfit Vernacular Created a Scorching Debut
By John Colpitts · May 27, 2021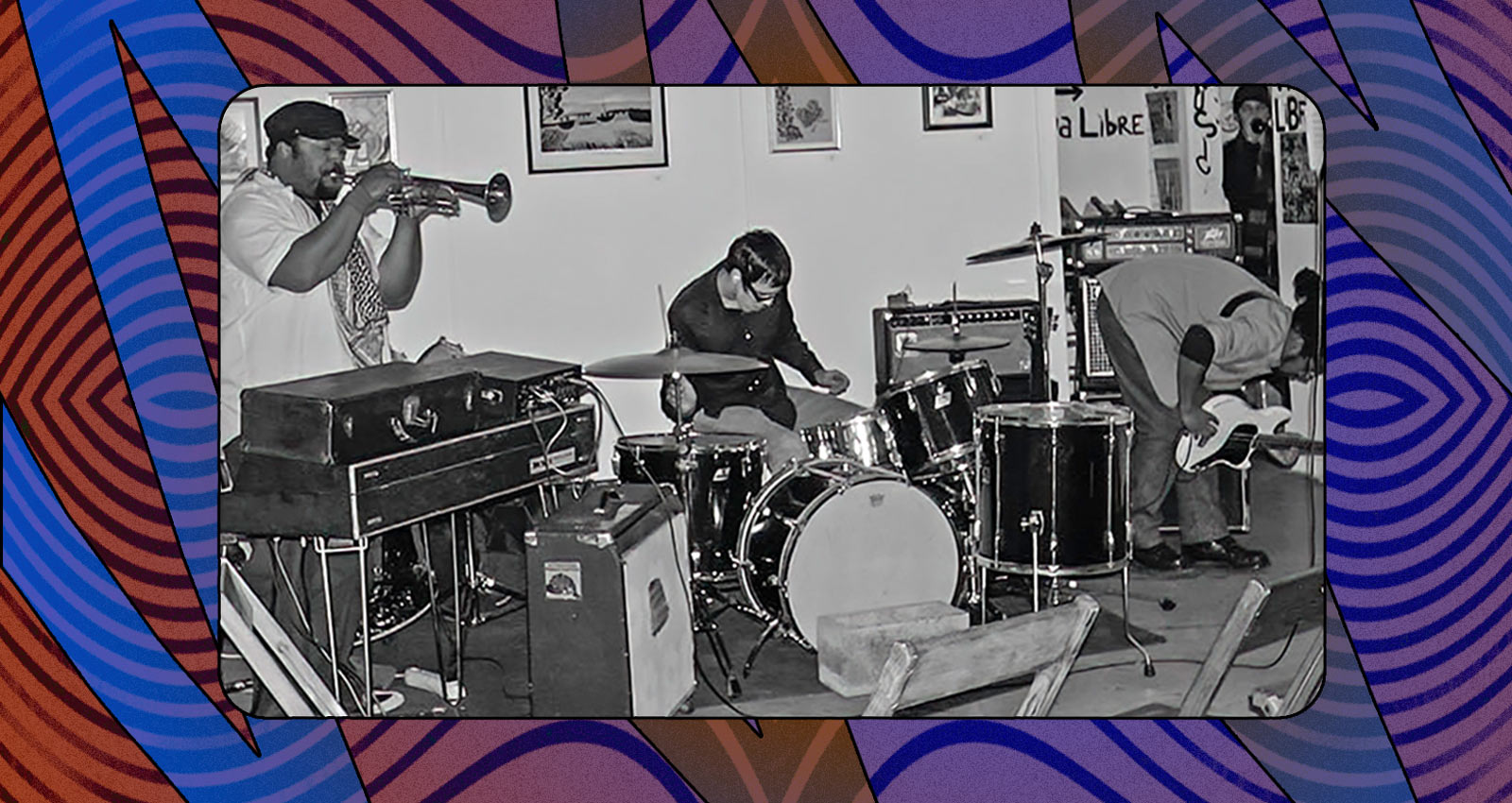 The first time the Cleveland band Vernacular got together to rehearse, things didn't exactly go as planned. It was early evening in fall of 2001, and Lawrence Caswell, Chris Kulcsar, and R.A. Washington were gathered on the front steps of Washington's house in the St. Clair-Superior neighborhood of Cleveland's East Side, working out their first tune a cappella. Bassist/vocalist Caswell had just brought "Africa Song" to the band, and belted out the song's lyrics: "Africa for the Africans/ So Marcus Garvey said/ Detroit for the n—a black/ Afro picks in auto workers heads/ Iva and Suzanne/ All against Fred/ This is a song/ I made up in my head."
Suddenly, they heard a voice yell, "Shut the fuck up!" When they looked up, they saw someone training a 9mm out a window at them.
Washington, who founded the celebrated Black futurist soul collective Mourning [A] BLKstar, ran back into his house to grab a .210 rifle. "I was selling big wolf tickets," says Washington now. As their antagonist rushed downstairs and outside to confront the band, Washington had second thoughts. "In retrospect," he says, "that was a bad idea."
Fortunately, the night ended without gunplay. The band's first critic had survived.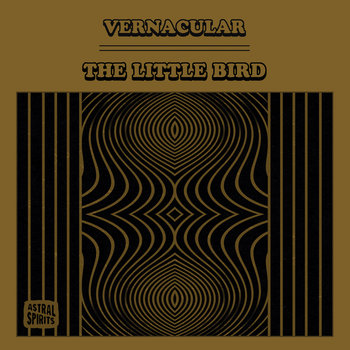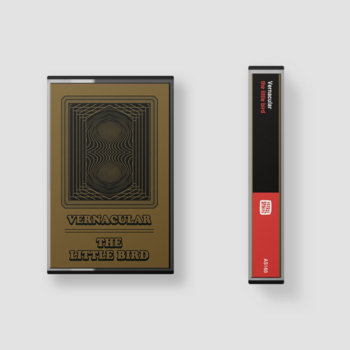 .
00:10 / 00:58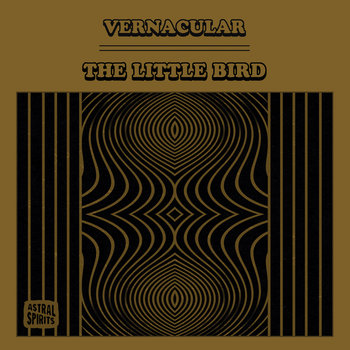 Merch for this release:
Cassette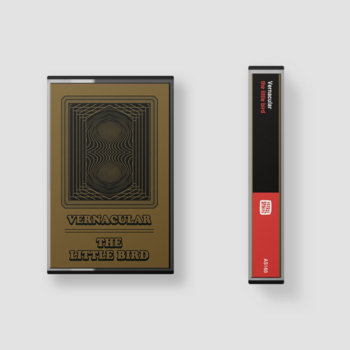 Vernacular's lone album—2004's The Little Bird, originally released on CD-R—is now the long overdue subject of an expanded reissue from Astral Spirits Records. Though celebrated among a small group of locals at the time, their powerful, deeply emotional music was never an easy sell. "This was the project where all our friends, especially all our Black friends were like, 'Nah, we're not coming,'" says Washington.
The band coalesced around a few shared loves: Albert Ayler's catalog; Bill Gunn's 1973 existential horror film Ganja and Hess ("The film was basically like a mantra for me," says Caswell, "it was projected on the wall of our house constantly during the summer of 2002"); journalist Val Wilmer's book about experimental jazz musicians, As Serious As Your Life; and erstwhile Clevelander Alan Roth's documentary, Inside Out in the Open (2001). The band saw Inside Out, a film about the '90s extension of the free jazz movement, at the Cleveland Cinematheque, and left the screening inspired to create music that bridged the valley between DIY punk and free improvisation.
Inside Out in the Open and As Serious as Your Life both are informed by the idea that musicians can and should create music that corresponds with their ability—whether that ability is virtuosic or rudimentary. Technique wasn't a gatekeeper for either the free jazz of the '60s or the radical openness of early punk. Cleveland itself was home to an experimental punk scene partly inspired by the spirit of legendary Cleveland free jazz icon Albert Ayler, aka The Little Bird.
"I have always felt like the sort of chaotic exploration of Pere Ubu, the Electric Eels, the Pagans, or even Spike in Vain owed a debt to that free jazz spirit," says Caswell. "They aren't separate worlds, we just don't acknowledge the overlap. Very much like the segregation in this city in general. I was intentionally trying to hold that shared space—if only by asking R.A. and Chris to play together with me."
The band originally met at Cleveland State. Lawrence and Kulcsar were off-campus roommates and Lawrence brought poet R.A. Washington to a concert that featured Kulcsar's band, the Chargers Street Gang. The night changed Washington. "I didn't even know you could be in a band like that," he says. "I thought the record labels made the bands. I didn't know you organized yourself. I had never seen a rock concert before! I might've been 30. That shit was wild! It was loud as fuck and so good. I was like, what? This is what's going on? This is why there's only one n—a at the rock club?" Vernacular was Washington's first band, but he transposed his skills as a poet onto the trumpet, an instrument he played briefly in middle school.
For Caswell, Vernacular was the start of a spiritual practice; the music they made was that powerful. "After Vernacular I knew that I was a religious person," he says. "It's my religion. It's a religion that I suspect I share with other people. I'm not Christian, but I found it in Vernacular."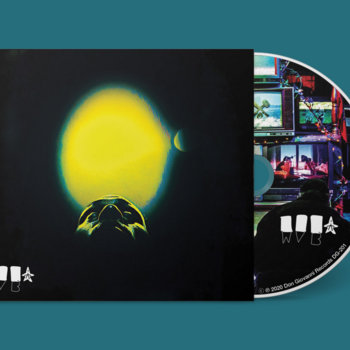 .
00:10 / 00:58
Merch for this release:
2 x Vinyl LP, Compact Disc (CD)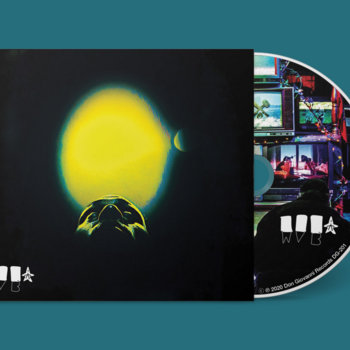 From the start, the band was dedicated to music as a way of life. "We didn't just have a time we practiced," says Kulcsar, "We had a Vernacular day. Lawrence and I would pick up Ra, we'd go to breakfast, then we'd go to the practice spot and we'd play. Sometimes we'd go to lunch, then we'd go back and practice all day and into the night." From the start, the group wasn't just about modeling music on their heroes from the past. "We were a post-9/11 band," Kulcsar says, "Lawrence and I would talk about how 9/11 somehow seismically ripped something open."
At the same time, the members of Vernacular were broke and at loose ends. "I was supposedly trying to finish my undergraduate degree and I had no money," Lawrence says. "I couldn't get loans. The idea that I had for myself of what I might do [with my life]—all of that collapsed. I knew I was lost. Vernacular ended up being grounding for me, and allowed me to express and process that."
The music of Vernacular is a struggle—thick with emotion, the songs' edges aren't sanded down by technique. It's a powerful piece of work that still sounds vital today. Initially, their only goal was to get a show at local DIY punk space Speak in Tongues, a place where they saw performances by Hamid Drake, Susie Ibarra, Daniel Carter, and William Parker, as well as raw DIY punk from all over the country. But just when they were ready to ask the venue for a gig, it closed.
Instead, they set up a party at Washington's apartment, which led to subsequent shows at most of Cleveland's celebrated venues—the Grog Shop, Beachland Tavern, and the record store Music Saves. They also performed at higher-profile venues, like the Cleveland Museum of Art, and the Museum of Contemporary Art Cleveland. And while the band's profile didn't register much outside Cleveland, they had the local scene's respect. "People looked at Vernacular like it was a spiritual band," Washington says, "Like, 'We don't fuck with Vernacular—that's some spirit shit.'"
After a few years, the band knew they wanted to document the project, but they lacked the money to go into a proper studio. So in 2003, they asked a local drummer, Jeff Ottenbacher, to record them onto his ADAT in Kulcsar's basement, at a punk house called The Black Eye that hosted bands like Mindflayer and USA is a Monster. Ottenbacher did it for free.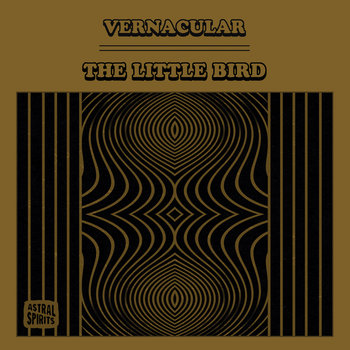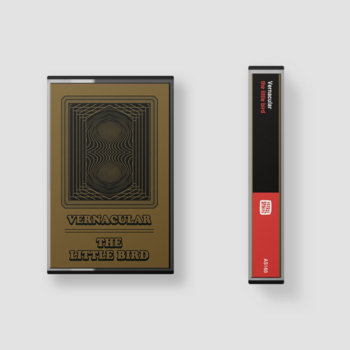 .
00:10 / 00:58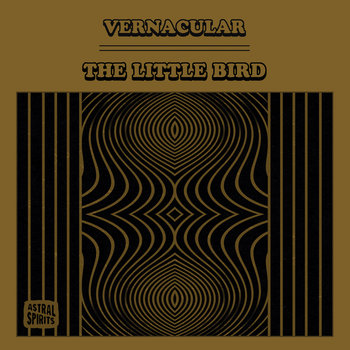 Merch for this release:
Cassette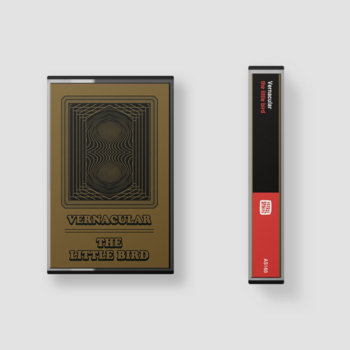 "It was definitely not a high production setup," Ottenbacher remembers. "Lots of Shure 58s. It was done live. But afterwards, while we mixed it, they felt like they tapped in and captured something that was more than they expected." Washington's long, powerful trumpet blasts and Caswell's roiling bass and vocals are buoyed by Kulcsar's tumbling, ferocious drums that both drive and interrupt the music's forward movement. "It's such an intense and personal record," Caswell says. "It's this ball of me that even I can't unpeel."
Washington's long-distance friendship with the New York writer Amiri Baraka led to the frank liner notes that accompanied the CD-R. "I did not like their slower works," Baraka wrote in the astringent and generous essay. (Later, after the amazed band received and digested his notes, Baraka told Washington that he had played the record for writer Ishmael Reed. Reed had reportedly liked the slower songs.) The new reissue ends with a live recording by Vernacular with members of Montréal's Black Ox Orkestar, one that band members describe as a peak musical performance.
"Vernacular was the only place I could go where I could be led by people I trusted through an artistic process," Washington says. "We weren't playing music when Lawrence was singing. He was almost operatic with his emotion. That was something else."
In the only live video of the band from the era, Vernacular performs a searing cover of Sam Waymon's "The Blood of the Thing" from the Ganja & Hess soundtrack (their arrangement on The Little Bird abbreviates the title to "The Blood.") Caswell's deep baritone cuts a beam of energy through a melange of trumpet, samples, bass, and churning drums.
Their live shows often led to some powerful reactions. "I can think of at least twice where someone threw up at our shows," Caswell remembers. "It wasn't a party, you know what I'm saying? They were totally fine before we played. It was just too much for them."
"We were a lot," Lawrence explains, "and I never felt upset if somebody felt that our show was too much. When we played, we were three real earnest, intense motherfuckers. It didn't matter where we were, whether it was The Museum of Art or The Grog Shop. That's what we did and we did not apologize for it."