FEATURES
Valerie June Embraces Optimism on "The Moon And Stars: Prescriptions For Dreamers"
By Ann-Derrick Gaillot · March 12, 2021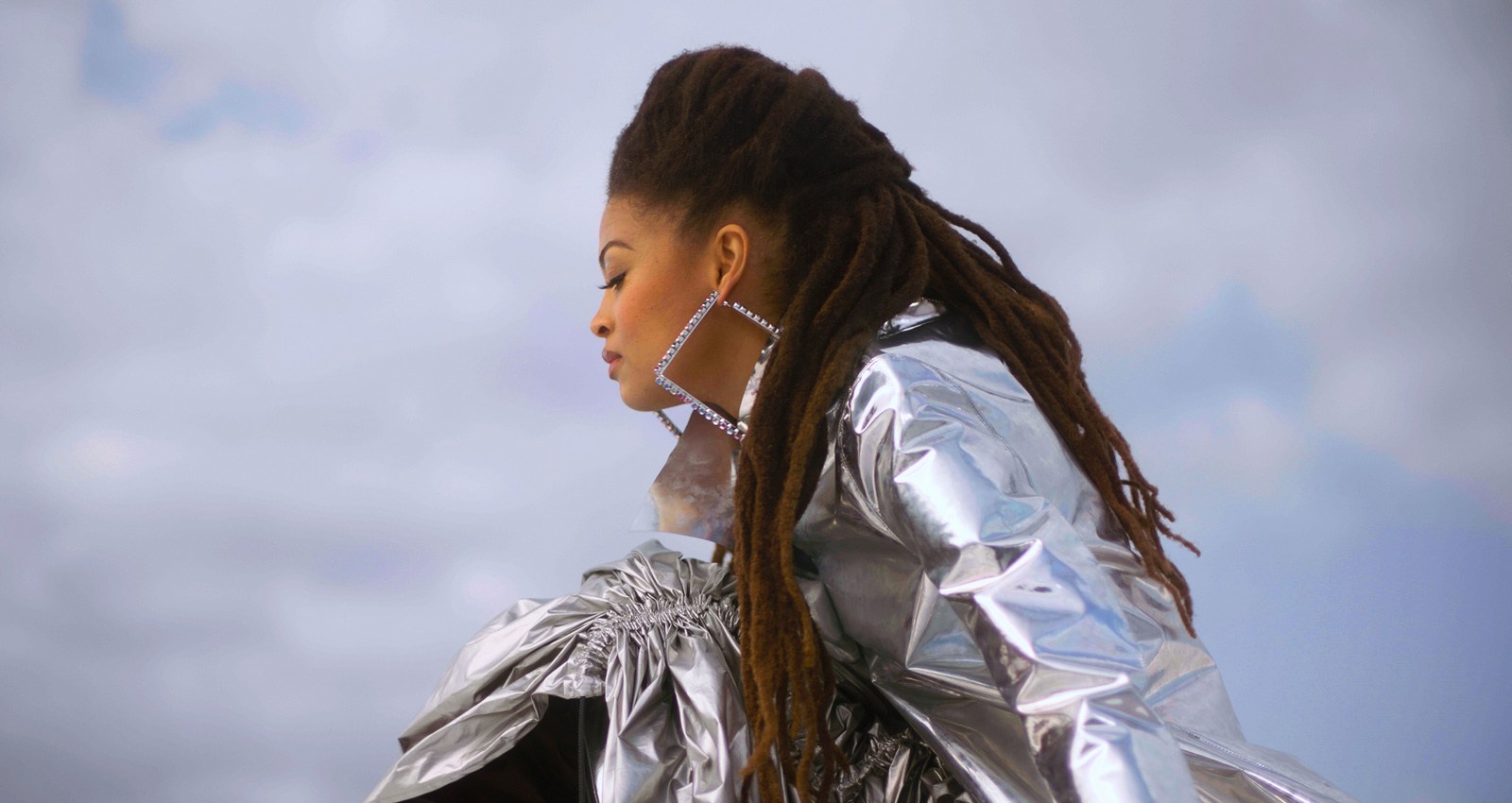 Valerie June thought she had her third album, The Moon And Stars: Prescriptions For Dreamers, completed and ready for release in 2020. But like so many plans, the Covid-19 pandemic delayed it, giving space for the Memphis-born, New York-based roots rocker, along with producer Jack Splash, to develop the album's final, meditative moments.
Speaking via Zoom from her Brooklyn apartment, June is at the ready when asked to define the central figure on Moon and Stars: A dreamer. "A dreamer is someone who looks at the world and they see something beautiful [and see] that they could be added to it to make it even more radiant and bright," she says. "They aspire for that. They hope for it. They live for it and they will die for it. And they realize that the dream is always huge and way bigger than them."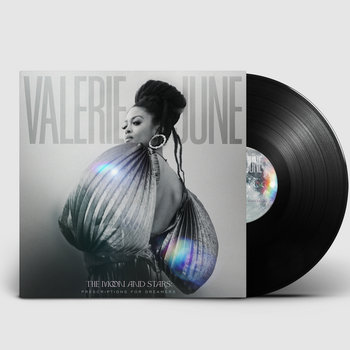 .
00:10 / 00:58
Merch for this release:
Compact Disc (CD), Vinyl LP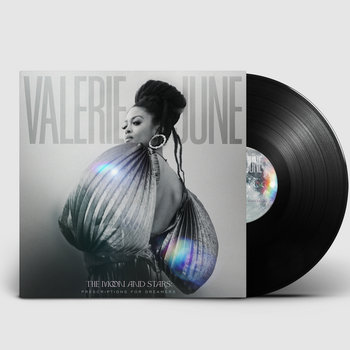 Dreaming, she says, is about contributing to the progress toward the seemingly impossible. She cites Martin Luther King, Jr., John Lennon, and Harriet Tubman as examples: "It might not happen in their lifetime, but they know that there is not a choice and there is not a question. They want the satisfaction of being like, 'Well, I might not have reached the promised land, but I tried.'" The album's country-gospel centerpiece, "Call Me a Fool," is perhaps the album's most emphatic celebration of wholehearted hope. The interlude that precedes it—"African Proverb," on which the legendary Carla Thomas warns, "Only a fool tests the depth of the water with both feet"—lays out the mat for the track's slow build. A 30-second silence follows the soulful march "Home Inside," a conscious choice that allows the ambient noise of the outside world to filter in. The final track, "Starlight Ethereal Silence," is a recording of singing birds against gentle chimes and flutes in the vein of meditation music. Inspired by the walks June took in the Tennessee sunshine while in her home state last year, it was the perfect bookend to a stargazing, bluesy, poppy, dreamy album about conviction and hope.
Contemplative flutes, Southern hip-hop beats, and acoustic guitar all find their place on Moon and Stars, and in some ways the lyrics are a continuation of themes she explored on her previous work. Her 2013 debut Pushin' Against a Stone was about pursuing a dream against the weight of doubt—both internal and external. Four years later came the bluesy, twinkly, The Order of Time, which dealt addressed the patience required to realize a dream. On Moon and Stars, June experiments with her trademark "organic moonshine roots music" to inspired ends.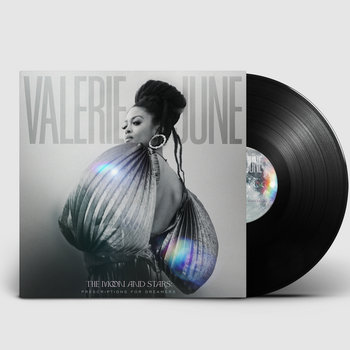 .
00:10 / 00:58
Merch for this release:
Compact Disc (CD), Vinyl LP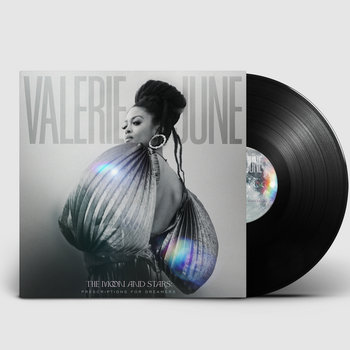 June estimates that Moon And Stars has been quietly percolating for 15 years—though it's easy to hear the record as an organic response to the cynical national mood of the last four. Rather than serving as a rebuttal, Moon And Stars is powered by an unrelenting, imaginative optimism that, when you look for it, inspires all kinds of once seemingly-impossible movements—from the abolition of slavery to flipping Georgia blue.
In the past, June has balked at the impulse to marry her music to politics, but they've inevitably converged—most notably when she curated a livestream to benefit Black-led voting rights organizations Fair Fight Action (headed by Stacey Abrams) and Movement Voter Project. She says that now is a critical time for people to embrace the kind of unabashed hopefulness that lights up Moon and Stars. "It's time for us all, any dreamers, to awaken and for us to raise the consciousness of the planet and for us to create the beautiful world that we know exists in all of our hearts," she says. "Dreaming sounds soft and beautiful and cloud-like and cotton-ballish, but dreaming is real. It's intense. And it's work."
Moon and Stars isn't focused on the geopolitical realm or on any specific news cycle; instead, it taps into the timeless need to risk everything for the hope of something better. In the same spirit of adventurousness with which June has always approached her music, Moon and Stars offers a bold imperative to believe in the power of hope, imagination, and yearning.