FEATURES
Vale of Pnath Make Death Metal…Fun?
By Seth Werkheiser · June 20, 2016
"We definitely tried to have a lot of fun on this album, and not take ourselves too seriously. For a death metal band, at least."—Vance Valenzuela
Many bands turn to crowdfunding to help get records made, but few of those efforts involve tales of Ki'k Staar-Tar, the "invincible monster that hates death metal," or require funds be raised by acquiring "a very rare, very special mushroom called the Crowdfungus."
But that's exactly what Denver metal band Vale of Pnath did for the release of their new album, II. They shot an amusing video styled after an old 8-bit role-playing game. In it, band members took on ridiculous missions to generate enough cash to record their latest release. Talk about art imitating life.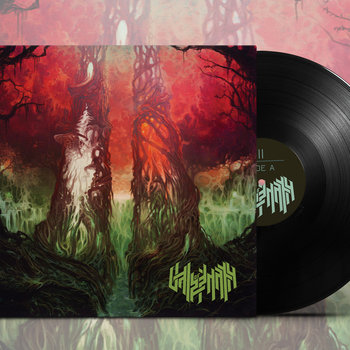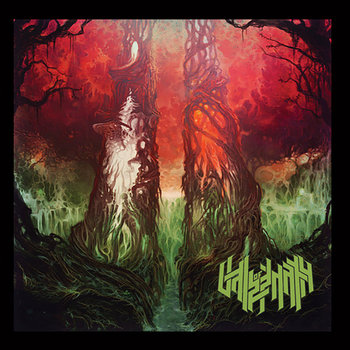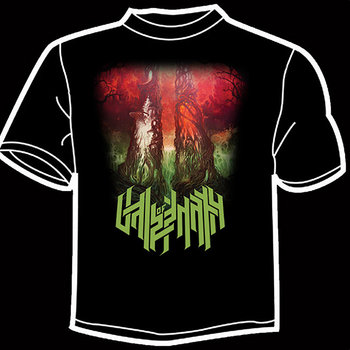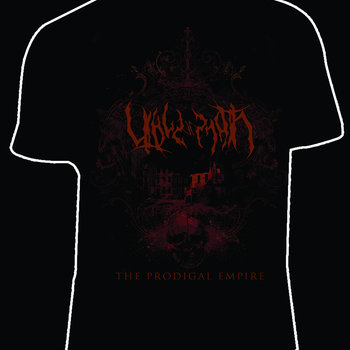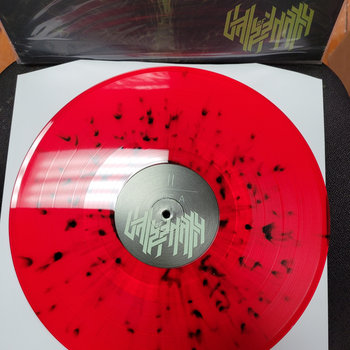 .
00:10 / 00:58
Merch for this release:
Vinyl LP, Compact Disc (CD), T-Shirt/Apparel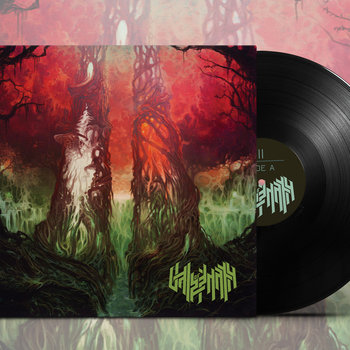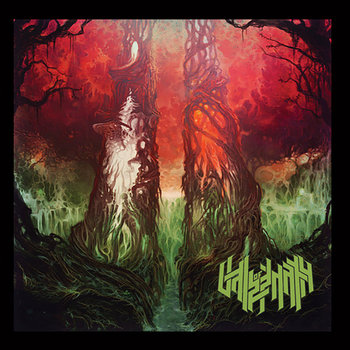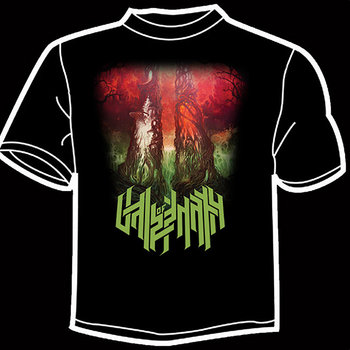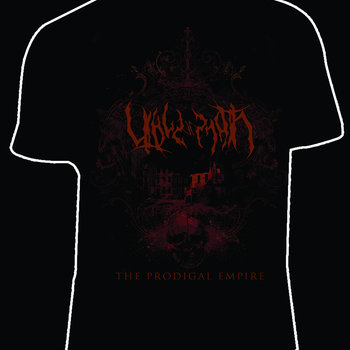 "We didn't want a bland, 'Ugh, this is our video, give us money' video," says guitarist Vance Valenzuela. "We ended up having people donate money just because they thought [our video] was so funny."
In a way, Valenzuela's life has also been something of a quest to achieve metal dominance. He started playing the guitar at age 14, when his mom bought him a B.C. Rich combo pack that came with a starter guitar and amplifier. "I sat around and learned Metallica and Zeppelin songs for the first few years," he says.
Growing up in Denver, Colorado and seeing local greats like Cephalic Carnage at a young age, "got me real motivated to be in a band when I was a freshman or sophomore in high school," he says. That led to the formation of Vale of Pnath in 2006. Valenzuela met bassist Alan Parades at a Guitar Center the year prior and, while other members have come and gone, they remain the group's essential core.
The technical sound they established on 2011's The Prodigal Empire is still prevalent on II. The musicianship feels less anxious, and more like a gathering of adventurers with a specific plan of attack. It still rips, but the songs benefit from increased patience and focus. "My musical taste has changed," Valenzuela says. "As a result, I think [II is] more dynamic and more well-rounded."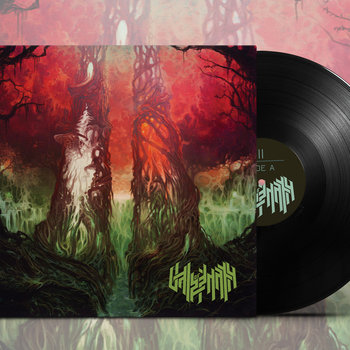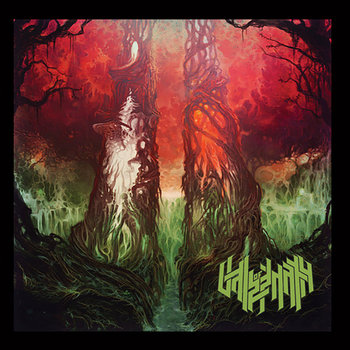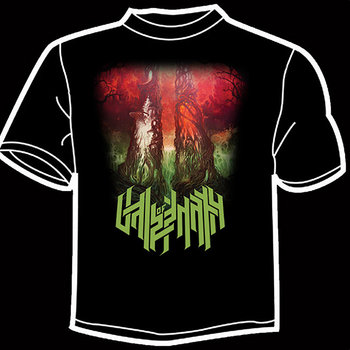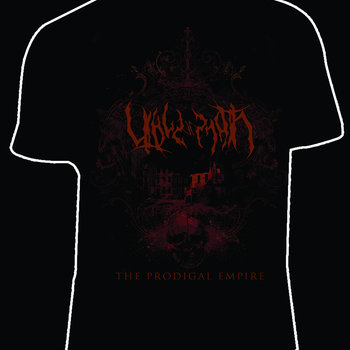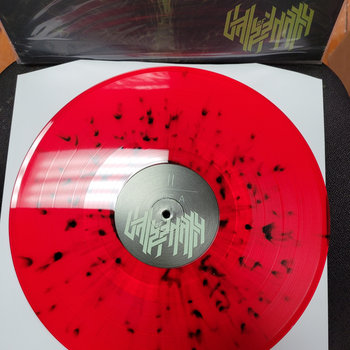 .
00:10 / 00:58
Merch for this release:
Vinyl LP, Compact Disc (CD), T-Shirt/Apparel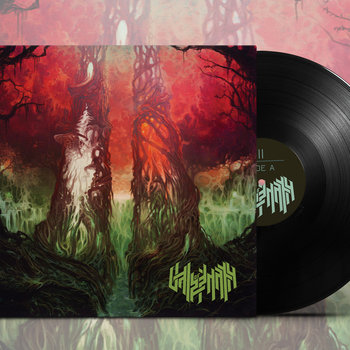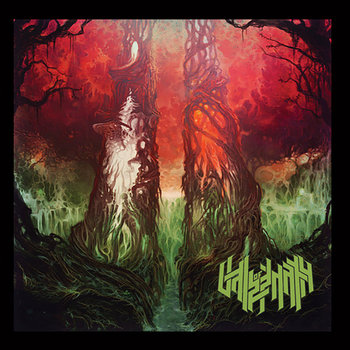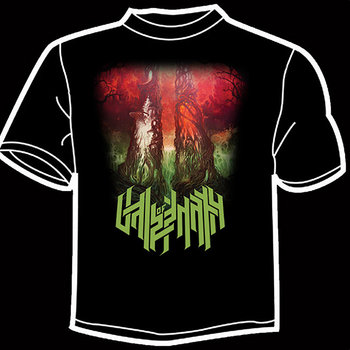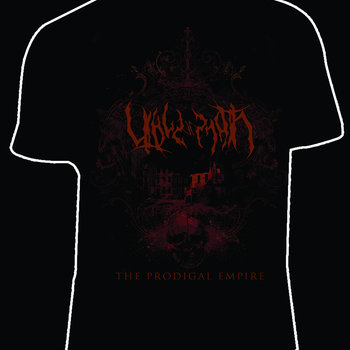 Listen to "The Serpent's Lair" and you can hear how crucial Parades is to the band's sound. "Everyone really wanted that bass to shine," Valenzuela recalls. "It's another element that adds to all of that chaos." Producer Dave Otero, who recently worked on albums from Khemmis and Cattle Decapitation, agreed, resulting in II's bass-to-the-front mix.
The band's deep friendship and chemistry comes through clearly on II. Vocalist Reece Deeter, who replaced Steve Boiser in the second half of 2015, wrote most of the album's lyrics, which are rife with references to science fiction.
"We all really love late '80s/early '90s action movies," Valenzuela explains. "So we have a song that's about the Predator, and the first single off the album, 'Klendathu,' is about Starship Troopers. On our last album, the song 'Brain Butchers' is about Total Recall. We thought it was a fun way to separate ourselves from the norm."
"Klendathu" is also a good example of the band's musical growth. Forgoing a punishing blast-beat or crunchy guitar riff, it opens with a relatively light piano. "Our whole approach to this album was so different," Valenzuela says. "I know a lot of bands say, 'This album is so different from everything that we've done.' But I truly believe that we're really doing different material from album to album."
When it came time to record the piano, Valenzuela says, "We were trying to get something sounding realistic. It was written in MIDI, but it just sounded too fake. We wanted to make it sound more human."
They achieved that by recording the song in a church, turning the piano-playing duties over to a surprising special guest: drummer Eric W. Brown's mom. "She's a great piano player," Valenzuela says. Brown's mother also handles organ duties on the intro to "Heart of Darkness."
The album also features other notable guests: Guitarists Mike Low and Malcolm Pugh from Inferi, Mathieu Pascal and Nicolas Alberny of Gorod, and Ryan Glisan—of Allegaeon—also appear on the record. "We thought it'd be fun," Valenzuela says.
And that, as it turns out, was the record's bottom line: "We definitely tried to have a lot of fun on this album, and not take ourselves too seriously. For a death metal band, at least."
—Seth Werkheiser