FEATURES
Daniel Ekeroth of Usurpress: A Swedish Death Metal Historian Expands the Sound
By Philip Freeman · March 02, 2018
The simple, three-word phrase "Swedish death metal" has immediate resonance for an entire generation of headbangers. Those who came up in the late '80s and early '90s remember exactly where they were the first time they heard the grinding distortion created by the Boss HM-2 pedal, as heard on albums by Entombed, Dismember, Grave, and Unleashed. When this visceral guitar sound was paired with the teeth-rattling, punky looseness of the Swedish drummers—in contrast with the mechanistic precision of their Floridian counterparts—the sound of Swedish death metal was both invigorating and terrifying.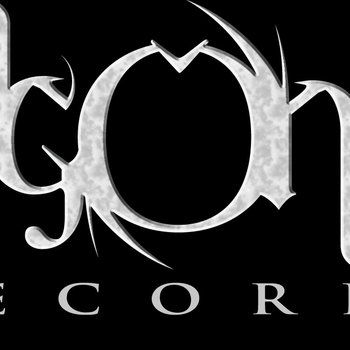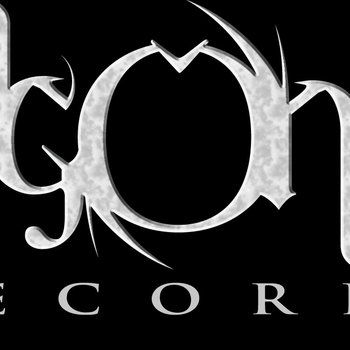 Merch for this release:
Compact Disc (CD), Vinyl LP, T-Shirt/Apparel
Almost 30 years later (Entombed's debut album, Left Hand Path, was released in 1990), the influence of a small clutch of bands from Stockholm and its suburbs is incalculable. One of the few people who might be able to run the numbers is Daniel Ekeroth, who in 2008 published the book Swedish Death Metal, an exhaustive guide to the first wave of bands. It's eyewitness testimony, not only from him but from the players themselves, and includes descriptions of literally hundreds of albums, demo tapes, and sparsely attended early gigs. These days, Ekeroth is in a band of his own: Usurpress, whose fourth album, Interregnum, marks a major stylistic shift.
After three albums of relatively orthodox old-school Swedish death metal (with a few odd touches, like a keyboard-and-clean singing section in the middle of the otherwise thrashy "Coronation of the Crippled King," from 2012's Trenches of the Netherworld, or the folky interlude "The Undeification" from 2014's Ordained), Usurpress have brought in two new members. Drummer Stefan Hildman and keyboardist Erik Sundström have changed the group's sound substantially, bringing to the surface elements from prog and '70s hard rock. The album's final track, "The Vagrant Harlot," is even more unexpected, as vocalist Stefan Pettersson dives deep into his vocal range, adopting a Peter Murphy/Andrew Eldritch-esque goth groan.
"Stefan, who was very sick at the time, just sang the melody/lyrics into his phone and sent it to me. Then he told me to make some kind of dark music to support it," Ekeroth recalls. "My original version of that song was too typically goth though, so Paul [Sundström, guitar] and his brother altered it into what it is now. I don't know what it turned into really, some kind of unholy mix of Voivod, Paradise Lost, and Sisters of Mercy."
Merch for this release:
Compact Disc (CD), Vinyl LP, T-Shirt/Apparel
Ekeroth says Usurpress always had this kind of sonic adventurism within them, but "our backgrounds in extreme metal and punk led us into familiar patterns without us realizing it too often in the past. I think we kind of broke through a bit with [2016's] The Regal Tribe, and dared to incorporate some really progressive parts.
"Interregnum was always meant to be a way more daring album, done without care of any genre conventions," he continues. "It kind of grew as we made demo versions of the songs, though, and we went more and more down stranger paths. Music should be free, and allowed to break fixed patterns. That is what death metal did in the '80s, but as we all know it turned into a very rule controlled genre during the '90s. With Usurpress we kind of aim to break all rules, and just let the music flow. I don't know if you still can label it as 'Swedish death metal,' but I couldn't care less. We just want to create music that we like, without any rules."
Hildman's drumming is one of the most important elements of Usurpress' new sound. His style is loose and jazzy; the way he dances across the hi-hats while keeping strict but almost swinging time on the album's first track, "A Place in the Pantheon," gives notice immediately that this is a very different band than it was just a year ago. The change is all the more shocking because he's a virtual unknown, rather than a ringer with time served in a dozen other bands.
Merch for this release:
Compact Disc (CD), Vinyl LP, T-Shirt/Apparel
Ekeroth laughs when told that a Google search of Hildman's name turns up very few results. "He was the greatest secret of the world's best drummers! Stefan and I actually grew up together, and we had a very experimental band called Turabus between the years 1988 and 1994," he says. "We did all sorts of strange music under this name, but mainly progressive stuff. Turabus reformed to do a show along Opeth, Cressida, and Ice Cross a few years back, and we started talking about forming a new band. Instead of that, I just brought him into Usurpress! He is the best musician I have ever played with, and I can't wait to do the next Usurpress album with him involved in the songwriting."
Interestingly, Ekeroth says the shift from a more locked-in death metal playing style to a looser, more flowing approach was easy for him, as a bassist. "We know each other so well since our teenage years, it's way easier actually for me since I trust this guy completely," he explains. "To be honest, what we are doing is just the same as Geezer Butler and Bill Ward was doing before we were even born! That's the jazz/metal perfection we strive for."
Ekeroth's roots may be in the classic era of Swedish death metal, but he's hardly bound to the past. When asked for his opinion of the scene in 2018, he says, "If there is a Swedish identity of death metal today, I would say it is artistic freedom. I mean, compare Tribulation to LIK…they sound nothing alike, but are both great. As are Morbus Chron, Degial, Miasmal, Bombs of Hades, Maim, etc."
Swedish Death Metal will turn 10 in 2018. So is there anything about it Ekeroth would fix or change? "I would have done it completely different today," he admits. "The pieces I wrote about Morbid and Treblinka for the Century Media label box sets [Year of the Goat and Shrine of the Pentagram, respectively] a few years ago are better than anything in the book. I should have done more interviews. You get better with experience, so I hope my upcoming book about extreme Swedish hardcore punk will be better!"
-Phil Freeman