FEATURES
Rappers Uptown XO and Tim Hicks Want D.C. To Shine
By Marcus J. Moore · February 14, 2020
In April 2019, a group of gentrifiers complained about the music being played from the Metro PCS storefront in Washington, D.C.'s Shaw community. The music was go-go, the city's homegrown strain of percussive funk, and the store had been playing it since the mid-1990's. Growing up in the region, it wasn't officially springtime until you heard go-go blasting from its speakers, soundtracking your walk up Florida Avenue or your drive through the intersection. Go-go typified old D.C., the majority-black enclave that funk legend George Clinton once dubbed "Chocolate City." Last year, store owner Donald Campbell was told by higher-ups at T-Mobile, which purchased Metro PCS, to "get rid of the music," he told DCist. "It came from up top that we had to get rid of it." According to reports, a close resident threatened to sue T-Mobile because they thought the music was too loud. To compromise, Campbell kept the go-go inside the store, but "the vibe is totally different," he told DCist. For native Washingtonians and others from the immediate region, the censorship felt like another blow to a city being erased by rapid gentrification. Black venues that used to house open mic's have shuttered. Rising rents have pushed natives to the deepest parts of Maryland. With go-go under attack, it seemed old D.C. would be gone forever.
In January, rappers Uptown XO and Tim Hicks, both D.C. natives and long-time champions of the city, released their own respective albums—the Drew Dave-produced Culture Over Corporate, as well as Bullets—harkening back to yesteryear in the Nation's Capital, before 14th Street NW was flush with pricey condos and high-end restaurants. The records recall the D.C. rap scene of the late 2000's, when rappers from the city, Maryland, and Virginia united and called itself the DMV. Back then, rap still wasn't that popular—D.C. is a go-go town, after all—but lyricists like XO and Tim Hicks (as a member of the alt-rap collective The Cornel West Theory) helped push D.C. hip-hop beyond the region. XO was a firebrand MC equally adept on his own as he was as one-third of Diamond District, with rappers Oddisee and yU. On New Year's Day in 2010, he released a solo album called One.One.Ten on which the rapper forecasted prosperity for himself and local hip-hop. "It's our year," he declared on the opening track. "It's our muh'fuckin' decade, man. We gon' run this rap shit."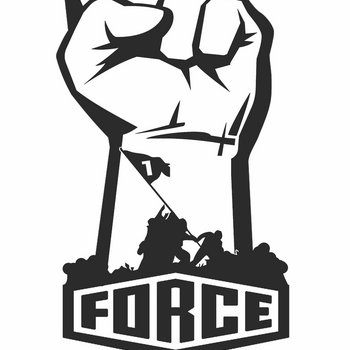 .
00:10 / 00:58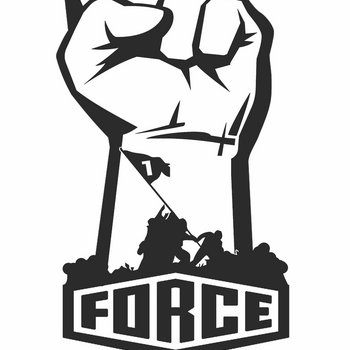 Merch for this release:
Vinyl LP
Released 10 years ago to the day from One.One.Ten, Culture Over Corporate reflects upon the changes both he and the city have gone through. It almost feels like a concept record told from the perspective of a man who left D.C. in 2010 and came back in 2020. "Song 4 CC" speaks to the jarring changes Chocolate City has gone through during that time. "I miss the old you but respect what you became," he raps. "But you don't look the same." Vestiges of the city remain, though: the go-to cuisine is still fried chicken wings drizzled with mumbo sauce, and tourists still flock to Ben's Chili Bowl all hours of the day. Yet the togetherness just isn't there. "It's a more diverse population now," XO says over the phone. "A lot of people come here to work, but they don't know where they are, really." As a result, he says the city doesn't have the same identity. Local clothing brands like Madness, Shooters Sports, DDTP, and HOBO have either slowed production or closed completely, and some residents spend their money on brands that don't represent D.C. at all. "Let's support each other," he says, referring to local music and clothing. "Back in the day, you could go to Madness and get a custom-made shirt. I miss those times now that they're gone. I wanted to make this album to show people where we come from."
Conversely, Bullets is a foot-on-your-neck album full of stomping soul loops and no-bullshit perspective. Even the album title recalls a different time in D.C.'s history: the city's professional basketball team used to be called the Washington Bullets. As gun violence became more rampant in the mid-1990s, Abe Pollin—then the team's owner—changed the name to the Washington Wizards. Bullets and Wizards greats like Wes Unseld, Rod Strickland, and Phil Chenier make up the album's song titles, but it's on the opening track where Hicks lays down its strongest statement. "I want to welcome y'all niggas to D.C.," he asserts on "Jim Vance," an ode to the celebrated local broadcasting legend who died in 2017. "Not the DMV—D.C." Bullets pays homage to a time before DMV unity was a thing, when rappers like Kokayi, Asheru, and Black Indian were the city's rap scene. Hicks has a love for those in Maryland and Virginia, but as a Northeast native, he wanted his album to embody his hometown. "I believe in the Metro area," he says. "But I wanted it to be from the perspective of a man inside the diamond looking out." Where XO's Culture Over Corporate looks ahead to a new, supportive version of D.C., Bullets encapsulates a bygone era. "It looks like Pentagon City here now," says Hicks, referring to the Northern Virginia shopping mall once considered the region's paragon of retail. "It's very plastic, not a community like it used to be. It's not the same U Street as before."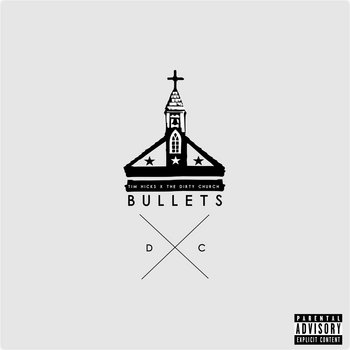 .
00:10 / 00:58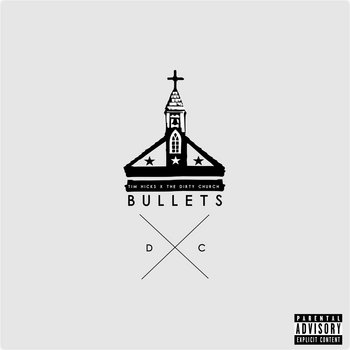 Both XO and Hicks embrace the changes, but they long for at least a piece of the city to remain intact. They miss the days when they'd walk along U Street and bump into people they knew. They miss coming up in a rap scene that was still somewhat nascent, where local rappers had to prove themselves against others before they could even think about blowing up. "Rap is accepted here now," XO says. "Now that the city has opened up, let's empower each other." "It's time for D.C. to get shine," says Hicks. "The community is us—me, XO, and [veteran rapper] Priest Da Nomad. We're the people who are left."