FEATURES
Inside Uniform's Pulverizing New Album
By Jordan Reyes · August 16, 2018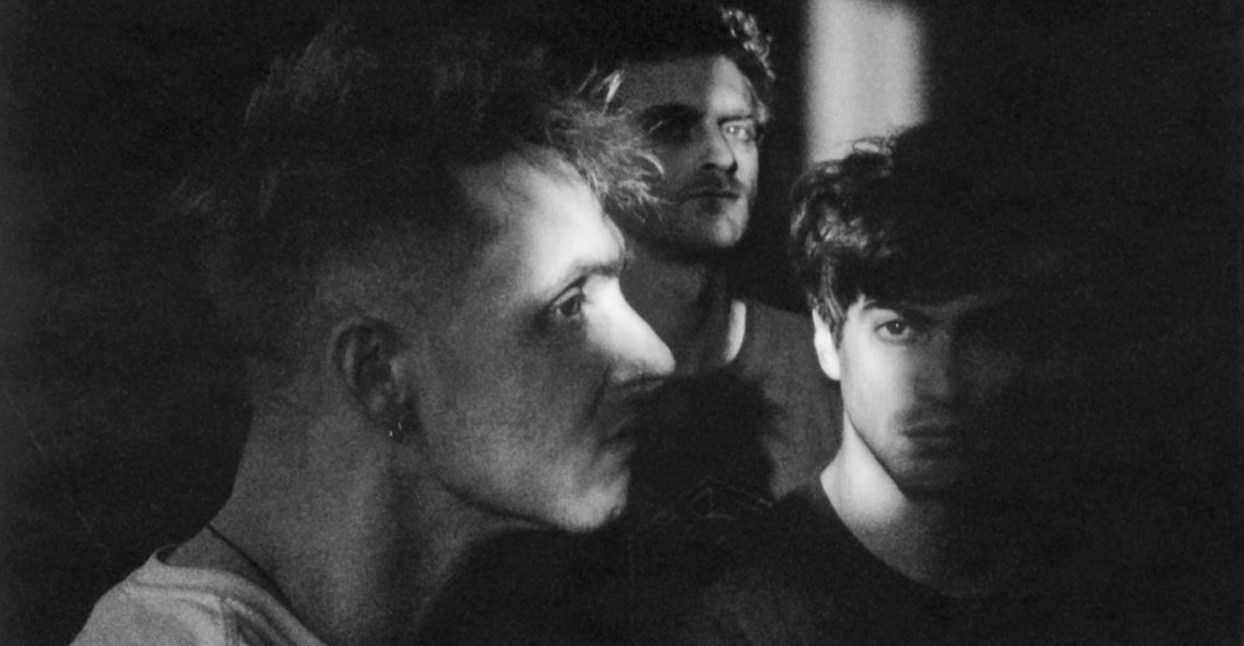 Ben Greenberg, guitarist and programmer for the industrial punk outfit Uniform, is both proud of and baffled by his band's new record The Long Walk. "It's funny," he says at the end of a 45-minute conversation, "because we haven't done any interviews on [The Long Walk] yet, so I hadn't summed it up. But now that I am, it's like every part of this record was testing out a theory, and then having that theory work." In addition to his duties in Uniform, Greenberg has been a self-employed audio engineer for seven years, meaning that there just aren't as many new sounds for him to discover as there once were. And yet, on The Long Walk, the band found ways to innovate.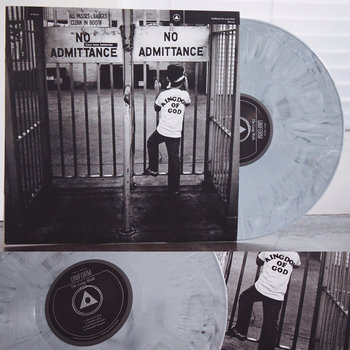 .
00:10 / 00:58
Merch for this release:
Compact Disc (CD), Vinyl LP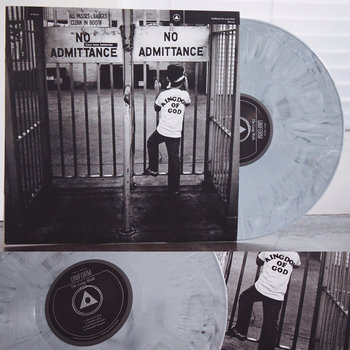 The Long Walk is the first Uniform record to feature live drums. On prior recordings, Greenberg held down rhythm, bass, and guitar alongside vocals by Michael Berdan. "I had planned on eventually having a drummer as soon as we started Uniform," Greenberg says. "I've never had a band based in electronic percussion. I had wanted to set up a template for that, but knew full well that three or four years down the line, I would add a drummer with triggers so that I could interact with them in real time, giving a human feel under the synthetic sound."
The band found their drummer in Greg Fox (Liturgy, Zs, Guardian Alien, and more)—though Fox wasn't originally supposed to play on the LP. "They had hit me up about doing a tour with them as kind of a hired gun," Fox says. "When they went into the studio for [The Long Walk], their plan was to have [Sean Mcguinness of Pissed Jeans] involved, but on the first day of recording, he fell ill, so Ben called me and said, 'Hey man, we have a problem here. This dude is sick and can't record, and we're wondering if you can.' I said 'Yeah, sure, I can do it.' I went in, learned all the songs, tracked everything in two or three days, and I think it was on like day two or three they were like, 'So…how about you just join the band?'"
Uniform's music was already a demolishing force, but The Long Walk kicks that crushing power up to 11. Guitar and bass singe the edges of the songs, drums pulverize, and Berdan's vocals are more maniacal and dynamic than ever. The singer has never lacked venom, but from his first cries on "The Walk," the first track on the new LP, Berdan sounds like he's been chewing an adrenal gland.
"Berdan did his vocals in my bathroom, which is—for better or for worse—his most comfortable vocal tracking environment," says Greenberg. "For a room mic, I used a hydrophone—I had this feeling something cool would happen by recording things underwater. So Berdan was singing into a mic that he was holding, and then we filled the bathtub and put the hydrophone in it. It's not a huge bathroom, but it's big enough, and the hydrophone captured the entire sound of him singing in the room, but underwater—so it was constantly modulating. As the water moved, the sound of his voice was affected by that."
The lyrics on The Long Walk push into new territory as well. Previously, Berdan had touched on personal history: addiction ("Habit" from Wake In Fright), fear of memory loss ("Learning to Forget" from Perfect World), and insomnia ("Ghosthouse" from Ghosthouse). And while The Long Walk is still personal, it deals with those experiences through sociological and spiritual lenses. "I feel incapable of creating any kind of work that doesn't hold an immediate relevance to me," Berdan says, "and this is just the shit that I was going through." In this case, Berdan found himself revisiting the religious beliefs he grew up with; and while he once again identifies as Catholic again, his views are more realistic, functional, and modern. "A lot of The Long Walk is about reconciling the good that I see in world—religions, meditation, and prayer—with the questions of a day-to-day agnostic," he says. "While I'm a Catholic, if you put a gun to my head and said 'Is there a God?' I don't know. There very well might not be. [I'm also] reconciling things that I do find to be downright evil, too, about major world religion."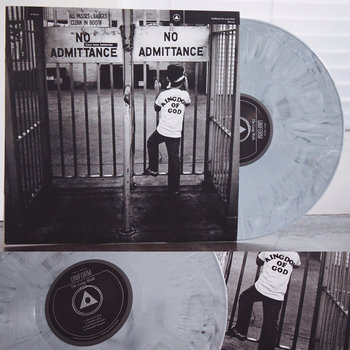 .
00:10 / 00:58
Merch for this release:
Compact Disc (CD), Vinyl LP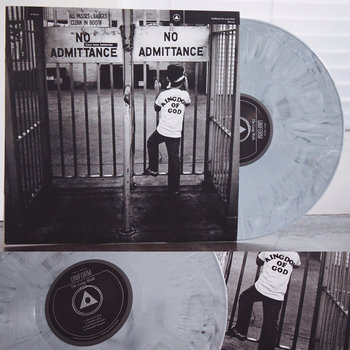 The record title comes from a novel of the same name by Stephen King, under the pen name Richard Bachman, wherein a fascistic government holds a parade of death each year, featuring an unlucky group of kids who walk until all but one collapses and dies. "I related a lot of the walking, falling, collapsing, dying, and being shot to societal expectations, and not being able to live up to them," Berdan says. "In the end, even if you win, you wind up insane. The underlying idea is the walk away from what my parents thought a good religious human being was to a place of atheism and agnosticism, and then back to an agnosticism with a spiritual side that may even embrace the idea of a higher power and ritual I grew up with.
"We all exist in these emotional, philosophical, ethical grey tones," Berdan explains further. "For me, the thing to do is at least try and understand them. Acknowledge that they exist. Try to follow that thread to a place where you feel comfortable, a place where you can use that in the day-to-day to exist as a better human being." For Uniform, this also means making as much noise as possible along the way.