FEATURES
The Tiny World of Trixie's Big Red Motorbike
By Shy Thompson · May 12, 2021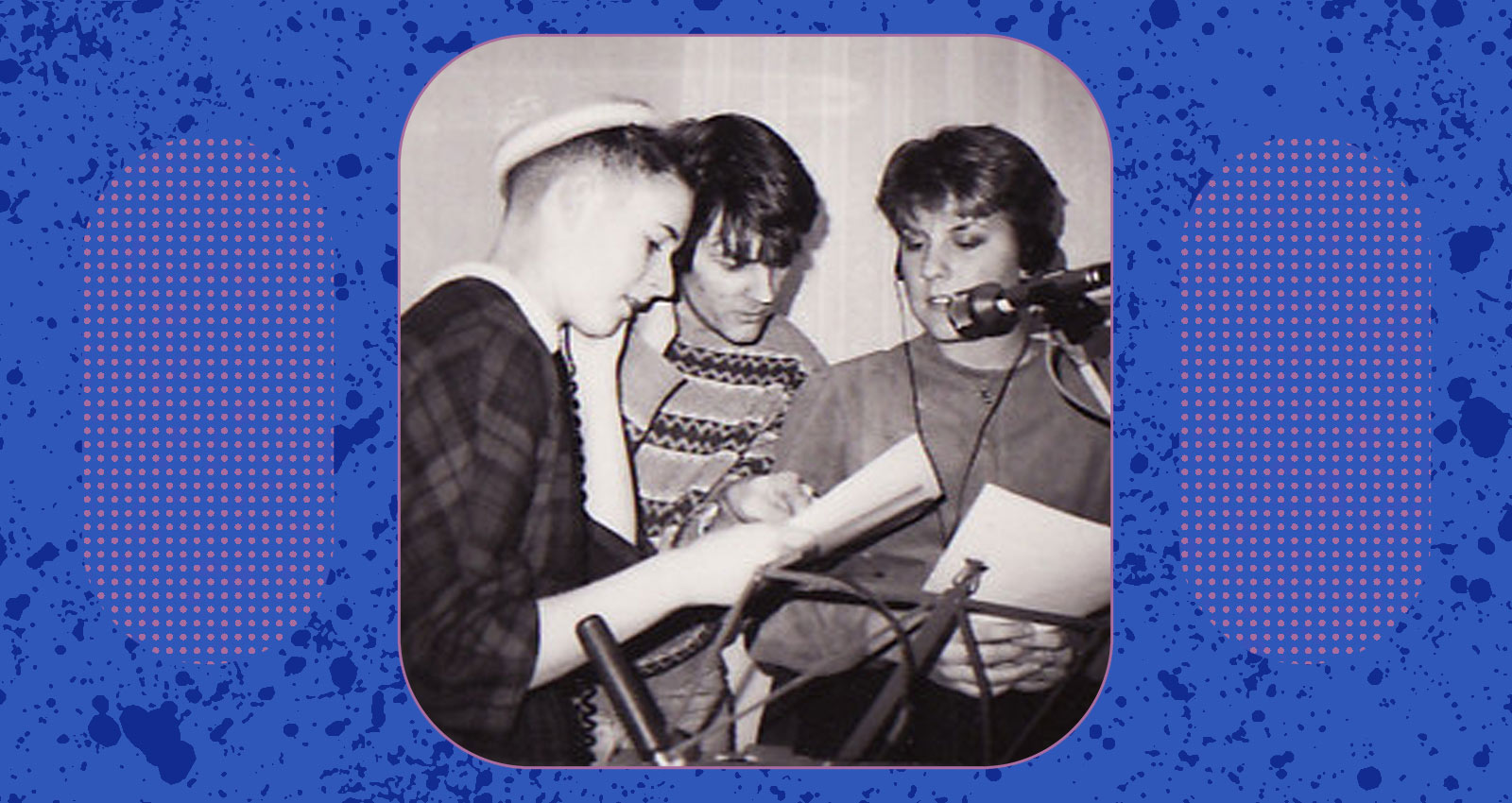 Trixie's Big Red Motorbike—an indie pop band formed in 1981 by siblings Mark and Melanie Litten—may have gotten their start on England's Isle of Wight, but their music occupies an even smaller space, sequestered in its own world. Asked about their contributions to Feet on the Street, a compilation of bands from the island, Mark Litten admitted in a 2012 interview: "We really didn't have any contact with other Isle of Wight bands. We never heard anyone from there with even a remotely similar approach to music."
All Day Long in Bliss, a retrospective collection of everything the band ever released (and some that they didn't), is a push to make their world a little bit bigger, but also an attempt at correcting the record. "The Trixie's archive was in a mess, with dodgy MP3s floating around the internet, nobody knowing our discography properly, lost photos from the '80s, etc.," Mark said in that same interview. "So I tried to bring everything together on the album."
Insulated from what was happening in their local scene, Mark and Melanie found influence in a menagerie of other sources instead: Television theme songs, advertising jingles, British chart hits, and UK punk from the late '70s, namely Buzzcocks and The Rezillos. (The band's name comes from the song "Rev-Up!" by Rezillos splinter group The Revillos, which makes mention of a cool chick named Trixie.) Mark also cites the all-female post-punk group Marine Girls' Beach Party as an important touchstone that inspired him to start writing his own songs.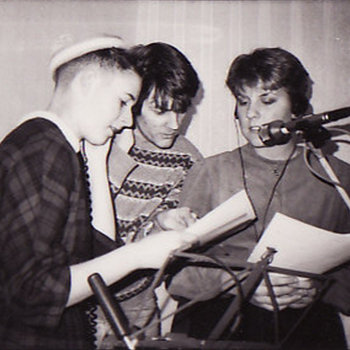 .
00:10 / 00:58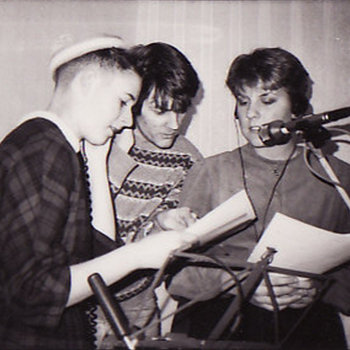 Their recording studio, which would be affectionately referred to as Trixieland, was simply Mark's bedroom—a cramped 7 x 7 x 7 foot space stuffed with all the instruments he owned, his record collection, two tape recorders, and a bed. The first song they recorded, "Invisible Boyfriend," featured only Melanie's half-spoken, soft-spoken vocals and Mark playing a bouncy guitar rhythm and simple bassline. Proud of what they'd accomplished, they decided they wanted to make a record—but rather than searching for a label, they got their hands dirty and did it all themselves. They designed the sleeves by collaging together photos and clippings, photocopied them as cheaply as possible, and stapled them together by hand. They pressed a humble 100 copies of the single and sold them by mail order.
Mark and Melanie would have wildly different outlooks on what the future would bring. "Melanie expected exactly nothing to happen," Mark said, "and I expected to be a superstar within a few weeks. We have different personalities." Being asked to do a recording session for DJ and indie kingmaker John Peel's radio show on the BBC in 1982, however, would be a shock to them both. Trixie's Big Red Motorbike, so on the fringes of the music business, were surprised that the gig even paid.
The band had been slowly building up recognition by word of mouth, but Peel's endorsement significantly sped up the work. They were able to print 1000 copies of their second release, 5 Songs, and 2000 of the "Norman and Narcissus" single, which became a minor hit. They were even able to collaborate with one of their musical heroes, Jane Fox of Marine Girls, who Mark had become pen pals with; she sings backup on both sides of the "Norman and Narcissus" single, and lent Mark the acoustic bass that gives both tracks their more laid-back, jazzy feel.
.
00:10 / 00:58
By 1986, Trixie's Big Red Motorbike had finally run out of gas. "Melanie went to live in Brighton with Jane and some other friends, and I stopped writing songs," Mark recalls. "So we just called it a day."
Mark Litten would, sadly, pass away in September of 2015, only three years after putting together All Day Long in Bliss. The compilation's release brought the band a new audience, which allowed them to do a modest tour of Europe and Japan. Melanie, too shy to perform and comfortably settled into her day job, declined to join, so Mark brought his daughter Jane along to sing—her voice, he said, is "uncannily like Melanie's." Mark had plans to record and release more material that would ultimately go unfulfilled, but he was grateful to share the music he created with his sister one more time, with fans both new and old.
"I'm quite proud of what we achieved all by ourselves," he writes in the liner notes of All Day Long in Bliss, adding: "It's really good to see new young bands doing the same kind of thing today, using the internet." He'd be happy to see that DIY spirit is still going strong.