FEATURES
Tracy McNeil's North American Sound Settles in Australia
By Amanda Wicks · June 30, 2016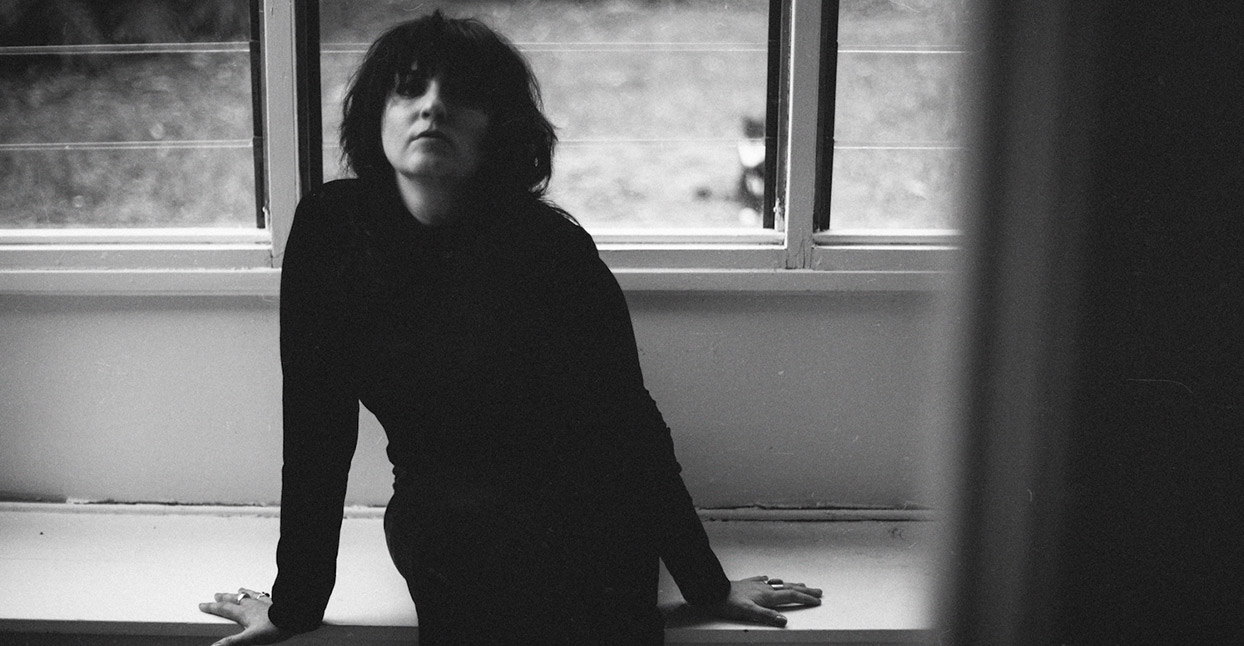 Canadian singer-songwriter Tracy McNeil has journeyed far from home the past eight years, settling eventually in Melbourne, Australia. Her accent reflects that shuffling: her voice is a blend of drawn-out Canadian vowels and traces of an Australian lilt, resulting in a curious sound all her own. Like her voice, McNeil's roots-driven blend of rock and folk-pop also defies easy categorization. Thanks to her travels and her curious ear, McNeil's songs are host to a multitude of musical and geographic influences, all of them grounded in a kind of rustic Americana.
Her fourth album, Thieves, nods to the Laurel Canyon sound—which is all the more striking given the distance that exists between Melbourne and southern California. In drawing on that tradition, she does what so many musicians have done before her, using it to clarify her own voice. Thieves is McNeil's most mature and personal album to date; she wrote much of it after spending time with her father during the last three months of his life. The resulting music takes chances with longer songs that breathe both musically and lyrically, traversing terrain that explores spatial, temporal and emotional distances.
With a 14-hour time difference between Australia and the eastern United States, McNeil took some time before heading off to her job as a high school drama and music teacher to speak with Bandcamp about Thieves and the journeys that shaped its arrival.
What drew you to Australia?
I actually came out here to do a post-graduate degree in education. I couldn't handle the thought of doing any more uni in Canada, because I was so sick of school. I came to music late; this was in my late 20s, early 30s. I made a record in Canada and then I basically released it, did the launch, and then left for Australia a week later.
How has the country shaped your musical development?
I put a band together out here and really started sinking into the music scene, and loving it and co-writing with other people. One thing lead to another, and before I knew it, I had a great band put together and I started working on a record with Jordie Lane, who's this amazing songwriter, and I never wanted to leave. I came for 10 months, and here we are eight years later.
Isn't that how it always happens, though?
Yeah, it's nuts. But the music scene in Melbourne is so incredible.
You've been quite the traveler. Do you feel your identity closely tied to a certain country these days?
I have been here for eight years, but I've lived all across Canada as well. I lived in Vancouver for five years, and I was out in Montreal for four years, all doing various art things and studying. I feel strongly Canadian; I don't think in eight years I've lost that. My accent has morphed into this weird hybrid Australia-Canadian thing. I don't know why that is. I guess you just absorb wherever you live. My husband is Australian, I've got a stepdaughter, you know, I'm surrounded by Aussies. I'm not embedded in Canadian culture anymore. I miss the seasons big time. I miss snow, the romanticism of it.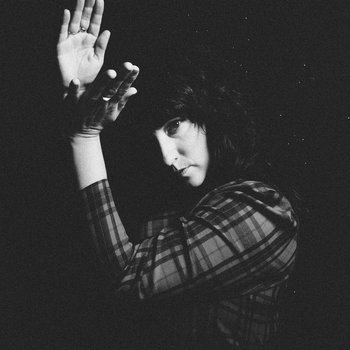 .
00:10 / 00:58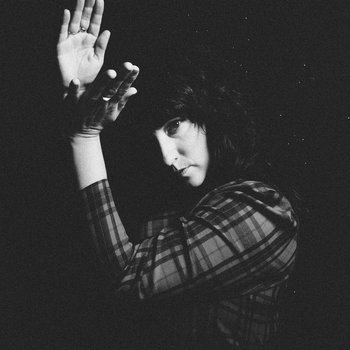 Merch for this release:
Vinyl LP, Compact Disc (CD)
But maybe not the impracticality of it.
Yeah, exactly. Melbourne, the climate is up and down, but we don't get any snow, which is kind of nice. I feel Canadian, that's for sure, but I feel quite at home here as well. Culturally, we're pretty similar. There's a real kind of laidback, 'don't talk about yourself too much attitude' in Melbourne—you don't want to draw attention to yourself. It's very un-American in a way, and I feel Canada and Australia are a little bit more aligned in that. Which sometimes isn't necessarily a good thing. I think there's something really great about the prowess and pride of American performers that we lack, or don't celebrate.
Your sound on this record has been equated with the Laurel Canyon tradition, but obviously from a geographic standpoint you're another world away. How did you become familiar with this sound?
I grew up listening to all that music; my parents were heavy into music. It's all there, all of it. [The band and I] really love the stuff coming out of that era, we're all influenced by the same music. We're all from the same place musically, and we like the old stuff like Crosby, Stills & Nash and Fleetwood Mac, that clean harmony sound and that California-slick production. And we all love the contemporary bands like Alabama Shakes, and Houndmouth. We're all drawing from the same influences, because there's no way the record could sound like anything else. It's not like somebody in the band is a death metal fan and they're reluctantly playing alt-country.
Thieves is long by singer-songwriter standards. Why did you decide to let this album breathe so much?
I really stood my ground, actually. It's the most personal record I've made. I couldn't cut down anything; it's going to be long, 28 minutes a side. The songs are too personal. If you start chopping them up, they're no longer what they need to be, and the story's not relevant. I can't tell the story in that length of time. I just went, 'Screw it. Oh well.' I'm not making three-minute pop songs that are going to be on mainstream radio anyway.
Well, it's yielded your most mature work so far. Were there any specific events or experiences that contributed to developing and pushing you further this time around?
I had a pretty major year in 2015. I lost my dad back when I was in Canada. I had three months to spend with him. He had cancer, and I was lucky enough to actually be there and spend some time with him when he passed. It was huge in shaping this record. I had a really close relationship with him. He was a touring musician in the '70s. I played his old Gibson guitar, his Hummingbird. I helped him finish the record he'd been working on with his friend for 10 years while he was there, pushing to get that done before he passed away. So there's a huge connection to music and this lifestyle that is influenced directly by him.
A lot of the songs were written while I was overseas. "Ashes" was written a few days before he passed away. I also lost another family member that year, sadly, so I attended two funerals and a wedding. It was a really tumultuous, crazy year and, in the midst of that, leaving and meeting my band in Nashville and carrying on. You go and you play the shows and you come back and start working on a record. I had a couple [songs] before I went overseas that I'd written in Melbourne, and the rest were completely informed by what was going on in my life at the time and various relationships breaking down around me. It's not a 20-year-old's record, for sure. I guess that's why the songs are longer. I didn't think about time. I just wrote them and we'd record them and went, 'Shit, here's another over five minutes.'
It's interesting that you mention these heavy emotional experiences that punctuate the album, because there's a very striking theme of distance on the record. It appears both in terms of space and time, and also in an emotional way. How do you see distance affecting your songwriting?
Distance allows you time to reflect and put your feels in perspective. Distance also plays games on you a little bit as well. It's kind of like a shape shifter. It fools you. You remember things differently. You're gone for three weeks, and that person is no longer at your side. The way you think about them, the way you look at them in your mind's eye, the conversations you've had—everything shifts through time and through distance. What you remember: Is it accurate? Is it not? I think "Blueprint" really touches on that the most. Like, "Am I really feeling what I think I'm feeling? Am I making more of the moment than it really was?" It definitely influences your actual feelings.
I'm fascinated by that whole thing. I mean, every year and a half I'm in Canada, and then you've got a month to make memories, reconnect with people, and soak it up like a sponge and then carry it back to Australia, and then that's going to hold you over until the next time you've got $3,000 to get a plane ticket. You get these little chunks of time. Time is a fooler. When you're waiting around for someone you love to pass away, minutes feel like hours, you're just sitting there, and then they feel like minutes and seconds again. Like, "Oh it's gone, I just had five minutes with him and it felt like nothing," or, "It felt like a lifetime because we sat in silence together or shared a story," or whatever it might be. Time's a huge factor in there. I'm exploring it in different ways.
You mentioned bands like Fleetwood Mac and Alabama Shakes earlier. What do you hope to contribute to the genre? How do you want to leave a mark?
I don't know. I mean, in some ways, is anything new anymore? We wear our influences quite openly, but I do think there's something that you can't put your finger on that we do that makes it contemporary. I'm a Canadian playing with four other Australians, and, yes, we all like the same music, but we're so embedded in our own cultural and musical backgrounds, and mine isn't Australian. But the rest of the band members, even though they like all that American and Canadian stuff, a song like the beginning of "White Rose" you can hear the Australian. It's like a Paul Kelly song. The guitar riff, a Canadian wouldn't have played that, an American wouldn't have played that, you know? You still hear a more Australian influence in there somewhere.
It's an interesting blend. You've got North American music working together, old and new, and you've also got the different changes, different arrangements, different harmony ideas that are coming from contemporary bands mixed in. The interplay between the two guitars in the band is something that's really important to us as well. Not many contemporary bands have the two guitars working in that way. It's kinda got its own thing. My last record was nominated for Best Folk Roots Album and Best Country Album [by the Age Music Victoria Genre Awards]. So for this one, who knows? Where does it fit? I guess Americana is the catchall, because it's not country, it's not rock, it's not pop, it's all of those things. I've written us out of a box that can be easily ticked and rewarded. That also makes it unique as well.
I know you opened for Dawes last year, and they have that great lyric, "Anyone that makes anything new only breaks something else." You're breaking all of these influences in order to create that new sound.
I do feel that. They're my favorite band in the world! That was amazing. [Taylor Goldsmith] is an incredible songwriter. That's it. You've gotta break the old to get something new. We can't be pigeonholed unless Americana is the pigeonhole, but where else are you going to put us? All you can hope is that people connect with it. We'll see what happens. I think it's exciting that it doesn't fit anywhere. It's the most unforgiving and the boldest and the most vulnerable to date, for me.
—Amanda Wicks