FEATURES
Tony Molina: Notes From Underground
By Maria Sherman · November 03, 2016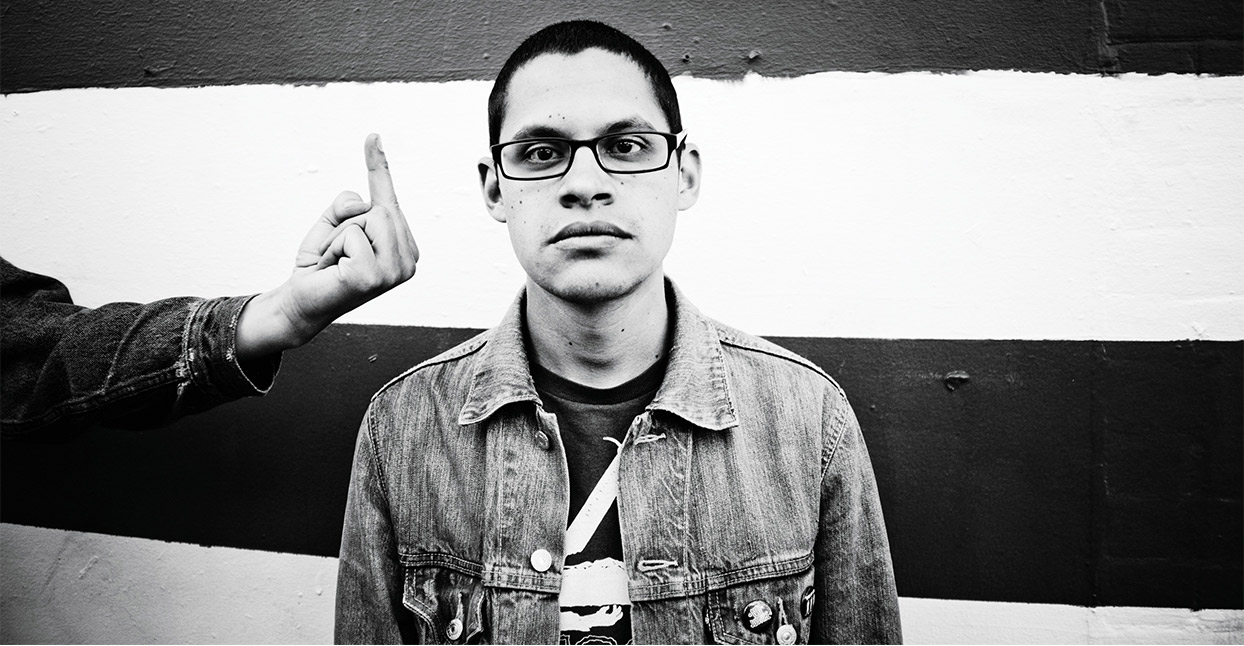 Though it's unusual to associate California sunshine with illness, San Francisco's Tony Molina is nonetheless getting over a cold after a long weekend at Oakland's California Deathfest. "Whenever there's a festival, people get sick," he says, a slight nasal intonation in his speech. "I got to tell you, I'm at my drummer's house, and this shit is haunted. Lights keep turning on and off. The cabinets keep slamming. My friend went to a hippie store yesterday and bought hella sage. He's throwing sage around the house and I'm posted up in his room, listening to Mystifier with candles, being hella rough." He laughs. "There's probably all types of shit that went down here. There's are bowls of salt everywhere and I'm like, 'Fuck this, fool, let's listen to Sarcófago in the dark. Turn your fucking iPhone off, man.'"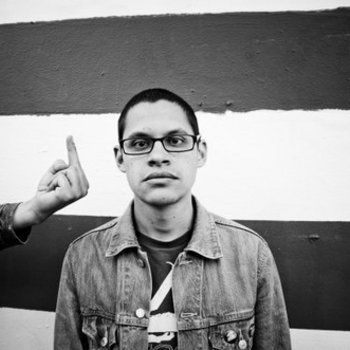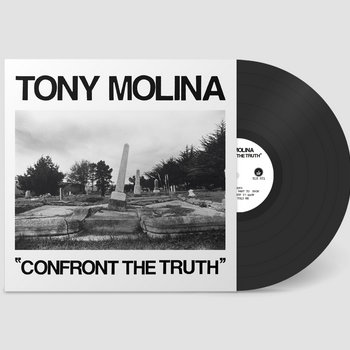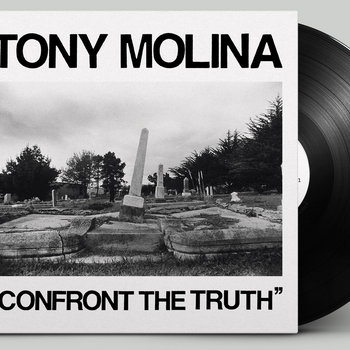 .
00:10 / 00:58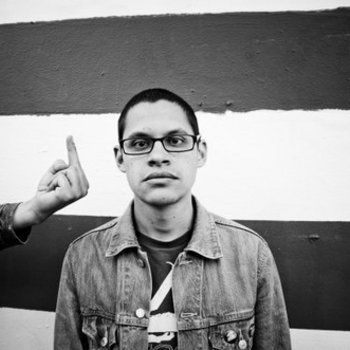 Merch for this release:
Vinyl LP, 7" Vinyl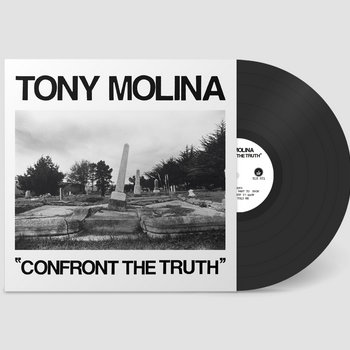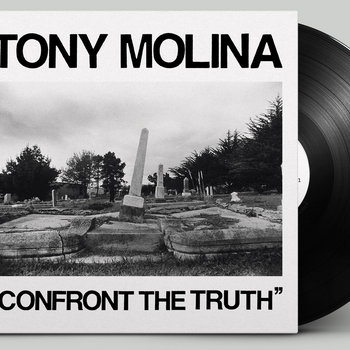 Molina wears his Bay Area identity with pride—it's reflected not only in the way he speaks, but in the way he approaches music, his pithy song structures indebted to his love of Bay Area powerviolence. But despite his hometown loyalty, Molina is despairing the changes he's seen over the last few years. "The Bay is weird now," he says. "I've been here my whole life. Everything that's tight about the Bay, especially San Francisco, is gone. I live in West Bay, which is tight, but it's kind of boring, you know? [A lot of people] moved to L.A. or New York. In our scene, we do our own thing. It's low-key. Everyone is getting older. We're all in our 30s now, trying to, like, live." Molina's only antidote to the change in his surroundings is to double-down on the thing he loves: making music. "I do this shit full-fucking time," he says. "My new band, we just recorded yesterday, it's like old powerviolence. I'm keeping it separate because it's underground. People right now are talking about the underground; people are reviewing hardcore records on Pitchfork or whatever. I think that's bullshit. The underground is the underground."
It doesn't take long for any conversation with Molina to shift to hardcore. He grew up on local punk acts in the densely-populated Bay Area—but his own music is often very different. Case in point: his latest 7", the 10-minute, 8-track EP Confront the Truth, is Molina at his most pop-friendly, full of hushed acoustic guitars and plaintive vocal melodies. The only traces of his fondness for punk are in the intricacies of his riffs and, of course, the brief length of the tracks. (Most of them barely reach the one-minute mark.) "When I first started trying to write songs as an awkward-ass teenager, they would be regular-length songs," he says. "There would be a verse and a chorus, another verse and a chorus, whatever. It wasn't good. At one point I realized that short songs can be cool," he explains. "The Beach Boys' album Friends, the first song is 30 seconds. It's a beautiful song. It's called 'Meant for You.' It's a Hammond organ, and Mike Love singing one verse, and then it just fades out. [Short songs were] my way of figuring out how to navigate even making a recording. I'm from West Bay, so I grew up listening to No Less and Spazz and all that stuff, too. I kind of just figured out [how to write short songs,] in my own weird way. I record stuff privately, and then people put it out eventually. If you make music privately, if you think no one is ever going to hear it, there are no rules. You can do whatever the fuck you want."
Molina's approach to songwriting is informed by the fact that he's also an obsessive consumer of music. "I'm just obsessed with records," he says. "I don't feel like a songwriter at all. I just feel like I'm a super fan. Me and my friends, the way we do our underground shit is that we'll all be super stoked about [a specific release], and we're all like, 'We gotta do a band that sounds like this.' For pop, it's the same thing. 'I'm gonna go record these songs and they're going to be in a certain style.'"
Before Confront the Truth, Molina reissued his 2013 album Dissed & Dismissed on Oakland indie-pop label Slumberland Records. Like the new 7-inch, it's a short release piled to the brim with songs about heartbreak and self-doubt—themes that are themselves another outgrowth of Molina's obsession with music. "That's what songs are supposed to be about," he says. People ask me [about depressing songs] and I'm like, 'What are you talking about? This is what all classic music [is about.] Listen to a Thin Lizzy ballad. It's hella sad.' Also, a lot of the songs [on Confront the Truth] are about other people, or not specific to a situation that I'm in. When you have chords that go a certain way, what's the alternative? Am I supposed to write a song about how I love surfing? The songs call for [sad] lyrics. I really don't make the rules." In fact, the lyrics are often the last item to enter the songwriting equation. "I don't spend anytime writing lyrics, ever," he says. "I demo a song and then I have to do the vocals and I'll come up the vocals right away and record it. Even on the new 7-inch, I came up with a lot of that while I was doing the vocal."
Which is a somewhat startling revelation, because the EP functions as a cohesive work. Songs like "Hung Up on the Dream" detail the morose moments after a breakup; "See Me Fall" is about trying to win back the heart of someone who was bad for you in the first place. For Molina, all that sentiment is accidental. "Those songs were written years apart from one another," he reveals, "'Hung Up,' I think a lot of people can relate to that song. If you ever have a really rough breakup and you've moving on and you're getting your shit together and then you have a dream about that person, it brings you right back."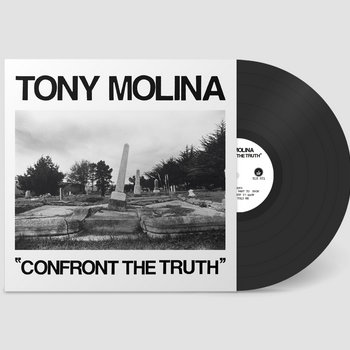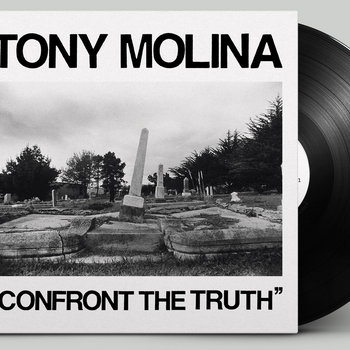 .
00:10 / 00:58
Merch for this release:
Vinyl LP, 7" Vinyl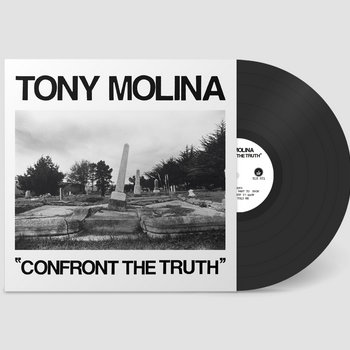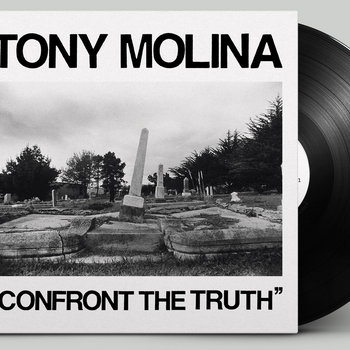 Instead, the themes on Confront the Truth are universal, the kind Molina learned from life-long Beatles worship. "The song 'No One Told Me' is about a dream I had. At that time, I was listening to All Things Must Pass a lot. I feel like the aesthetic of that tune is probably George [Harrison] and early John Lennon solo stuff." He adds, "The Beatles are my lifelong favorite band. It's the first music I ever remember hearing when I was a little kid. My mom's obsessed with the Beatles. My dad's obsessed with the Beatles, too. It's funny because my mom, she's all about early Beatles. My dad, he smokes weed and shit, so he's all about later Beatles. We used to have Hard Days Night on VHS, and I remember being, like, four, and watching it over and over and over. My favorite band; it never gets old."
Molina's solo work has a similar feeling of timelessness—his musicality shifts from hardcore to the soft power pop, his interest solely on the sounds; the rest comes naturally. Talking to Molina is a reminder than when some artists start making music, it's only so they can add to the massive collection of music they enjoy, to contribute to the very thing from which they derive most pleasure. Molina is a music fan, first and foremost. That's what makes him one of the most interesting figures in the underground, in the Bay Area, and beyond.
—Maria Sherman