FEATURES
Tomoko Omura on Blending Jazz With Japanese Folk Tales
By Dave Sumner · July 21, 2021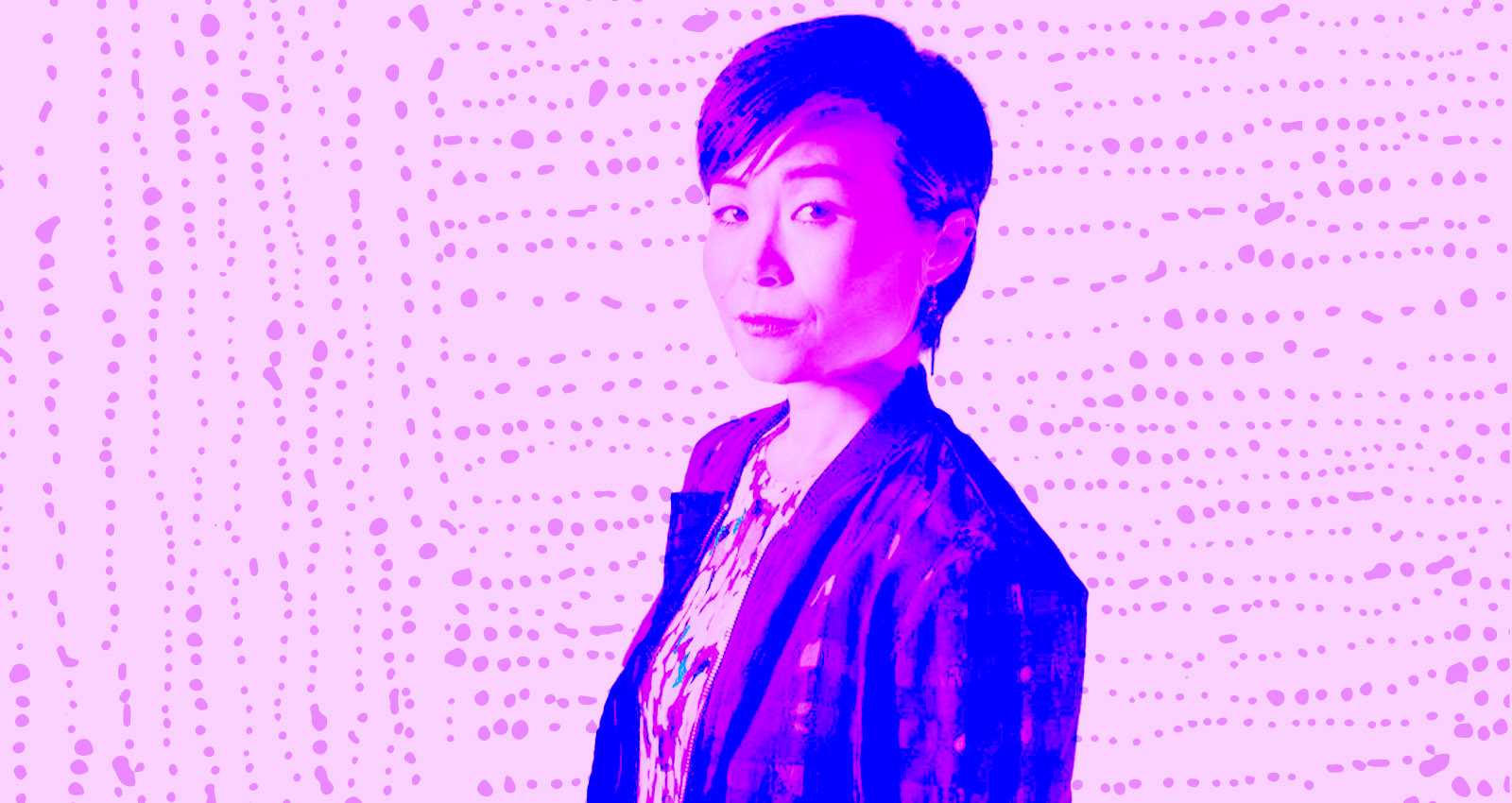 In 2015, Japanese violinist Tomoko Omura decided to arrange 10 well-known Japanese songs—a mix of old folk songs and popular modern tunes—for performance as jazz pieces on an album she would title Roots. The inspiration for the project was relatively straightforward. "I was looking for something I could bring to jazz," she explains. "I had been reading a lot of Japanese folk tales, and I had an idea that I wanted to write music for these stories."
.
00:10 / 00:58
Merch for this release:
Compact Disc (CD)
On follow-up Branches Vol.1, Omura added a few original compositions to the mix, in songs where elements of jazz and Japanese folk music complement one another, one influence flowing into the other and back out again. On the just-released Branches Vol.2, the Shizuoka-born violinist has expanded the project yet again, incorporating themes that reflect the country's past. And while Omura currently lives in New York, the connection to the country of her birth remains strong. "Even though I've been here for 16 years, I still think of myself as just a Japanese person," she laughs, "So, it's very natural for me to go back to my roots. I still breathe it."
As Omura began working on the project, she began noticing parallels to her own story in the folk tales she was using as source material. "Urashima Suite" is based on the folktale "Urashima Tarō" ("In Japan, everyone knows it," Omura says), which tells the story of a fisherman who journeys to an undersea kingdom where time begins to lose its meaning. Omura felt a connection between that story and her own journey to Boston in 2004 to attend the Berklee College of Music. "When I was in Boston, a month felt like a year," she says. "I couldn't speak the language, and everything was new. But when I returned to Japan, my brain was different. Everything was still the same, but I was not. So, 'Urashima Tarō' is not just a story. That concept of time is a way we feel when those changes happen in our lives."
That feeling is captured in Omura's "Urashima Suite." The violinist's quintet—which features pianist Glenn Zaleski, bassist Pablo Menares, guitarist Jeff Miles, and drummer Jay Sawyer—begins with a bright, excitable tone, mirroring the intrigue of new mysteries discovered and novel paths taken. Gradually, it becomes more tumultuous, ending in the big come-down: A return to reality, with the music's melancholy tone accentuating the story's revelation of what was gained and what was lost in the journey.
Branches Vol.2 is as much about the facts of Japanese history as the stories that mythologize them. "On Roots, I had an Okinawan traditional song, and it got me thinking about similarities between Okinawan music and Ainu music," Omura says. When she learned that a friend was studying the Ainu people, it inspired Omura to begin working on a new piece. "The Ainu have their own language and their own music, but there is a theory that Okinawa and Ainu could have been the same tribe, and that they split to north and south when people entered Japan," Omura explains. "I thought that was fascinating as a concept." Researching music with an Ainu influence at its core led Omura to a melody by Umeko Ando; that, in turn, led to the arrangement "Bow's Dance."
.
00:10 / 00:58
Merch for this release:
Compact Disc (CD)
On that piece, Omura's violin adopts a solemn tone, flowing with an effortless grace, landing like a symbol of the Ainu peoples' difficult history and Omura's embrace of their music. While Omura's deep dive into the music of the Ainu was relatively new, the Edo folk song she chose as the base for "To Ryan Se" was far more familiar. "I have some personal history with that song," Omura says. "I liked it ever since I was a kid, and I wanted to have some adventurous music." Omura's rendition sports an up-tempo pace, a playful bounce, and moments of wild abandon, reflecting the song's status in playground tradition.
"I grew up with this music, so in a way, there was no difference if it was traditional or new," Omura says. "[All of this] music existed at the same time for me. I was the same age, right? I was watching TV, and it was always there. I pick the melodies that resonate, and then improvise. Sometimes I think, 'It would be fun to hear a kind of groove or harmony with a tune,' or, 'I want to try something new.' But it's very important for me to have a special connection with the music I'm creating."
That same spirit of connection gave birth to "Tomie's Blues." As Omura explains it, "It's a composition I dedicated to my grandmother. I was very close to her, and we were similar people. I wanted to write something for her. The day after her death, I improvised this song." As its title suggests, the track has the transcendent quality of all great blues music, simultaneously expressing both sorrow and joy. "When I analyzed the melody, I had the idea to turn it into a 12-bar blues," Omura explains. "The song repeats the melody, but changes the duration of the rhythm." In a way, "Tomie's Blues" reflects the overarching theme of all of Omura's work, dating back to Roots in 2015. "It's a cycle blues," she explains, "but the time expands and contracts…just like life. I want to express that in music. I want to be creating personal music that's a force."