FEATURES
The Story of the First Electronic Pop Record Ever Made
By Miles Bowe · November 16, 2021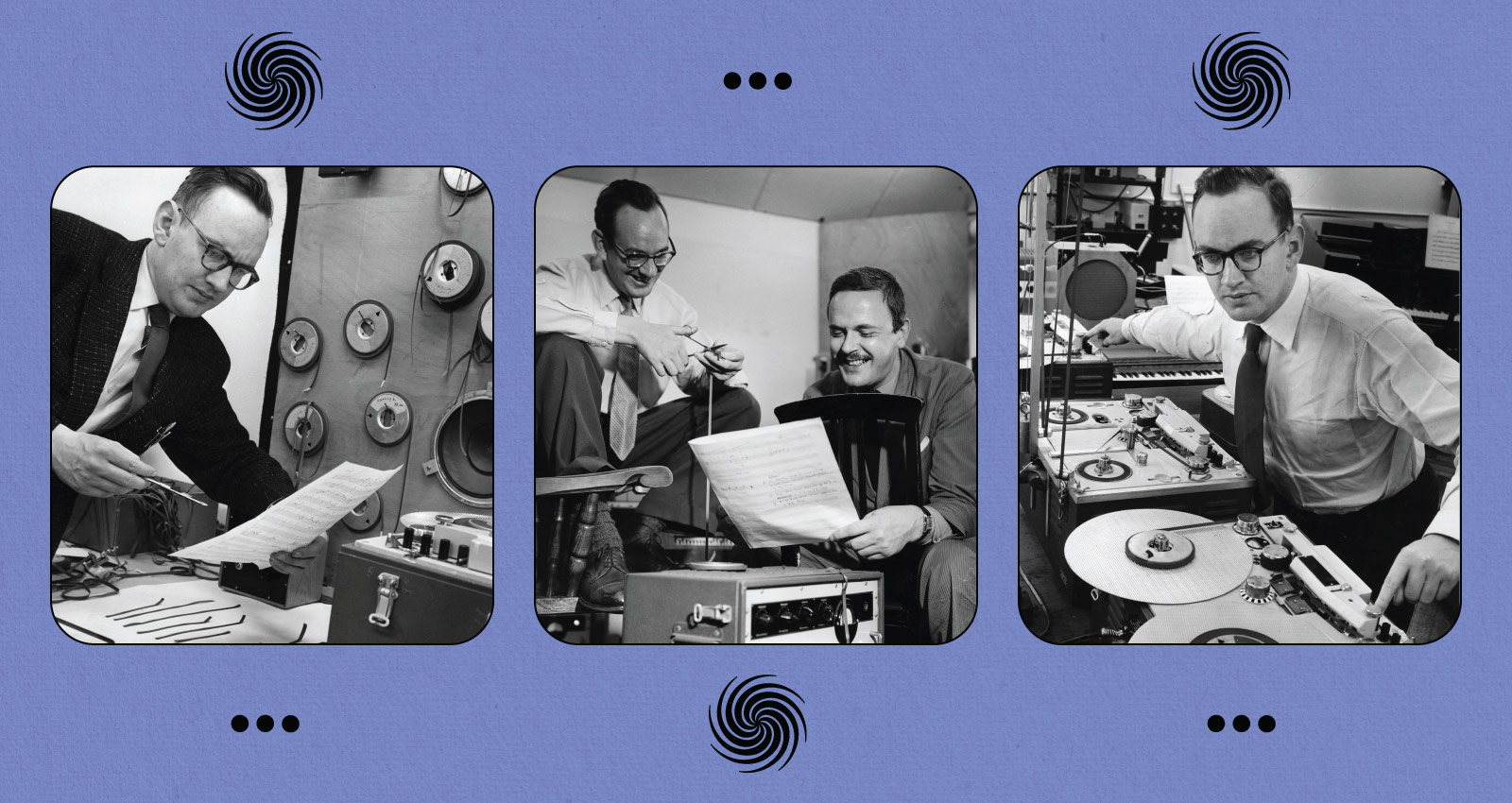 When most people think of "electronic music" in the 1950s, they're usually thinking about one of two things: cutting-edge electroacoustic experiments—Karlheinz Stockhausen's "elektronische musik" or France's musique concrète—or the novelties found in theremin-scored sci-fi movies and cartoons. The Fascinating World of Electronic Music—a compilation of early electronic works by Dutch composers Tom Dissevelt and Kid Baltan—giddily straddles this dichotomy. Initially marketed as a way for consumers to show off their hi-fi sound systems, it now stands as one of the earliest examples of what could be called "electronic pop," and its fusion of electroacoustic processing, big-band style, and jazz arrangements still resonates today. Released in 1963 (though some of the recordings date back to 1957), their work is a baffling and beautiful thing to experience.
"[I] discovered it around 2007 as I was building up towards the first Dolphins release, says Lieven Martens, a Belgian experimental artist who previously performed as Dolphins Into The Future. "I was very much into cutting and pasting tapes into new rhythms and sounds, creating 'electronic' music from scratch—sort of laboratory style. Someone recommended Kid Baltan [and] Dissevelt. I remember thinking, 'These guys come close to how music sounds [when it's] coming from a dream.' Direct to tape from the subconscious."
.
00:10 / 00:58
Merch for this release:
Vinyl LP
The sensation Martens describes will be familiar to anyone who hears Fascinating World's evocative opener "Syncopation." Layers of fuzzy electronic tones unfold into twinkling melodies and lush, almost romantic, flourishes. Other tracks, like "Whirling," blend electroacoustic textures and jazz piano, while "Intersection (Fantasy For Electronic Sound And Orchestra)" lives up to its subtitle by shifting from musique concrète to orchestral bombast worthy of a chase sequence in a film. Even the more obscure moments feel ahead of their time, like the nearly industrial "Mechanical Motions," which recalls both Throbbing Gristle and PC Music in some primordial form.
The undeniable allure of these compositions has allowed The Fascinating World of Electronic Music to have an enduring legacy. It surfaced on game shows and science programs, lingering in people's minds for years, before it was championed by David Bowie writing about his favorite albums for Vanity Fair in 2003. Describing Baltan and Dissevelt as "a truly pioneering couple of Dutch bods," Bowie compared them to Ennio Morricone, "but far loopier" and lamented the lack of a remaster. In 2009, the composition "Vibration" had a viral moment in a video titled "Acid House from 1958," its squelchy tones resembling acid house's defining TB-303 bass synth—which Roland didn't invent until 1981.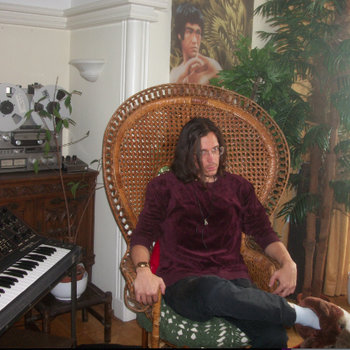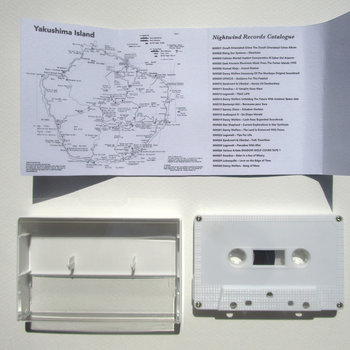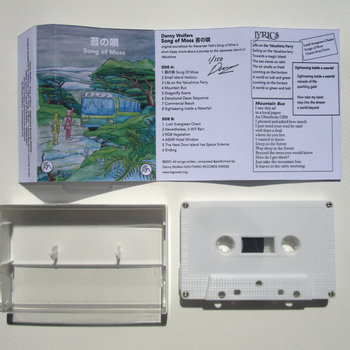 .
00:10 / 00:58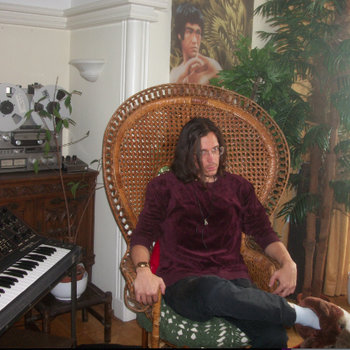 Merch for this release:
Cassette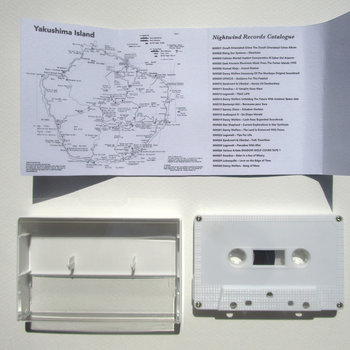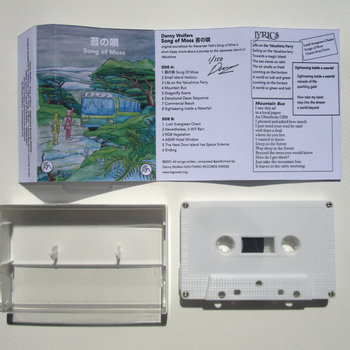 "I didn't know it existed when I was younger," explains Danny Wolfers, better known as the dance music producer Legowelt. "Only in the 2000s, or maybe late '90s, it got some attention when there was, I think, a documentary about it on TV. Interesting thing is, of course, that it was Philips who was behind it—sort of a Dutch Bell Labs or something." The Fascinating World of Electronic Music is easy to marvel at, but to really appreciate it requires digging into the origins of its creators—particularly one whose real name feels nearly lost to time.
Dick Raaijmakers started working for the Dutch electronics company Philips in 1954, initially on a radio assembly line, before moving into the acoustics section of their research department, Natuurkundig Laboratorium (or NatLab for short). The department only spent a few years funding electronic music research before pulling the plug in 1960, and is best known for the Philips Pavilion, an acoustic space designed by French-Greek composer Iannis Xenakis where Edgard Varèse's deeply influential "Poème électronique" debuted at the 1958 World's Fair.
What's less known is how Philips also explored the idea of "popular electronic music" at Natlab, beginning with a 1957 composition by Raaijmakers titled "Songs Of The Second Moon." Built from rhythmically cut tape loops and a playful Ondes Martenot melody, the magical tune was played over internal radios at Philips, providing a literal soundtrack to these scientific experiences. Rather than his own name, Raaijmakers took the pseudonym "Dik Natlab" and reversed it to read Kid Baltan. He was soon paired with Tom Dissevelt, a composer and jazz musician who had just arranged the music for Rita Reys, a singer on the Philips label. Together the pair made an EP titled Electronic Movements featuring brilliant compositions like "Syncopation," "Whirling," "Vibration," and "Drifting," all of which would be repurposed by Philips for The Fascinating World Of Electronic Music.
.
00:10 / 00:58
Merch for this release:
Vinyl LP
It's a story that might be lost forever if it weren't for Kees Tazelaar, a composer and head of The Hague's Institute of Sonology, who wrote the definitive history of Dutch electronic music with his book On The Threshold Of Beauty. After taking classes with Raaijmakers in 1987, the two became colleagues and friends.
"We discovered a mutual interest in the history of 'serious' electronic music," Tazelaar says. "After one of our meetings at his house, he gave me the Electronic Movements EP. By that time, I had started teaching analogue studio techniques at the Institute of Sonology and also became responsible for Sonology's tape archive. There, I discovered all the original production tapes of the electronic music produced at Philips Research in the 1950s."
This discovery resulted in a 2004 collection called Popular Electronics, a treasure trove of Philips-era electronic music arranged by Raaijmakers and Tazelaar. The pair were able to honor Dissevelt, who died in 1989, and introduce these recordings to a new generation—including artists like Wolfers and Martens, the latter of whom cited the collection's enormous influence on him as a young musician. Raaijmakers died in 2013, but interest in both composers's later individual work has been recently renewed. The Fascinating World Of Electronic Music may often be presented as a novelty, but Tazelaar points out that, "it's the combination of Dissevelt's musical imagination and Raaijmakers's technical skill that makes these pieces so special."
"I hope listeners have an understanding of how much hard work went into the production of this music. There were no computers, no MIDI, and no multichannel tape recordings in the studio it was made. The complex musical structures could only be made when they were composed and designed first, durations of notes recalculated into tape centimeters and then worked out by cutting and splicing each layer with tape individually, often note by note," he says. "And still, the music sounds more adventurous and complex than a lot of today's electronic dance music. There are so many little details to discover, which is what makes listening to these pieces again and again so rewarding."