FEATURES
The Unlikely Story of Tohru Aizawa Quartet's Obscure Japanese Jazz Classic
By Dean Van Nguyen · August 07, 2018
Consider Japan a jazz Arcadia. To a certain type of genre geek, it's the harmonious land where a wealth of phenomenal music exists—music that's long been inaccessible to Western ears. Collectors scour Japan's cities and the furthest reaches of the Internet for these recordings, many of which received tiny print runs before disappearing for good. It's also a place that, from about a half-decade ago, was producing some of the most interesting jazz on the planet.
In many ways, the story of jazz in Japan is a familiar one. This wholly American artform forged in the black communities of New Orleans in the late 19th century became a global marvel, and East Asia was as entranced as Kansas City, New York, Paris, and Amsterdam were. Jazz arrived in Japan much like it did the rest of the world—on boats. After World War I, bands would voyage on ocean liners to play clubs in Tokyo and other major cities. A healthy scene began to emerge in the 1920s and '30s, but an increasingly militaristic government, feeling that the music diluted Japanese culture, began to crack down, banning jazz during World War II as it was considered to be "the music of the enemy."
Japan was destroyed by the war. The tragedies of Hiroshima and Nagasaki live long in the collective psyche, and the bombings of Tokyo alone caused 100,000 civilian deaths. Between 1945 and 1952, the U.S. occupying forces, led by General Douglas A. MacArthur, enacted widespread military, political, economic, and social reforms. A side effect that MacArthur may not have foreseen was the restoration of jazz—American troops brought new records into the country that revived the long-dormant scene. During their service, artists like pianists Hampton Hawes and Oliver Nelson would hook up with the local musicians and make some money on the side.
American stars like Miles Davis could sell out concerts in Japan with no bother, and, slowly but surely, local stars began to emerge. Pianist Toshiko Akiyoshi—who, at age 88, is still performing—attended Berklee College of Music in Boston on a scholarship in the late '50s. Eventually, she joined The Charles Mingus Band, and collaborated with Duke Ellington, becoming one of the first Japanese musicians to have an international rep.
Then there were artists like Masabumi Kikuchi, a leading member of the Japanese new school of jazz musicians who emerged in the late '60s and early '70s. Before that period, most Japanese jazz owed a heavy debt to Blue Note records and the like, but Kikuchi and others broke away from that sound, forging new sonic paths. By the end of the 1960s, Japanese jazz was soaking up rock and electronic elements and tinkering with extended compositions.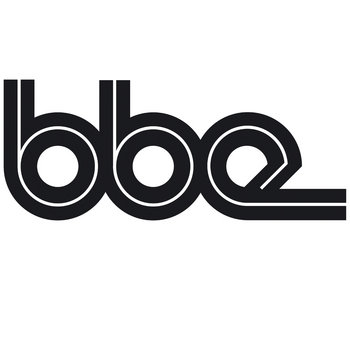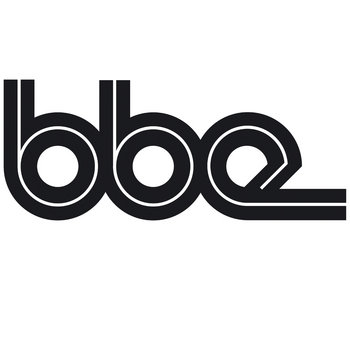 Merch for this release:
Vinyl, Compact Disc (CD)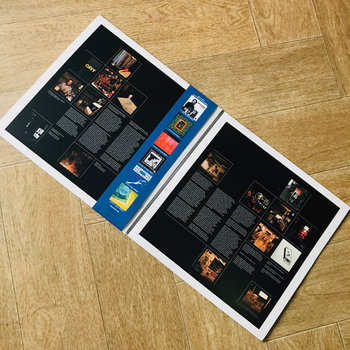 Earlier this year, British label BBE Records showcased some of Japan's finest cuts on their compilation, J-Jazz: Deep Modern Jazz from Japan 1969-1984. There are many highlights: Koichi Matsukaze Trio's "Earth Mother" features a funky drum solo that would've made James Brown scan the song's credits. Mitsuaki Katayama's "Unknown Point" deploys a mild samba rhythm—evidence that the '70s Japanese jazz scene was absorbing flavors from all over the planet. The hot brass and funky congas of Takao Uematsu's "White Fire" could have scored a blaxploitation chase scene in historic Harlem, while Shintaro Quintet show a softer approach on the dapper skinny tie and cocktail sounds of "A Blind Man."
The second track on the compilation is Tohru Aizawa Quartet's "Dead Letter." The song is taken from the group's album Tachibana, a favorite of British collector and music management veteran Tony Higgins who, alongside Mike Peden, assembled J-Jazz. Higgins first stumbled across a reference to the album over a decade ago, in a Japanese guidebook to jazz records. Call it fate if you want, but there was something about the plain typeface that piqued his interest. He tried to track down information on the album, but couldn't find any references to the group online. His usual record dealers hadn't heard of the album, either. Higgins began to question whether the record had ever been released. It took him years to find a copy, but when he finally did, the hunt proved worthwhile. "It blew me away," Higgins says. "It was amazing, the intensity of the playing."
Tachibana is a ball of energy, full of passion and power. It isn't perfectly recorded or perfectly played, and it doesn't have the sort of stately manners common to many Japanese jazz records, but it's full of the sort of fearless bluster you find in musicians who are young, hungry, and blessed.
For Western jazz fans, there are obvious reference points; the sax playing recalls mid '60s John Coltrane, Pharoah Sanders, and Wayne Shorter—that type of surging, muscular sound. But the album also has some fierce Latin vibrations, too. There's a cover of Chick Corea's Latin jazz classic "La Fiesta" and Brazilian bossa nova number "Samba De Orfeu" by Luiz Bonfá, played by the Quartet at an atypically fast pace. Tachibana also veers in part towards free jazz in places, but is grounded by the excellent drumming of Tetsuya Morimura, who holds things together just enough to keep a comforting groove.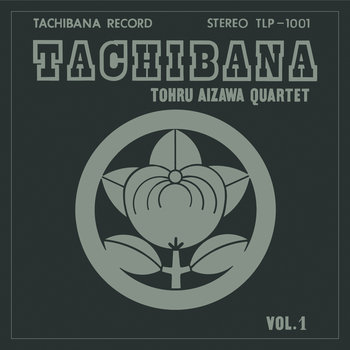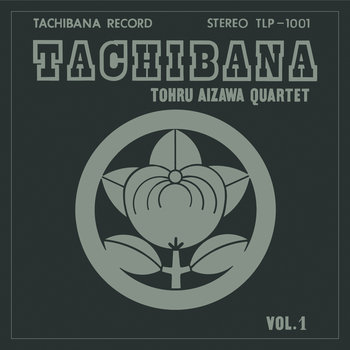 Merch for this release:
2 x Vinyl LP, Compact Disc (CD)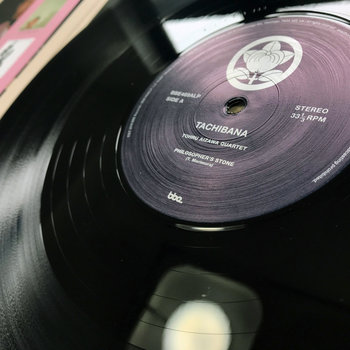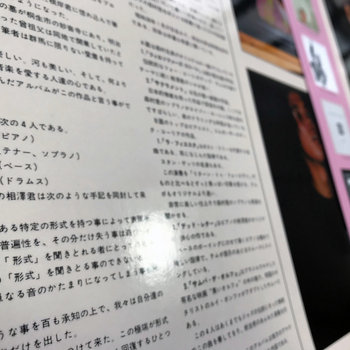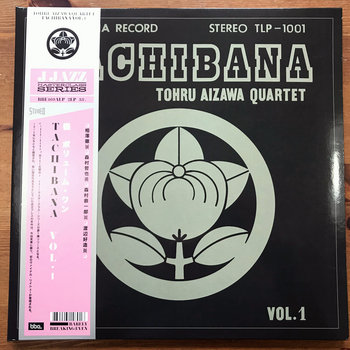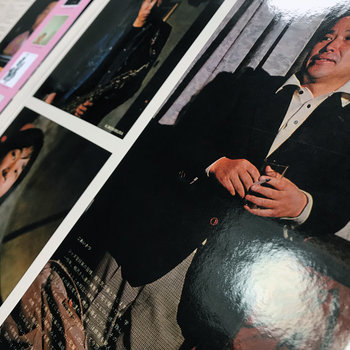 Tachibana received a private pressing, but was never released by an established label—which, as Higgins discovered years ago, made it challenging to track down. "That made it more enticing," says Higgins. "It was like a mystery you wanted to solve." What he discovered when he dove a little deeper was the story of a record as thrilling as it is unlikely.
While they were preparing to release J-Jazz, Higgins and Peden tracked down Tohru Aizawa himself through their contact in Tokyo, Ken Hidaka. The pianist had long abandoned playing music in any kind of serious way, and was instead working as a doctor specializing in diabetes at his family hospital in Matsumoto, Nagano Prefecture. When two men from the other side of the world approached him out of the blue about the possibility of mining a song he recorded decades ago for a new compilation, his response was that of total bemusement. How could anyone outside of Japan even have heard this record, he pondered, let alone want to invest in its reissue?
"I was surprised," Aizawa says via email. "I did not know that our album had become a collector's item and so that many people were looking for the reissue. To be honest, I was somewhat embarrassed, too, because I couldn't believe that our product had that much value."
Born in 1950, Aizawa first took up piano as a kid, but didn't develop an interest in jazz until middle school, when a friend introduced him to Miles Davis. When he hit his mid-to-late teens, the dream to play jazz music professionally really took hold in Aizawa's mind. For a while, he was even guided by the great Masabumi Kikuchi, but in a bitter and ironic twist, it was a mentorship that pushed the young virtuoso away from the piano stool. Knowing the hardships of making your way as a jazz musician, especially in a market as small as Japan's, Kikuchi laid it out to Aizawa in stark language: do not pursue a professional music career.
Crestfallen, Aizawa instead went to medical school. He did, though, begin playing in a college band, and though he wasn't entirely happy with it, the group kept his piano hands hot. But as the stars would have it, a gig at a college event laid the foundations for his next artistic move. While performing in 1969, he was spotted by the Morimura brothers, drummer/law student Tetsuya and saxophonist/music student Kyoichiroh. Instantly enamored with Aizawa's playing, the siblings asked if he wanted to form a band. Aizawa agreed, and with fellow student and bass player Kozoh Watanabe added to the lineup, the Tohru Aizawa Quartet began gigging locally, gaining something of a residency at a jazz coffee house called Mokuba.
Merch for this release:
2 x Vinyl LP, Compact Disc (CD)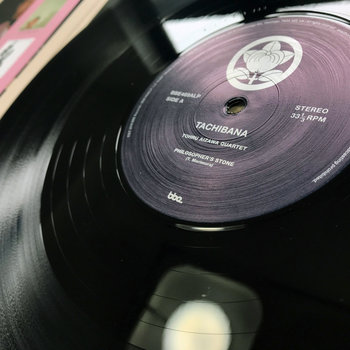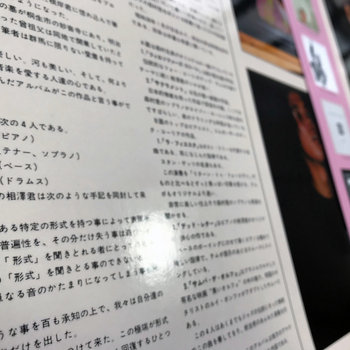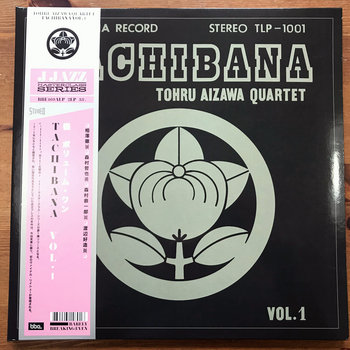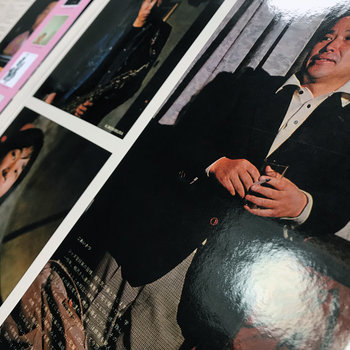 Yet the genesis of Tachibana was even more unlikely. The four young musicians had just finished up a performance when they were approached by a stranger. This was Ikujiroh Tachibana, local businessman and member of a once-powerful aristocratic family that traced its lineage back to the seventh century. Though the hotel business was his game, Tachibana fancied himself something of a jazz connoisseur. He would prowl the local clubs and sometimes travel to nearby towns Maebashi and Isezaki, or go farther out to Tokyo, to catch visiting American artists perform.
In a scene that must have seemed as surreal as it was shady—as though snatched from a spy movie—the mysterious Tachibana had a tantalizing proposal for the four musicians: would they want to record an album? The businessman would fund everything, no strings attached. No doubt, it seemed an offer too good to be true. They agreed.
Tachibana, it transpired, had a home-built studio with an impressive arsenal of top-quality gear. So on March 30, 1975, in the town of Numata, Gunma Prefecture—which sits about 98 miles north of Tokyo—and in the presence of a couple of engineers that Tachibana hired, the band got to work.
"I remember that it took almost a half day, and it was really fun," says Aizawa. "The outflow from all of the band members merged and melted into one. Many thanks to Mr. Tachibana."
In super-quick time, the group recorded 10 tracks, later culling Tachibana down to a five-song record. And that was that. According to Higgins, the band never really saw Tachibana again once the record was finished. The entrepreneur pressed up some copies, stamping the symbol of the Tachibana clan onto the cover. In another outlandish twist, the story goes that he used it as a kind of business card to promote his hotels. "I think in truth what he probably did was he had a proper business card and probably gave out the LP with it as a sort of added extra," reasons Higgins.
Merch for this release:
2 x Vinyl LP, Compact Disc (CD)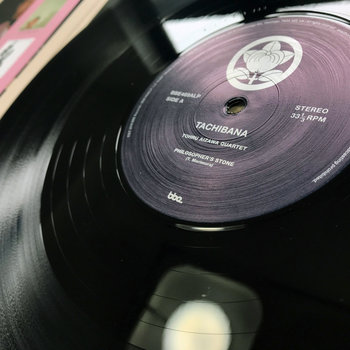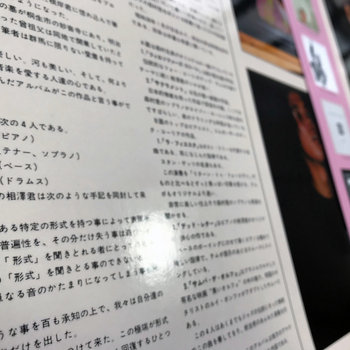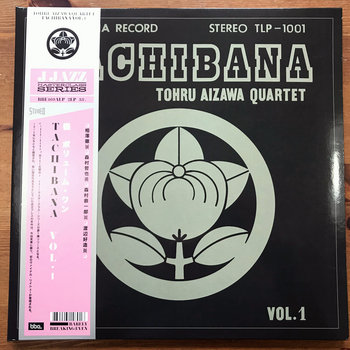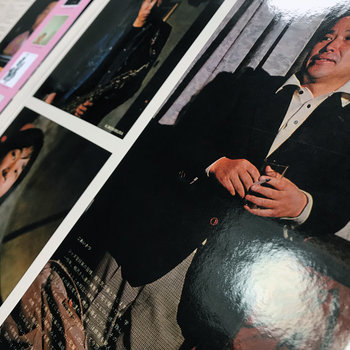 Tachibana might have used the album for self-serving reasons, but there's no doubt whose DNA is truly on the record. The liner notes feature a note from the band that provides a neat summarization: "We just created music we wanted to create. We are aware that music takes a different shape dependent on the ear of the listener. There are people who can appreciate it and others for whom it's just noise—just a load of notes clumped together. We know it's not to everyone's taste, but decided to push on and create for it for ourselves."
How many of those original copies were pressed, nobody really knows. Higgins believes it's in the region of 200, meaning the chances of him getting his hands on an original decades later were incredibly slim. The album is actually dubbed Volume 1, but no second volume appears to exist. Unless, of course, Tachibana himself commissioned another record from a different set of instrumentalists—but this, too, is shrouded in mystery. Not much is known of the businessman's later life.
Now we have the reissue, released as a double-LP for added sound fidelity (the original release was crammed on to a single disc). There's even an obi strip, a kind of strip case typically used in Japan, for extra authenticity. "Mike and I are slightly obsessed with obi strips," says Higgins. "It's a very nerdy detail that we like and it cost us lots of money. Records with obi are sometimes double the value of one without an obi."
The original band members still live in Japan. Tetsuya Morimura was the only to find further success as a musician, releasing a solo live recording album called Akai Tori Concert (or Red Bird Concert). Kyoichiroh Morimura moonlighted with a couple of groups.
As for Tohru Aizawa, he still plays piano occasionally, but never recorded again. Yet with this reissue, his name is getting some shine that's five decades overdue. "I think we are so lucky that we now have the chance to have our album available worldwide," he says. But we're the lucky ones, gifted with a phenomenal record pulled from the deep sea of time.