FEATURES
The Story of Preacherman's Puppet-Assisted Outsider Funk
By Dean Van Nguyen · October 11, 2018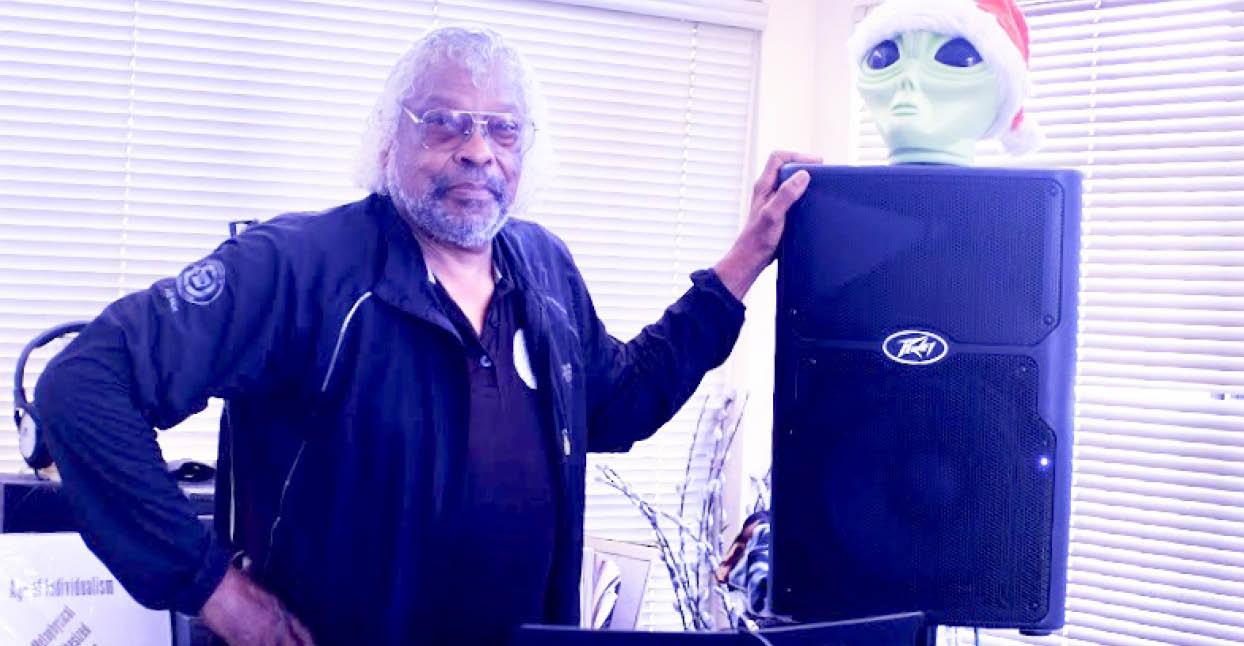 The story behind Universal Philosophy: Preacherman Plays T.J. Hustler's Greatest Hits, a psychedelic slab of '80s-style funk, is so complicated you almost need a flowchart to keep track of it all. For starters: Preacherman and T.J. Hustler are actually the same person, aliases of Tim Jones from Fresno, CA. But after that, things get complicated. Jones also records as Midi Man and Ironing Board Band, and T.J. Hustler is also the name of a puppet Jones once used to help cure his anxieties about playing live. Which means that Universal Philosophy is an album on which Jones covers his own puppet's best work—with input throughout the record from the puppet himself. (On the spaced-out, translucent dance number "Feel It," Hustler provides a ragged, spoken-word soliloquy.) In short, Universal Philosophy is a ventriloquist double-act set to keyboard-driven funk licks.
"T.J. Hustler, to me, is [Jones's] inner voice," says Yale Evelev, head of Luaka Bop Records, who reissued the record. "So it's kind of funny: You're playing your inner voice's greatest hits. I kind of liked that idea."
.
00:10 / 00:58
Merch for this release:
Compact Disc (CD), Vinyl LP
For years, Universal Philosophy existed only on burned CD-Rs that Jones hawked or handed out at shows. The music within is defiantly DIY—its songs are full of swarming Casio keys and rumbling, primitive drum machines. But lean in closer and you can hear the way Jones's songs seem to predict everything from Detroit techno to 16-bit computer scores. Still, the music remains distinctly funk: the orchestration bobs, nods, and grooves while engaging in the kind of far-out cosmology you could base a cult on.
Jones's career in music is long, fractured, and undervalued. When he was in the 11th grade, Jones dedicated himself to mastering the blues on the organ. After moving from Fresno to the Bay Area in the early 1970s, Jones began performing and recording with groups The Mysterious Minds and Dawn & Sunset. He primarily played the organ, modifying the instrument so it sounded like a bass. Jones wasn't cut out for group work: increasingly frustrated by his bandmates being too drunk or high to rehearse—or just failing to show up altogether—he started devising ways to create and perform music on his own terms.
Throughout the 1970s and '80s, Jones worked as a repairman for IBM typewriters and computers, making just enough money to keep his head above water. By night, he was performing in Las Vegas under a variety of different aliases. In 1979, he created Age of Individualism, a four-song record that was recently unearthed and reissued by Companion Records. That album is credited to T.J. Hustler, a large, handmade, wooden glove puppet with a sharp sense of style. Jones was insecure about his abilities onstage, and figured the extra pageantry would give it his show a lift. It was Vegas, after all.
Universal Philosophy is something of an expansion on Age of Individualism. Very little seems to be known about its recording; Jones was scheduled to give me a rare interview but never picked up the phone or returned my calls. (When I managed to get through a couple days later, he tersely hung up on me. This is a tale destined to be shrouded in mystery.)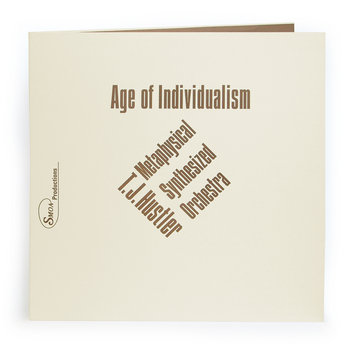 .
00:10 / 00:58
Merch for this release:
2 x Vinyl LP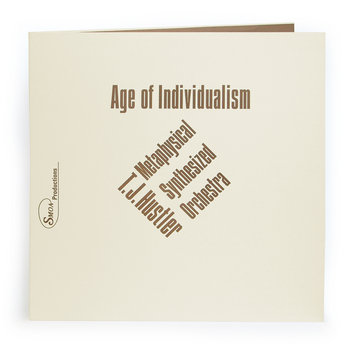 Even Evelev was unsure of the motivations behind this far-out music. Despite Jones's assertion that the record was professionally recorded, evidence to the contrary was unearthed during the reissue process. "[Jones] said he went into a studio, but as far as I can tell, he recorded everything on a cassette—a commercial cassette with other people's music on it that he would buy and then record over," says Evelev. "When we were mastering it, we could sometimes hear other music underneath."
These days, Jones lives with his 103-year-old mother who, according to Evelev, is the oldest person Oakland. As for T.J. Hustler, the wooden maestro resides in a storage unit in Las Vegas. (Despite Evelev's repeated requests to see the puppet, Jones refused.) He still performs live, occasionally playing karaoke shows where audience members are invited to pick from a list of about a 100 songs and sing with Jones backing them up. Evelev is hopeful that they might soon record new music together.
"He's very interesting, very smart, but has a real unique take on the world," says Evelev. "Within all of stuff that doesn't make any sense, there's a lot of stuff that makes sense, too."