FEATURES
The Grand Resurgence of Hip-Hop's Time Machine
By Phillip Mlynar · July 05, 2018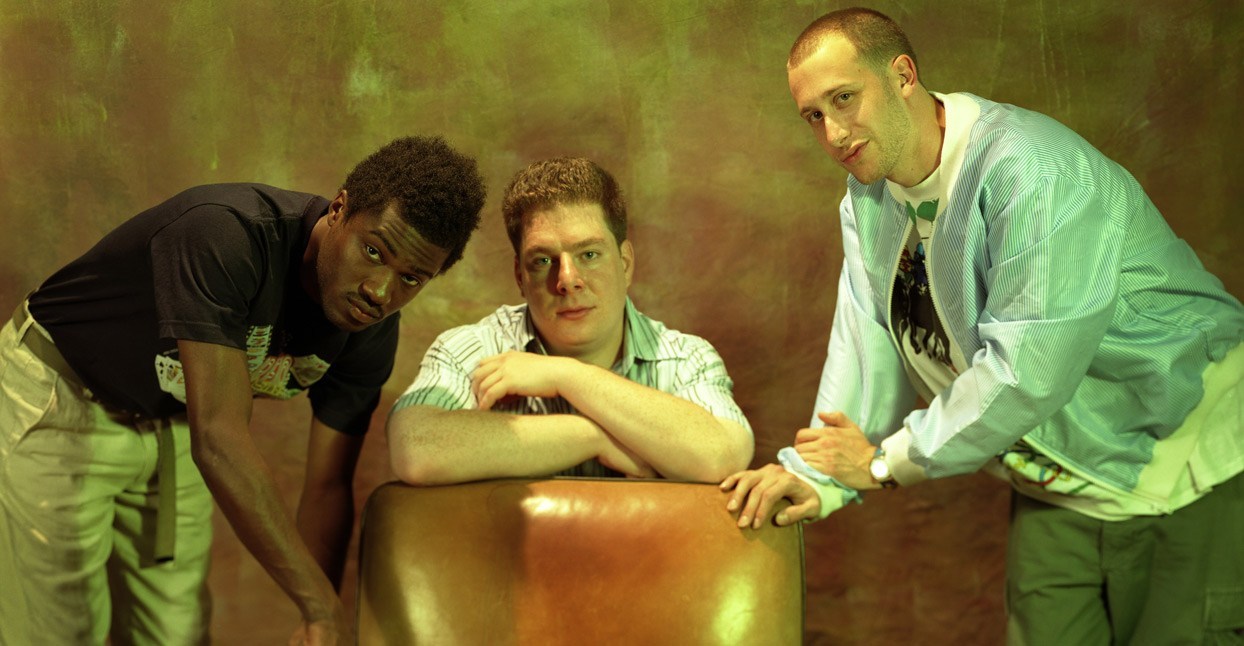 Ten years ago, Time Machine decided to check out of the music industry. The hip-hop trio, which originally formed in Washington, D.C. and consists of MCs Jaysonic and Comel plus beatmaker DJ Mekalek, had been living a modest independent hip-hop dream. The group's 2004 debut album, Slow Your Roll, set an easygoing vibe with its jazz-sampling golden age hip-hop production techniques and creative but humble concept-centric lyrics. As the group prepared 2008's follow-up, Life Is Expensive, Jaysonic says they were regularly selling 7,000 copies of 12-inch singles and receiving $25,000 checks to license albums in overseas territories like Australia and Japan. "We were all living together in L.A., where we'd moved to," Jaysonic says. "We were making music all day, putting it out, and enjoying a fulfilling and workable career."
Then the music industry entered a murky period of change. "People were basically jacking music off the Internet," Jaysonic says. A formula for monetizing digital distribution hadn't taken shape yet. This was a hard blow for indie acts like Time Machine, who'd been relying on physical sales to make rent.
Worse was to come: despite receiving positive pre-release signs that Life Is Expensive was going to take the group to a new level—including being hand-picked by MTV as a group to watch in its Freshman Five series—the album fell flat. Comel suspects the songs, which pivoted in an electronic direction as the group sought to showcase their cutting-edge chops, sat uneasily with a core fanbase used to the more traditional styles of Slow Your Roll. "To receive that anti-climactic response and have the business model go to shit, it was a lot to take," says Jaysonic. Time Machine effectively split up.
Despite Jaysonic and Mekalek leaving Los Angeles, the trio remained friends. Individually, they all amassed life experiences outside of the music world. This break became key to eventually bringing Time Machine back. "It's been said in order to make music you have to spend time to grow and bring your experiences to the music," says Comel. So when Mekalek sent him a beat he'd been toying with in 2012, Comel was inspired to write a verse. "Hearing that put us in the mode like, 'All right, we still have more music to make,'" Mekalek says. "I'd always wanted to make a third studio album to bookend the catalog."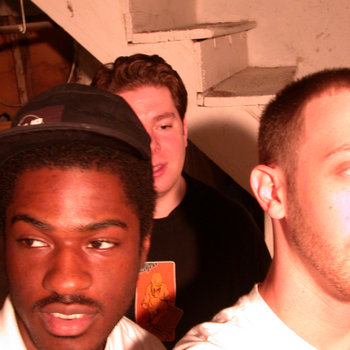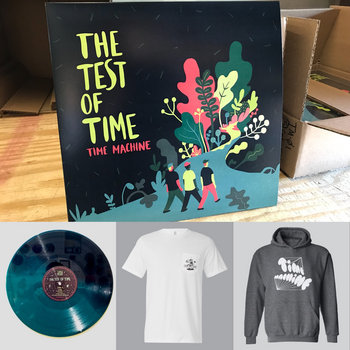 .
00:10 / 00:58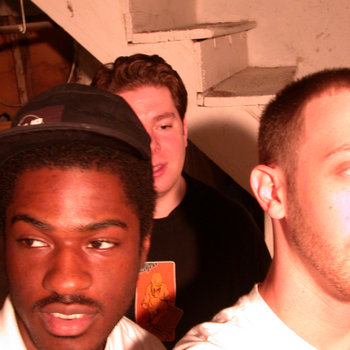 Merch for this release:
2 x Vinyl LP, Vinyl, Poster/Print, T-Shirt/Apparel
Recording at their own pace over a few years, Time Machine reconvened for sessions at Beatbox Studio in Rhode Island (where Jaysonic was living), and gradually began stitching together the songs that would become The Test Of Time. Key to the new album's direction were hangout sessions at Mekalek's spot where they'd listen to Latin jazz and soul records. "I wanted to find out what would inspire them as MCs," says Mekalek, who produced the entire album. "They gravitated towards the dreamy, lush, and a little spaced-out stuff. It was a pleasant vibe and when they reacted to that, I knew what I had to run with."
These influences infuse The Test Of Time with a laid-back, sun-shimmered appeal. The reflective lilt that runs through the songs brings to mind J Dilla's work on Tha Pharcyde's second album, Labcabincalifornia. (One of that project's singles, "Runnin'," sampled from jazz musician Stan Getz's gently shuffling '60s song "Saudade Vem Correndo.")
This luxuriant and gently bumping musical bed is topped by lyrics from Jaysonic and Comel that adhere to the Time Machine standard of embracing themes and quirky concepts. "Things I Like To Do" involves the MCs copping to a roll call of reckless activities that, in Jaysonic's words, "I probably wouldn't be alive if I did them all!" Backed by Tropicália flute and honeyed atmospherics, "You Had Me At" is a cartoonish love jam that includes a role for gangsta rap icon Eazy-E.
Like the bulk of Time Machine's discography, concepts and humor drive much of The Test Of Time. But the years spent away from the music scene have brought a new dimension to the MCs' lyrics. Speaking from a producer's vantage, Mekalek says, "I don't think there was much of a sense of who Jay and Comel were as individuals on Slow Your Roll, but now there's way more stuff where you can get a sense of who they are as people and what they've experienced in their lives."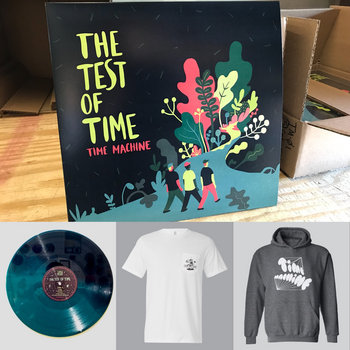 .
00:10 / 00:58
Merch for this release:
2 x Vinyl LP, Vinyl, Poster/Print, T-Shirt/Apparel
This mentality also fuels Time Machine's place in a 2018 music scene Jaysonic characterizes as "one where the songs themselves are hardly a commodity any more—the artist is the product and the songs are advertisement for the product." If you follow that model, the focus becomes getting people to buzz about your music in order to monetize it via touring and product endorsements.
That's not a model Time Machine is interested in chasing. "For an artist like us who's not trying to build a career, we're just trying to put some music out and have people who are looking for it or people who are open to it discover it," reasons Jaysonic. "It doesn't always have to be a stepping stone or a building block to something else—you can enjoy the music for what it is along with living your life."