FEATURES
Third Root's Afro-Mexican Hip-Hop Carries a Message of Protest and Resistance
By Isabela Raygoza · December 01, 2016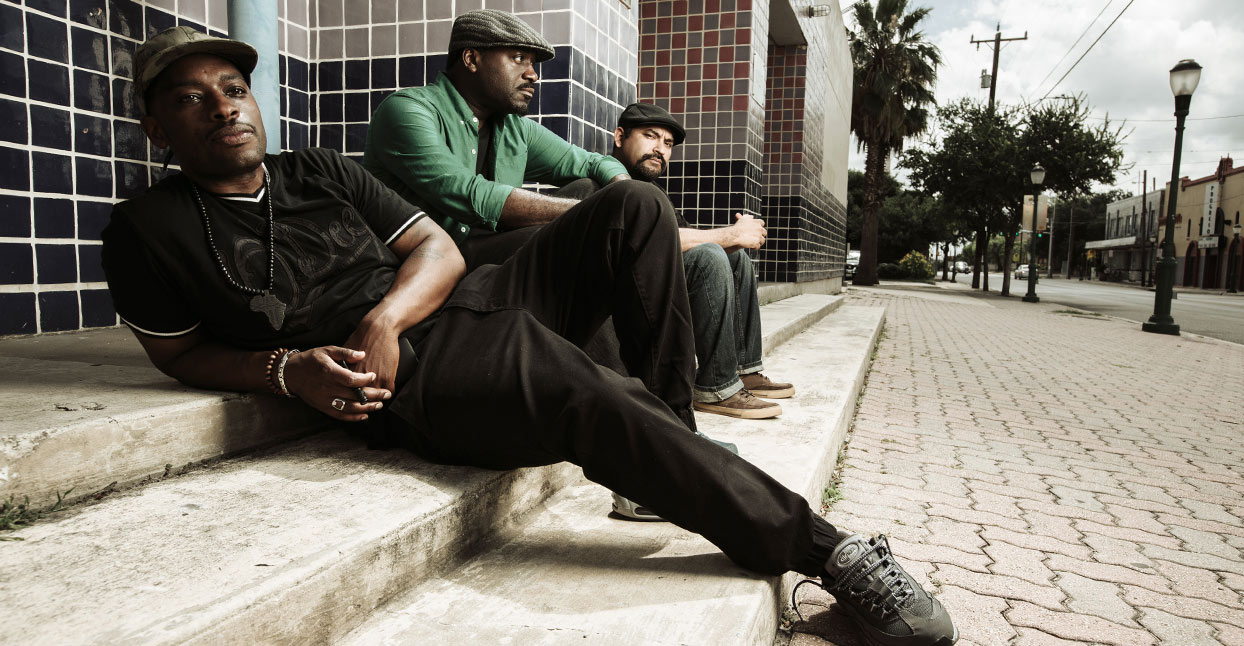 "The Messengers," which arrives halfway through San Antonio trio Third Root's scorching new record, Libertad, is both a gritty, grainy hip-hop track and a decisive statement of purpose. "Since the invasion we've been building up and breaking, and bringing lives together in the quest for liberation," go the lyrics. Comprised of rapper/producer/Ph.D professor Marco Cervantes (MexStep), poet/emcee/high school teacher Charles Peters (Easy Lee), and deejay/designer/curator DJ Chicken George (DJCG), Third Root have built their career on sentiments like this, turning out radical, socially-conscious songs that demand attention.
Throughout Libertad, the trio chronicle the harrowing day-to-day realities of marginalized communities, empowering America's voiceless. "Bullets for the Truth," which nods toward Afrobeat, celebrates the activism of civil rights leaders who've been tragically assassinated; an homage to Afro-Mexican slave leader Gaspar Yanga, "Yanga's Theme" questions institutional racism against the same menacing grooves as Nas's "Thief's Theme." The eye-opening "Reflection of the Times" outlines the inconvenient truths of an unjust society over syncopated rhythms and vintage synths.
We caught up with the trio, who had plenty to say about confronting bigotry, racism, homophobia, and xenophobia. They also talk about bolstering Black and Brown resistance via hip-hop.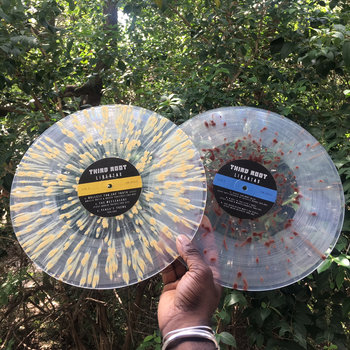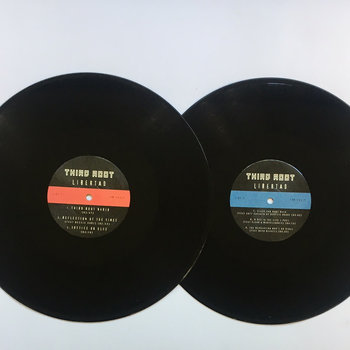 .
00:10 / 00:58
Merch for this release:
2 x Vinyl LP, 7" Vinyl, Vinyl Box Set, Compact Disc (CD)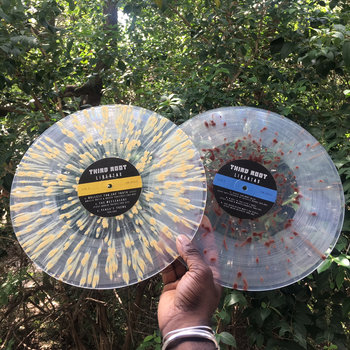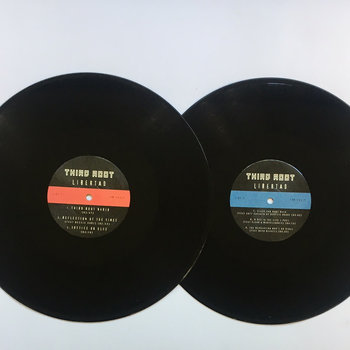 In Mexico, there's a great documentary called La Tercera Raiz, which discusses the once-missing link in Mexican heritage: Africa. Is that at all connected to the concept behind your name?

Easy Lee: Henry Louis Gates' documentary Mexico & Peru: The Black Grandma in the Closet and They Came Before Columbus, written by Ivan Van Sertima, really opened me up to the study of cultural overlap between Africans and Mexicans. The more I studied, the more I began to understand why there's been a wedge driven between these two powerful masses. The history of the Americas would be a different story if we moved as unit of humans standing in opposition to the colonizer. Once I understood it represented the African presence in Mexico and Latin America, the name Third Root was the strongest statement [we could make]. When we're in the studio creating or on stage performing, it feels like we're embodying a history that's been overlooked, forgotten, and omitted from the school books.
MexStep: As a Chicanx Studies scholar researching Black and Chicanx cultural overlap, I came across literature focused on the Black presence in Mexican history. Before my research, I never knew the impact of the African slave trade in Mexico and its resistance to European conquest. The second president of Mexico [Vicente Guerrero] was Afro-Mexican, and the song "La Bamba" has African roots. Much of Mexico's culture is rooted in Blackness, yet we've been denied this history. I feel Black and Brown crossings in the US continue this tradition, but now more Chicanx are understanding their African history. To me, this is what Third Root represents.
Your album Libertad focuses on the concerns of the African diaspora, defying anti-immigration, anti-Black, and anti-Latino sentiments. What inspired you to make the album?
Easy: On "Reflection of the Times," Reggie Coby sings about music being a reflection of society: "We don't write these songs/ we hear what you're saying/ we just play along." The last two years in the US have been particularly unsettling and overtly oppressive: What does the non-guilty verdict of George Zimmerman say? What does the mass shooting in the Orlando nightclub say? What does the anti-immigrant and anti-Mexican rhetoric of Trump and his conservative supporters say? What do the murders of innocent and unarmed Black men by police officers say? It all says hate, disrespect, fear, and discrimination. Coming off of our last album Revolutionary Theme Music, we knew we wanted to push the envelope with more live instruments. The lyrics on Libertad were dictated by the weekly tragedies that kept making headline news while we were writing the album. As 2016 played out, we knew what our job was.
There's a verse on "The Messengers" that says, "Music is the last form of transcendence." Can you elaborate?
Easy: It's a quote from philosopher Cornel West which complements the vibe on "The Messengers." West was saying that young people don't attend church, mass, or mosque in the same way their parents or grandparents once did. He's arguing that music is their church. That line of thought really hit home for me, because as a high school teacher in the inner city, I see kids with their headphones on all day, quoting Young Thug and 21 Savage word-for-word. Honestly, in my youth, I was the same way with OutKast, Snoop, and Juvenile. I get it! If today's hip-hop-loving youth are quoting rap songs, what are we as artists writing? That's not to say that we should be writing the Gospel, but we should definitely be spiritually aligned with the vibrations of the world. As artists, we should know what the people are feeling, saying, shouting, surviving; we should always be striving to dig beneath the surface of issues. Yes, guns, drugs, fatherless families, and self-hate are problems in the hood. But why? The answers to that level of questioning is what we've chosen to base our catalog on.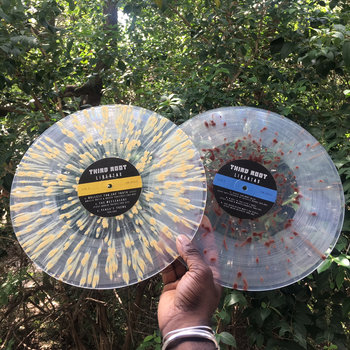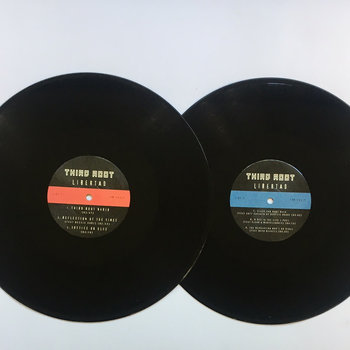 .
00:10 / 00:58
Merch for this release:
2 x Vinyl LP, 7" Vinyl, Vinyl Box Set, Compact Disc (CD)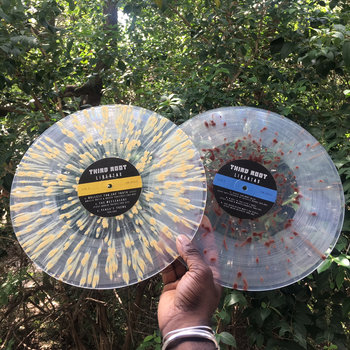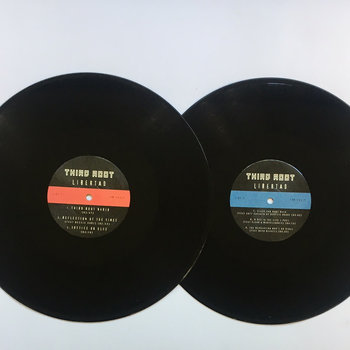 I've been a long-time fan of producer Adrian Quesada's work. How did you guys team up?
DJCG: I've known and worked with Adrian Quesada on many occasions from living in Austin for the last 13 years. I've performed on numerous shows with his projects, Grupo Fantasma and Brownout. We collaborated on a few mixtapes for Ocote Soul Sounds, Brownout, and a beat-tape mix for his more hip-hop-driven productions. "Soul Force" on Libertad was originally intended to be a Third Root 7" project when we recorded it at his studio over MLK Day weekend in 2015. That recording spawned so much positive and creative energy that it morphed into what ended up becoming a full-length album [Libertad] over the course of the next year and a half.
As "artivists" and advocates for progress and social change, what do you think we can do to keep moving forward and not let bigotry and fascism take hold?
MexStep: Organizing, educating, building, and loving each other. We still have a long way to go, but there are artists, educators, doctors and many more doing work that matters. I think we can all help to work towards social justice and equity, but a shift relies on help from all angles.
Easy: We need to be aware of the intent and purpose behind the information we're taking in everyday. I don't believe any of us can move forward without an understanding of where we've been. Then, we need to deconstruct our responses to oppression and acknowledge the wicked brilliance of our oppressors. We have to understand the why, how, and where of the oppression. Once we overstand those elements, the fighter, warrior, survivor, and human in us won't "let" bigotry and fascism ride. We'll stand, and shout, and mobilize, and combat the fear with knowledge.
DJCG: It's imperative that we continue documenting our experiences through art. Artists have the power to inspire people to start conversion, build community, and motivate themselves to rise to action and institute change.
—Isabela Raygoza