FEATURES
Their Satanic Majesties
By Lorne Behrman · November 17, 2015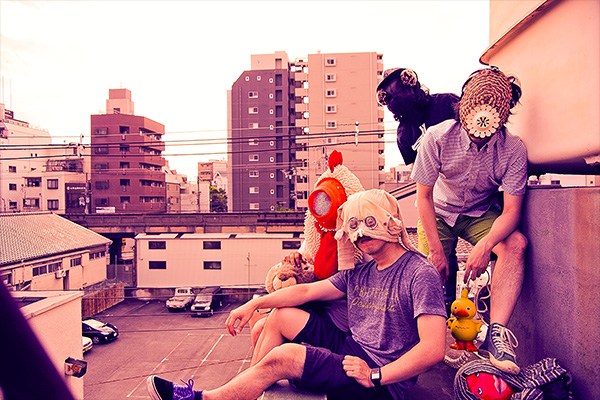 "For us, inspiration goes back to bands like Duran Duran. But we didn't have instruments to emulate their sound, so we started making music with whatever was around, like scrap iron, tape recorders, typewriters, broken toys, and record players."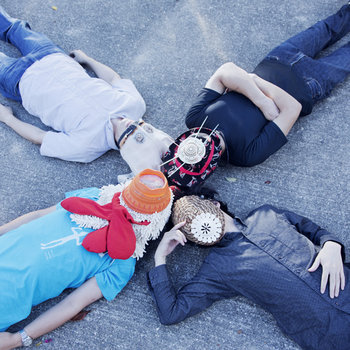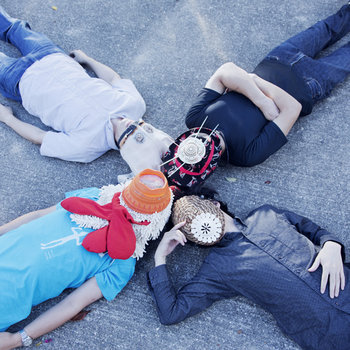 It's hard to imagine that some of the world's most perplexing and eclectic modern music came from a trio of Duran Duran fans from Osaka, Japan. But since its inception in 1997, Satanicpornocultshop have consistently issued 28 albums and 27 singles of invigorating and unpredictable hip-hop-based music. Now, with a robust international profile, the three-piece is poised to penetrate stateside consciousness with its latest concoction, The Ship With No Cargo.
"For us, inspiration goes back to bands like Duran Duran," Satanicpornocultshop MC and composer ugh yoing affirms. "But we didn't have instruments to emulate their sound, so we started making music with whatever was around, like scrap iron, tape recorders, typewriters, broken toys, and record players."
Thirsty for sounds that matched the music-making materials at hand, the members of Satanicpornocultshop began crate digging. In the late 1990s in Japan, secondhand records were inexpensive and abundant and the three musicians began exploring noise, new wave, punk, hip-hop, pop, rock, and ethnic music. Keenly aware of the theoretical antecedents to their early sonic explorations, they began to embrace French anthropologist and ethnologist Claude Lévi-Strauss' musings on bricolage. They felt a kinship with his interest in how communities ingeniously reappropriate cultural artifacts. Channeling this spirit into hip-hop with a pinwheel of influences outside the genre became the foundation for the Satanicpornocultshop aesthetic.
Satanicpornocultshop officially began in 1997, and, since its inception, has shifted personnel with ugh yoing being the mainstay. Currently, the trio is Frosen Pine (MC and lyrics), ugh yoing (MC and composer), and Vinylman (DJ). Throughout the three-piece group's 18-year run, Satanicpornocultshop has had label associations mostly with international niche experimental outlets. Interestingly, in 2010, the UK-based label Some Bizzare—most notable for helping propagate the 1980s synth-pop sound through issuing unreleased material from Soft Cell and Depeche Mode—released Satanicpornocultshop's tenth album, Arkhaiomelisidonophunikheratos.
The trio has built a sizeable international profile through experimental music festival appearances in Madrid and Paris, numerous European tours, and through garnering acclaim from electronic arts influencers such as The Prix Ars Electronica and the Quartz Electronic Music Awards.
Despite the group's anything-goes, assemblage compositional style, there are readily definable characteristics to the Satanicpornocultshop sound. Constants beneath its fractured artistry are spacious passages with meditative, melodious female vocals, shards of white noise, chill-flow hip-hop, rarefied references from urban subgenres (juke, footwork, and ghettotech), heavy metal freak-outs, and dementedly playful recontextualizations of ubiquitous pop hooks. And these can all happen in one song.
Central to Satanicpornocultshop's artistry is irreverence and absurdity. "Commercial music has collapsed and we're enjoying the new freedom from this situation. Our music is about a happy, artistic exchange between three people," ugh reveals. When pressed about flak for maybe going a little too far with the band name, ugh says: "There hasn't been a problem, everyone is laughing. Even the pastor of the church was also smiles."
The trio's latest album, The Ship With No Cargo, is something of a variation and continuation of its 2014 album The Shipboard Gardener, which was accepted to Unyazi 2014, an electronic music festival in Johannesburg, South Africa. This latest entry is a collaboration with the delicately emotive Japanese vocalist Miyuki Nakagaki. Here, her own lyrics and ideas take the foreground while Satanicpornocultshop provides supportive music based on its previous album's motifs. On The Ship With No Cargo, Nakagaki explores the concept of the fate of a shipwreck's cargo beneath the sea—will the ship's discarded contents be unwelcomed intruders in an underwater biosphere or will they enhance the landscape of the ocean floor as artificial reefs? The concept brims with metaphor that, according to ugh, grapples with self-identity through examining the dissonance between inner and outer worlds.
The music on The Ship With No Cargo offers an eerie majesty best described as symphonic, slow-burn EDM. On the album, arrangements patiently unfold with logical dynamic and genre shifts. "Walk On The Meridian" has a dramatic sweep that's more akin to classical music than fearless, sample-based assemblage. The album's concluding piece, "Maiden Voyage," (presumably a Herbie Hancock reference as the threesome has repurposed ideas from this composition before) is pure, icy beauty without any (perceived) hidden, arty jabs. Two sure signs of the pranksters of yore occur on the album opener, "Desert Divers," which features a lonesome ambient vocal that only in the intro bangs into a cacophonously diced-up Eastern musical motif, and the strange animal quack or glitch that spikes up at the end of the mantra-like "The Shipboard Gardener."
The group's creative process includes collecting and recording sounds at random. These can be loose vocal ideas, samples, found dialogue, or various morsels of noise or music.  Within the group, each member has a clearly defined role. Lyricist and MC Frosen Pine, also an accomplished metal guitarist, contributes rap phrases and guitar parts, DJ Vinylman offers macro creative conceptual direction, and ugh stitches everything together into music using the recording platform Logic.
Conceptual ideas and specific genre explorations inform the process, as well. Sometimes entire albums are built from analyzing jokes, messing with new or old technology, or by simply making a conscious decision to explore a certain musical idea. Lyrically, the band seems to pull from a William Burroughs-esque, cut-up philosophy that strings together nonsensical words. "We don't exclusively use any country's language," ugh confides. "A lot of our texts are comprised of misheard words in English, Portuguese, and, occasionally, nonspecific Japanese words."
Merch for this release:
Compact Disc (CD)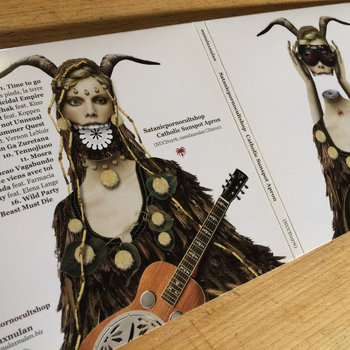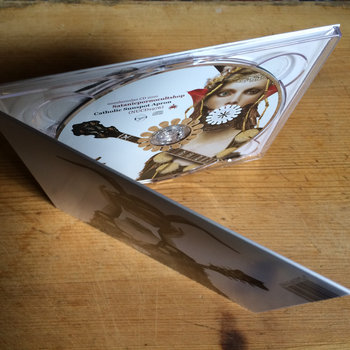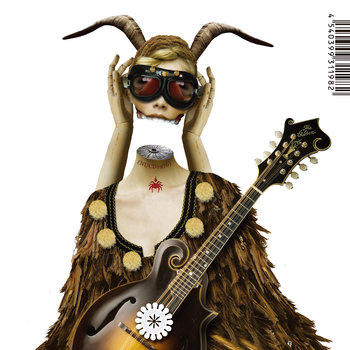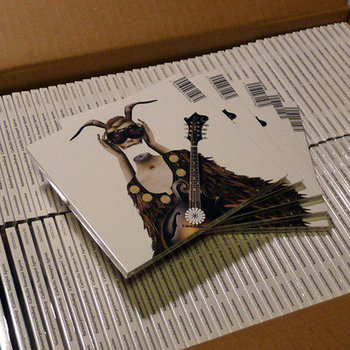 Satanicpornocultshop perform live in masks and curate something of a hybrid experience that melds the situationist concept of the spectacle with a true, insider-y, dance club experience. Onstage the group frequently collaborates with video artist Tkayoshi Ikeguchi and performance artist/musicians AkumaDaikon & Klone7023.
Up next, Satanicpornocultshop is readying a new album. "We are now recording a sweet soul disco album targeted to single women 20 to 40 years of age," ugh says. "I want it to play in cosmetic departments of shopping malls."