FEATURES
The Year in Political Music
By Liz Pelly · December 06, 2016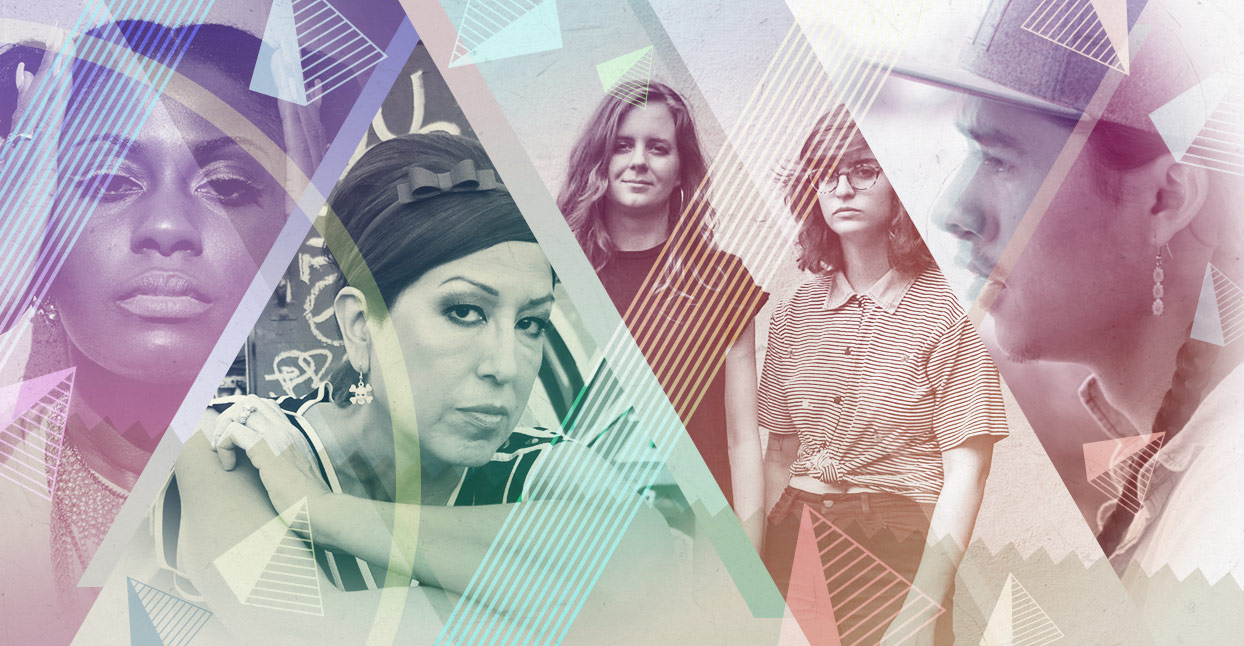 When the political climate becomes dark and disorienting, it becomes vital to have open spaces for collective emotional response. At its best, music can provide that platform—an accessible means to process and to heal, with the potential to sustain resistance, struggle, and survival. At the grassroots level, music can be a space to self-represent, self-determine, and self-document—to shout back, to educate, and inspire. There is immense possibility in this, especially for marginalized groups grasping for space where they can assert their own narratives. In the culture that surrounds music, we can harness alternative economies to materially support struggles that are ignored by governments and society at large. We can help lift up those who are shouted down by mainstream culture. It's not that the world got worse in 2016—it's that we finally saw the curtain pulled back on the hate and violence that's been eating it away for centuries. The urgency for action is overdue. But it's here. It's time.
Many of the best albums of the last 12 months carried in their verses themes of resistance and political awareness. While this list cannot possibly capture them all, the albums below represent some of 2016's most potent acts of protest.
This is spiritual awakening
They feed us lies but we won't take them in
Let us ride on the lands where our ancestors died
Breathing life into our cultures they said were petrified
They tell a history that our peoples don't recognize
The US government should be charged with genocide
Frank Waln, "7"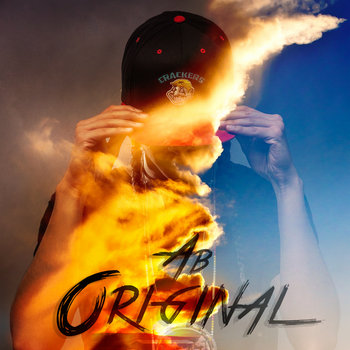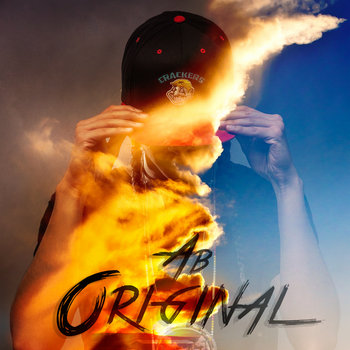 There are countless reasons that we, as a society, need to listen to the voices of Native Americans, but somewhere near the top are the community values shared by many tribes. The Constitution of the Iroquois Nations says, "In every deliberation, we must consider the impact on the seventh generation… even if it requires having skin as thick as the bark of a pine." Different tribes have differing interpretations of what seventh-generation stewardship looks like in practice, but central to all of them is the idea of practical, sustainable care for the community so that future generations may prosper.
For the Lakota people, the concept of a "seventh generation" has a more specific context. Frank Waln, a Sicangu Lakota rapper from the Rosebud Reservation in South Dakota, learned it this way: seven generations ago during ceremony, the Lakota people received a prophecy that foresaw the genocide their people were likely to endure in the future. In seven generations, the prophecy said, the living Lakota people would experience pain and violence, but in the face of adversity, the seventh generation would unite to revitalize the culture. All Lakota people who are currently living are a part of that generation. That story inspired Waln's 2016 single, "7," which condenses 175 years of pain in one raw five-minute hip-hop anthem about cultural trauma and historical revisionism.
"This system try to hold us down/ you forced our cultures underground/ but you ain't stopping no one now/ we're stronger and we know it now/ we know it now," Waln sings. He raps with rapid-fire confidence, but also confesses his own vulnerability, mentioning his depression and inner turmoil under the crushing weight of history. The track ends with Waln crying, as a Lakota elder from his community prays for the healing of Native youth.
"7" is one of the year's most chilling anthems. Originally penned around this year's Indigenous Peoples Day, it's a vital ode to the movement for Native Lives that resonates widely with Native youth (as a cursory glance at Waln's Twitter feed reveals). "My ancestors survived genocide,"  Waln told Bandcamp earlier this year. "That's part of my DNA, that strength and that resilience."
You will cry 1,000 years from here
Who steals your history was who loved you and cried too
Vile thread of memory

Luisa Maita, "Fio de Memoria"
"Fio de Memoria" means "vile thread of memory." The song was inspired by 2013 protests in Brazil against government corruption, prompted by a long list of injustices. Here, singer Luisa Maita merges samba melody and synths with contemporary São Paulo sounds. As Maita told Bandcamp in October: "It's unbelievable how the relations in my country between government and people are almost the same [since] our colonization."
Trying to save my black life by fetishizing my dead life
Fuck, get away from me
You can see my dead body at the protest
Moor Mother, "Deadbeat Protest"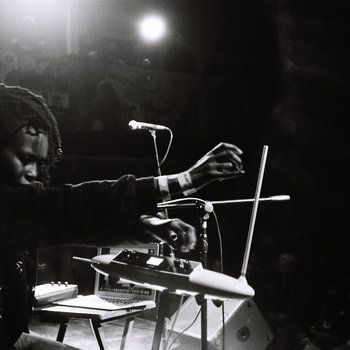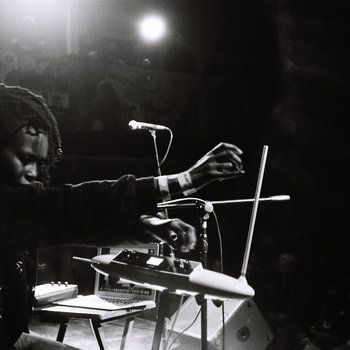 Merch for this release:
Vinyl LP, Compact Disc (CD)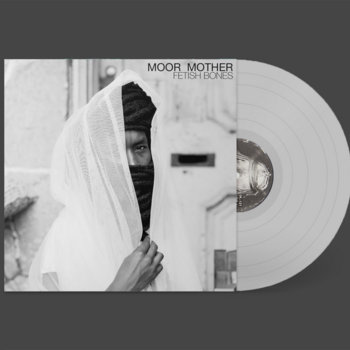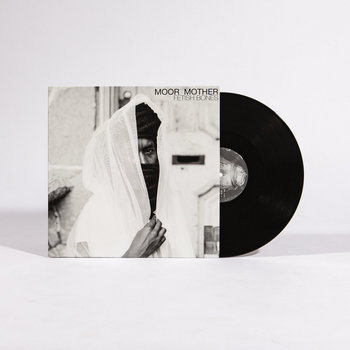 Camae Ayewa had a busy 2016. She released a book, traveled overseas, and worked with Philadelphia activist group Black Quantum Futurism on projects like the Community Futures Lab. She also released her latest album, the brilliant Fetish Bones. To pick a highlight from such a unique, chilling, powerful record—one that incorporates hip-hop, noise, power electronics, future dystopia and present indictment—is difficult. But "Deadbeat Protest," a condemnation of the way media circulates unnecessarily graphic videos of Black deaths at the hands of police, feels particularly urgent and vital.
I wanna burn the sky, I wanna burn the breeze
I wanna see the animals die in the trees
Ooh let's go, let's go it's only 4 degrees
Ooh let's go, let's go it's only 4 degrees
Anohni, "4 Degrees"
Anohni's debut solo record, Hopelessness contains some of the year's most adventurous political songs, using a wide-ranging electronic palette to create protest music about surveillance, drone warfare, the environment, and more. On "4 Degrees," she imagines the world ending as a result of climate change—a vision made all the more devastating by the searing production of Hudson Mohawke and Oneohtrix Point Never (with whom she collaborated for the entire record).
We live/For nights like this
Basements packed with burning kids
We scream/Just to make sense of things
Studs and leather/Survivors' wings
G.L.O.S.S., "We Live"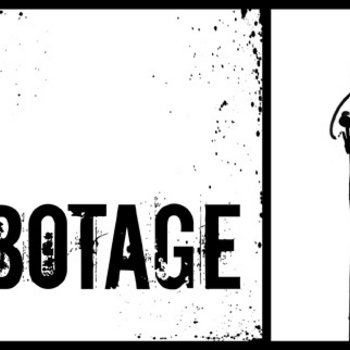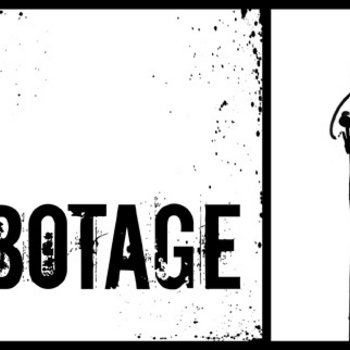 "We Live" sits dead center on one of the year's best punk records, the five-song Trans Day of Revenge, which was released the day after the murders at Pulse in Orlando. The timing was an accident, but it was a salvation for members of the LGBTQI community who felt shaken in the wake of the tragedy, and who found a salve in these five fight-back anthems. The EP's concept is simple but profound: resistance through living, and through making noise. G.L.O.S.S. may have folded, but their impact on generations of trans and queer punks older and younger can't be understated. This was a band that refused to ask for space in a scene that's often dominated by the same voices that have status quo power. Instead, they claimed that space, definitively. The history of trans and queer punks goes back to punk's foundations, women like Donna Lee Parsons of Rat Cage Records, who released the first Beastie Boys 7"s (the Beasties paid her the outstanding royalties in 2003, which enabled her to transition, a costly process). There's also the underground-beloved Neos 7-inch Hassibah Gets The Martian Brain Squeeze and Agnostic Front's classic Victim in Pain. But this history is rarely recognized; punks like G.L.O.S.S. remind us how important that history is, and how the revolutionary potential of punk can be to marginalized voices
Oh yeah those heirlooms were like gems
But now it's coming to an end
I'm not going to water the poisoned seed
I'm not going to water the poisoned seed
I'm not going to water the poisoned seed
Alice Bag, "Poisoned Seed"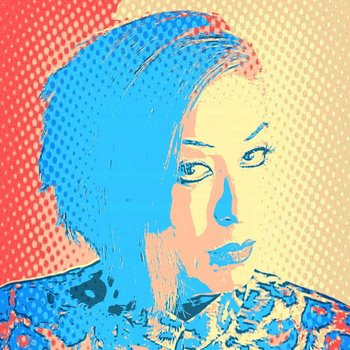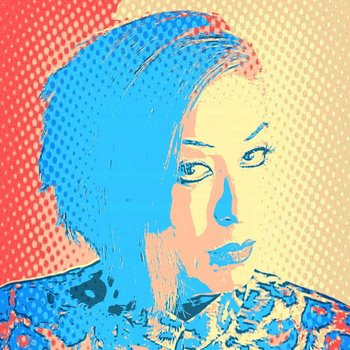 Merch for this release:
Vinyl LP, Compact Disc (CD)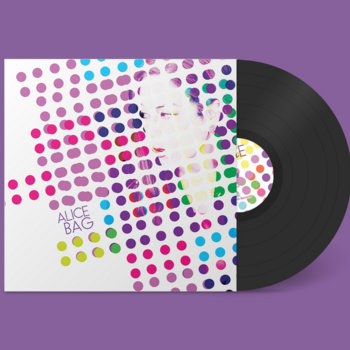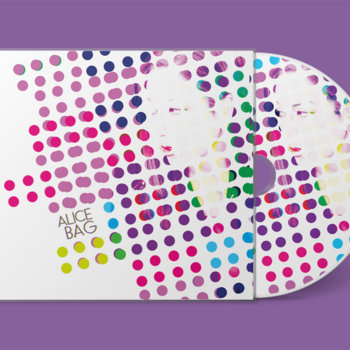 "I feel like I have to come back and strike back, not necessarily with my fists, but with my words or actions, to combat the oppressors," Alice Bag told Bandcamp in June. The singer of the 1970s punk band The Bags and author of 2011's Violence Girl: East L.A. Rage to Hollywood Stage : a Chicana Punk Story, Bag released her first ever solo album this year via Don Giovanni. Its political scope is vast, ranging from "No Means No," a visceral story-song on consent and rape culture, to "Modern Day Virgin Sacrifice," a song about body image and weight issues that Bag wrote for her daughters. Among its several political cuts, a highlight is "Poisoned Seed," Bag's anthem against Monsanto and big agribusiness.
Does it kill you to know that we're all dying?
It kills me to know.

Mal Devisa, "Fire"
Merch for this release:
Vinyl LP, Cassette, Compact Disc (CD)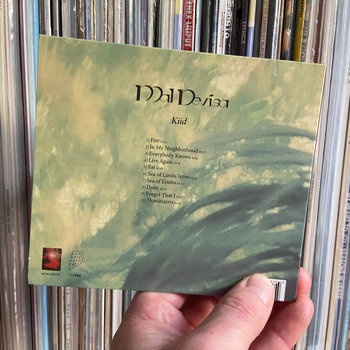 Mal Devisa, the alias of Massachusetts songwriter Deja Carr, sings with a power and vulnerability that's rarely heard on debut albums. But Carr's first full-length, Kiid, is awe-inspiring. Its styles and instrumentation feel simultaneously sparse and vast (some songs feature just Carr's voice and guitar; others expand to include electronics and hip-hop) and her poetic lyrics burn like a focused stare. Kiid, discussed earlier in the year by Black Girls Talking, is an essential listen from start to finish, and its opening cut, "Fire," reflects Carr's feelings on what her blackness means to her: "I think a lot of aspects of Black culture celebrate the eccentric, the outspoken, the rawness of beauty," she told Black Weirdo. "I hope that I can just be a vessel for those things to be seen/known/spoken/believed (to any extent)."
I been holding back about all the flack
And online attacks got me real tight
You want to preach about Gamergate?
Let's reconvene at a later date

Sammus, "Comments Disabled"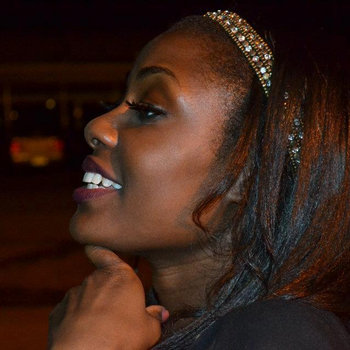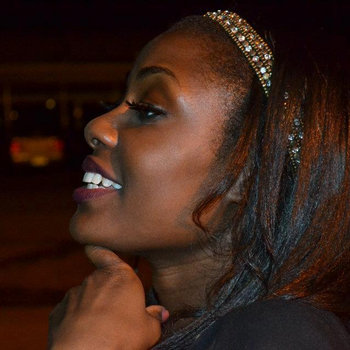 Merch for this release:
Vinyl LP, Compact Disc (CD)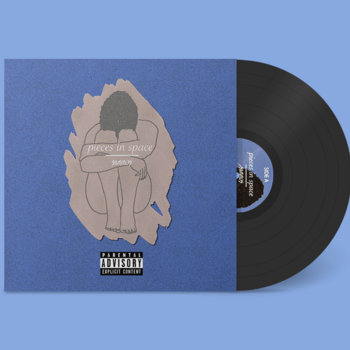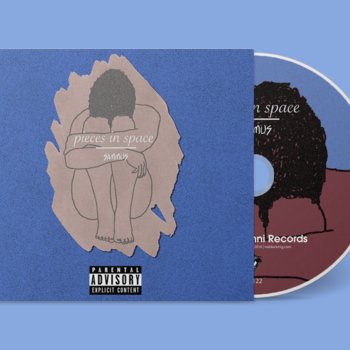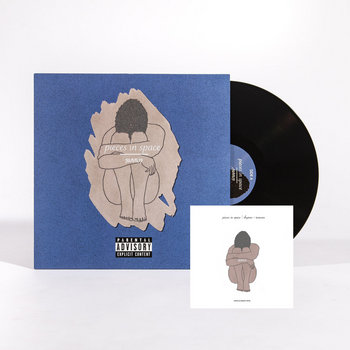 "Comments Disabled" zeroes in on a problem faced by many of those who talk about politics in their art and on the internet: online harassment. There's a toxic culture surrounding internet discourse that too often results in the stifling of important voices. "There's a weird dynamic where people who should know what it's like to be bullied spin it and release that vitriol at others," Sammus, a.k.a. Enongo Lumumba-Kasongo, told Bandcamp. Lumumba-Kasongo challenges all kinds of representative stereotypes on the album, making it a record that's as honest as it is political.
Entertain me, tell me what to see
Entertain me, tell me who to be
Eyes to the scene, entertain me
Witness unforgiving, entertain me

Nots, "Entertain Me"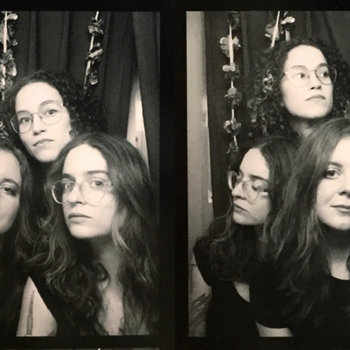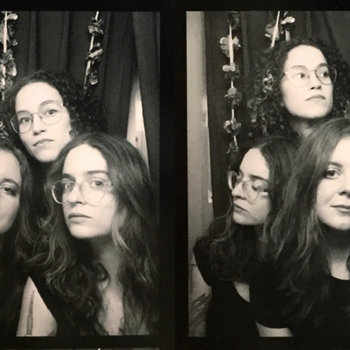 Merch for this release:
Vinyl LP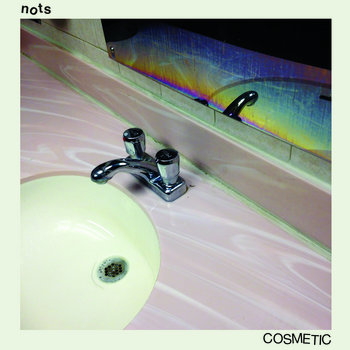 "It definitely came out of just keeping up with the news … I wanted to critique what I felt was really destructive about what's happening around us," Nots' guitarist and vocalist Natalie Hoffmann told Bandcamp in July about the influences behind the Nashville four-piece's 2016 record, Cosmetic. On the record, Nots comment on our obsession with entertainment and reality TV, and how that bleeds over into the way we think about politics. "This election cycle is almost like a performance art piece. 'Who's the weirdest reality star we could get?' It's so insane. It feels like the most extreme thing that you can think of is part of the fabric of our lives right now."
—Liz Pelly