FEATURES
Exploring The Unknown, A Church-Turned-Studio Sanctuary
By Patrick Lyons · February 16, 2023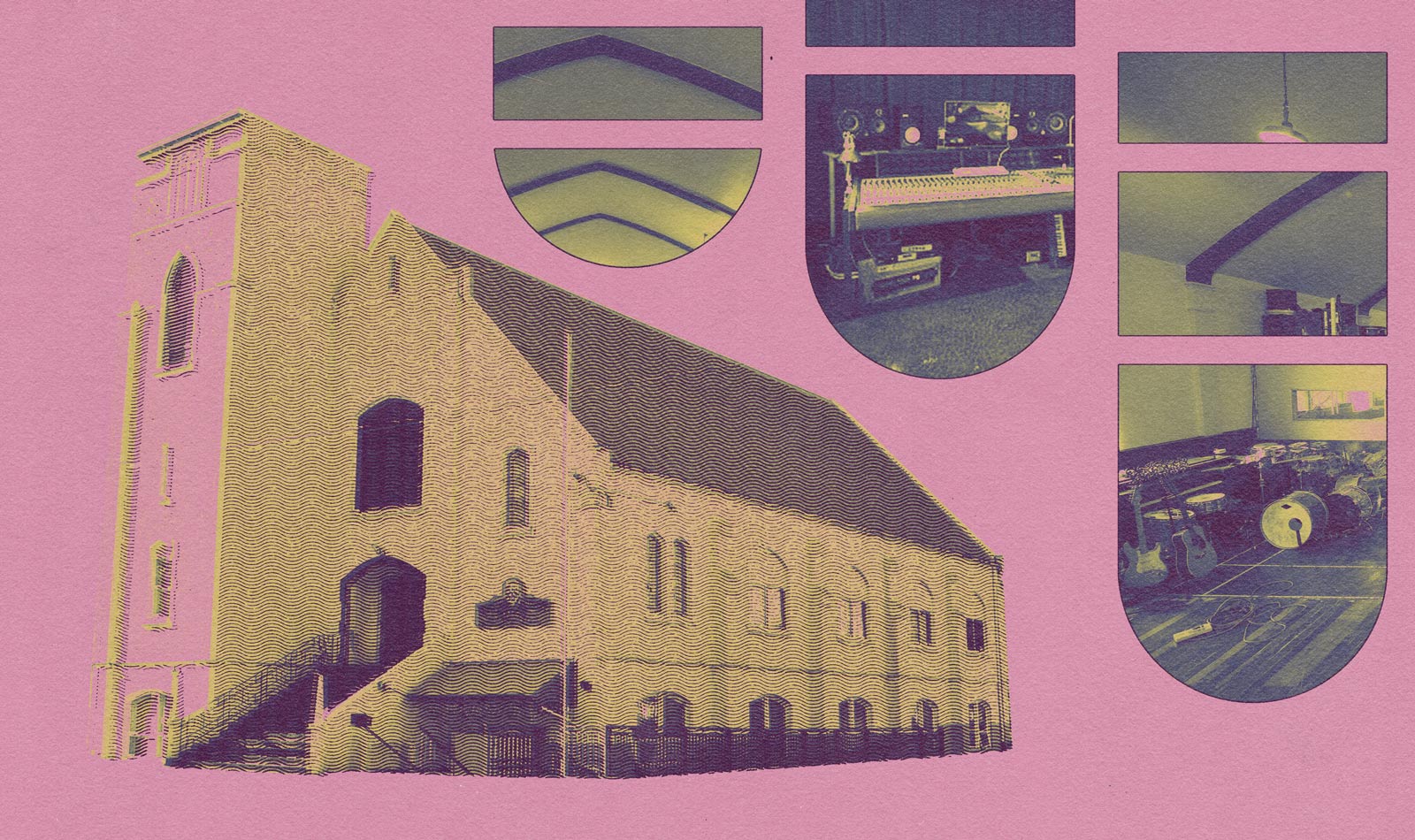 Even for the most staunchly secular musicians, there's an allure to playing in old churches. Historic sites like Brooklyn's Masonic Temple or Portland's The Old Church are regularly used as performance venues, while others have served as makeshift studios for the recording of lauded albums like PJ Harvey's Let England Shake, Tori Amos's Boys For Pele, and Cowboy Junkies' The Trinity Session. A sense of ancient mysticism might compel some, but mostly, it's the natural reverb that comes from the cavernous, acoustic-minded architecture.
Anacortes, Washington's the Unknown is a church-turned-studio with a name that teases some of that spiritualism. Gradually, over the past decade-plus, it's become a sought-after site for recording and mastering both for local artists and more prominent out-of-town names like Angel Olsen, Fleet Foxes, and Sumac.
Unknown founder Nich Wilbur moved to Anacortes in 2008 in hopes of learning the ins and outs of running a recording studio. "I got here and was like, 'Ehh, there's not really much here at all,'" he says, speaking to the relative lack of recording capability at the town's then-active all-ages music venue, the Department of Safety. Phil Elverum had recorded a little of his Mount Eerie material there, and once it closed, he and Wilbur began looking for a new space. They ended up in a historic Catholic church built in 1929, owned by the American Croatian Club of Anacortes, whose board counted former Beat Happening guitarist Bret Lunsford as a member.
Lunsford, who has vague memories of being sent to the church's "crying room" as a toddler, jumped at the opportunity. "With all of the work Phil had done in Olympia at Dub Narcotic [Studios], it was an inspiring idea to have him doing that kind of work in the church space that I grew up in."
Elverum recalls being really fired up about the prospect of working from the sanctuary—or as he likes to call it, his dream space. "I remember talking to friends who lived in Seattle or Portland or New York or Montréal or wherever about their struggles with finding a studio space to work in, and I'm like, 'We're renting this entire church, for cheap,'" he says.
Christening it "the Unknown," Elverum recorded three Mount Eerie albums at the new space between 2011 and 2014. Wilbur was shocked at the number of requests he began fielding. "At first, everybody that recorded there was a surprise," he says. "I mean, I'm just some guy out in the middle of nowhere doing this thing. Like, you wanna drive up here and do something? Whoa, cool, I'm down."
Having no recording experience before moving to Anacortes, Wilbur had to learn on the fly.
"The setup was really simple, he says. "And that worked well for Phil's music, but for recording full bands, it wasn't quite enough." He began acquiring odd-and-ends equipment where he could find it and making slight additions to the cavernous space—enclosing the choir loft to function as a mixing booth, adding two iso chambers in the middle of the main floor—while still preserving its rich natural reverb.
"Nich's completely transformed [the Unknown]," says Elverum, who has stepped away from the studio in recent years. "It seems like he's always getting new things, fixing things, building walls, building rooms. When I go back there, it's incredible how much he does to maintain and evolve that place."
The Unknown is now a treasure trove of vintage equipment, its natural acoustics preserved, but with Wilbur's updates expanding the capabilities of the space. The musician KP, who's recorded two albums there as Black Belt Eagle Scout, contrasts the Unknown with more "sterile" studios she's used: "That studio has its own sound, but then you bring in all different types of musicians, and they utilize it and make it their own and figure out ways to build upon the really nice magic that's already put it there as a foundation."
That magic, along with Wilbur's self-taught mastering prowess, has made the Unknown an in-demand destination for artists. Here are four albums that illustrate the studio's majestic sound and/or Wilbur's deft ear.
---
Merch for this release:
2 x Vinyl LP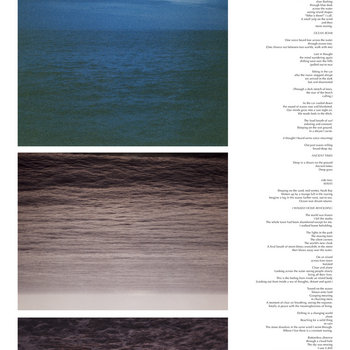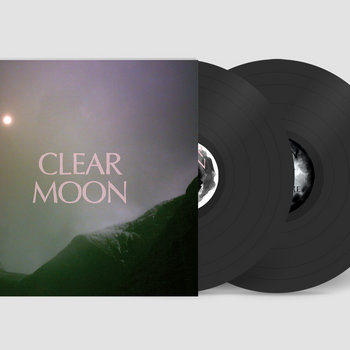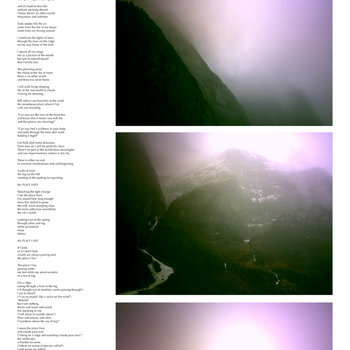 The first of the three albums Elverum recorded at the Unknown, Clear Moon is an ominously tranquil valley between the harsher peaks of 2009's Wind's Poem and 2012's Ocean Roar. Its atmosphere is no less overwhelming—this might be the most impressive ambient synth work of Elverum's career—but it sounds gorgeous and lush in a way that even the finest of Elverum's previous lo-fi tapestries can't match.
"Clear Moon, Ocean Roar, and Sauna—they're all huge-sounding to me, and also dense," Elverum says of his three Unknown-recorded albums. "I had an eight-track at home, and when we moved to the studio, we set it up with a 16-track, and then eventually a 24-track, so I had way more tracks to work with, sometimes to the songs' detriment, I think, they can get a bit overblown." Quite the contrary.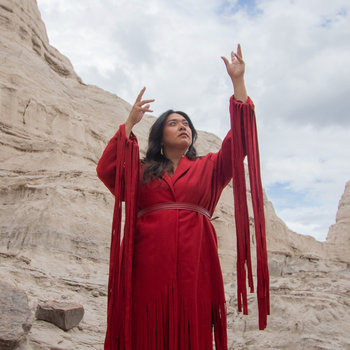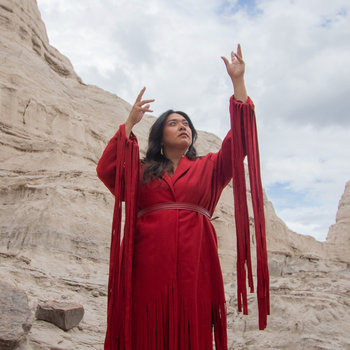 Merch for this release:
Vinyl LP, Compact Disc (CD)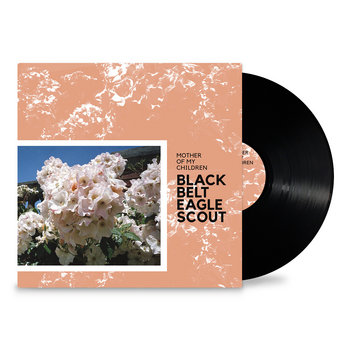 KP grew up on the Swinomish Reservation mere miles from the Unknown and performed at the DoS and What The Heck fest as a teenager, so recording her Black Belt Eagle Scout debut there was a no-brainer: "My homelands here in Coast Salish Territory are very healing. You drive over to the studio, you see all the islands, the water. It's a beautiful and supportive space. That's something I always knew was there because that's what my ancestors have tried to hold up in this area: this warm, inviting space. So having access to recording and creating music on my homelands, that's really beautiful."
She arrived at an alternately grungy and gentle sound on Mother of My Children, partly thanks to some of Wilbur's gear: "I played through the [Fender] Princeton Reverb amp that's there, and the reason why I bought one and play it live now is because I loved how it sounded there."
KP's now recorded two BBES albums at the Unknown; the second, The Land, The Water, The Sky makes even better use of the church's natural sound. "Earthly, maybe," she says when asked how to describe that sound. "Earthly, or like, voluptuous? It's got this, like, saliva? I don't know, I'm using very weird words."
Bellingham quartet Careen make hardscrabble post-punk that would fit right in on the '80s and '90s rosters of SST or Dischord Records. They've got a razor's-edge sound that teeters between fury and boredom, and this recently released compilation showcases their full breadth. All of it, save one live track, was recorded at the Unknown.
"It's the place I've been growing musically through; it's always the place that captures the stage or level [I'm at]," says bassist/vocalist Desi Valdez of the studio. An Anacortes native, he met Wilbur at the local skate park while he was still in high school and reached out when he became interested in getting his fledgling band recorded. "He's got a completely self-taught, raw take on everything that's really amazing," Valdez says of Wilbur. "He's a really savvy engineer."
In particular, Valdez cites Wilbur's input on 2022's slinky "Unalloyed," a track that he says was "barely written, barely rehearsed" when it was recorded. Valdez was hesitant to even run through it, but the band played through it once live, and Wilbur declared it a finished product. Today, Valdez says it's his favorite recording he's ever done: "That, to me, is the glory of the Unknown. You can capture a moment like that live, and not even need to add much to it, because [Nich's] so quick to notice what the song needed or didn't need at all."
Merch for this release:
Vinyl LP, Cassette, T-Shirt/Shirt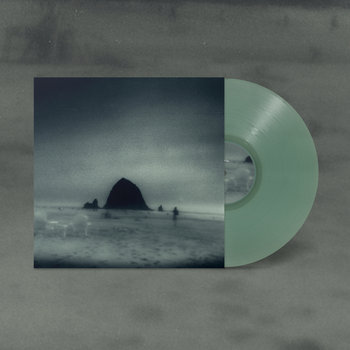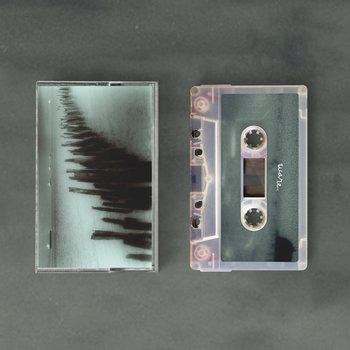 It takes a lot for a staunch home recorder (and trained "audio person," as he puts it) like Kyle Bates to step into a studio, but he's now taken his slowcore/ambient/shoegaze project Drowse to the Unknown several times. His latest, last November's bleary Wane Into It, is a crowning achievement, and though the majority of it was recorded at home, the Unknown still played a crucial role.
Not only did Bates tap Wilbur to master the album, he also sampled snippets of previous sessions he'd recorded at the studio with a full live band, adding a more fleshed-out sound to the album. "It's really unique because that room is so huge-sounding, there's this built-in reverb," Bates explains when describing what he liked so much about the drums he sampled on "Three Faces (Cyanoacrylate)." "But I think Nich is the coolest part of that place. The room's unique, and they have a lot of old instruments, but Nich is just super kind." That matters, especially when it comes to mastering.
Since I self-record and am an audio person myself, I think I'm really exacting," says Bates. "So I send [Wilbur] super detailed, like, 'Cut this song exactly at this point, and crossfade this, and blah blah blah,' and he always follows it to a T. Especially this new record, it sounded pretty good when I finished it, but after I got the masters back from him, it didn't sound like a bedroom record anymore. I don't know what it is, he just has really good ears and maybe nice tube compressors. He elevates it so much."