FEATURES
The Tuts: The Girl Gang Everyone Wants to Be In
By Stephanie Phillips · January 05, 2017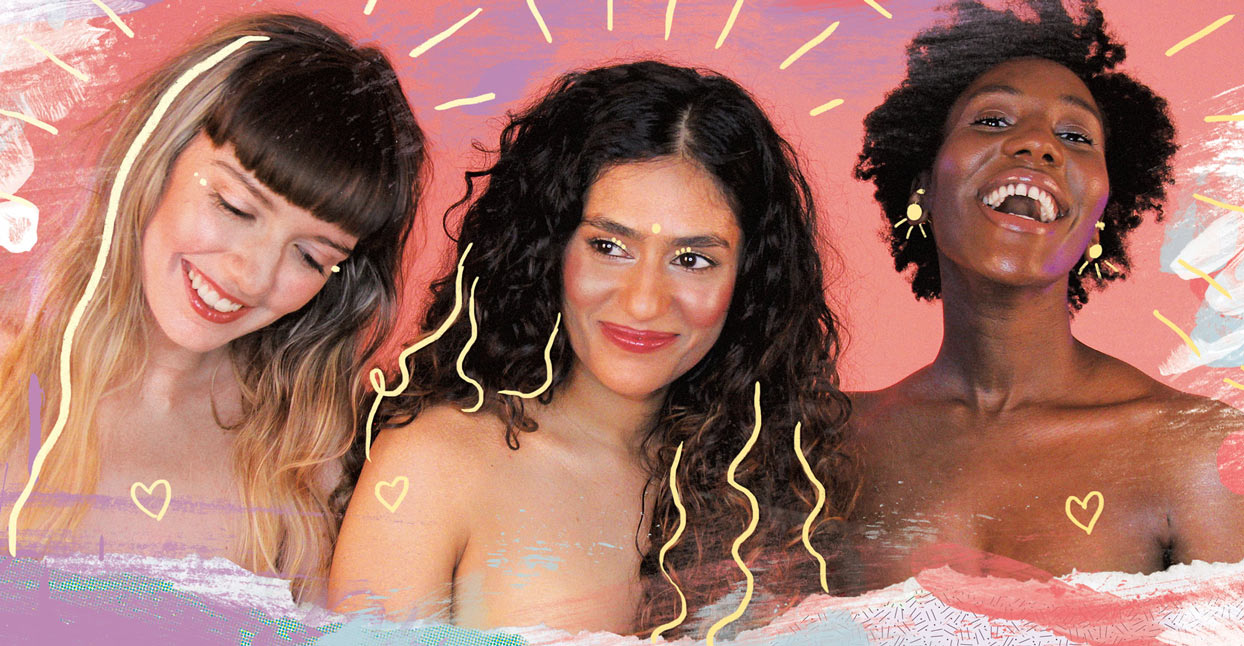 Since it became an institution of sorts, punk has become synonymous with grouchy coolness. Don't wear the wrong uniform. Don't say the wrong thing. Don't like the wrong bands. The pretense can make bands seem unapproachable and bland. If they don't look like they care about their own music, why should I care?
Thankfully, there are groups like West London girl gang The Tuts, the perfect antidote to this sometimes dreary (and terribly conservative!) side of the punk scene. The Tuts break all the rules; they love pop, wear matching outfits, and have big dreams for the band's future. Discussing how open they are about their ambition, guitarist Nadia Javed says: "Other bands pretend like, 'Oh, I'm just gonna do little farts of success and we'll just see where it goes,' but deep down they fucking want it. But they think it's not cool to want it. We can't be fucking bothered; we ain't got time to look cool."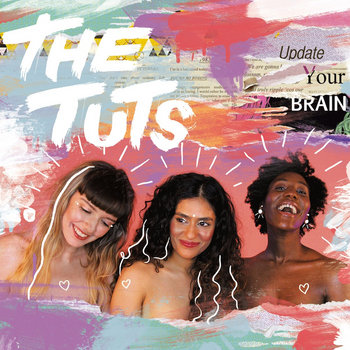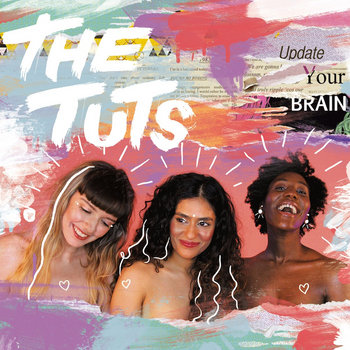 Merch for this release:
Compact Disc (CD), Vinyl LP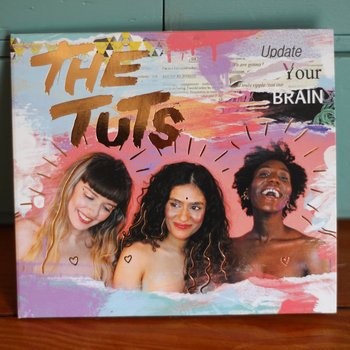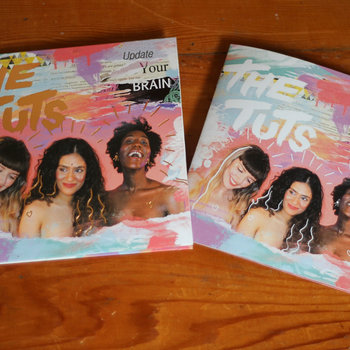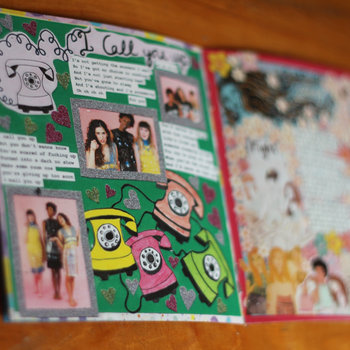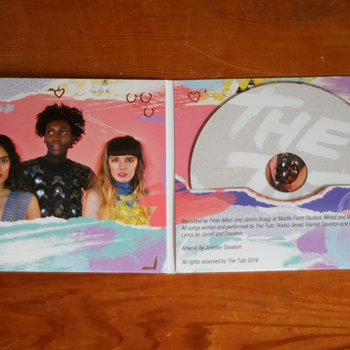 The band originally formed in the early 2000s, when Javed and drummer Beverley Ishmael were still in school together. Once bassist Harriet Dovetown joined in 2010, the band quickly found their niche: the girl gang everyone wants to be in. The band's self-titled debut EP was well-received, followed by a 2013 tour with Kate Nash. Their DIY attitude, constant touring and social media skills earned the band a legion of fans and made it easier to self-release their debut album, Update Your Brain.
When we spoke to The Tuts they were exactly as we envisioned: bubbly and excitable, and so used to one another's company that each sentence is a group effort. If Javed starts a sentence, Ishmael adds her commentary, and Dovetown finishes the thought—all seamless and in sync.
Though the hard work the band put into releasing their debut album was clearly worth it, they don't want to do it again anytime soon. "We actually wanna get signed now because it's got to the point where we're working really hard," Javed explains. "We don't wanna just be sitting at our laptops doing admin everyday, or worrying how we're gonna get booked for this and that." Since they bounded onto the DIY scene almost as a fully formed pop-punk band and immediately found an audience, the question that's always followed them around is: What more do they need to do to break through?
The band has battled against racism and sexism in all of its lurid forms. Their song "Tut Tut Tut" captures this angst with an acidic edge. "It doesn't matter if we've got more fans than you," Javed laments. "We'll always be the support act no matter what we do."
Merch for this release:
Compact Disc (CD), Vinyl LP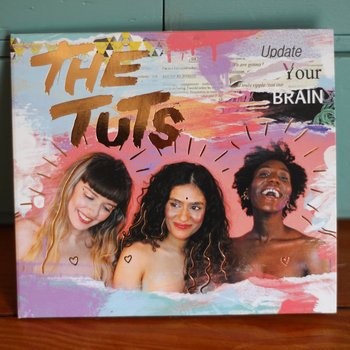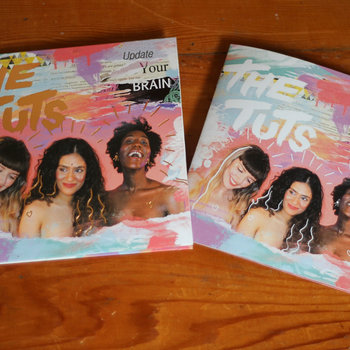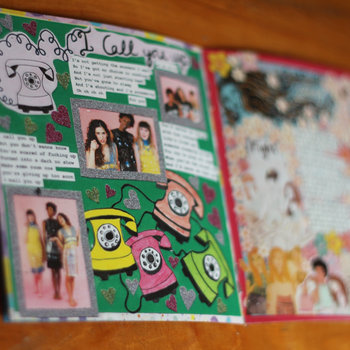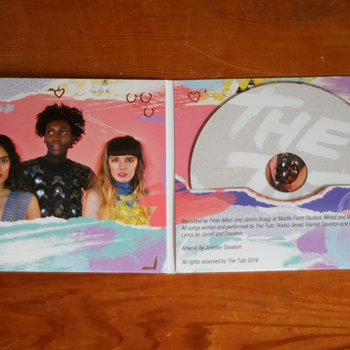 You all come from a vibrant West London music scene. What is the DIY scene like in West London?
Javed: When we started as a band, there weren't really that many cool bands around. There was just us and loads of shit boy bands at school. We used to start playing gigs at our local pub in the Crown and Treaty, again it was full of shit bands. It was only until our old bassist left and Harriet joined the band, cause Harriet's in another band called Colour Me Wednesday, we realized there's other talent within the Hillingdon borough.
Would you call The Tuts a political band?
Javed: Yeah, it just happened. We didn't set out to be like this. I always feel like as The Tuts, we sing about love or whatever, and Colour Me Wednesday were the political ones. Slowly it just happened.
Ishmael: I feel like more people are becoming political because you can't get away from it. it's all over your feed.
Politics is awful at the moment. What do you think punk bands can do to help the fight?
Javed: I don't know if pop stars can save politics anymore, but we can definitely use our platform to raise awareness and get more young people engaged in it, cause a debate and get people talking. But ultimately, I don't know if pop stars can change the world because Beyonce didn't even do it.
Dovetown: Sometimes I feel like people don't do the least they can do. For example, as a political left-wing artist, the least you can do is not support a space that is racist or sexist, but they don't want to cause a fuss.
Merch for this release:
Compact Disc (CD), Vinyl LP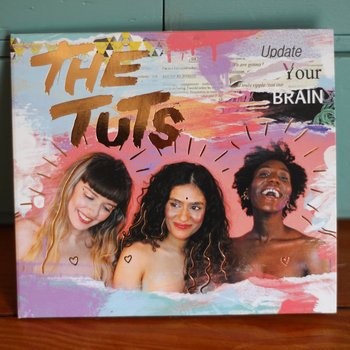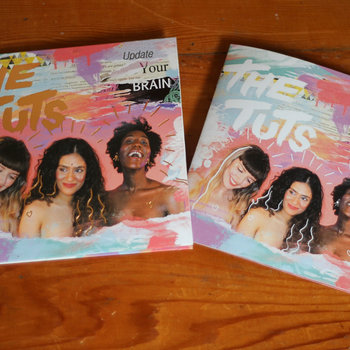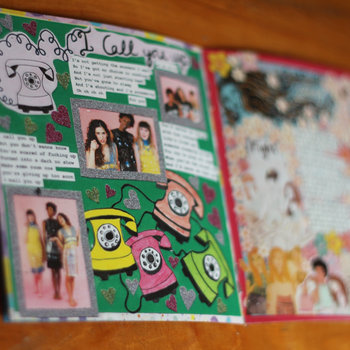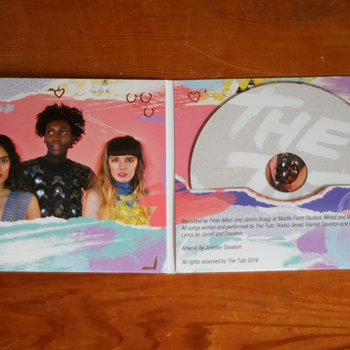 The song "1982," on your new album, is about your previous manager. How do you feel about that side of the industry now and would ever have a manager again?
Ishmael: He's not part of the industry, he's just a singular person. We thought we'd give him a chance; we'd give it a shot. We've never really gone for anyone managing us before, so we're not afraid of going into the industry. It hasn't put us off, but you just have to come with your credentials and show us what you've done in the past.
Your outfits are always impressive. Who makes them and what are the designs inspired by?
Dovetown: One woman has made us matching pinafores.
Javed: It's a mixture of what we've got in our wardrobes. On the group chat on the morning of the gig, we'll say, 'What should we do, what's the theme.' Beverley emails loads of companies and gets us free shit. We love it. We like being feminine. We like dressing up. We like glitter.
Ishmael: We don't go out clubbing so it's like our one chance to get dressed up.
Javed: If we feel good we play better. I know I've been on stage before and I wasn't that confident in what I was wearing and it affects me.
What are you all listening to at the moment?
Javed: Little Mix.
Ishmael: I'm listening to Solange Knowles; she's amazing.
Dovetown: I was thinking the other day that someone tried to insult us by calling us Little Mix, not realizing that's the ultimate compliment.
For a DIY band, you're incredibly prolific and seem to always be on tour. Do you feel DIY is an essential element of your band?
Dovetown: I think it has to be, because no one else is doing it for us.
Ishmael: There are some bands that are doing loads of stuff, they just don't post about it.
Dovetown: Nadia can make anything look like we're on a hype. Even if we're doing something really basic.
Ishmael: Even if we're in our pajamas with bean stains and snot stains.
How do you feel writing, working and touring as a group of women?
Ishmael: We're actually scared to go on tour as [just] the three of us. It's actually quite dangerous, which is a shame.
Dovetown: It's dangerous because when there's a situation where—which happens to a lot of people, I even read one online today—there's a dangerous security guard there taking advantage of their power and situation, it's not that we need a white man to fight them off or be like a knight or something, but if we don't have a white man witnessing we're not believed by the people we're trying to report something to.
Javed: Overall, even if we don't get manhandled—just, generally, you just get treated differently by soundmen and people at the venue if you're just on your own. If there is a bloke there, people will just talk to you differently, not just like a little girl.
How do you cope with that kind of treatment?
Javed: Ask what category of porn they're into and then they don't know what to do. Usually we just go quiet and give each other the look. We don't usually say it to their faces.
Dovetown: I think it's important to keep up this dialogue like we are now. Like when people write online about stuff happening or getting treated a certain way at a gig I think it's important people keep talking about that.
Do you feel aware of the importance you have, bringing the voices of women of color to the forefront?
Dovetown: I think it's a really strong statement and it's really important but it's not like we put ourselves together to be that statement. That's really great, though, that it just happened.
Javed: Before, I just accepted it. Obviously I know that I'm brown and Bev's brown and Harriet's white, but it's only recently we realized we're 'three-tone.' We're bringing it all together and we're representing.
—Stephanie Phillips