FEATURES
The Sound of Freedom to Come
By Lorne Behrman · June 30, 2015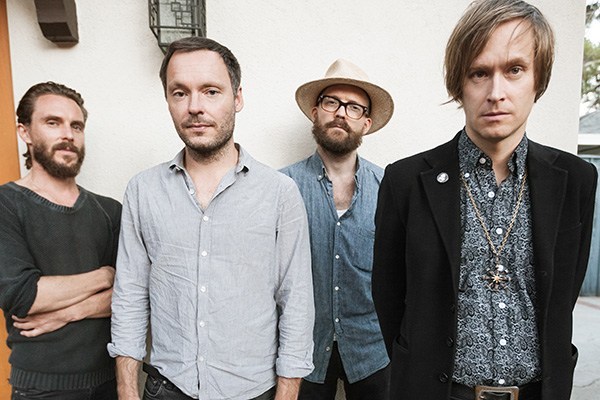 photo by Dustin Rabin
"In the 14 years we weren't a band, we grew up a lot. When we got back together, we sat down and talked about the 1990s, and we were able to admit to each other the times we were wrong and acted like idiots and hurt each other. It's not sexy or very rock-n-roll, but it was important to talk about this stuff, understand people's feelings, and listen to one another."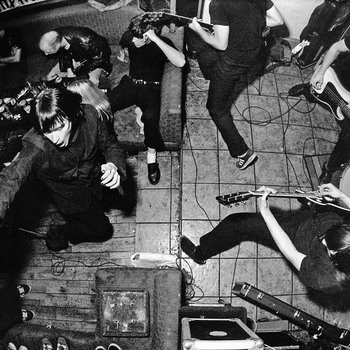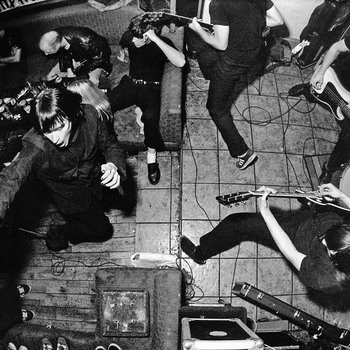 In 1998, the intrepid Swedish hardcore band, Refused, released the seminal The Shape of Punk to Come (Burning Heart/Epitaph). It was an audacious and prescient gesture. For the ensuing years, the album's wiry, abrasive, politically defiant, and genre-defying tracks became a beacon of inspiration, leading a charge of musicians deeper into the post-hardcore landscape.

photo by Ulf Nyberg
While the album provided many listeners with a fresh sense of artistic purpose, it sent the band members into a creative and personal chasm that ultimately ended the band. Seventeen years later, and after a series of volatile and emotionally charged breakups and reunions, the band has regrouped and followed up their high-water mark album with Freedom (Epitaph). Like its predecessor, it's a challenging album; it's both unclassifiable and unmistakably the work of Refused.
"Our legacy haunted me when Refused wasn't around because people kept comparing everything I did to Refused," says vocalist Dennis Lyxzén who, after the band dissolved, fronted The (International) Noise Conspiracy and most recently, INVSN. "I was out of Refused for so long, it felt like I was never a part of it. It was like this weird entity that drifted off into the sunset. When we got back together, it was liberating."
Between 1991 and 1998, Refused released five EPs and three full-length albums. After the band's bitter breakup in 1998, witnessed by 50 kids at a basement show in Virginia, the band issued a formal declaration—"Refused Are Fucking Dead"—promising never to reunite. In 2012, the band regrouped to play festival dates, only to go back on hiatus again until 2014, when the band returned to its artistic continuum through gigging and writing new music. Currently, Refused is vocalist Dennis Lyxzén, guitarist Kristofer Steen, bassist Magnus Flagge, and drummer David Sandström.
"I love that emotions run high in this band," Lyxzén confides. "In the 14 years we weren't a band, we grew up a lot. When we got back together, we sat down and talked about the 1990s, and we were able to admit to each other the times we were wrong and acted like idiots and hurt each other. It's not sexy or very rock-n-roll, but it was important to talk about this stuff, understand people's feelings, and listen to one another."
Around 2012, guitarist Kristofer Steen and drummer David Sandström revealed to Lyxzén that they had been writing new material and asked if he would be interested in making a new Refused record. "I asked Kris if his riffs were as good as the last record and he said yes," Lyxzén recalls. The first song Steen and Sandström showed Lyxzén was the white-knuckle ride "Elektra," Freedom's first single, and literally the first song Steen had written in 14 years. "When I heard that, I wasn't nervous. I knew this new album was going to work,"  Lyxzén says. "Once we started writing, it was like being in a vacuum. It was actually liberating."
Freedom is a compelling title for the band's fourth album and first official reunion album. Conceptually, it's in line with the band's fierce politicizing, but it also slyly touches upon the band members' refusal to be shackled to their own past. "It's our freedom to explore new music and mess with our legacy," Lyxzén affirms.
The album was produced by Nick Launay, known for his work with Public Image Limited, Gang of Four, The Birthday Party, and Nick Cave and The Bad Seeds. Launay's post-punk pedigree appealed to Refused because they felt he would be able to organically capture the nuances and textures of the angular groove and rock-n-roll terrain they were exploring. During recording, the mood in the studio was sedate and focused. "The only time Shape came up was three weeks into the session when Nick came into the studio saying, 'I listened to The Shape of Punk to Come last night, holy shit!'" Lyxzén laughs.
Freedom is vertigo-inducing. It assaults your equilibrium in just 10 songs with post-hardcore, dreamy, ambient rock; twitchy funk; and futuristic, good old-fashioned rock-n-roll.
photo by Dustin Rabin
Highlights include the agit-punk of "366," a heartfelt and scathing song about a ship of refugees that sank, killing all 366 passengers aboard. "That epitomizes another of facet of naming the album 'Freedom,' because it shows the importance of the idea of freedom to people. To build a better life, and have better economic conditions, they will risk everything—even their lives," Lyxzén offers. The ominously impassioned "Old Friends/New War" addresses the band's vitality in its reunion. "When we first got back together, I would talk about why we reunited while onstage. I felt like I was trying to explain it to myself, but this track defines why we are back, hence the title," Lyxzén says. One of the album's biggest surprises is the roiling funk of "Servants Of Death." "That's Kris' idea of what a Michael Jackson song circa Off the Wall would sound like if Refused wrote it," Lyxzén says with a chuckle.
"I know how hard it is to do a comeback record," Lyxzén says in closing. "I know no matter how successful the new record is, it may never share the impact of The Shape of Punk to Come. That was a certain time in culture and under special circumstances. But that's in the past. The past can define you as a person, but it's not as important as what you're doing now."