FEATURES
Rediscovering The Sons of Adam, Forgotten Kings of L.A. Rock
By Joseph Gentile · September 15, 2022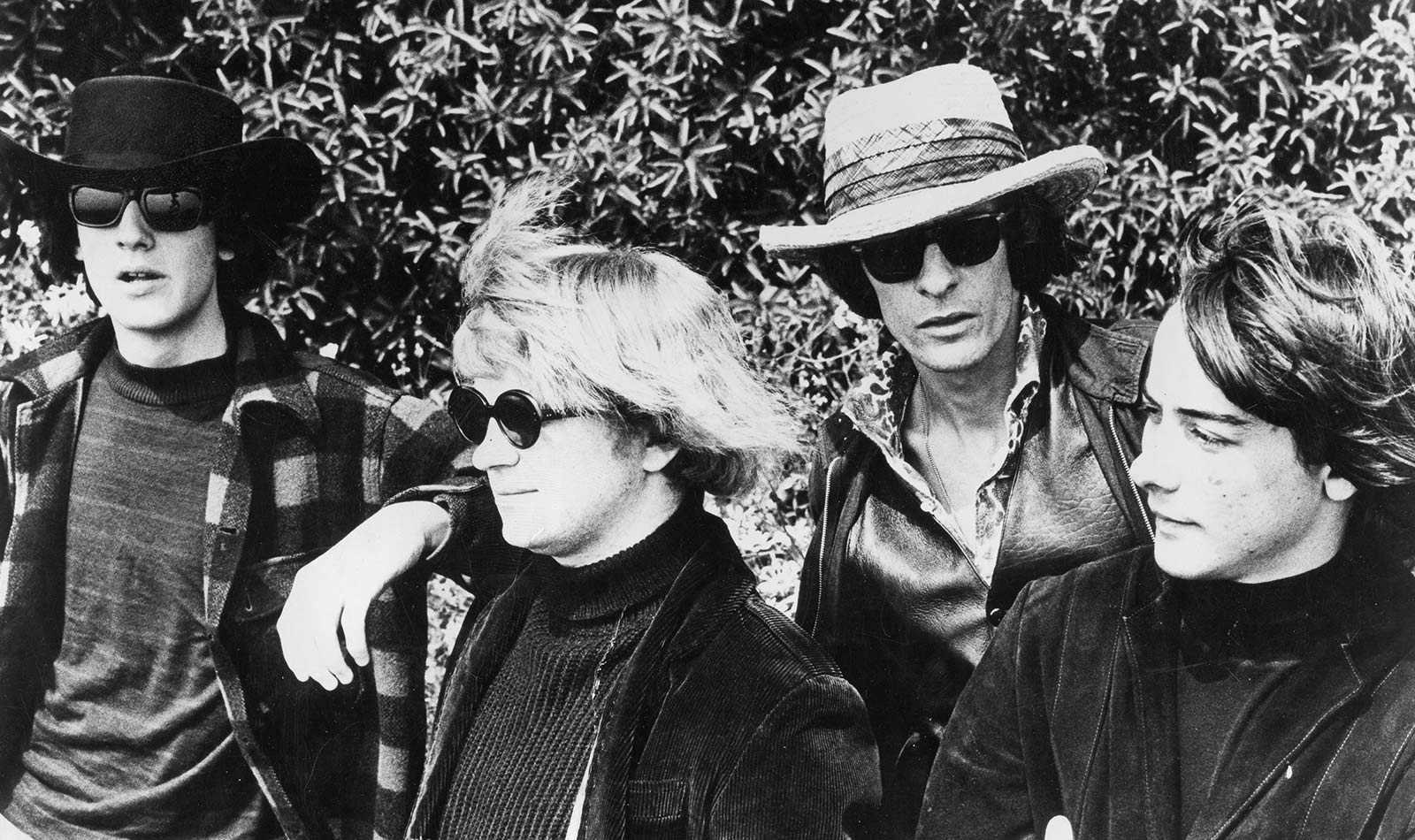 For all intents and purposes, the Sons of Adam ended when guitarist Randy Holden refused to turn down his guitar at a gig. "We had a rule, which was 'Never turn down…EVER!,'" says Holden. Even now, some 56 years after that fateful night, he still seems pissed off about it.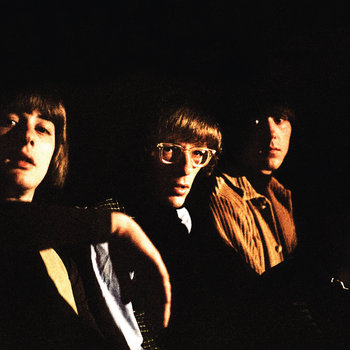 .
00:10 / 00:58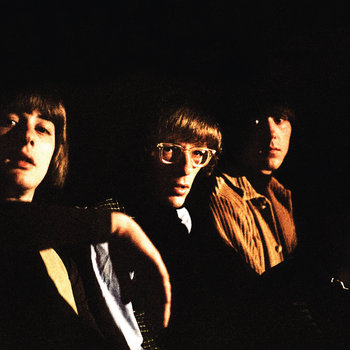 Merch for this release:
2 x Vinyl LP, Compact Disc (CD)
"We were playing at the Longshoreman's Hall in San Francisco and it had a concrete dome," he remembers. "The sound just bounced off everything and it sounded horrible! The singer, Jack Ttanna, asked me to turn it down a little bit. I refused because we didn't do that. But the bass player, Mike Port, then told me to turn it down, too, and he was always my strongest supporter. I said, 'Okay, if that's how it's going to be, it's over. Goodbye."
With Holden's exit, the fuse of California's most explosive live band had been snuffed. His bandmates wobbled on for one more year, releasing a final single before collapsing. The band that really could have been never was. 
Now, some five decades later, the band is getting written back into the history books. Saturday's Sons | The Complete Recordings: 1964​-​1966, assembled by author/archivist Alec Palao, meticulously traces the band from their proto-form through their explosive height to their crumbling end. The real treat is a newly-discovered live set from the band's apex recorded at San Francisco's Avalon Ballroom. Palao unearthed it while trawling through the archives of Bob Cohen, a San Francisco promoter who kept a massive archive of live shows.
While the Sons of Adam are closely associated with the West Coast, the band's history begins in 1962 Baltimore where a teenage Holden was devouring artists like Duane Eddy, the Fireballs, and the Ventures. He formed an instrumental surf rock band called The Iridescents, which soon added Ttanna (then Joe Kooken) to their ranks. With things looking promising, the band packed up all their gear into one overstuffed Volkswagen and limped it all the way across the country to L.A., where the tortured vehicle finally died on the L.A. freeway exit. If that wasn't enough of a foreboding omen, on the day of arrival, JFK was assassinated.
The band immediately started gigging around the L.A. area, playing any beach club that would have them. They changed their name to the Fender IV (in part to get free guitars from Fender) and pretty soon, they built up a reputation as one of the most hard-rocking, wild-kicking bands in the surf rock scene. "We were a great show band," Holden says. "We were the best band around and everybody thought so." The band built up a reputation due to their raucous live act and it seemed like they were ready to take over L.A.
And then, the Beatles happened. In the blink of an eye, surf rock was yesterday's news while the nascent "British Invasion" was what everyone wanted to hear. Holden says, "It was looking like we were going to have a big hit and then the Beatles came out. My first response was, "Damn it! They beat me to it! It kind of broke my heart a little bit. But then, I said, 'This is going to happen.'"
The band re-christened themselves The Sons of Adam and revamped their sound for a more Merseybeat/garage rock sound. In doing so, they became an even more volatile live act, taking blues classics and pushing them into hard rock and psychedelic fields. With their new style, they became renowned on Sunset Strip and earned a residency at the hallowed Ciro's Nightclub (now the location of the famed Comedy Store).
.
00:10 / 00:58
Merch for this release:
2 x Vinyl LP, Compact Disc (CD)
Palao says of the band at their live peak, "It's a wonderful cultural ping-pong: white American boys imitating white British boys imitating Black American men. They are a textbook example of how American groups took the influence of the British invasion and supercharged it. They kind of established their own genre in of themselves, even though they were just playing the popular songs that people were dancing to. In reality, they were pointing the way that rock music was going."
This is exemplified by the centerpiece of the release, the Avalon Ballroom live set. While the studio singles released by the band suggested their potential firepower, the Avalon set finds the band blasting the cannons with full fury.
For one thing, the live set is really loud. Meanwhile, Solomon Burke's "Everybody Needs Somebody to Love" (also famously covered by the Rolling Stones) finds the band pushing the song to over six minutes and adding both a vocal freak-out section and a guitar freak-out section. "Mr. Sun" has Ttanna literally screaming at the sun. "Evil Hearted You" has a low rumbling riff that could be categorized as proto-doom metal. (In fact, after the end of Sons of Adam, Holden would join Blue Cheer before playing in the heavy-experimental rock bands the Other Half and Population II, all of which are cited as forerunners of doom metal.)
"I was always heavy," Holden says. "I tuned my guitar a step lower to give it more balls. I liked the electric power of the guitar. That's what the guitar was all about. At that time, we blew everybody away. We were the top band. Nobody could follow us."
But despite the band's power, they never achieved anything beyond a regional name. "We could have been a lot bigger," Holden reflects. "That's a matter of fact. But we could not ride above the garbage of the record labels and the business." After Holden left the band, Arthur Lee of Love drafted drummer Michael Stewart into his own band, and eventually, The Sons of Adam faded into nothing; an unceremonious end to a band that once ruled the L.A. live scene.
Palao says, "They definitely didn't achieve their potential. They were a cut above most of the groups with their contemporaries in Hollywood. They were up against Buffalo Springfield and the Byrds and Doors; the bands that had the songwriting that pushed them to the next level. They 'failed' in the context of the music industry. But now, that's all irrelevant. The Sons of Adam were a great example of what will not be repeated in rock 'n' roll. Rock 'n' roll is becoming like classical—it's a niche. Rock music is on its way out, so here is an amazing example of how natural and organic and absolutely fantastic it was and can be."