FEATURES
On "Flames & Figures," The Seshen Opens Up And Embraces Vulnerability
By Andrew Martin · October 06, 2016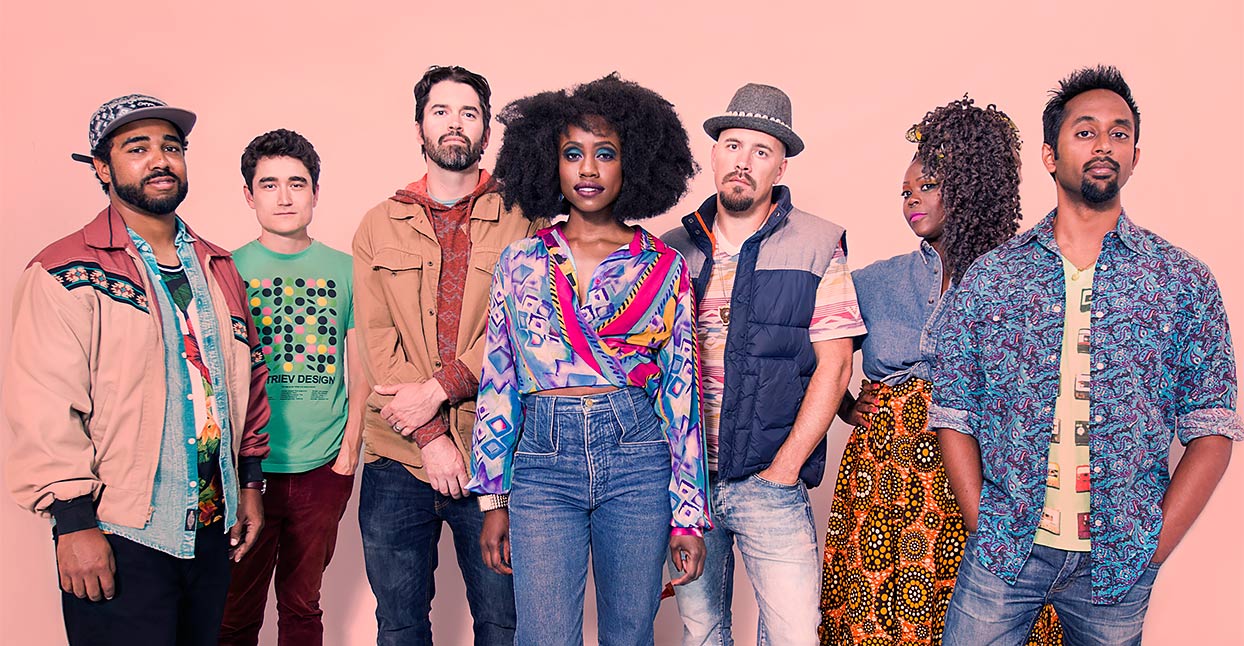 Lalin St. Juste used to live in outer space. Not literally, of course, but artistically: As frontwoman of The Seshen, her vocals used to have a cosmic quality, wafting along serenely in the background of her songs. But on the group's new album, Flames & Figures, St. Juste brings her vocals to the forefront, putting her abstract, yet personal lyrics on full display.
"I wanted and needed to try to be more vulnerable," she says. "That's still a work in progress. But I wanted to grow in a way that allowed me to explore more sides of myself as a singer and a songwriter."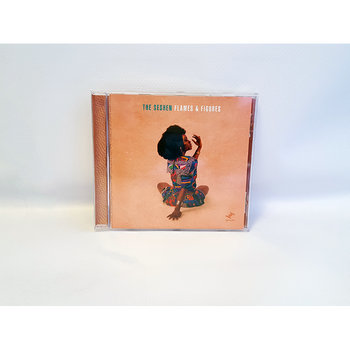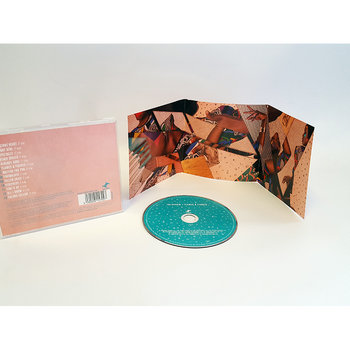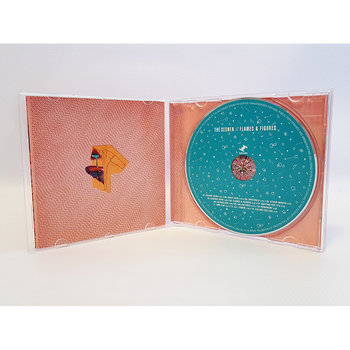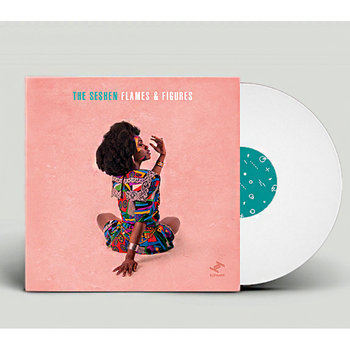 .
00:10 / 00:58
Merch for this release:
Compact Disc (CD), Vinyl LP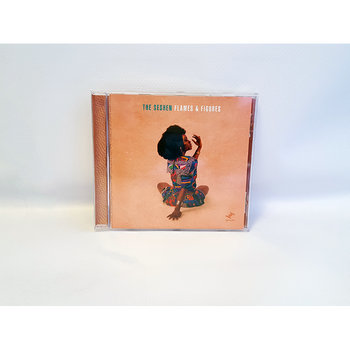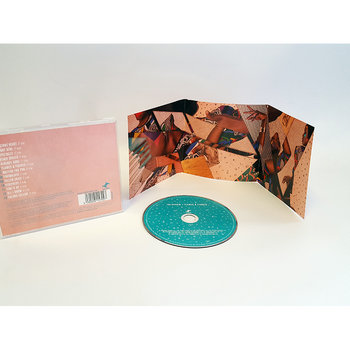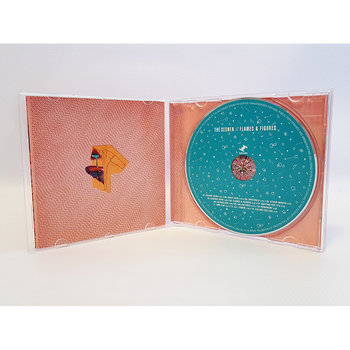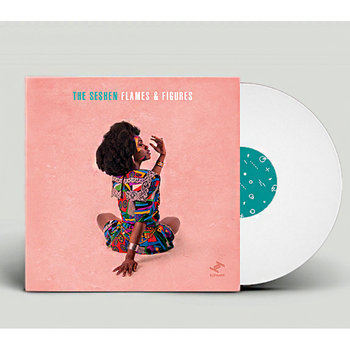 As a result, Flames & Figures is far more reflective and grounded, containing only traces of the spaced-out vibes that characterized the Bay Area outfit's debut. "There's still the cosmos in there," St. Juste says with a laugh, but adds that this record is more focused and mature. The interstellar touches turn up on tracks like "Waiting For You," where St. Juste sings, "Maybe I'm the stardust on your fingertips…" On the beautifully-produced "Firewalker" and "Other Spaces," St. Juste and her husband/bandmate Akiyoshi Ehara pay homage to their biggest influences, including electronic groups like The Knife and Broadcast. Because the music is so gripping, it's easy to get lost in the album's undeniable grooves.
Listen closely, though, and you'll hear something deeper and personal. On "Firewalker" St. Juste wrestles with the idea of coming into her own as a woman; "Other Spaces" is inspired by the current state of the world, particularly as a person of color. On that song, St. Juste expresses a need to gather everything within herself in order to move beyond a place of societal invisibility.
"Specifically, [it's about] being black, and all that's happening with the Black Lives Matter movement, this feeling of being literally exhausted," she says. "I'm hoping to be able to create an existence where my voice is actually heard, and where there's equality."
.
00:10 / 00:58
As she was feeling worn out by our nation's current state of affairs, St. Juste was also grieving the death of a close friend who committed suicide. When she talks about her friend, she speaks with both buoyancy and sadness—the love apparent in grief. "The last thing she said to me was, 'I want you to really delve in and do your thing. I see so much for you,'" St. Juste recalls. "And so I wanted to express myself and [my] feelings about her through these songs." Those feelings permeate "Distant Heart" and "Periphery," both of which are tributes to her friend's life.
On first pass, it seems unusual that "Periphery," with its dance floor-ready energy, is actually inspired by loss—but that's exactly the point. "I wanted to celebrate who she was, and she was this really vivacious, funny, and outgoing woman," St. Juste says. "I can express my longing and heartbreak, but still be joyous about her. She can live now in these songs."
While St. Juste was diving deep into herself to create her most personal and reflective work to date, Ehara was also growing as a producer. He's a production junkie, the kind of person who reads every article and listens to every podcast he can on the subject. He acknowledges that parts of the album have a distinctly '80s feel—namely, the synthesizers and drums—but it wasn't necessarily done on purpose.
"I genuinely love those '80s sounds, but I didn't want to fall into a nostalgia trap," he says. Balancing the band's different sides, which include psychedelia, hip-hop, and funk, made scoring Flames & Figures a challenge. By bouncing ideas off each other in the studio, Ehara and St. Juste wanted to keep the album honest, open, and instinctual. The goal was to make sure it didn't sound labored or contrived. "I really wanted to be more sensitive and allow more space for the vocals and Lalin on the whole," Ehara says. The result is a record anchored by St. Juste—written in her voice and telling her stories.
Those viewpoints and their delivery are what make Flames & Figures such a resounding success and refreshing listen, full of colorful rhythms and narrative introspection. Whether you choose to dance and sweat, or sit and reflect, the album is a huge step forward for The Seshen, proving that St. Juste's struggles with vulnerability were worth the pain of overcoming them.
—Andrew Martin