FEATURES
How An Endorsement from DaM-FunK Gave the RAH Band a Second Life
By Blake Gillespie · June 15, 2020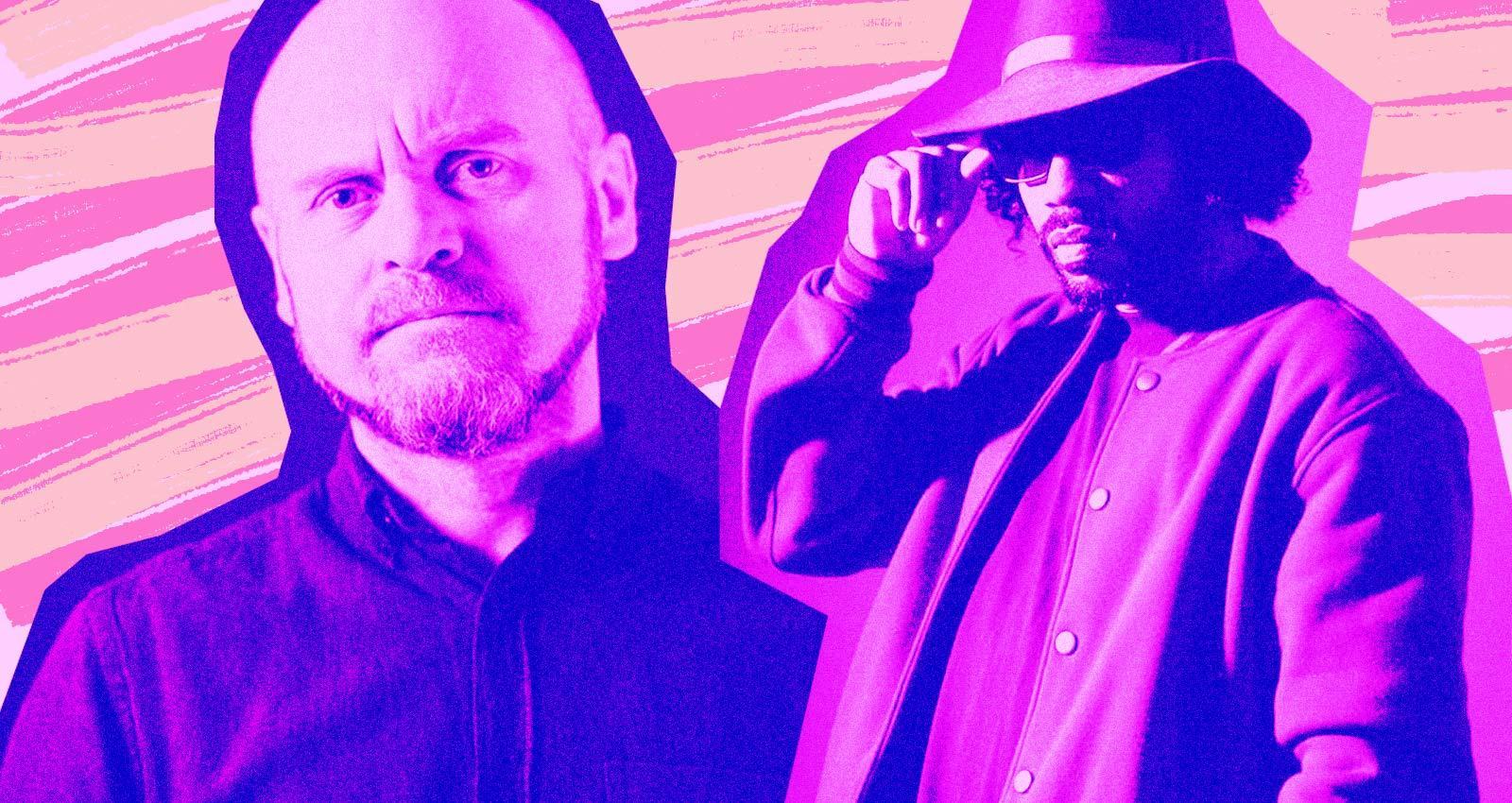 Throughout his career as a musician and DJ, DaM-FunK has made it a point to seek out underground relics that have lasting appeal—the kind of funk that can transcend generations—and work them into his DJ sets and the mixes he makes for labels like Stones Throw. One of those was The RAH Band's "Messages From The Stars," a song that peaked in 1983 at number 42 on the UK club charts, but has had a lasting legacy as a crossover boogie funk-classic.
DaM-FunK's endorsement gave The RAH Band a second life, but he wasn't the group's only high-profile fan. Overseas, a producer named Martin Iveson, better known as Atjazz, had been championing it in the UK; eventually, he made contact with the RAH Band's only member Richard Anthony Hewson, who had been living quietly in Sussex, England for the last 25 years, completely unaware of his music's resurgence. He'd long assumed no one cared about The RAH Band but, as he says today, "There's life in the old dog yet."
That second life first began 14 years ago, when DaM-FunK started spinning the track during his influential Funkmosphere nights in Los Angeles. "That song did something to me," he says. "It worked around the time of boogie and modern funk. When I started going to other places and doing sets, that song would be one of the focal points of my set and people would go crazy." He recalls a party in London where he played "Messages" three times in a row because the crowd just wanted it. He was so well-known for the song that Just Blaze played it at a New York party because he'd heard that DaM-FunK was in the room.
DaM-FunK first heard the song in the late '90s. At around the same time, he was also regularly listening to an internet pirate radio station out of London called Soul 24/7. The station was instrumental in his funk education; they played British jazz funk alongside American funk from SalSoul and Prelude Records, two influential labels that helped popularize the synthesizer funk known as boogie. "That song really was a catalyst and great brick in the wall when it comes to speaking about boogie and brit funk and modern funk which came after it," DaM-FunK said. "It's all part of the fabric."
While "Messages" was getting a second life in the United States, in the UK another DJ was on a mission to convert a new generation. Martin Iveson first heard "Messages" when he was 21, and the song became a source of emotional comfort.
"I was suffering with quite gnarly anxiety in my early 20's and 'Messages' always helped me get out of my mind and is now part of my being," he says. "It has a magical quality and an innocence in the way the sound is produced." That "magical quality" is one of the reasons the song remains so transcendent: the track was just a demo that Hewson never cleaned up, giving it a roughshod quality that is undeniably endearing.
Hewson recorded the song in 1983, 20 years after he'd found some success in the industry recording orchestration for pop music. He inadvertently became entangled in the drama surrounding The Beatles' Let It Be: he was the person Phil Spector enlisted to arrange the strings on  "The Long and Winding Road," the addition of which famously pissed off Paul McCartney. Hewson left pop music shortly after that, disillusioned with the inner workings of the industry. The RAH Band was his way of returning to his roots as a jazz musician, while still keeping one foot in pop music so that he could put to use the things he'd learned working with artists like Herbie Hancock and Diana Ross.
He'd written "Messages" on his Roland SH5 synthesizer, but soon felt it needed vocals and enlisted his then-wife Liz "Dizzy Lizzy" Winning, a pianist, to sing on the track. It was a smart move: she enters the song's bouncy groove with a conversational style that's more jazz than pop, playfully singing, "I get messages from the stars/ When you make sweet love to me/ I get messages from the stars/ You must be from another galaxy."
"I didn't think I'd use that vocal," Hewson said. "But she sounded so great. It was purely natural. That's what I liked about it. Divas could have sung it, but it wouldn't have worked. She just sang from the heart."
In 2008, Iveson tracked down Hewson, hoping to rework and license the song for a reissue and remixes 12" on his label, Atjazz Recording Company. Hewson was delighted by the idea. It sparked a long-running friendship, which led to Iveson remastering and reissuing several of Hewson's classics. One day, Hewson emailed Iveson a folder of his 'cooler' cuts for an idea that would eventually become Producer's Choice, a collection of The RAH Band's charting club songs, fully remastered. "A lot of the records we did over the years did not do great on the pop charts, but they did better on the club charts," Hewson said. "Some of them were made 20-30 years ago. [Iveson is] a brilliant master/engineer. I wanted him to beef them up and put more bottom in it."
Though he and Winning split in 1989, Hewson seems to revel in his quiet life near the southern coast of England. On the phone he joked that he makes "garage" music, because he's turned his garage into a recording studio. But the equipment he has in there is mostly the same hardware he used in the early '80s. He has a son who's a musician, and who chides him about being a 'dinosaur' for still using 30-year-old gear, which has pared down as equipment starts to fail. As a result, he's found he's needed to get even more creative and resourceful.
"I'm reducing the amount of equipment that works every day," he says, "And so some days I think, 'Well, which synth sound shall I use today? I've only got two.' That makes me work hard on a sound—having a limited source of instruments to draw on, and having to manipulate them to get something interesting." In that way, the Hewson of 2020 is very similar to the Hewson of 1983: still toiling away at bygone synthesizers, perhaps writing the next lost funk gem to be discovered in 2045. As Hewson might put it: "There's life in the old dog yet."