FEATURES
The Puerto Rican Punks in Orquesta El Macabeo are Shaking Up Salsa Traditions
By Amaya Garcia · January 04, 2017
Orquesta El Macabeo is an anomaly in the dwindling salsa scene in Puerto Rico. The group's lack of pre-existing requirements—formal musical training, paying dues for years in traditional salsa orchestras, and a strict adherence to the 3-2 or 2-3 clave—puts it at odds with the traditional orchestras dominating the island's festival circuit. For the older generation of Puerto Rican salsa musicians and fans who revere artists like Héctor Lavoe, Richie Ray and Bobby Cruz, El Gran Combo and, to a certain extent, Marc Anthony, Orquesta El Macabeo's music is an affront to "good taste." The band has weathered every slight under the sun: It's not music for the bailador and the singer goes off key. The group can't keep time, is too brazen, and is most definitely not salsa. Throughout its eight years of existence, its critics' complaints can be summed up in three words: "How dare they!"
If any of these critiques sound familiar, it's because they've been used throughout music history to discredit those who break with the paradigm and flourish against all odds. With every performance and new record, Orquesta El Macabeo topples the rigid standards that hinder Puerto Rico's salsa scene. The group's wild success has taken them on tour across Europe, and its records have made it into shops as far away as Japan. Since the release of its first album, Salsa Macabra, band members have acknowledged that they are, in every sense, punk rockers who play salsa. Most of the 11-piece orchestra's musicians come from punk and ska bands—with José Ibáñez, the band's bassist, owning a small punk label, Discos de Hoy. Some of them are into hip-hop; others do theatre and teach. Some have formal musical training, but none of them really care if you think their music is salsa or not. "I like that we created our own sound," Ibañez says. "For better or for worse, it sounds like us, it has its own identity and that's pretty cool. I think that's worth more than playing something that sounds like something else."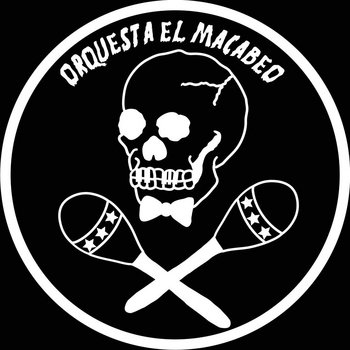 .
00:10 / 00:58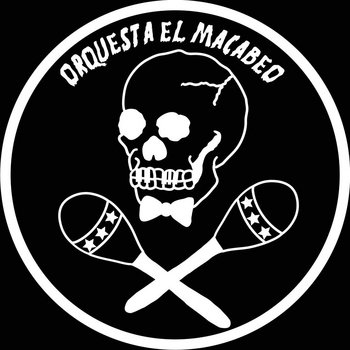 "I play with both sides, the supposed salseros and people like us who aren't salseros," says Manuel Berríos, the band's kettledrum player. "The truth is, most of those guys are playing covers, so the creativity goes elsewhere. People can't stand the fact that we created a genre. It's not salsa—we're rockers playing salsa. They're pissed, because they see us playing gigs everywhere. We have four records, we play the Medalla [Puerto Rico's local beer] parties, we're traveling…My friends from the other side ask me: 'Why are you playing with these people?' And I tell them, 'Why wouldn't I be? They have an original sound and you sound like a covers band.' That's the difference, and that's why I admire El Macabeo. They have a concept, and they're well organized."
We're sitting in a cramped corner in El Macabeo's practice space in Trujillo Alto, a town on the periphery of San Juan, the island's capital. On a rainy Monday night, just before rehearsal, the band—comprised of Julio Ortíz, Héctor Lind, Yussef Soto, Luis de la Rosa, Javier Santiago, Aníbal Vidal, Manuel Berrios, Enrique Chávez, Horacio Alcaráz, Gabriel Beauchamp and Ibáñez—sat down (and in some cases, entered and left the room) to talk about their new record, La Maldición del Timbal. It's their fourth album —fifth if you count Eutanasia, an EP of salsa versions of Spanish punk classics—and the one that best demonstrates the group's sonic and lyrical maturity. That's because the band has aged together, collectively navigating personal and political crises along the way. This is one group's most endearing qualities—you can't talk about their present without talking about their past, and you can't separate their lives from their art. La Maldición del Timbal is the latest and fiercest installment in the saga of the big, punk family that is Orquesta El Macabeo. There is no compartmentalizing, no posturing, just painful honesty, delivered via sarcastic comedy and cynical lyrics.
.
00:10 / 00:58
"Sometimes you feel like you're telling the same story over and over again, that we're rockers playing salsa," says Beauchamp, one of the band's two trumpet players. "This doesn't even matter, because there are people who will never hear this story, but the songs will survive. When you listen to them, you can like the music without caring about the backstory. It's a novela that's between us and in our heads."
"But, you know what?" Berríos interjects, "This novela is cool. I like this novela." Considering the tragic stories of personal loss, drug addiction, and conflict that surround some of the most famous salsa orchestras in history, El Macabeo's story acts as sort of a palate cleanser—a story of otherness, the resistance, and the hardship and triumphs that come along with it.
The band is probably one of the most democratically-run orchestras in Puerto Rico, a fact that becomes evident over the course of interview. Band members finish each other's sentences, call each other out on their bluffs, and interrupt each other's points. They're a brotherhood. According to de la Rosa, El Macabeo's lead singer, every member of the band has equal input when it comes to writing lyrics and composing music. As a result, their albums are conceptually tight, highly personal, and incredibly relatable. "That's the maturity of the group and the maturity of the identity of the group," de la Rosa says. "In La Maldición del Timbal, you may not hear straightforward, commercial salsa, like the one you would hear on the radio. But the rhythms are present. You can hear an afinque that you couldn't hear on the first or second records. But that's because we've worked to achieve that. It's been an organic growth. We've been directing ourselves to get to this point."
"On this record, we slowly realized what we have and what we can do with what we have," says Santiago, El Macabeo's maracas player. "On Salsa Macabra, we didn't have any expectations. We were doing everything with a lot of care and a lot of love, but we were just trying stuff out. We've been slowly getting to know what we can do. On this record, we're more mature, a little bit surer of what we want to do, and we're also doing this for ourselves." Musically, La Maldición del Timbal is where El Macabeo flexes its muscles, delivering an album full of complex melodies and references to more psychedelic '70s salsa and jazz, using tropicalia clichés to its advantage. This idea even turns up on the album's cover art, designed by the veteran heavy metal illustrator Joe Petagno. La Maldición del Timbal (The Curse of the Kettledrum) signals El Macabeo's personal descent into nihilism, and its attempt to crawl out of the hole.
"For me, recording Lluvia con Sol [the band's third record] was a shit time—it was a deeply personal experience," de la Rosa explains. "La Maldición del Timbal is a process of collective pain. The first records, despite the fact that they were funny and sarcastic, reflected a historical, political and social reality that no other orchestra with our reach had ever touched. We were raw as musicians, but starting on that note gave us the foundation to keep doing what we're doing. On our first records, there was sarcasm. On this one, there's lots of cynicism, because we're tired of people trying to fuck us over—tired of the bad faith towards us, tired of the government, the system, of people trying to take advantage of our hard work and doing it with malice. It's been a natural process of going from sarcastic and funny to cynical and dark. I find it really hard to sing about having fun. I'm not for that, and I know the rest of the orchestra isn't for that, either."
.
00:10 / 00:58
"Lluvia con Sol," the lead single from the band's 2013 album, and its most anthemic song to date, was a devastatingly beautiful picture of the suffocating reality of living on the island, fighting against all odds, losing and resisting. The band's music, as de la Rosa says, has always been political, and that song unwittingly functioned as El Macabeo's warning that the conditions were only going to get worse. Fast forward to 2016, and the island has spiraled into a political and socioeconomic breakdown, aided by the government's massive $71 billion debt. The consequences of dire finances—and the harsh austerity measures proposed by an imposed Fiscal Control Board—have been swift: mass migration, unemployment, crime, corruption, and general despair. La Maldición del Timbal is the band's way of processing the crisis (and the crises to come) and a wake-up call to those still sleeping. They're also filling a deafening silence in the Puerto Rican music scene, as very few musicians have touched the subject in a significant manner. In so many words, it's their punkest album yet.
The opening track, "Crucero," sets the tone. A tale about Puerto Ricans' obsession with cruise ships, it slowly evolves to become a metaphor for the moral and economic tug of war between those who emigrate to the United States and those who stay. The track's tropical piano arrangements and psychedelic synths give it an upbeat swing that tricks the listener into momentarily ignoring the message—a juxtaposition they've used with great success throughout their discography. "This track is like our "Yellow Submarine," says Yussef Soto, the group's saxophone player. "It's a psychedelic arrangement, out of the norm. We're not comparing it, but it's a tangent we took, and the arrangements for the wind section were really organic. We were just discovering everything as we composed."
La Maldición del Timbal is full of these kinds of twists. Tales of romantic and personal despair, like "Armonía," are sandwiched between tracks like "Saco e' trampa," about a double-dealing person, and "La Buena Voluntad," a scathing indictment of the stronghold religion has on people's lives and finances. "La Función" is a metaphor for social stagnation, using the story of the whale that killed its trainer at Sea World as a stand-in for larger ideas. "The special thing about that song is that, from the literal you can pull deeper themes of abuse, oppression and depression," Soto says.
"Everything ends in personal stagnation, and how you're always trying to get out and do better," Ibañez adds. Beauchamp jumps in and finishes the thought, "We admire the stories of people or beings who fought and won, or who overcame the person that was oppressing them," he says. "Those are great stories that deserve to be told, whether it's about a whale, or people rebelling against their governments." These themes turn up across the album, and as the record progresses the stories become weightier and gloomier, until you arrive at the closer, title track "La Maldición del Timbal." Written primarily in the language of Puerto Rico's extinct Taíno aboriginal ancestors, interspersed with Spanish and English phrases, the song is meant to represent El Macabeo's desire to sing in an unknown language. But it's also a history lesson about the centuries of colonization suffered by those who inhabit the island. Its frenetic percussion and hard-driving bassline are not only the sound of resilience, they're also as an attempt at redemption. Through La Maldición del Timbal's darkness, you can sense that El Macabeo is also letting the light in through the cracks. The music is part of the healing process, of the group's constant evolution, of past mistakes and future triumphs. At the end of the day, it's a process the group members go through together, for better or worse.
"This is a band," de la Rosa emphasizes. "This isn't an orchestra, it's not a gathering, it's not a 'bring your own thing' type of deal. It's a band. We're a family that, in spite of how badly we get along, sits down at the table to eat lechón at least once a year."
—Amaya Garcia