FEATURES
The Other Guys Aspire to Be Perfectly Average
By Christina Lee · July 21, 2016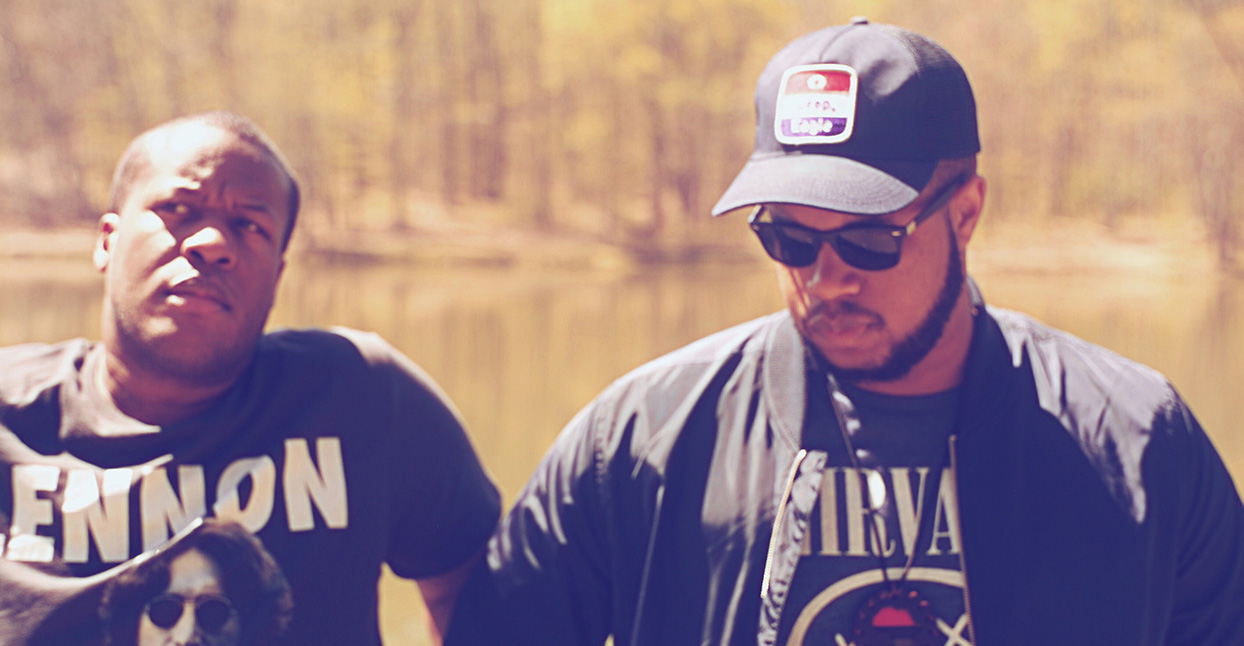 "There's so many MCs out here who rap about rapping, about how great they are. We wanted to separate ourselves from that."
On their new album, Life in Analog, The Other Guys resist the urge to embellish. "Can't pay rent with words in a sentence/ 7 to 3, I'm at the j-o-b," says lyricist Insanate, on "Seen It All." That lyric is true to life: Both he and producer Mighty Joe work as security personnel in New Hampshire and Washington, D.C., respectively. And while they once felt alone as self-proclaimed "average Joes" in a genre that thrives on decadence, the Other Guys are in good company on Kevin Nottingham's HiPNOTT Records, which is home to like-minded rappers Substantial and Tanya Morgan. On Life in Analog, Other Guys MC Insanate raps about forgoing drugs and working around business hours. Backed by Mighty Joe's serene boom-bap production, these men approaching middle age sound at peace with living life as ordinary people.
When did you start to suspect that the average person couldn't relate to the subject matter in contemporary hip-hop?
Isaiah: It was a long time ago. I was close to getting kicked out of my apartment, because it had gotten too expensive. I was talking to Joe, and he was like, 'You know, you need to talk about that, because that's real.' I always felt that I talked about living and relationships, but never in detail. I was like, 'I think you're right.'
Joe: There's so many MCs out here who rap about rapping, about how great they are. We wanted to separate ourselves from that. For about five years before we tried to release any of our own music, we were just producers. When we decided to come together as a duo, we were looking for something that we didn't hear enough of.
Isaiah: From an early age, whenever people find out that I'm an MC, they'd ask, 'What do you rap about?' My answer since I was 14 or 15 is, 'I rap about the same things you would rap about if you rapped.'
On "Friends Old and New," Von Pea talks about friends who used to be the first to call when something happens—'but that was 10 years ago.' What's the full story behind that song?
Joe: Some songs we wouldn't know what they were about unless we actually spoke with the artist [who features on them]. But we actually did talk to Von about that song—Von Pea from Tanya Morgan. He spends a lot of time in France and the DMV, so he doesn't get to New York as often as he used to. He said he was almost a visitor in New York. It's him talking about friendships and relationships that wither away with time, and life circumstances.
Kooley High use basically that same lyric on "For My People." [Kooley High's] Tab-One, who is on the hook, just recently had a baby and got married. A lot of us are around the same age range, late 20s to early 30s. You've been out of school for awhile. So we're dealing with the same things. The album is pretty big on friendship and relationships.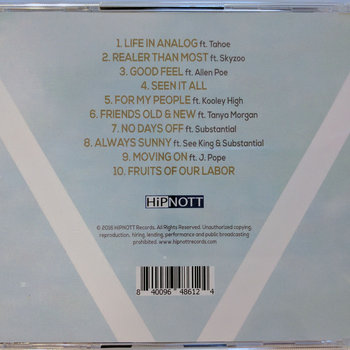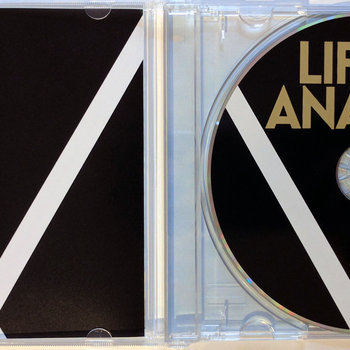 .
00:10 / 00:58
Merch for this release:
Compact Disc (CD)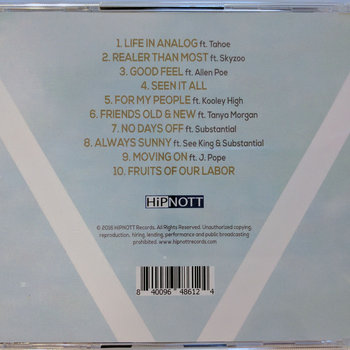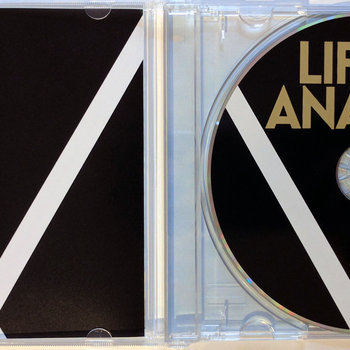 Isaiah: We got lucky that way. You would think we went to everybody and told them, 'We need you to write about this.'
Joe: That's the benefit of working with like-minded folks. Everybody outside of Skyzoo, we've worked with in some capacity before. We didn't just go out looking for the biggest names to throw on the album. These are people that we are actually fans of, and they're actually fans of our work.
Life in Analog discusses some tough issues, but there's also a sense of calm.
Isaiah: I'm the worst kind of optimist. Despair isn't inspirational at all. Despair is depressing. The idea is, if you deliver it in a certain way, even if it's a negative subject, people can gain positivity from it.
Joe: Same thing with the production. I like to mix the rough with the smooth. The [title track]'s one of the most intense lyrically songs on the album, but also is the most melodic and prettiest.
There's a sense of determination [in the title track]. You're talking police brutality, yet the music makes you feel like you'll be fine.
Joe: That was an MC we've known for awhile, his name's Tahoe. When we first got his verses we were like, 'I don't know, man.'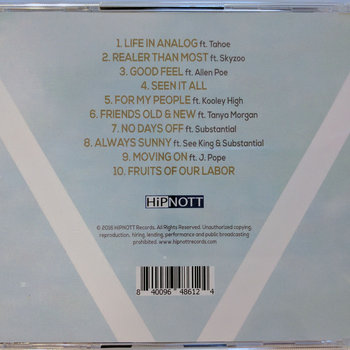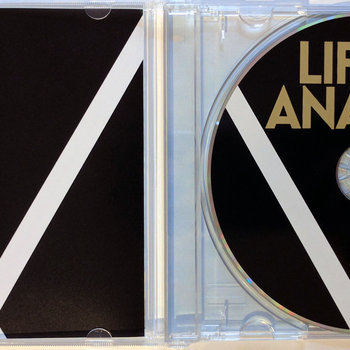 .
00:10 / 00:58
Merch for this release:
Compact Disc (CD)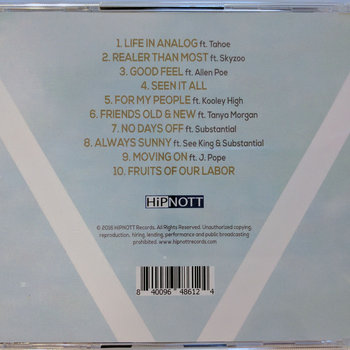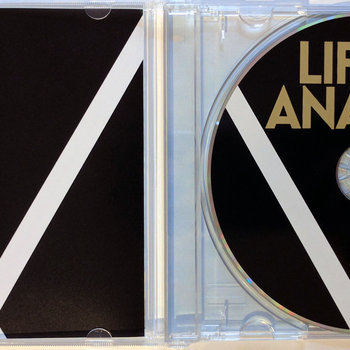 Why?
Joe: We're on HiPNOTT Records. HiPNOTT is owned by a white guy— and I love Kevin [Nottingham, the label founder]. So we're like, 'I don't know he's going to take what this guy's saying.'
Isaiah: As an artist, you don't want to compromise your art. But you have to be wary of what you do and say, or what somebody else does and says. It's a reflection of you, even if it's something minuscule. If somebody wants to do a song with us and talk about getting in fistfights with their wife we have to be like, 'Wait a minute.' So we had to sit with it for a while. It definitely tackled a lot of tough issues, which we appreciate in hindsight.
—Christina Lee