FEATURES
The Meltaways and the Punk Protest Imperative
By Tess Duncan · July 26, 2016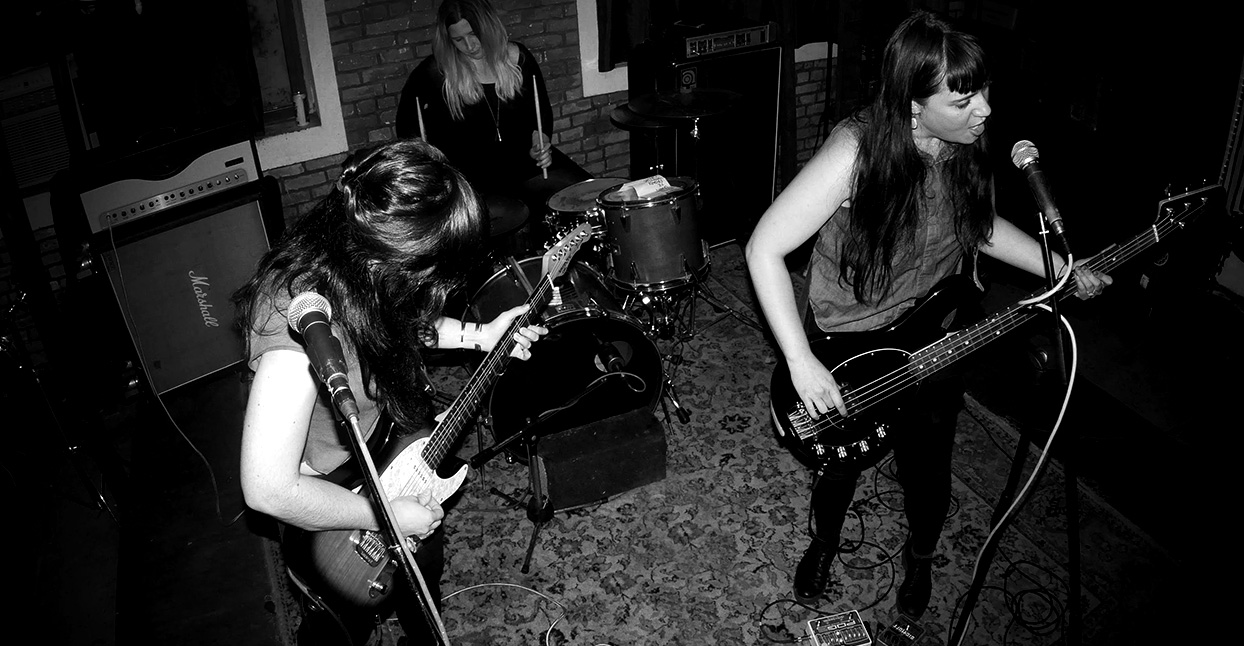 The Meltaways are seated outside a bar in Brooklyn, laughing about a diary entry bassist Beck Kitsis wrote in 6th grade. "I found a page with all these pictures of guitars and smiley faces and hearts on it," says Kitsis. "I wrote, 'I want to play guitar but my dad will only let my brother play!'" Despite this early hurdle, Kitsis started playing bass in high school.
The rest of the band, which formed in 2014, met through mutual friends in New York, though drummer Allie Brasch joined later on after a few lineup changes. Their self-titled debut is brimming with chaotic punk—songs that are simultaneously melodic and jarring. Frenetic chord progressions clear a path through Brasch's nimble drumming. Guitarist Maddy Strassler shares vocal duties with Kitsis, and the words they sing are a clear indicator of the band's unwavering dedication to making music with a pointed message.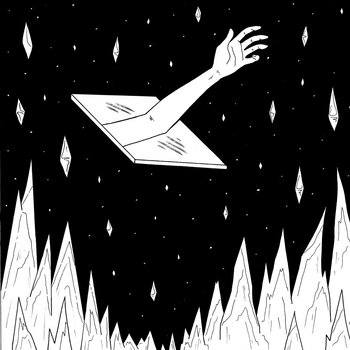 .
00:10 / 00:58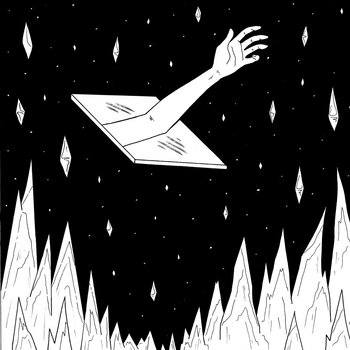 In fact, in light of the nightclub shooting at Pulse in Orlando and near-constant reports of police brutality, Kitsis struggles to understand why an artist wouldn't want to make a statement with their music. "I work, and I'm really tired when I come home," she says. "I'm not just going to put a lot of time and effort into a project if I'm not doing it because I believe in what we're trying to say. What are you after, if you're not trying to say something [with your music]?"
That conviction filters into songs like "Shoot," which alludes to the #YesAllWomen Twitter campaign against sexism and misogyny that arose in the wake of the UCSB killings in 2014. "It's a song about how the media portrays something not as a hate crime, but just as somebody who's sick. Or they'll point to gun control," says Kitsis. "It's clearly related to an intense hatred for women who behave a certain way, but also societal pressures that are put on men which define their image and their worth by how many women they sleep with." In the song, Strassler spits out this sentiment at a rapid-fire pace, snarling, "An uncontested killing spree/ not a murder of misogyny." It's moments like these that the record is most compelling—when the band delivers acute socio-political observations over rocketing punk rock.
Though they are united on most fronts, there is one political point of contention among the Meltaways: Beyoncé. After discussing several independent acts creating vital work for today's political climate—G.L.O.S.S., Material Support, Barf Troop—Kitsis declares her admiration for the pop star. "Beyoncé was the biggest star in music and she took a political stance. That's terrifying," she says. "She could have lost everything, and she just put her shit on the line for a cause she really believes in." Strassler, on the other hand, remains a skeptic about Beyoncé's personal values. "She's a really good capitalist. I love Beyonce, but sometimes I feel like, who knows what she [really] cares about or feels?" says Strassler. "You don't know who's writing for her, you don't know who's funding her, or supporting her. You don't fucking know, she's just a famous pop star."
.
00:10 / 00:58
The band quickly returns to common ground when discussing artistic responsibility. "The black community is facing extreme oppression right now, so obviously R&B and rap [artists] are speaking out against it," says Kitsis. "But I don't know why more people aren't being supportive. It's mind-boggling. You don't have to speak on behalf of an oppressed community, but you can still stand in support with them. You shouldn't let the oppressed be alone fighting a situation like that."
These issues aren't just present in the wider culture—they are just as omnipresent in the punk and DIY scenes, or other spaces that many people consider "safe." And while the band is firm in their belief that these issues must be confronted, they don't believe the answer lies in isolating the offenders. "It brings to mind the prison system, where people are alienated in solitary confinement, or totally stripped of privileges," Kitsis says. "It doesn't breed any sort of reform or positive behavior to further alienate somebody like that."
Strassler is more hopeful. She mentions radical New York DIY space ABC No Rio, currently in the midst of relocating its shows and zine library temporarily while its Lower East Side space, a punk haven since 1980, is demolished and rebuilt. The collective there has a strict and long-standing policy against booking racist, homophobic, or sexist bands. "If someone comes forward saying that a musician playing a show there [violates that policy], they'll contact the band and ask 'What are you doing about this?'" says Strassler. "I really respect that, because they're actually doing something positive about it. Maybe it gets someone to release a statement, or claim accountability for their actions. It's not shunning you for your entire life." Few spaces are as committed to diversity and inclusivity as ABC No Rio is, and there can never be enough artists devoted to making a change in their community. But right now the Meltaways are saying something—and it's our responsibility to listen.
—Tess Duncan